How good are summer homemade pies with berries! Delicate pastry with sweet and sour filling, which harmoniously combines crispy shortbread base, sour cream and berry sourness. It's impossible to break away! Please your loved ones – prepare a jellied pie with berries.
For the base, the dough is kneaded in butter and cottage cheese. Any berries are suitable, you can use various combinations of sweet and sour berries. We have cherries and strawberries. The cake is poured with sour cream tender cream, which turns into a mousse with a texture like a creamy cheesecake when baked. The recipe is given based on a form with a diameter of 22 cm.
Ingredients:
For the base:
Butter – 80 g.
Cottage cheese – 70 g.
Flour – 170 g.
Salt – ¼ tsp
Sugar – 1 tsp
Egg – 1 pc.
Filling::
Strawberries – 150 g.
Cherry – 150 g.
Fill:
Sour cream 21% – 200 ml.
Sugar – 50 g.
Egg – 1 pc.
Vanillin – on the tip of a knife.
Starch – 1 tsp
How to cook:
1. All ingredients must be at room temperature before cooking. Cut the butter into small cubes and place in a mixing bowl. Add salt, sugar and cottage cheese.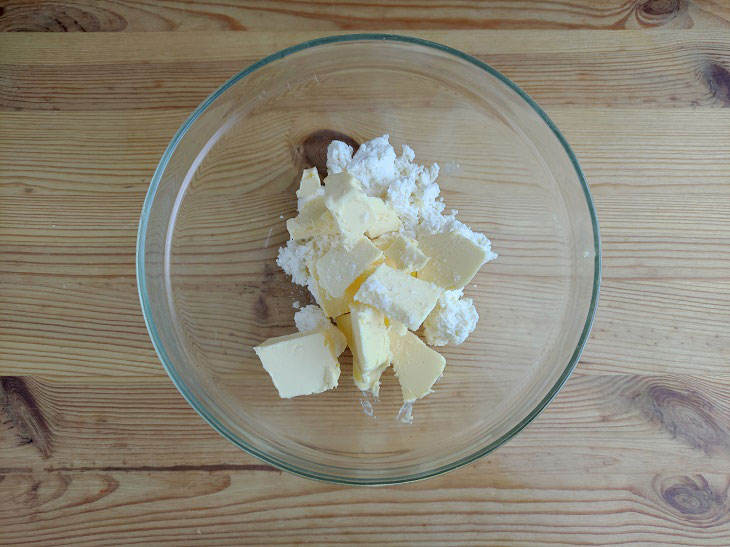 2. Pour flour, mix the dough into crumbs.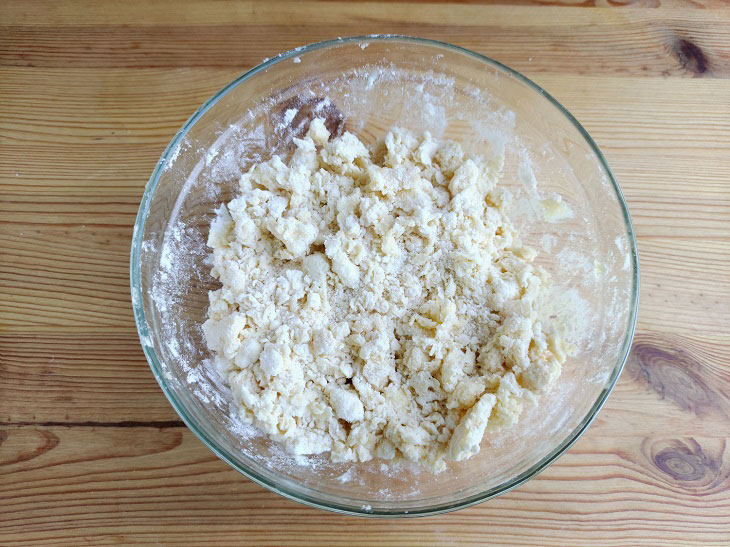 3. Add the egg, knead a non-sticky dough. If necessary, you can add a little flour.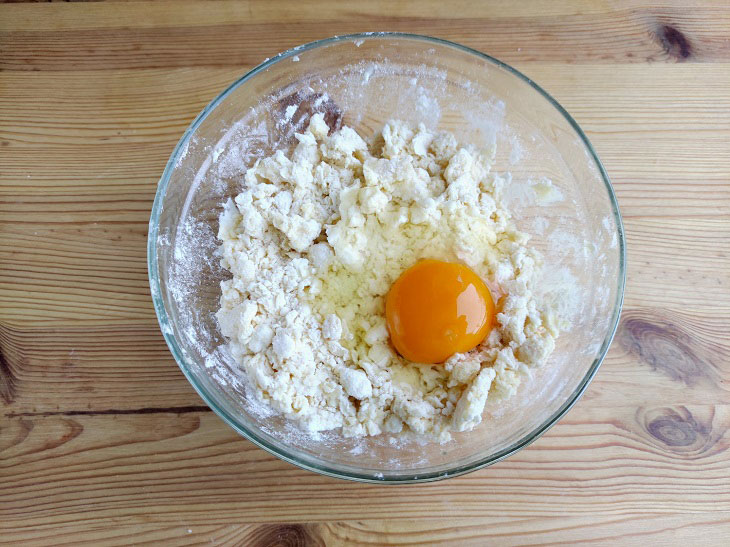 4. Do not knead the dough for a long time, the structure should remain heterogeneous.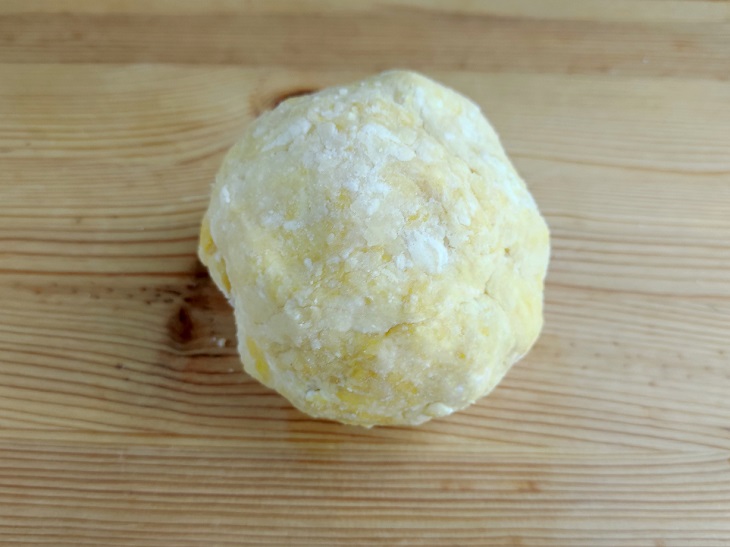 5. Roll out the finished dough immediately into a cake with a thickness of about 3 millimeters, put it in a mold. Trim the edges, tighten the form with cling film and leave in the refrigerator for 30 minutes on the bottom shelf.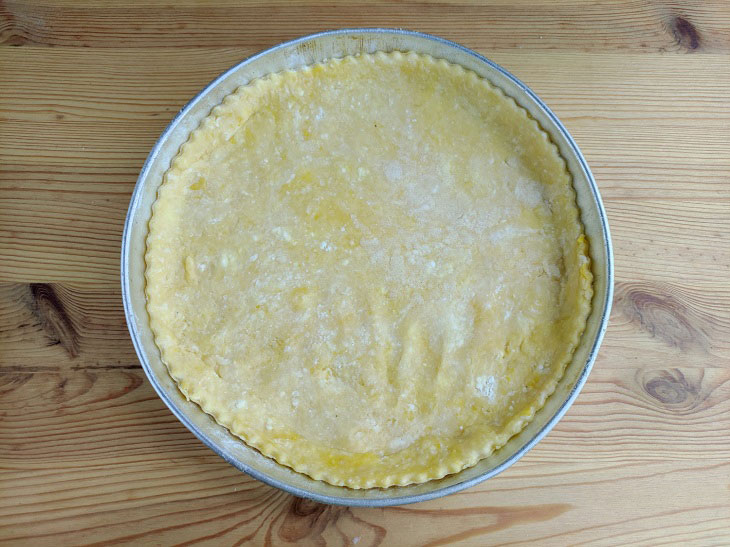 6. Prepare the fill. Mix egg, sour cream, sugar and vanilla.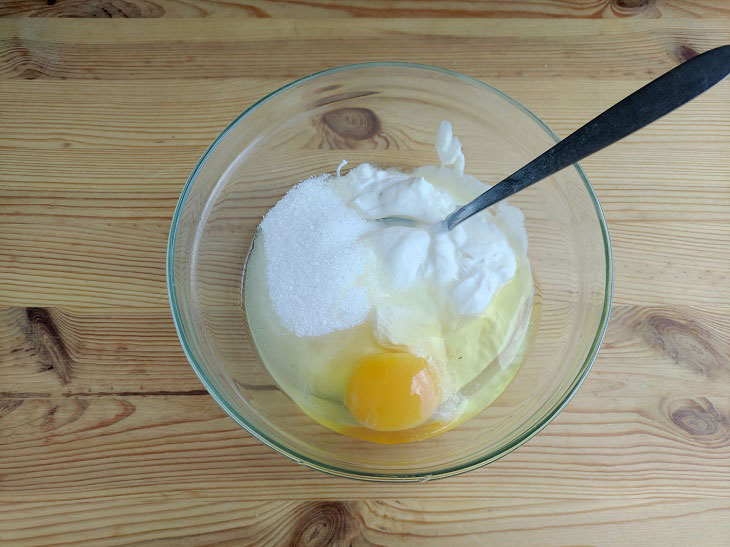 7. Add starch, mix filling. Leave it at room temperature for 20 minutes.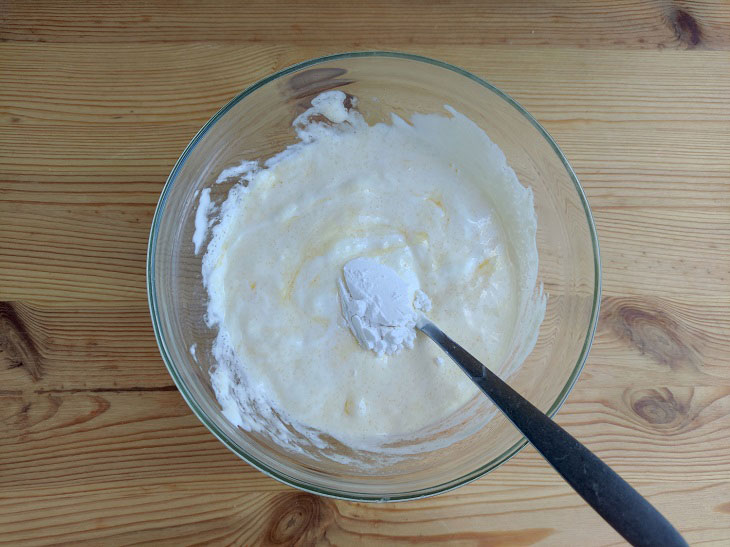 8. Remove pits from cherries. Remove the sepals from strawberries, cut the berries into small pieces. Put strawberries and cherries in a basket of dough.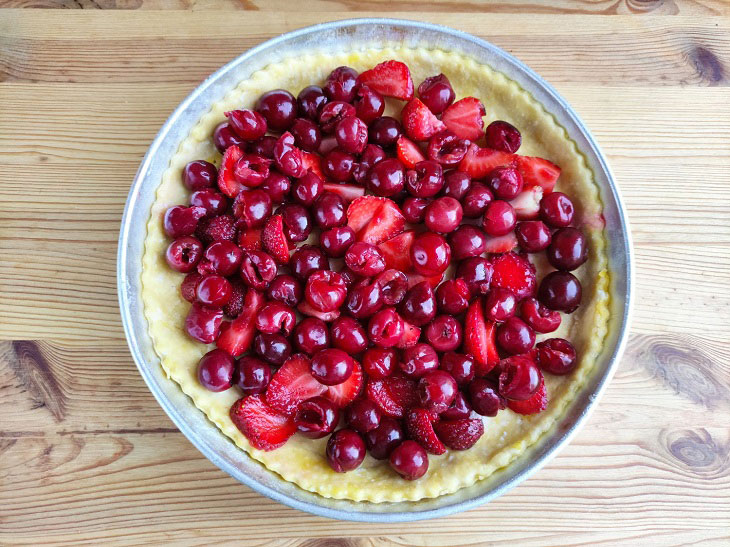 9. Pour filling over berries. Bake the cake in the oven 190 – 200 degrees for 40 – 45 minutes.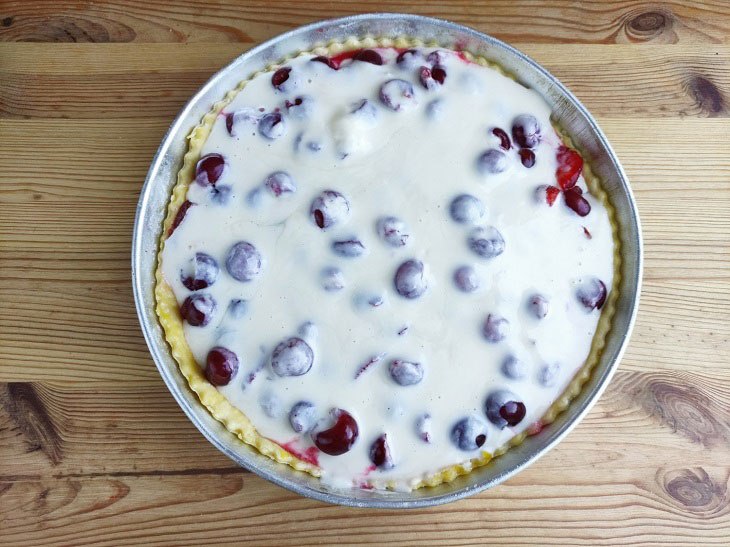 10. Cool the pastry in the form, transfer to a serving plate. Garnish the cake with fresh lemon zest and thermostatic sugar. The dessert has a crispy base, a delicate creamy structure and a pleasant sweet taste.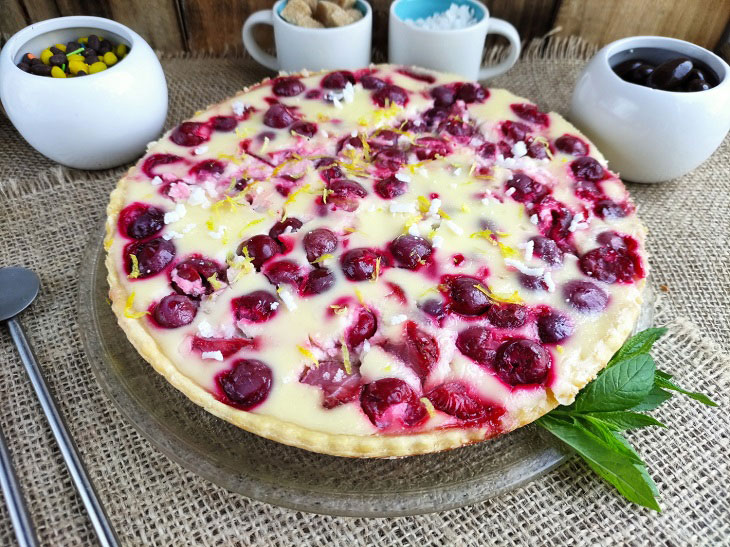 Enjoy your meal!