This dessert, unlike the classic cheesecakes made with flour, combines a delicate and airy filling and a crispy crust. Children, even those who do not like cottage cheese, really like this delicacy.
Ingredients:
Cottage cheese – 300 g.
Sour cream – 100 ml.
Semolina – 30 g + for sprinkling.
Sugar – 1 tbsp. l.
Vanillin – 1 g.
Salt – 1 g.
Vegetable oil – for frying.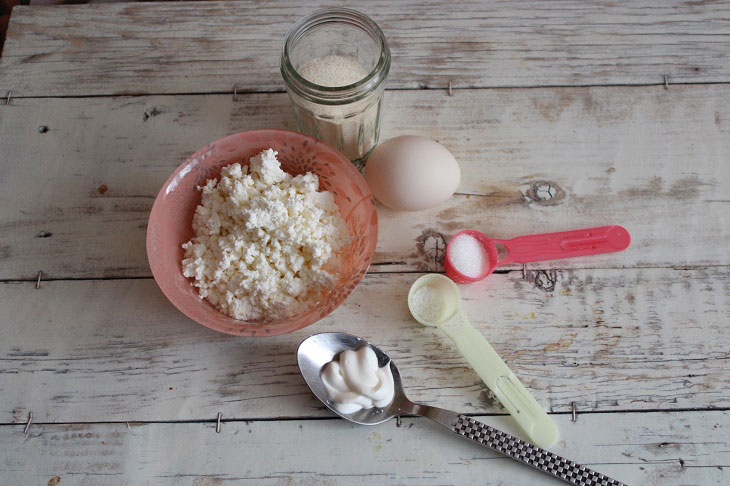 How to cook:
1. We combine cottage cheese with all loose, sour cream.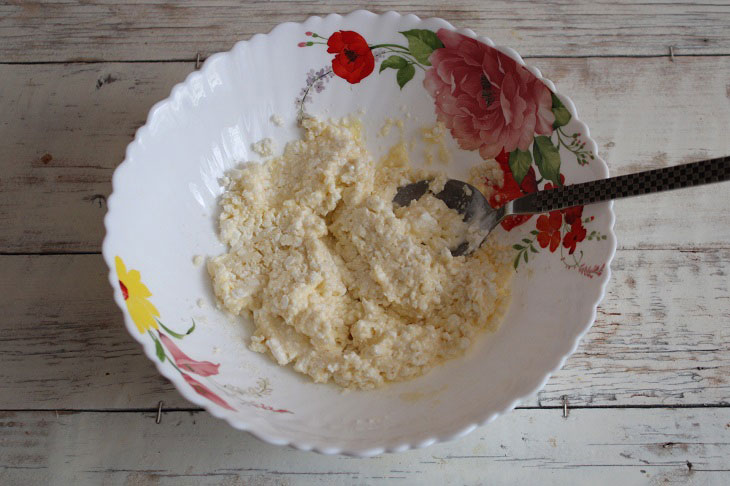 2. We drive in the egg, mix the mass. Semolina should swell, so leave it for 15 minutes. In the meantime, you can prepare a sweet berry or cream sauce for cheesecakes.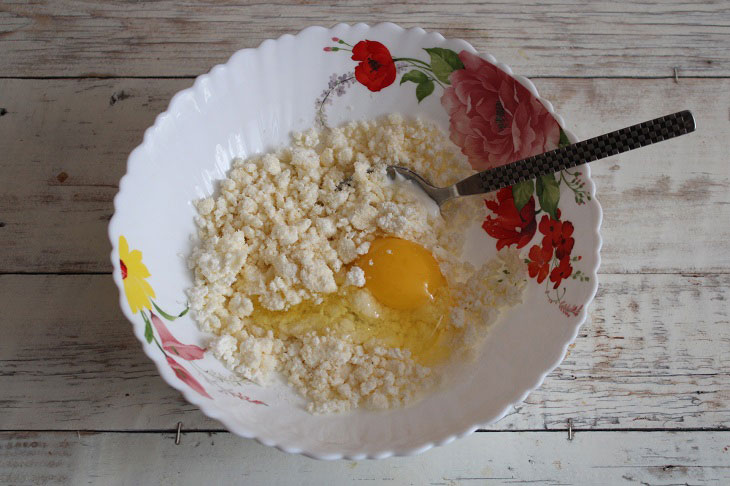 3. We pour the semolina into a plate, with wet palms or a spoon, so as not to get our hands dirty, put a little of this mixture in the semolina and form small pucks.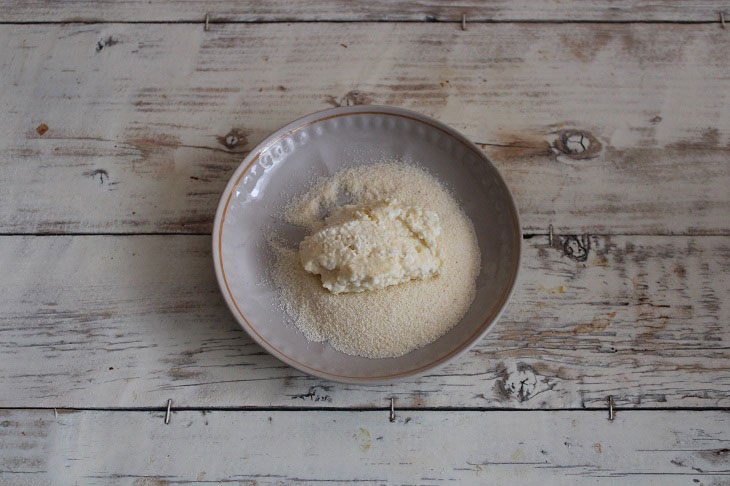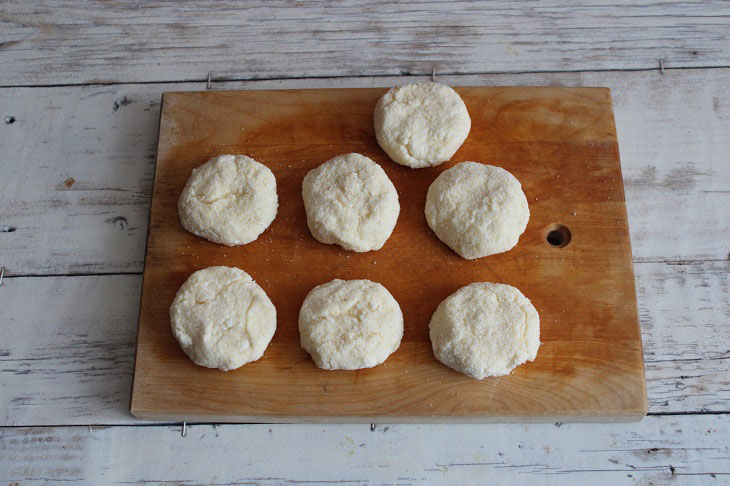 4. Fry cheesecakes in hot oil in a frying pan until golden brown. On medium heat, under the lid, simmer the dessert for about 10 minutes. It is important for us that the egg and semolina are baked inside. Cheesecakes should be dense. We do not go far from the stove so that the cheesecakes do not burn, we check periodically, turn over.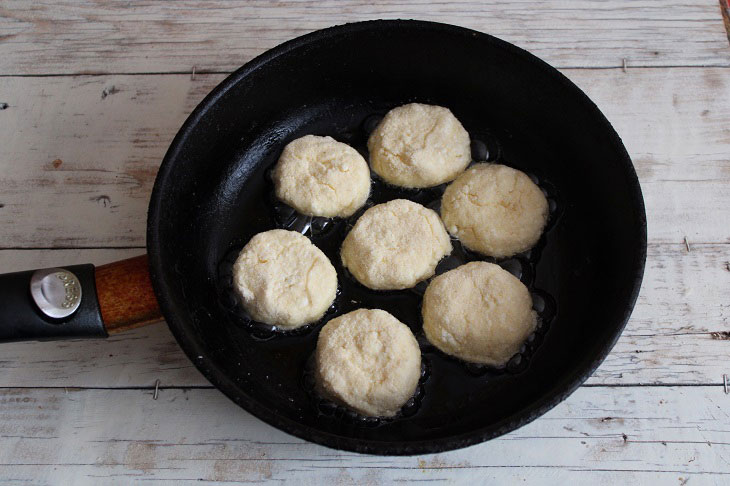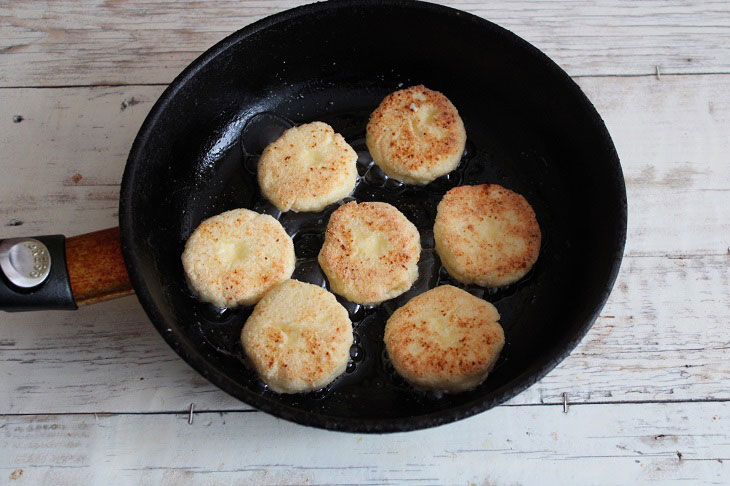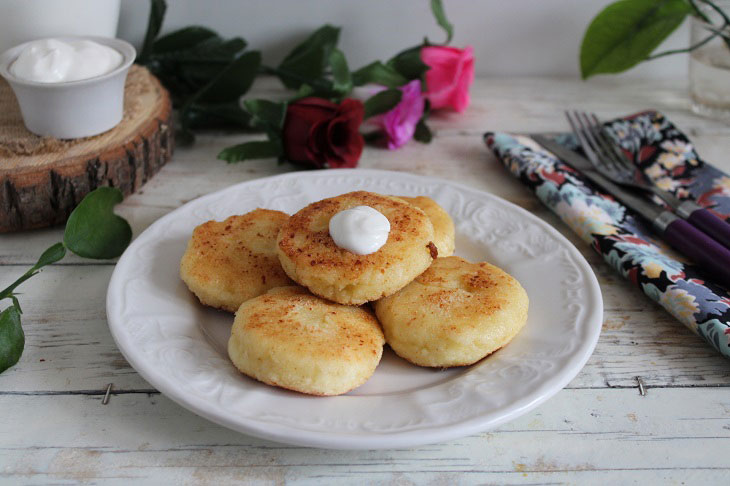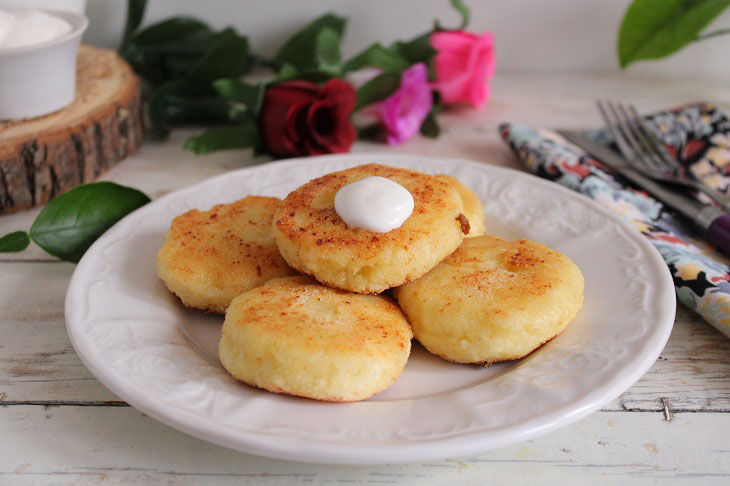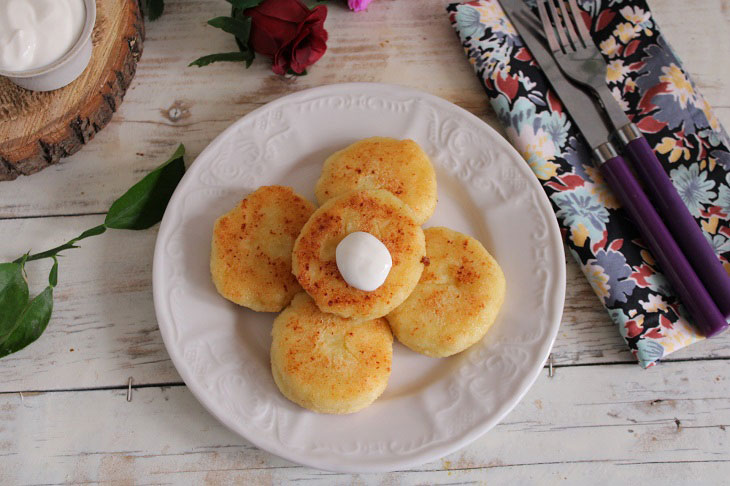 Bon appetit!