Banana yogurt ice cream will save you from the summer heat and will not add extra centimeters to your waist! Unlike classic ice cream or cream ice cream, this ice cream is sugar-free, egg-free and without heavy cream, so there are much fewer calories and more benefits!
Homemade ice cream with banana and yogurt will appeal to both adults and children. For flavor and color, you can add not only strawberries, but also other seasonal berries, such as cherries or raspberries (if there are no fresh berries, you can use frozen ones that you yourself prepared for future use last season).
Ingredients:
Banana (large and ripe) – 1 pc.
Strawberries – 200 g.
Yogurt – 250 g.
Honey – 2 tbsp. l.
How to cook:
1. Peel a large and necessarily very ripe banana, and then cut it arbitrarily into small pieces. Rinse and dry the strawberries thoroughly (the less moisture, the tastier the ice cream will be, it will not be watery) and remove all the tails.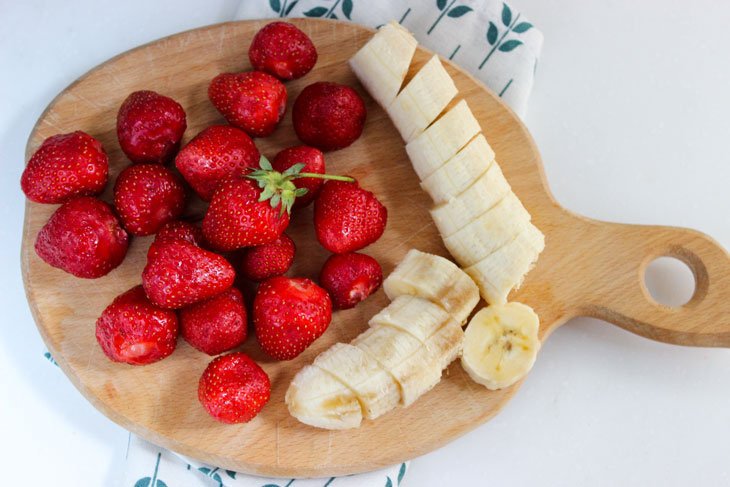 2. Put all the products in a tall bowl of a blender: yogurt, strawberries, banana, honey.
Pay attention to honey – use floral, linden or herbs, but give up buckwheat – it has too sharp taste and aroma, which can completely kill everything else and ruin the dessert!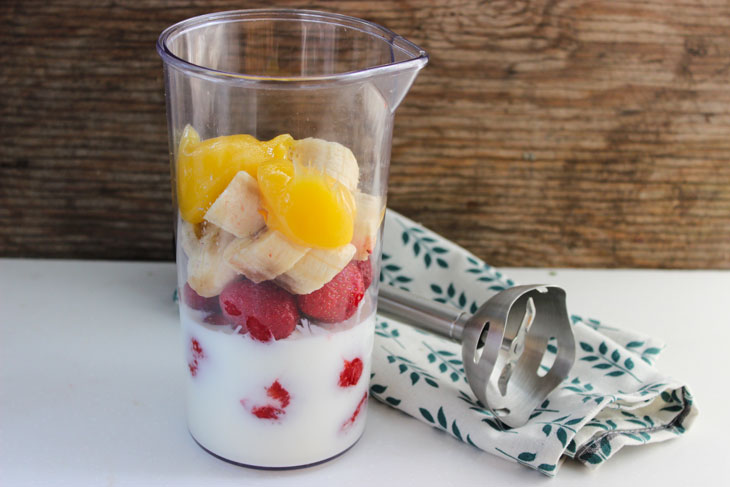 3. Grind everything until smooth. An immersion blender will do the job in 1-2 minutes. You should get a homogeneous sweet mass of a beautiful pink color. You can adjust the amount of sugar to your liking (but do not give up honey completely – it plays an important role in the recipe, is responsible for the correct consistency and prevents the ice cream from turning into a piece of ice).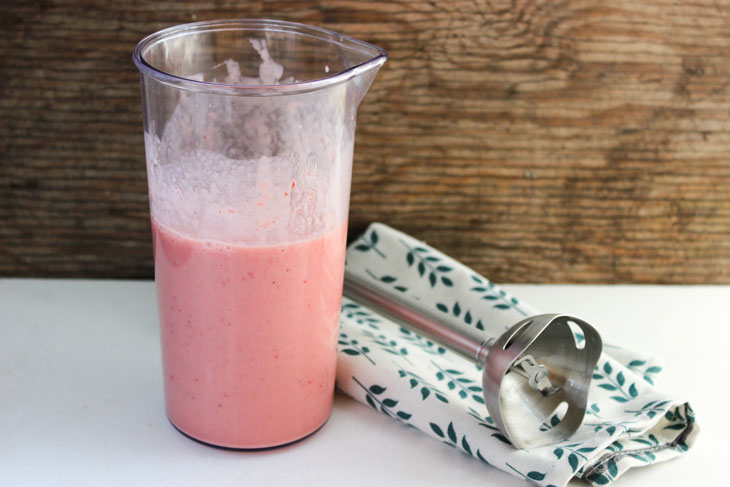 4. Carefully pour the resulting aromatic mixture into molds – it can be a special ice cream maker or disposable cups. Place the filled molds in the freezer for half an hour. During this time, it will become thicker and the sticks that you place in it will be held strictly in the center, and not fall on their side.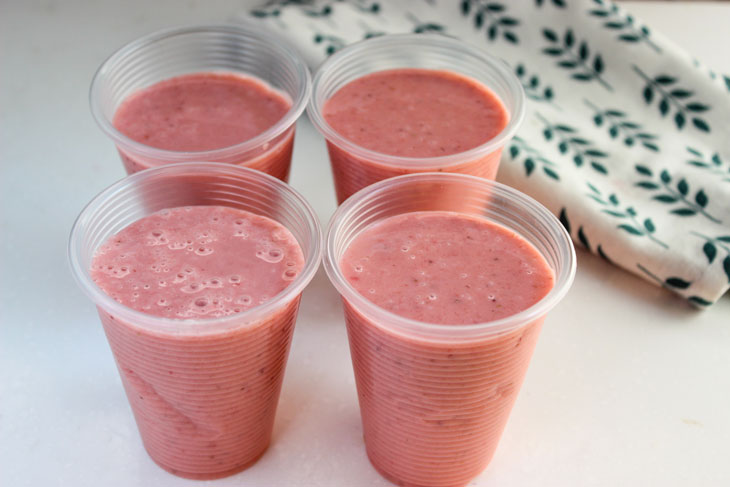 5. Once the mixture has set slightly, stick a wooden stick into each scoop of ice cream. Return the molds back to the freezer and freeze for 3-4 hours. To remove the ice cream from the molds, dip them in very hot water for 5 seconds.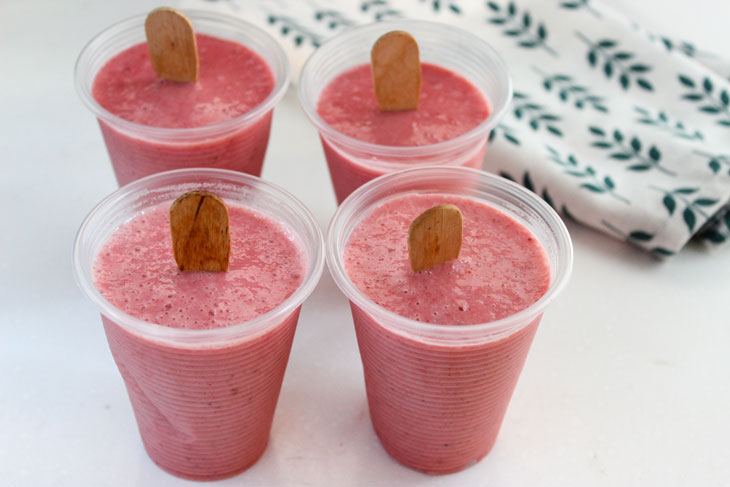 Enjoy a delicious and healthy dessert that even those on a diet can eat!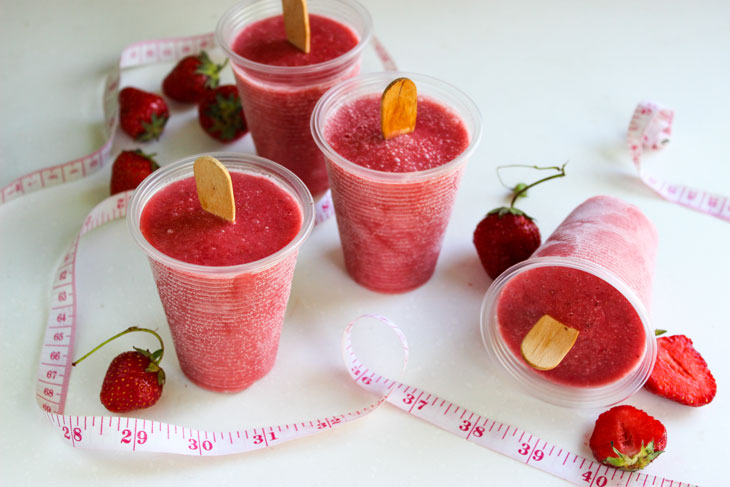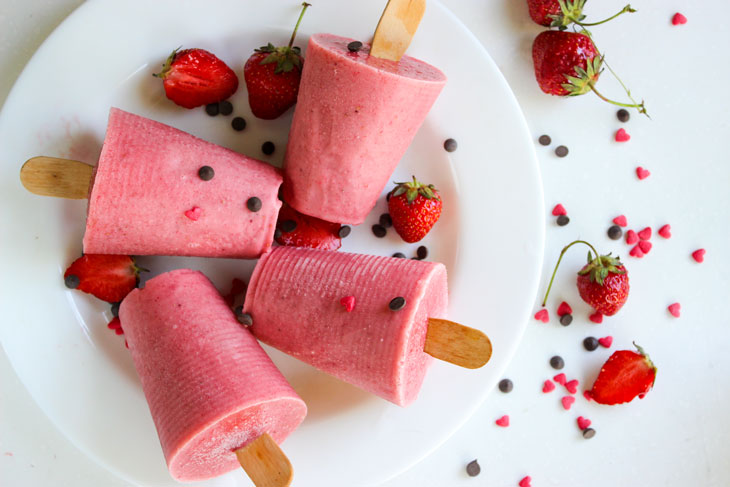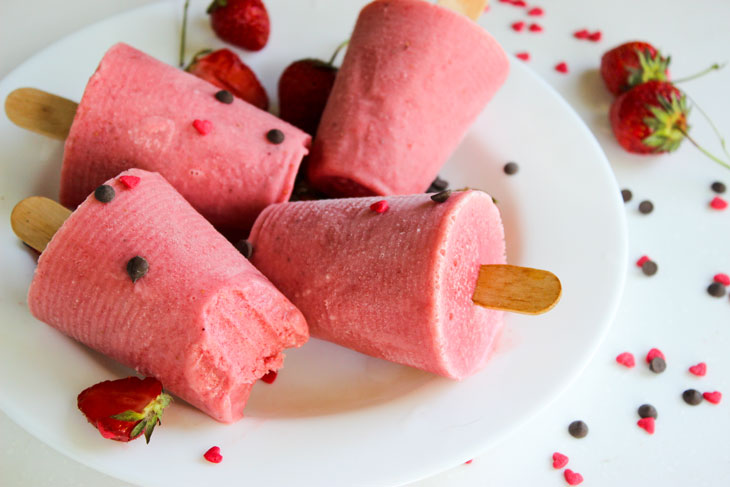 Enjoy your meal!