If you want to cook some new salad for the holiday, then you should opt for a very original and tasty salad called Chicago. He always succeeds.
Since the ingredients that are used to prepare it are perfectly combined with each other. If the dish is decorated using an ordinary metal ring, it will come out looking very attractive. But, if there is no such ring, then you can simply use a plastic bottle, cutting it off and making a circle out of it. Alternatively, you can cover a regular bowl with cling film, put the ingredients in it sequentially, and then turn it over onto a flat dish and remove this very foil. Thus, the Chicago salad will also be originally designed.
To prepare it, you should use a homemade tomato. Cheese must be of excellent quality. Mushrooms, oyster mushrooms or some wild mushrooms are suitable as mushrooms.
Ingredients:
Mushrooms – 3 pcs.
Egg – 1 pc.
Hard cheese – 70 g.
Fresh tomato – 1 pc.
Boiled chicken breast – 150 g.
Mayonnaise – approximately 1.5 tbsp. l.
Salt – to taste.
Vegetable oil – 30 ml.
Parsley leaf – 1 pc.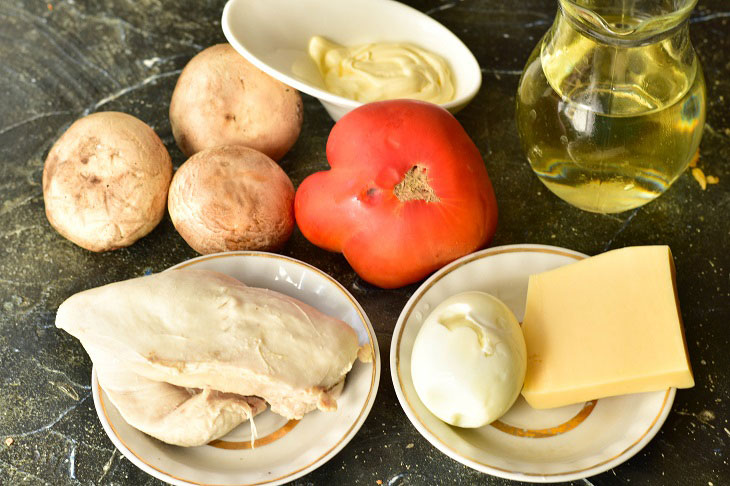 How to cook:
1. Wash the mushrooms, cut into medium-sized pieces.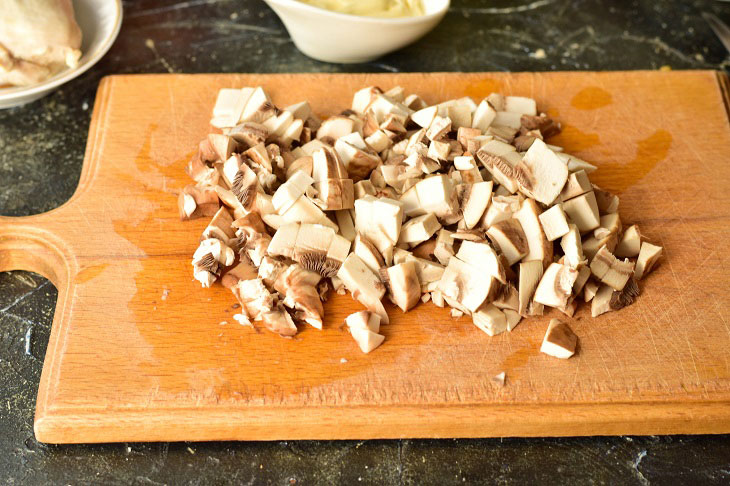 2. Wash a fresh tomato, cut it as well as mushrooms.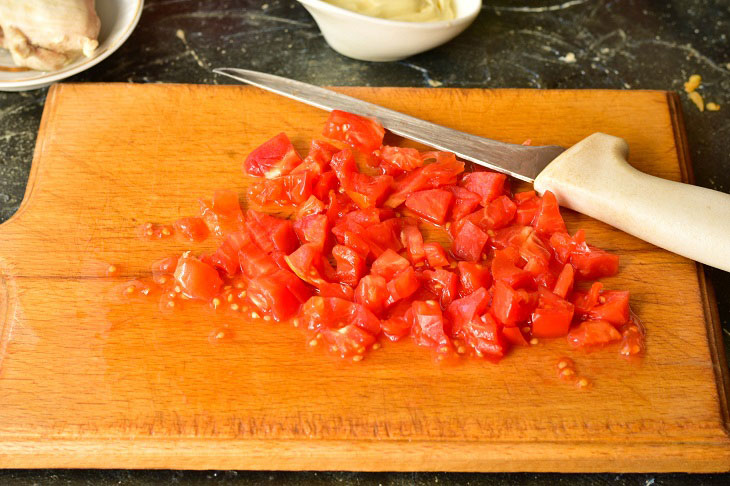 3. Place the forming metal ring on the dish. Lay out the chopped tomatoes. Lubricate each subsequent layer with mayonnaise.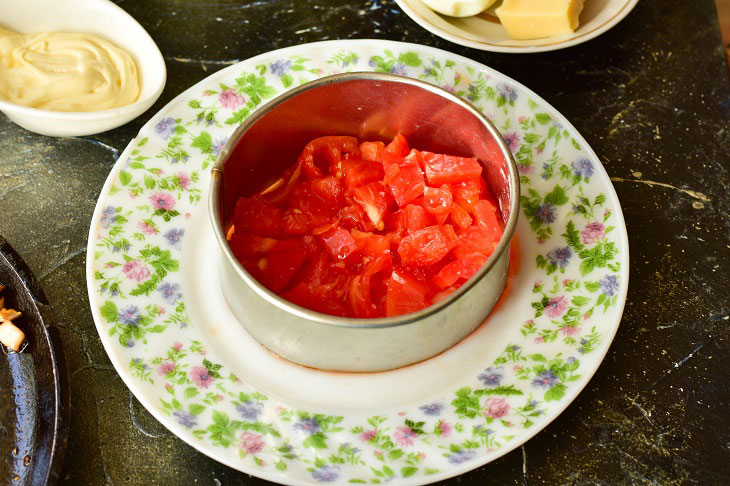 4. Fry the mushrooms in a pan by pouring vegetable oil on it.
Don't forget to salt the vegetables to taste.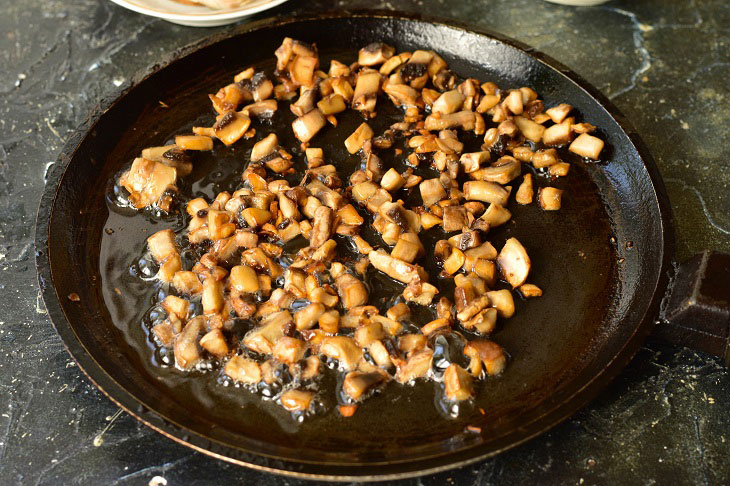 5. Put the fried mushrooms on top of the tomatoes. Press them down a little with a regular tablespoon.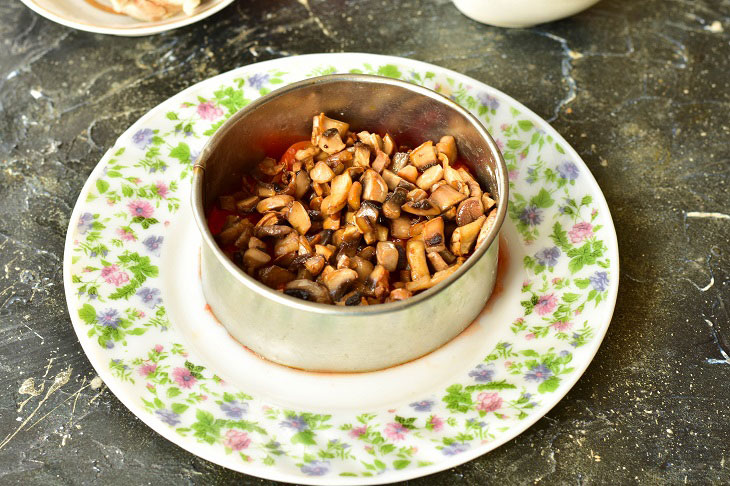 6. Cut the boiled chicken egg, send it on top of the mushrooms.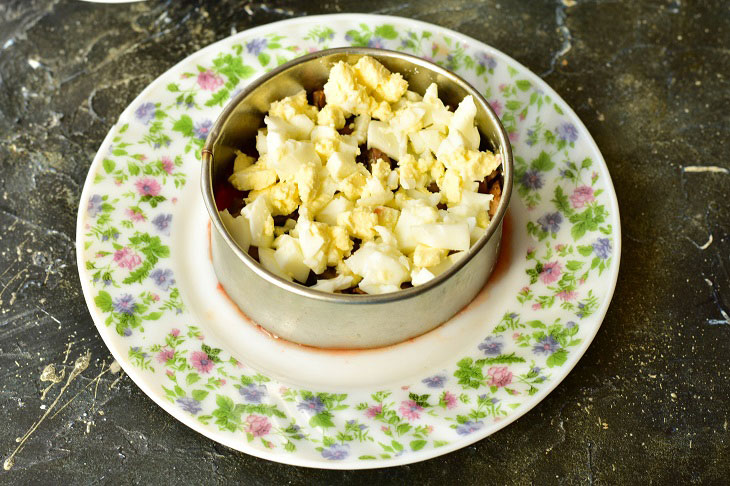 7. Grate hard cheese on a coarse grater or cut into cubes. Put it on the eggs. Do not forget to cut off necessarily wax edges.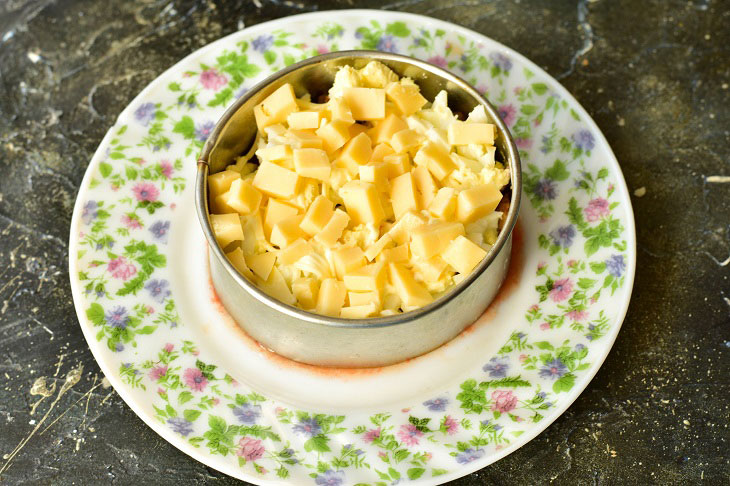 8. Send boiled chicken meat on top of the cheese, which must be cut. Don't forget the mayonnaise layer.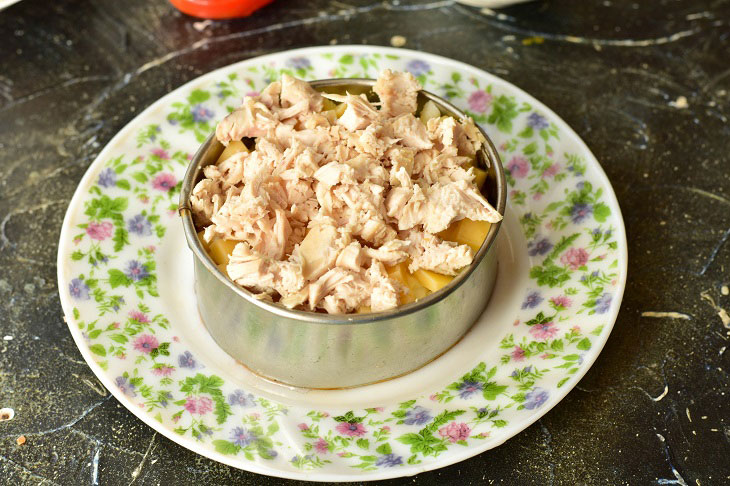 9. Now very carefully remove the forming ring. Garnish the salad with a parsley leaf. Serve it to the table.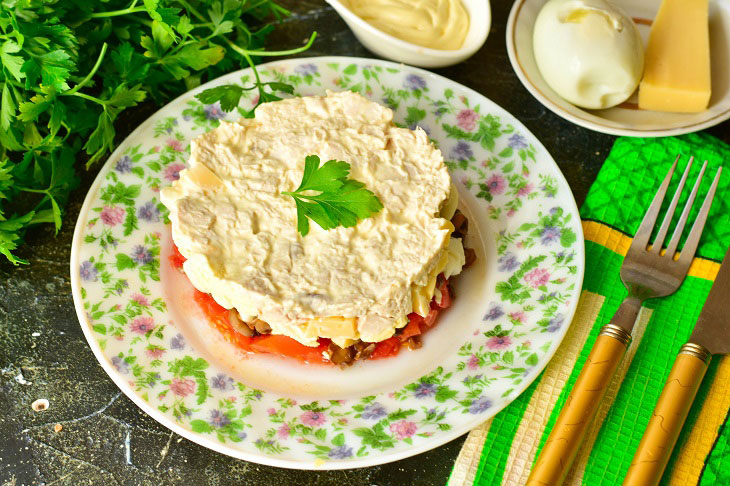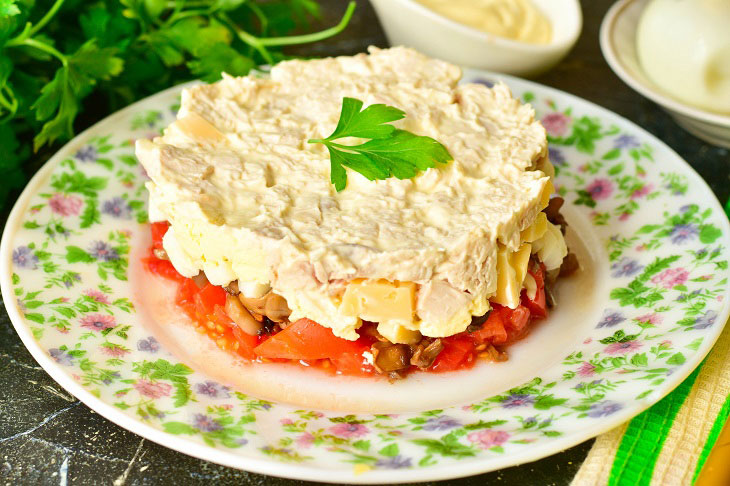 Enjoy your meal!