Tzhvzhik is a dish of Armenian cuisine, the main components for it are offal. For today's recipe, we suggest taking chicken giblets – ventricles, hearts and liver. They are always on sale and are inexpensive, accessible to every1.
In combination with tomato sauce and spices, tjwjik turns out to be fragrant, satisfying and tasty. The dish takes a long time to cook, so prepare for it in advance. Serve it with any side dish, boiled rice, spaghetti or potatoes are suitable, choose to your taste.
Ingredients:
Chicken ventricles – 250 g.
Chicken hearts – 200 g.
Chicken liver – 200 g.
Tomato paste – 1.5 tbsp. l.
Onion – 80-90 g.
Vegetable oil – 2 tbsp. l.
Ginger root – 0.5 tsp
Garlic – 1 clove.
Butter – 1 tbsp. l.
Water – 1-1.5 liters.
Salt, black pepper – to taste.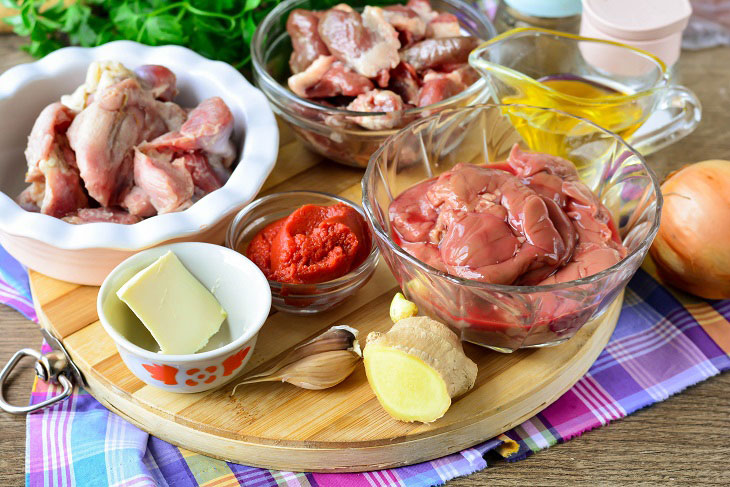 How to cook:
1. Thoroughly rinse the chicken ventricles, cut into medium pieces.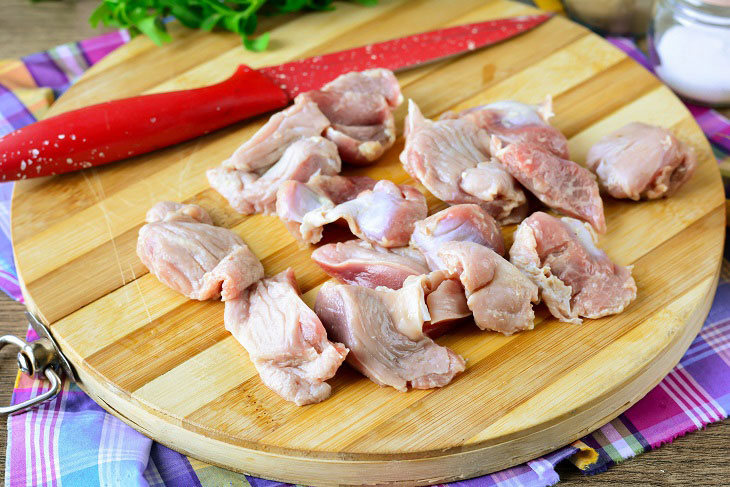 2. Rinse the chicken hearts as well, cut in half lengthwise and clean from ducts and fat.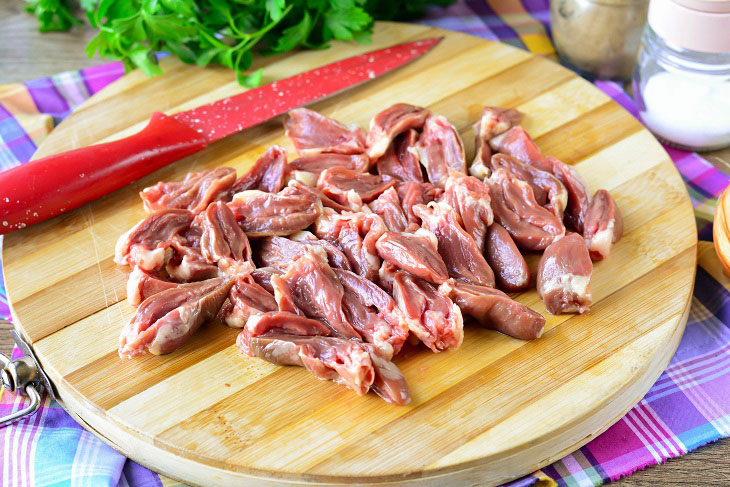 3. Boil chicken ventricles and hearts in water for about 40 minutes until soft. Salt to taste at the end.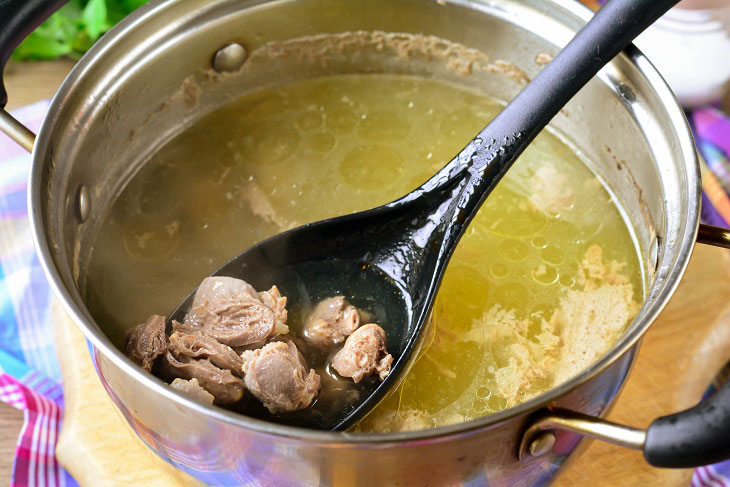 4. Rinse the chicken liver, cut into medium pieces, cutting off fat and films.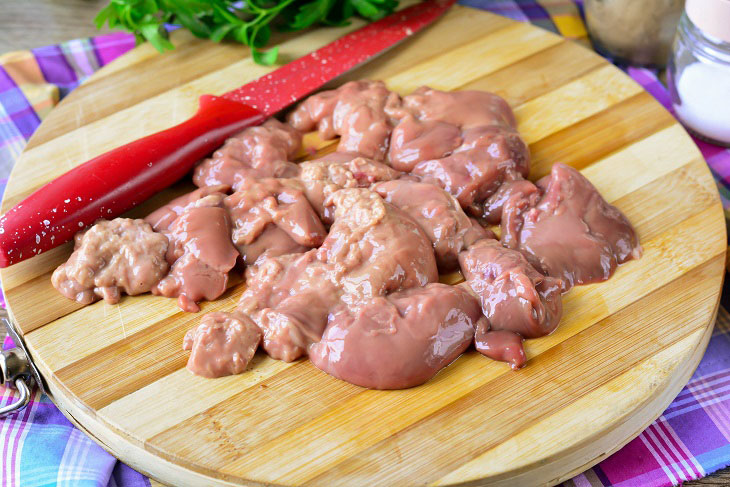 5. Cut the peeled and washed onions into small cubes.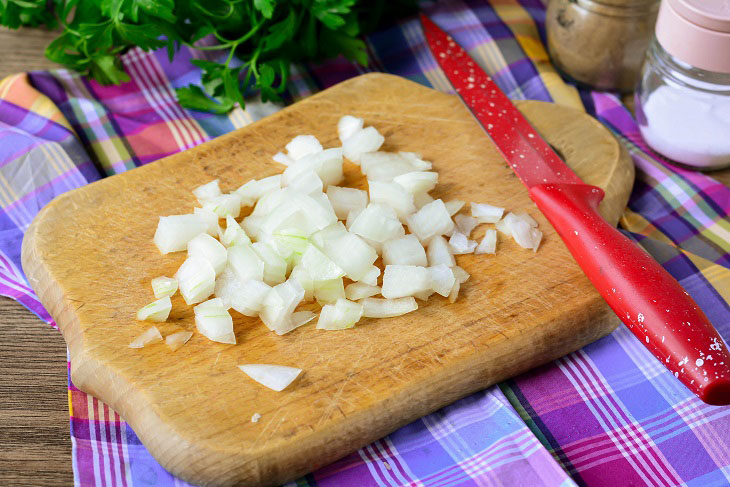 6. Melt the butter in a frying pan, pour in the vegetable oil. Add onion and chicken liver pieces.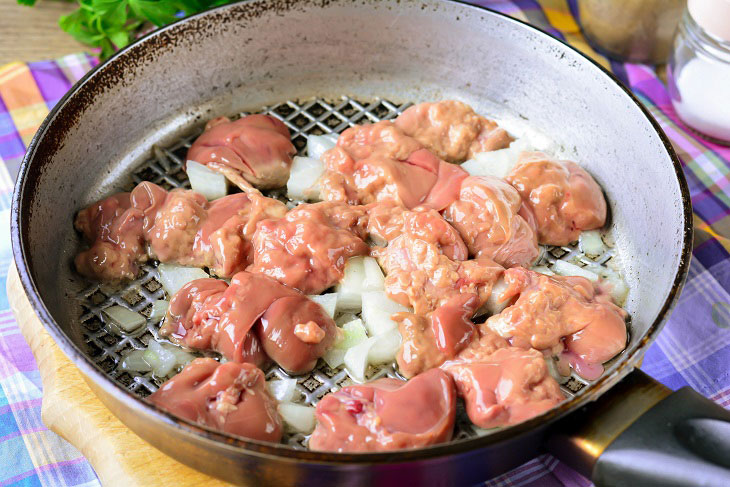 7. Fry the chicken liver for 3-4 minutes, stir to fry on all sides. The onion will become softer and more fragrant.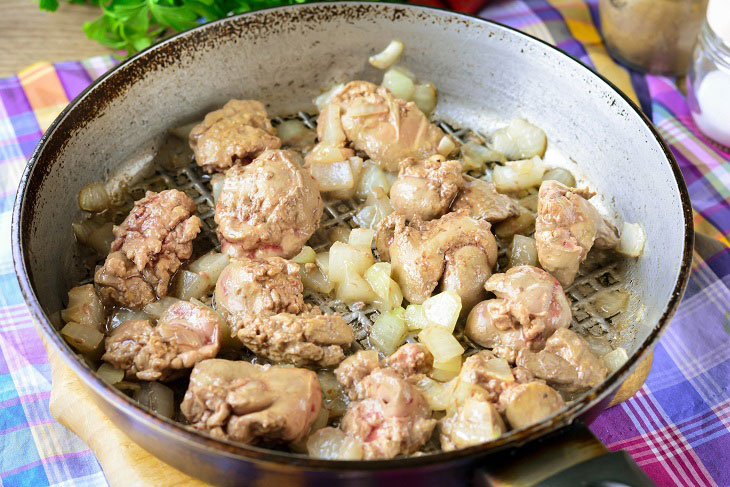 8. Pour the cooked ventricles and hearts into the pan, they have already been cut.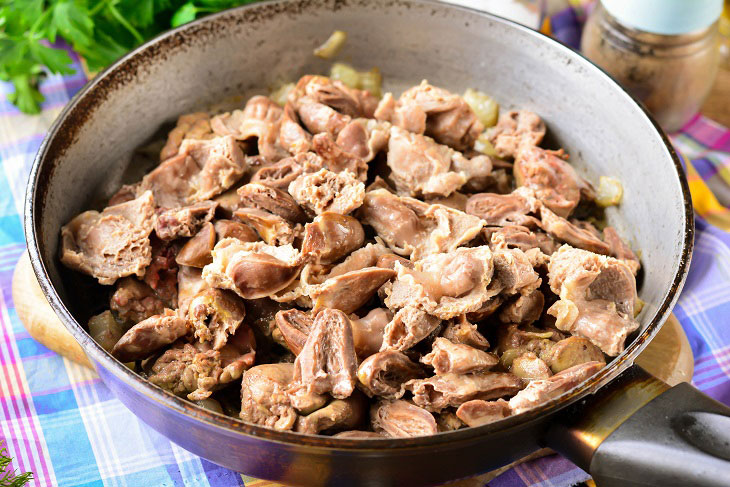 9. Cut the peeled garlic and ginger root into small pieces.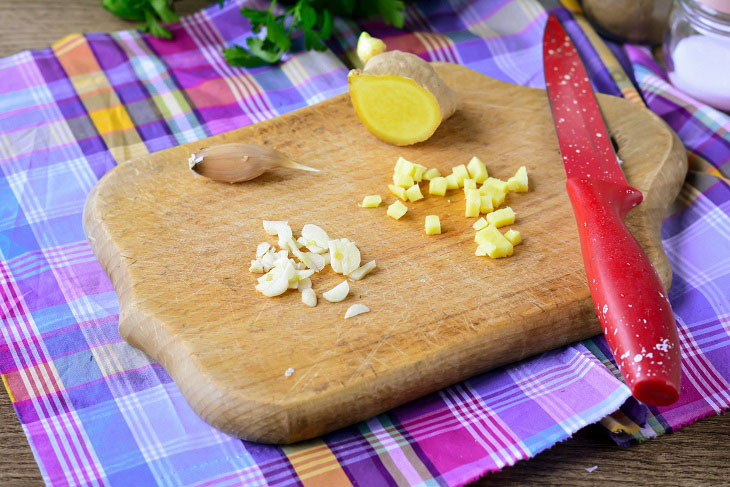 10. Add tomato paste, garlic, ginger to offal, pepper to taste.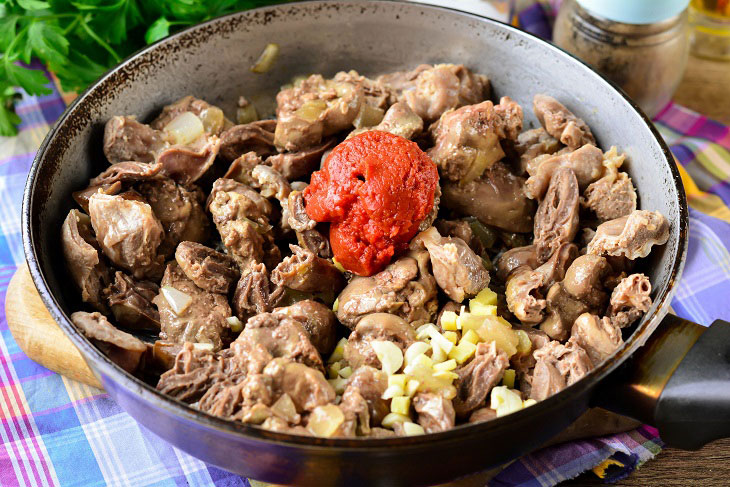 11. Pour in the broth that remains after cooking the offal. There is about enough broth to completely cover all offal.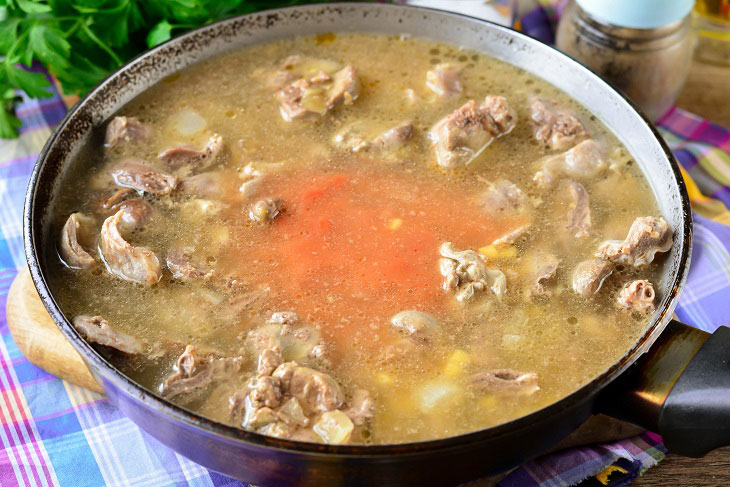 12. Simmer the tjwjik for another 15-20 minutes over low heat and the dish is ready.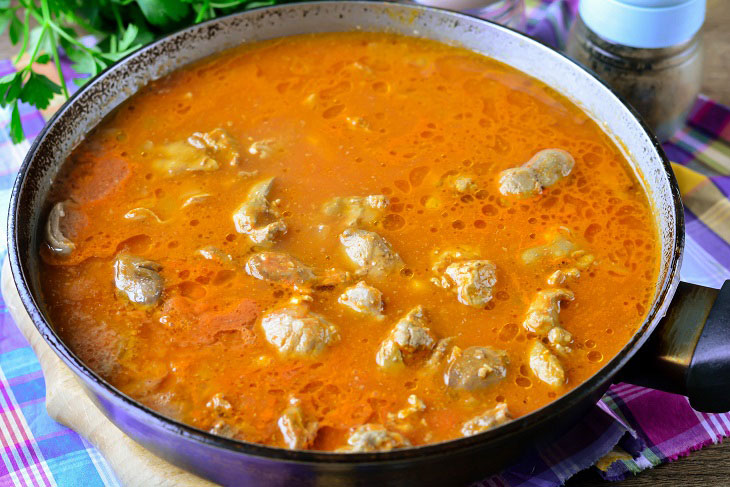 Serve hot immediately.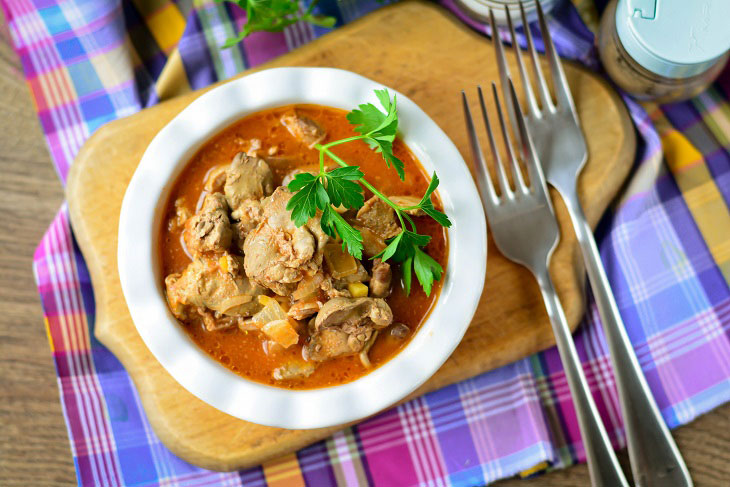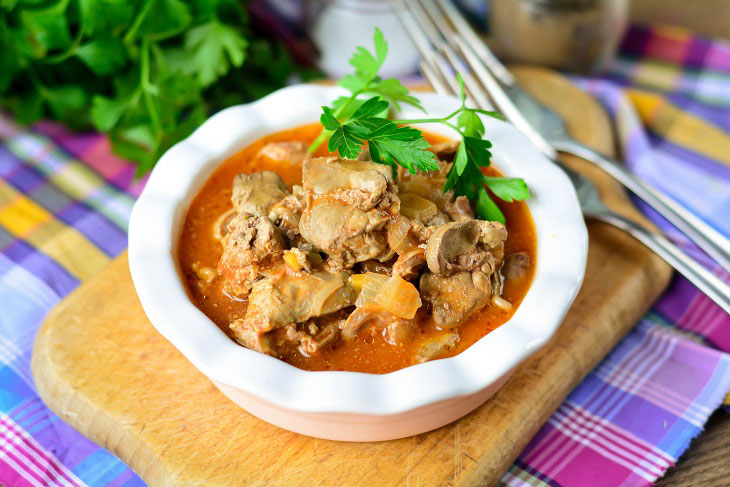 Enjoy your meal!