Chicken piccata is an original Italian dish. Veal piccata is considered to be more famous, but a recipe using chicken meat still has a place to be. There is nothing easier for an Italian hostess than to prepare such a delicious dish.
All products are completely simple and the dish will be ready in 15-20 minutes. What is the advantage of the chicken option – such meat is instantly fried and quickly cooked. So you will set the table in a short time and invite the whole family to dinner.
Ingredients:
Chicken fillet (breast) – 250 g.
Wheat flour – 100 g.
Breadcrumbs – 50 g.
White dry wine – 150-180 g.
Olive oil – 40 ml.
Dried basil – 1 tsp
Parsley – 5 g.
Lemon juice – 1 tbsp. l.
Salt, black pepper – to taste.
Water is a little.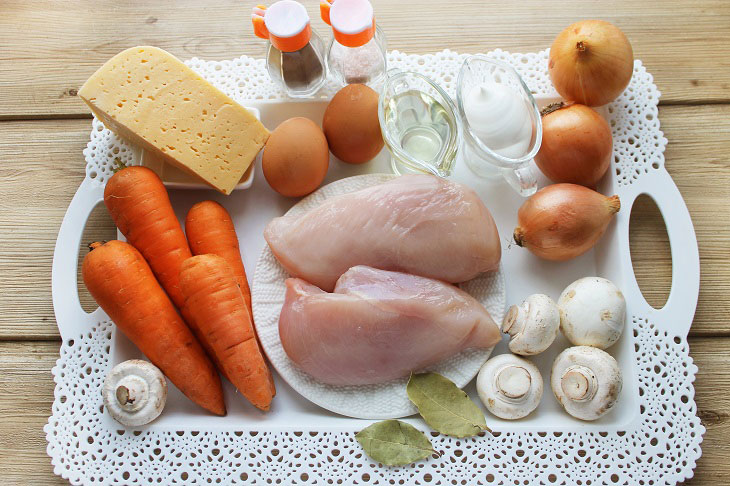 How to cook:
1. Rinse the chicken fillet thoroughly, put it on napkins so that excess liquid is drained. Cut the fillet like chops – medium plates.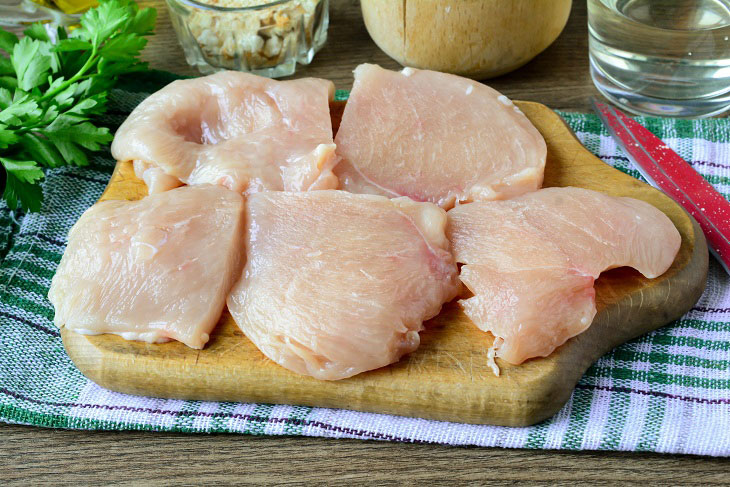 2. Beat each piece of meat with a culinary mallet, salt and pepper the chicken to taste. Also sprinkle with dried basil – this spice is ideal for Italian dishes.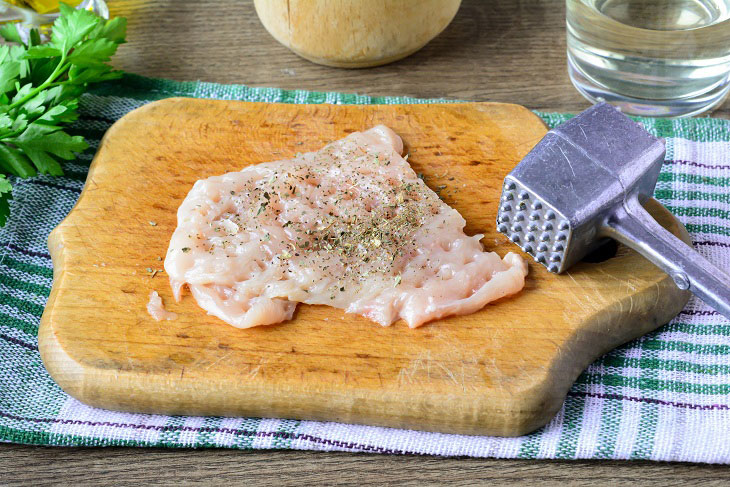 3. Drizzle the chicken chops with lemon juice for a spice. The meat will taste delicious.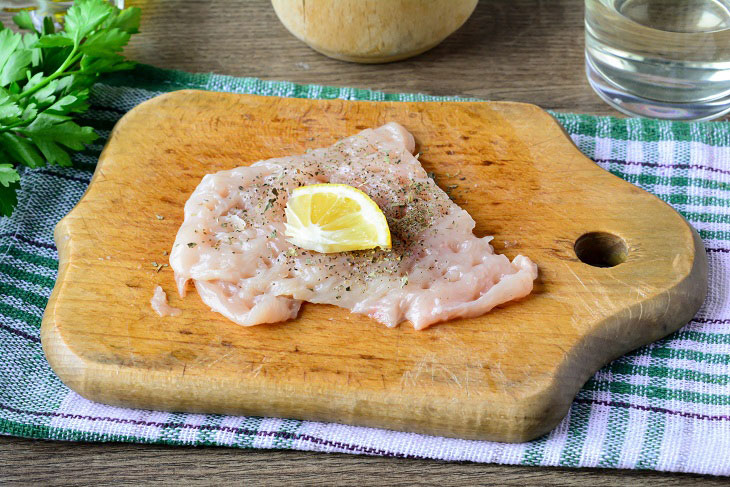 4. Then put the chops in the breading mixture – mix wheat flour and crackers.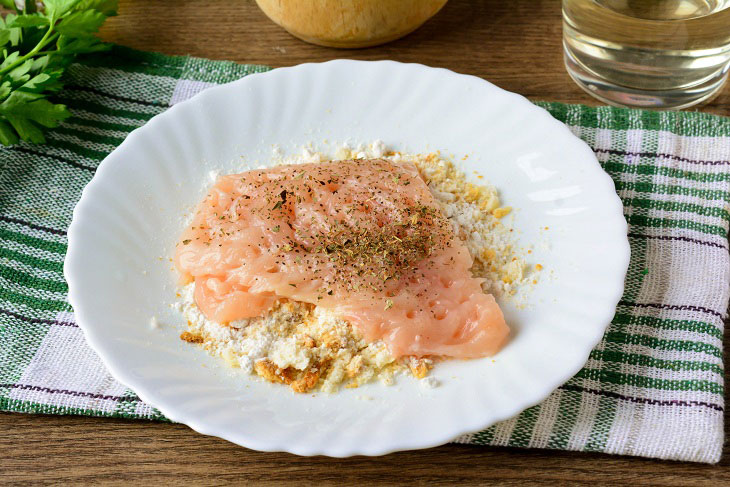 5. Bread the chicken on both sides.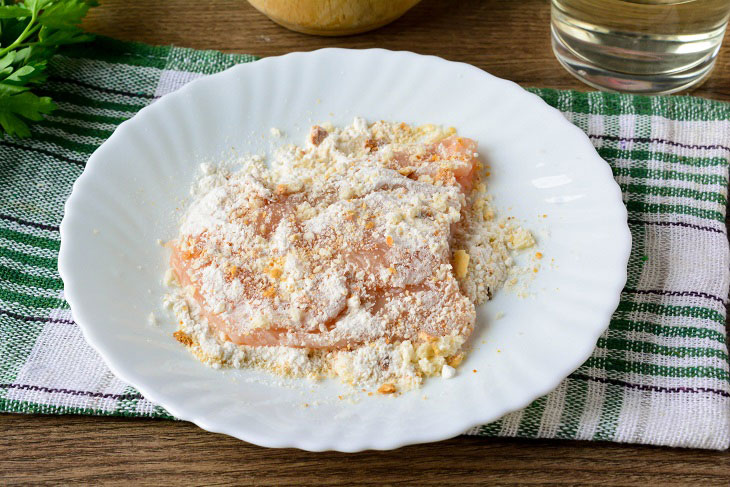 6. Brush a skillet with olive oil and add the chops.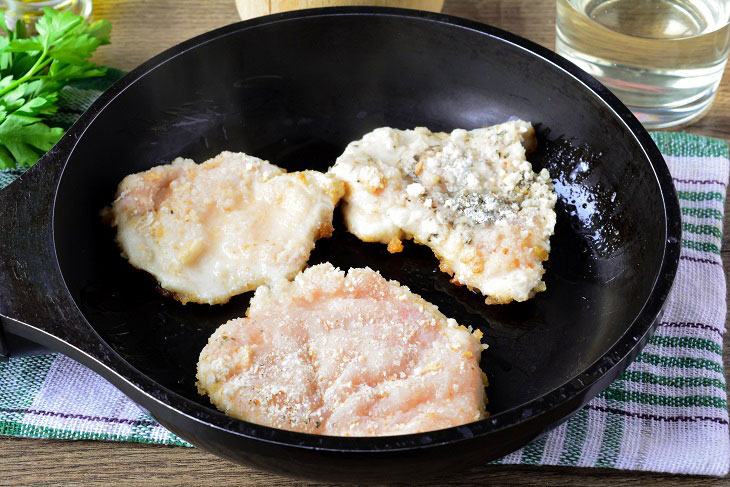 7. Fry the meat on both sides for 3-4 minutes until golden crisp. Fry the whole chicken in this way, adding olive oil if necessary.
If desired, you can add a small piece of butter when frying, but then the piccata will become more high-calorie.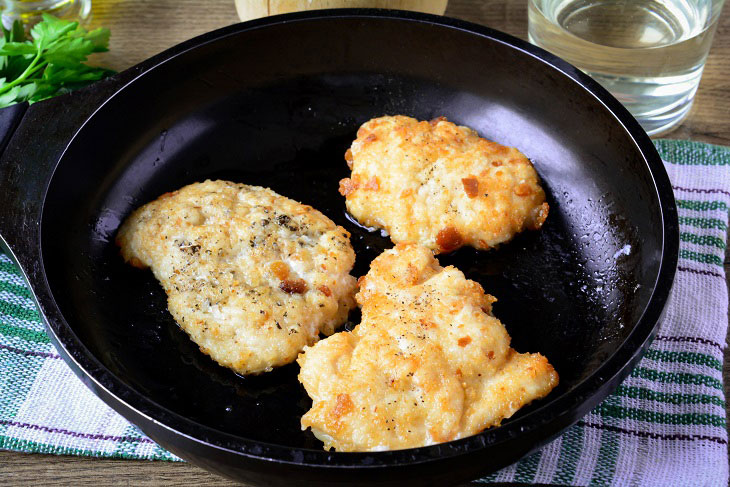 8. Return all fried chops to the pan where the meat was fried.
9. Pour in dry white wine and a little warm water (literally 50 ml). Simmer the piccata for another 10-12 minutes until the alcohol and wine spirits have evaporated.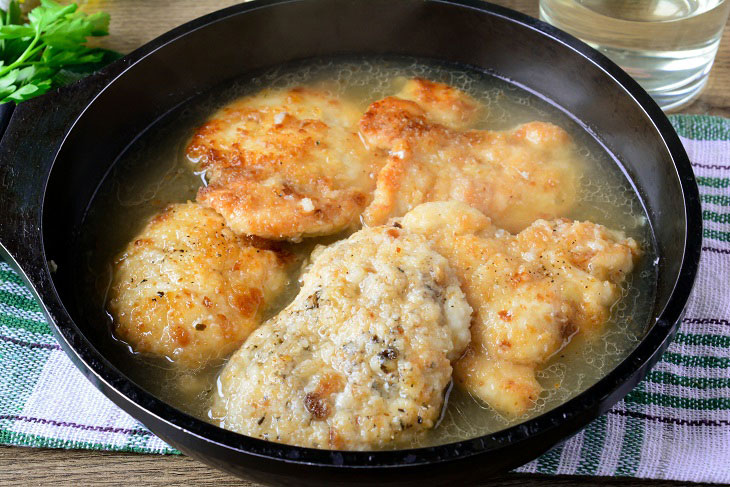 10. At the end, sprinkle the chicken with finely chopped parsley and turn off the heat.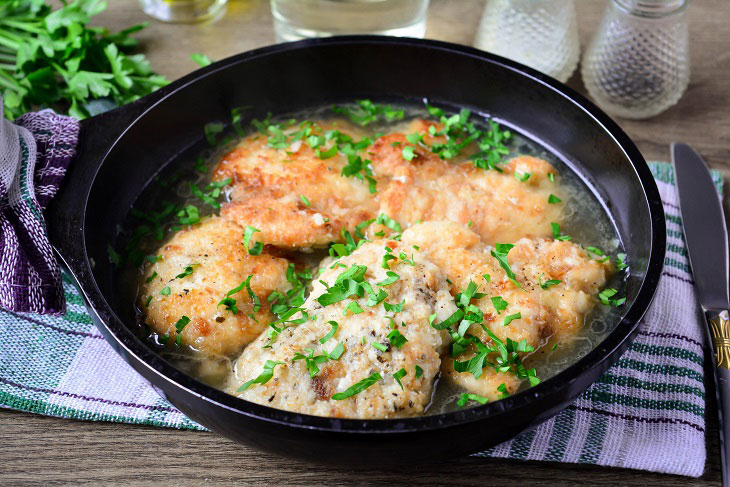 11. Serve hot at the table.
The chicken piccata is ready. The recipe will be a godsend for every housewife. Any side dish is suitable for such a dish – boiled spaghetti, rice or even couscous.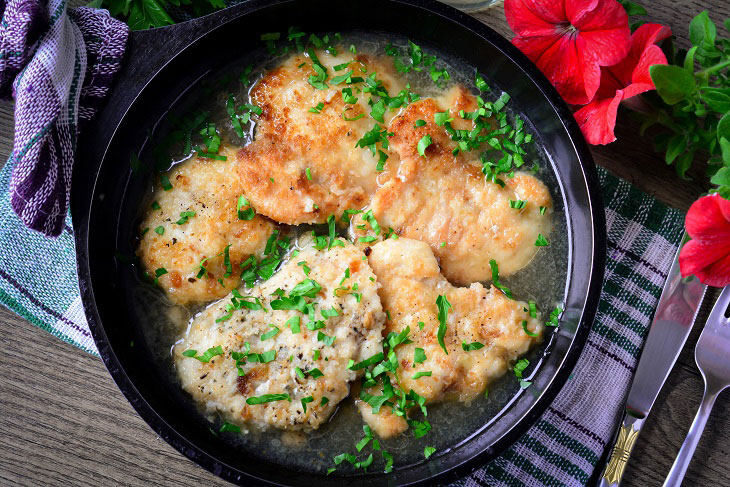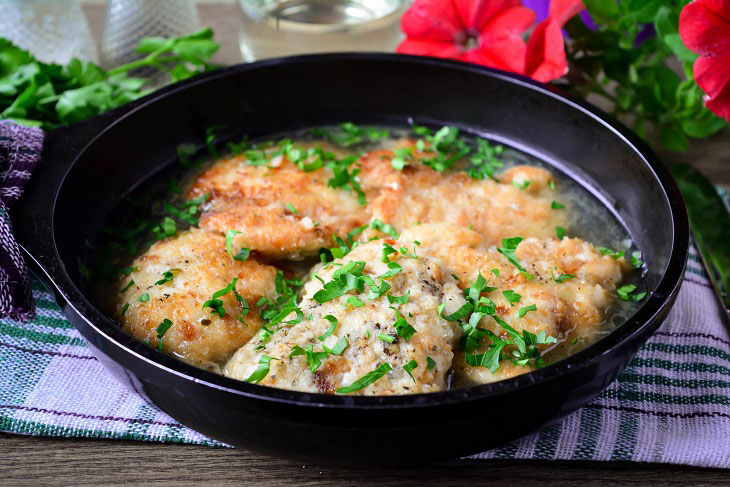 Bon appetit!