On New Year's Eve, appetizers are always the most important dish. That is why it is worth thinking in advance about which ones you can cook. I would like to advise the recipe for preparing a simply amazing-tasting appetizer in tartlets with chicken and mushrooms. It turns out it is delicious, but it is not difficult and quick to cook it, and in appearance it will delight all the guests invited to the holiday.
To save time on the cooking process, tartlets should be bought ready-made. Now they can be easily purchased at any grocery store, but if this is problematic, then you can make them at home, however, you will need to choose the recipe yourself. As a filling for tartlets in this recipe, the choice was made on mushrooms, meat and cheese. But this composition can be safely supplemented with something else, or completely replaced with some kind of your own.
Ingredients:
Tartlets – 8-9 pcs.
Hard cheese – 30-40 g.
Mushrooms – 2-3 pcs.
Chicken fillet or any other meat – 60-80 g.
Vegetable oil – 2 tbsp. l.
Mayonnaise – 2-3 tbsp. l.
Salt – to taste.
Ground black pepper – to taste.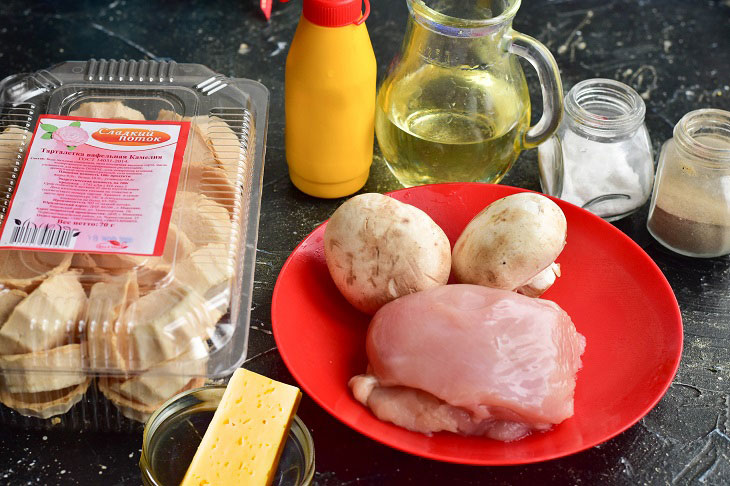 How to cook:
1. Rinse the chicken breast several times under running water.
If the chicken breast is with the skin, then cut it off first, do the same with the bones.
Cut the meat into medium-sized pieces.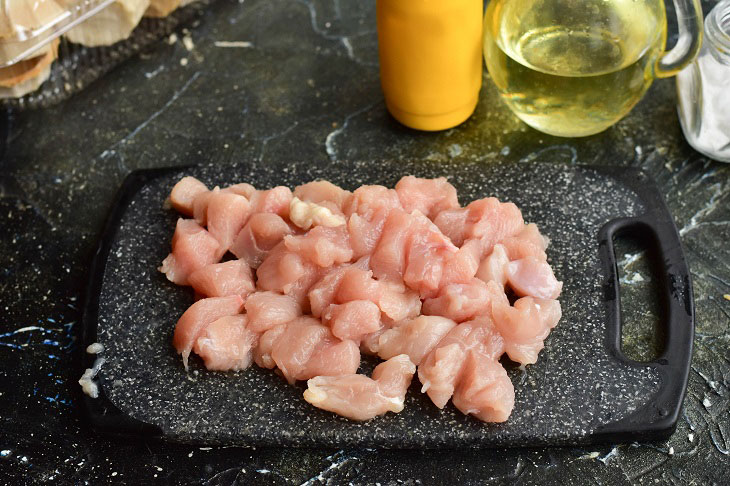 2. Wash the mushrooms very well, if necessary, then peel the caps. Cut the mushrooms.
3. In a frying pan, heat half the indicated amount of vegetable oil, put the mushrooms and fry them for 2 minutes. Add salt and pepper to taste.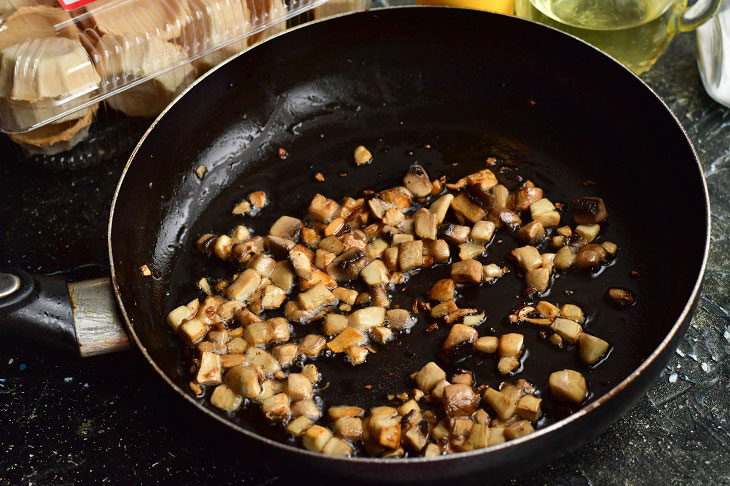 4. In another pan, fry the meat in the remaining vegetable oil. Don't forget to salt and pepper it too.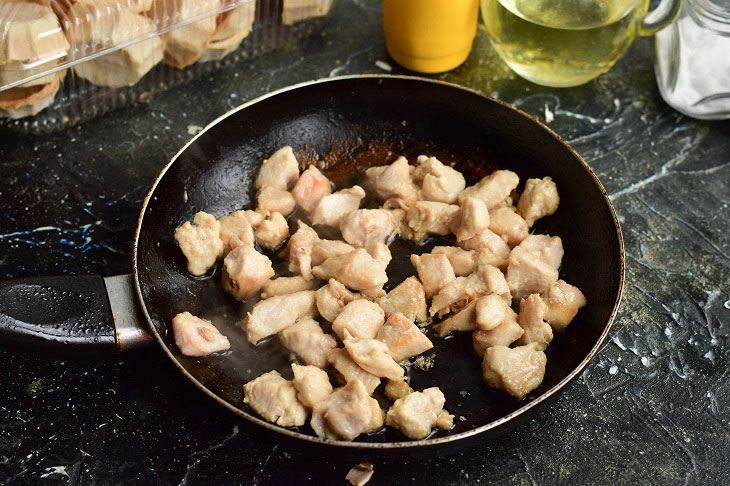 5. Put the tartlets on the board.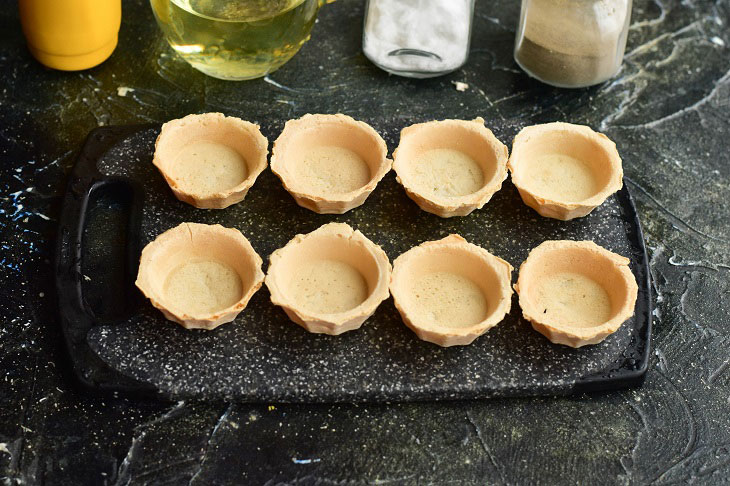 6. Add a little mayonnaise inside each.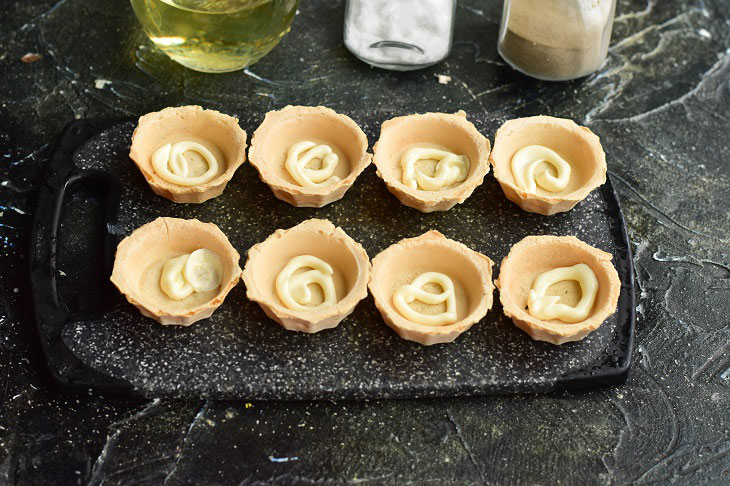 7. Then lay out the mushrooms.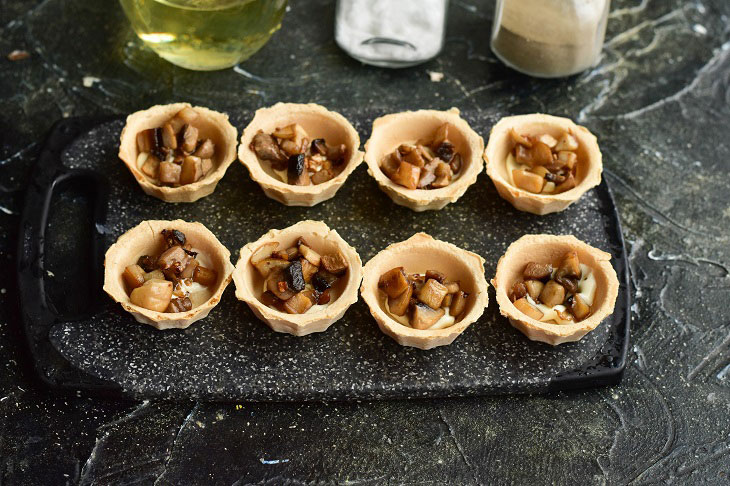 8. Put fried meat on them.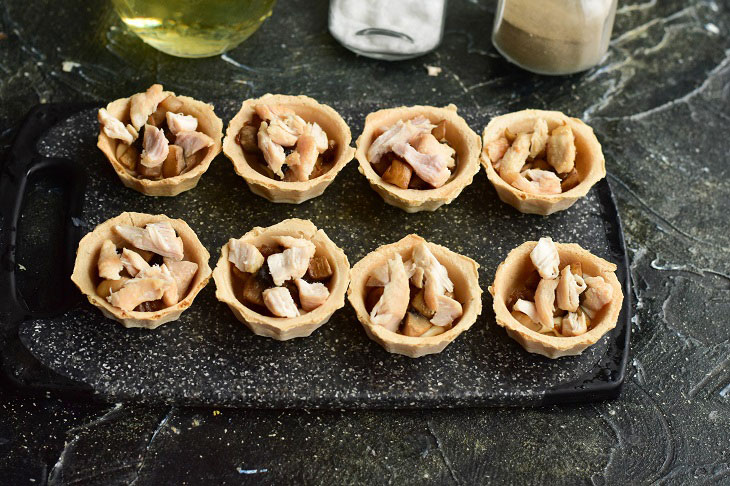 9. Then add grated cheese.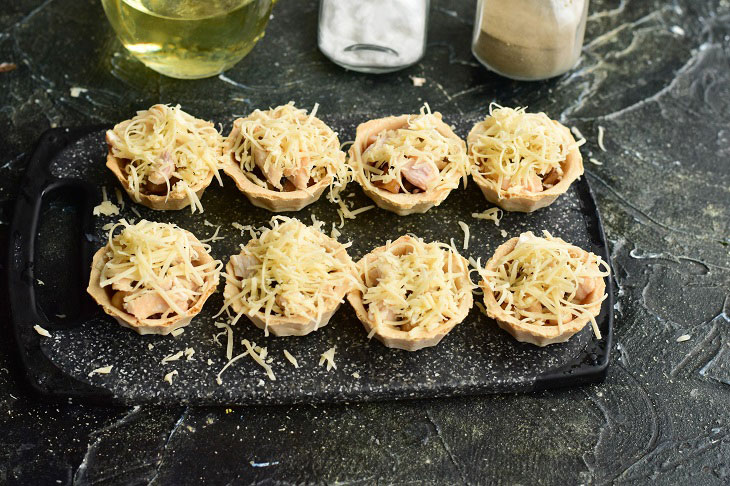 10. Send the tartlets to a preheated oven (190 degrees) for 3-5 minutes.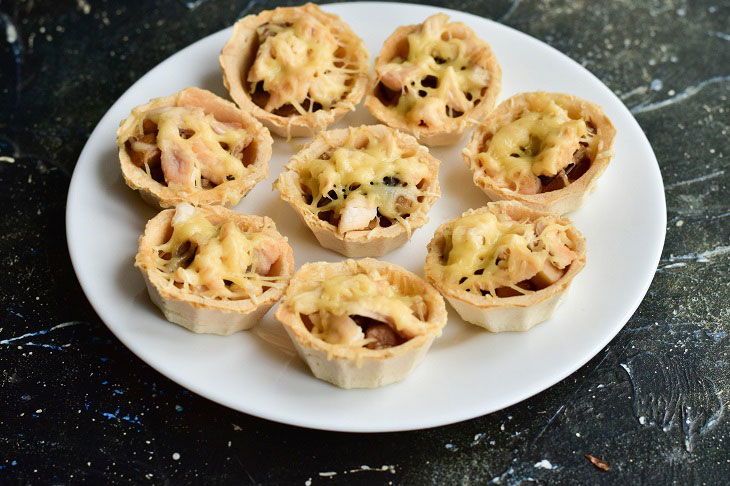 11. To finish, simply garnish them with fresh parsley leaves or any other herb.
Here is such an original and very tasty snack!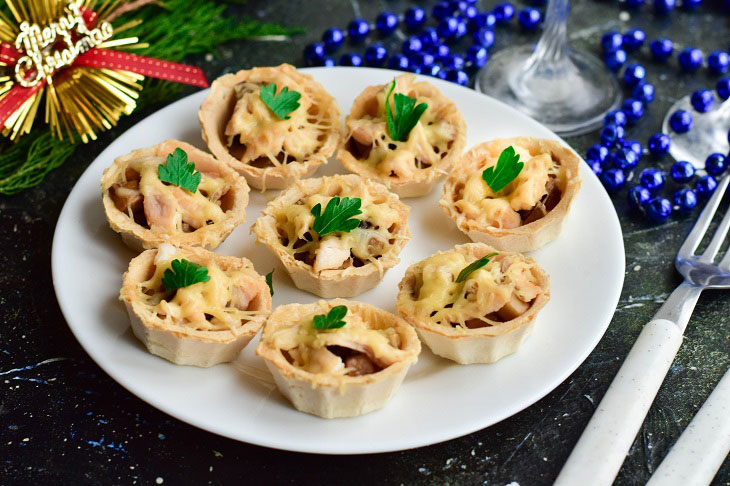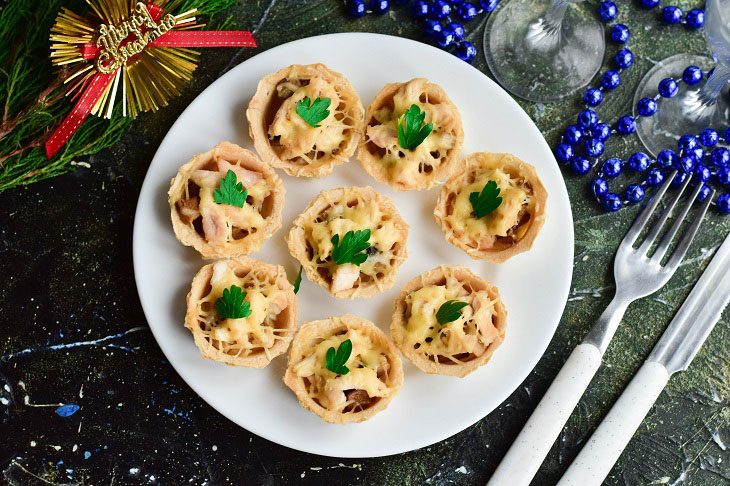 Bon appetit!