Chicken balls with olives are a rather original cold appetizer that will successfully decorate any holiday table. The dish is very easy to prepare, and it won't take much of your time. The basis of the appetizer is boiled chicken fillet. Olives are perfectly combined with it, which subtly emphasize the taste of the dish and add spicy notes. Delicate cottage cheese with its creamy taste makes this simple snack truly chic.
Only black pepper and salt are used as seasonings. And the serving is in the form of small balls rolled in sesame seeds.
Ingredients:
Chicken fillet – 300 g.
Pitted olives – 1 can.
Curd cheese – 150 g.
Sesame seeds – 5-6 tbsp. l.
Freshly ground black pepper – to taste.
Salt – to taste.
To boil the chicken:
Onion – 1 head.
Allspice – 5-7 peas.
Bay leaf – 2 pcs.
Salt – to taste.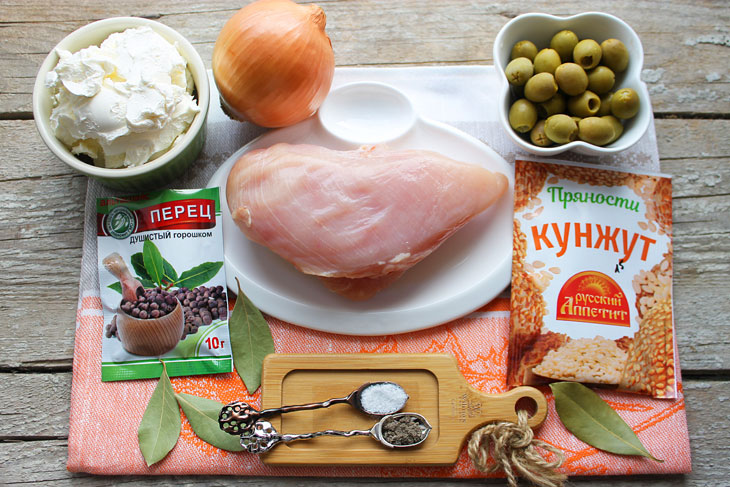 Cooking time: 1 hour 20 minutes. Servings Per Container: 4-6.
Cooking:
1. Rinse the chicken fillet, place in a saucepan and pour 1 liter of cold water. Put on fire, bring to a boil, remove the foam with a slotted spoon. Put the peeled onion into the pan. Reduce heat and simmer for 30 minutes. 15 minutes before the end of cooking, salt the broth, add bay leaf and allspice.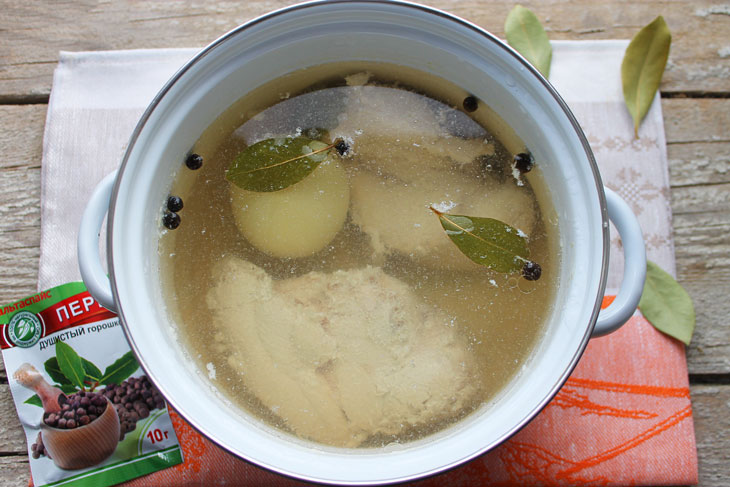 2. Take out the chicken fillet and cool.
You can use the broth to prepare, for example, a sauce – it is not required in the proposed recipe.
While the chicken is cooling, toast the sesame seeds in a dry skillet until lightly golden.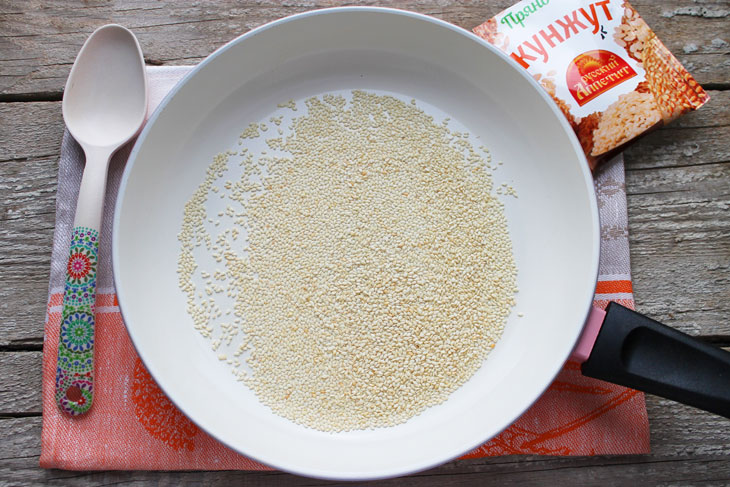 3. Cut the chicken into cubes and place in a blender bowl.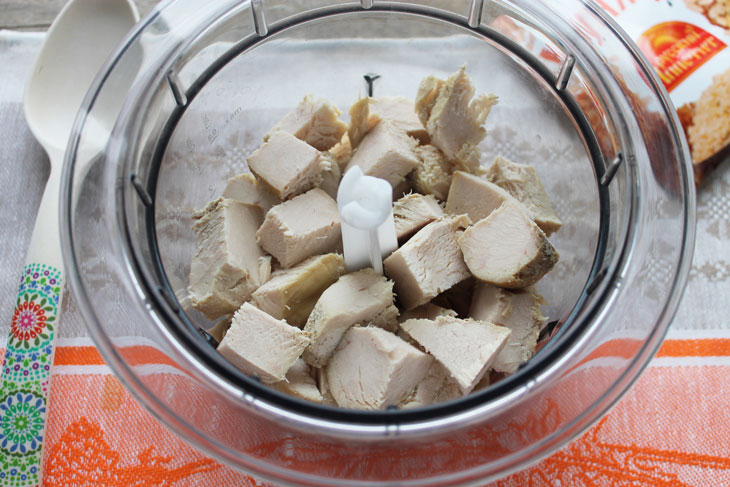 4. Add olives. Shred the chicken with olives.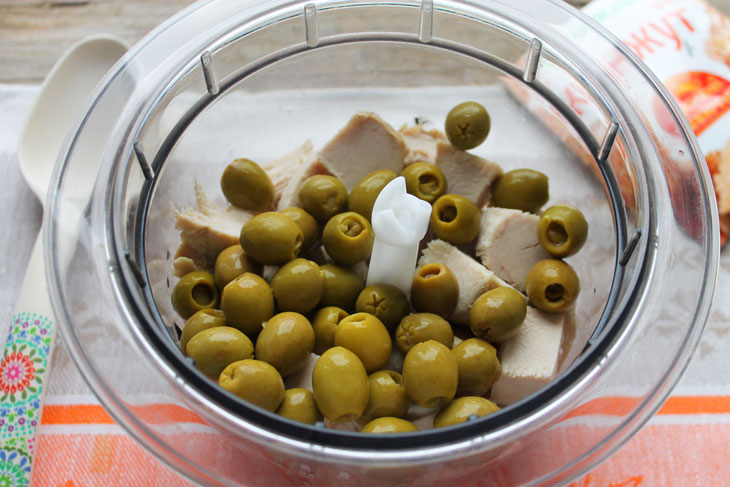 5. Put the curd cheese in the bowl. Mix the ingredients into a homogeneous mass.
If your kitchen does not have a blender, you can grind the ingredients by passing them through a meat grinder.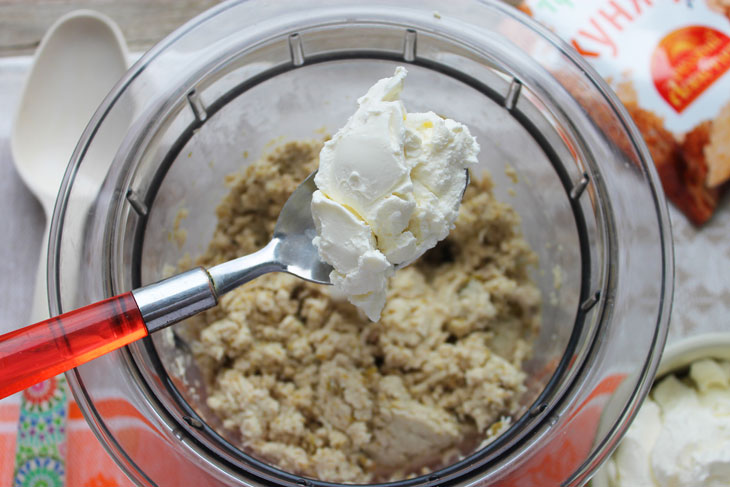 6. Transfer the resulting chicken mass to a bowl. Salt and pepper to taste. Mix well again. Cover bowl with cling film and refrigerate for 20 minutes.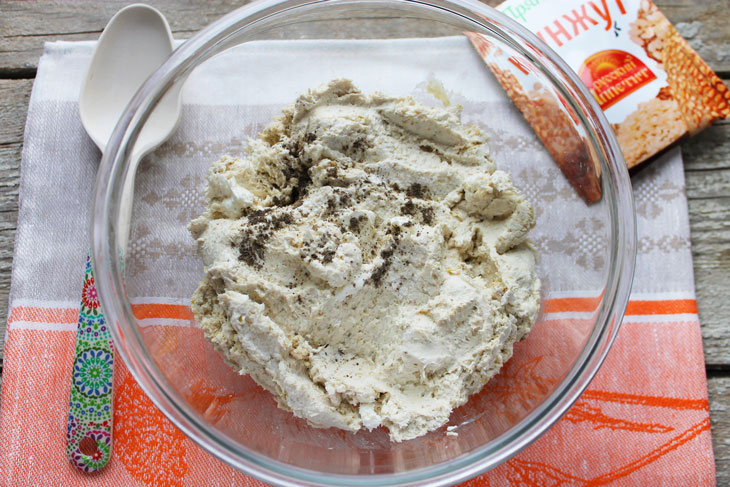 7. Then form small balls from the chicken mass – about the size of a walnut. Roll them in sesame seeds.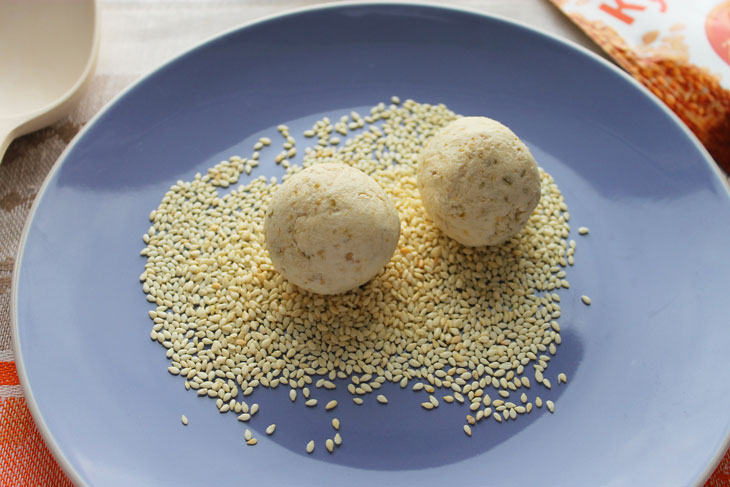 8. Put chicken balls with olives on a beautiful dish, decorate with parsley or dill leaves and serve. If you have prepared the dish in advance, keep it in the refrigerator until serving.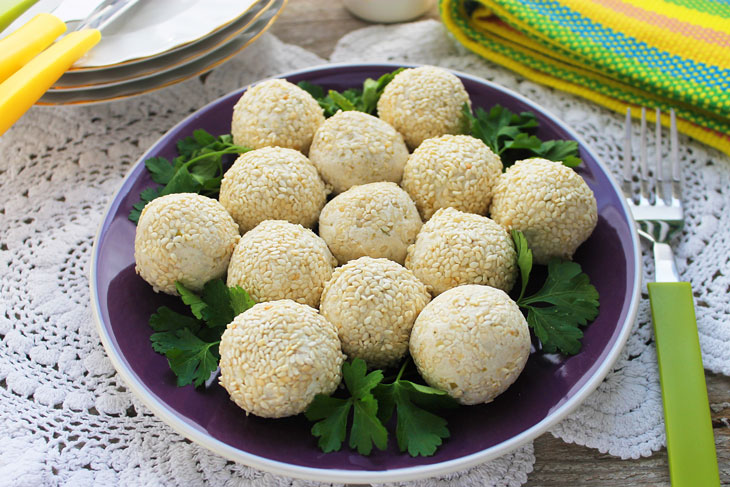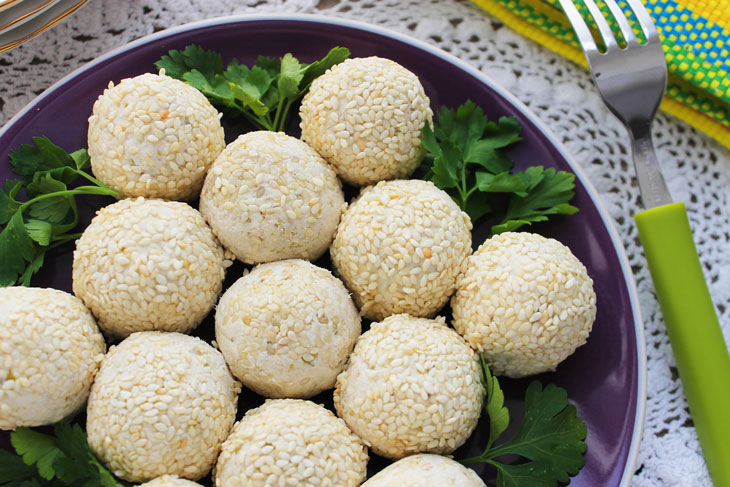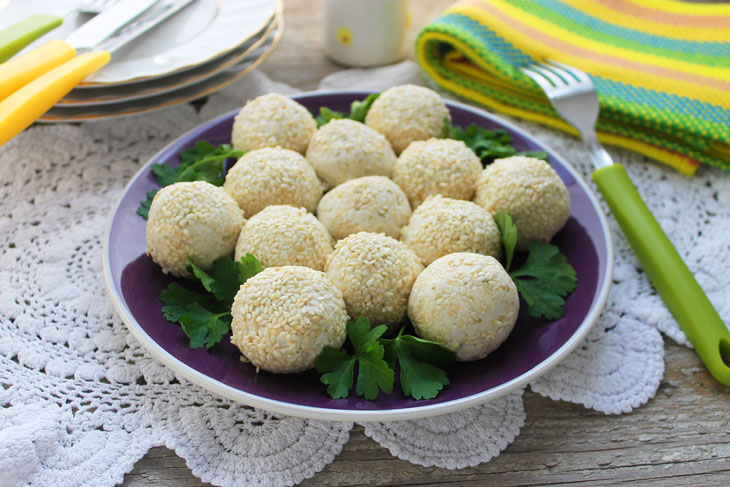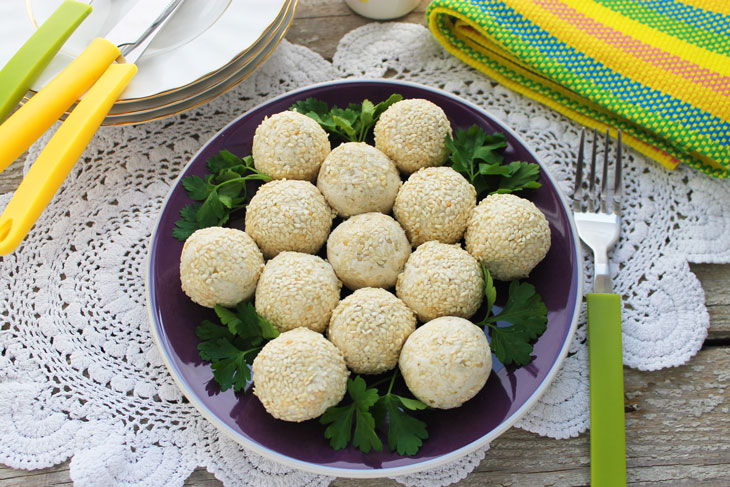 Enjoy your meal!