Fresh vegetables are in perfect harmony with meat products. If you need to prepare a hearty and tasty lunch or dinner, then this simple two-in-one recipe is just for you. Here and juicy ruddy chicken and tender mouth-watering vegetables. Cook zucchini with chicken in the oven and please your family with a delicious lunch.
Ingredients:
Chicken leg – 1 pc.
Zucchini – 1 pc.
Carrot – 1 pc.
Tomato paste – 30 g.
Mayonnaise – 30 g.
Ground paprika – 1 tsp
Ground garlic – 0.25 tsp
Salt – to taste.
Ground black pepper – to taste.
Vegetable oil – to taste.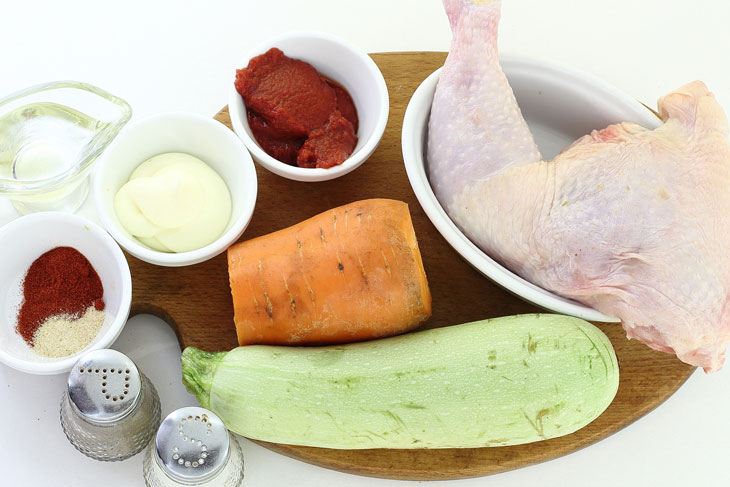 Cooking time: 60 minutes. Servings Per Container: 2.
Cooking:
1. Any part of the chicken will work for this dish. It can be wings, legs, thighs, fillets, chicken legs, as in our case. Divide the meat into portions and rinse well with cold water. Pat dry with paper towel.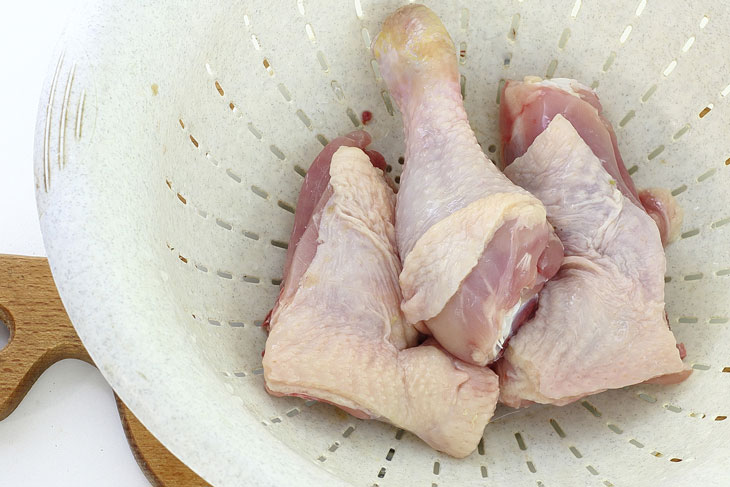 2. Prepare the sauce to marinate the chicken. To do this, mix tomato paste, mayonnaise, ground garlic and paprika.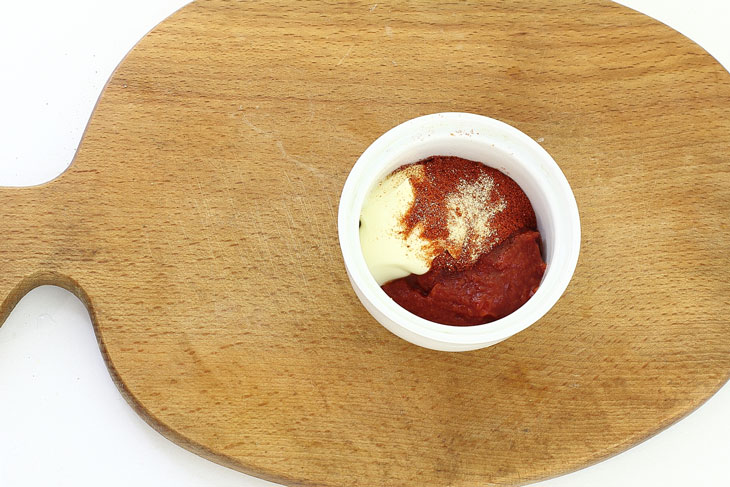 3. Salt and pepper the chicken pieces. Add just a little oil to a frying pan and heat well. Put the meat and fry over high heat until golden brown on both sides.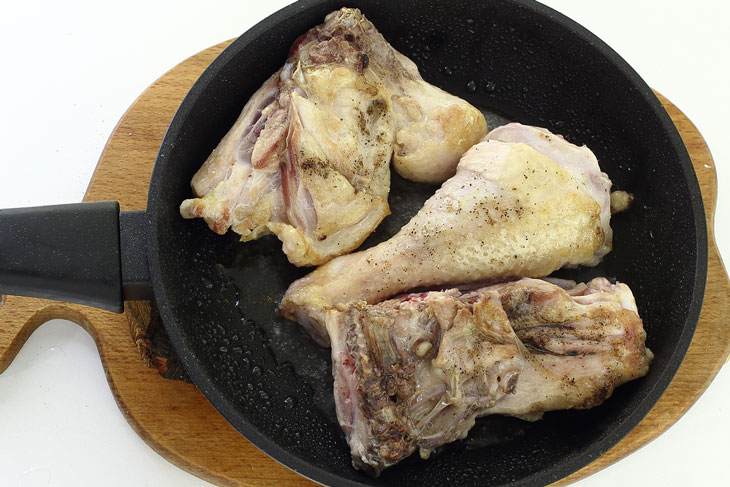 4. Rinse the medium zucchini and carrots. Dry the vegetables with a paper towel. Cut into thin rings. For this purpose, use a curly or regular knife.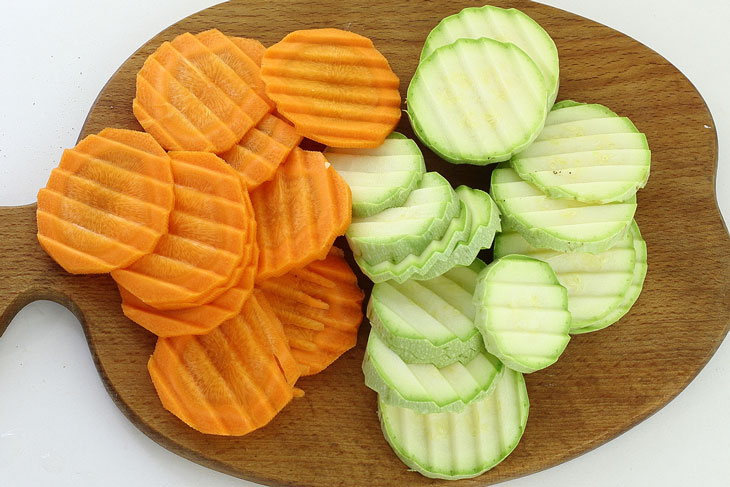 5. Choose a deep baking dish. Salt and pepper the vegetables, mix. Put it in the form. Drizzle with vegetable oil to taste. At the bottom of the form, you can pour a little water.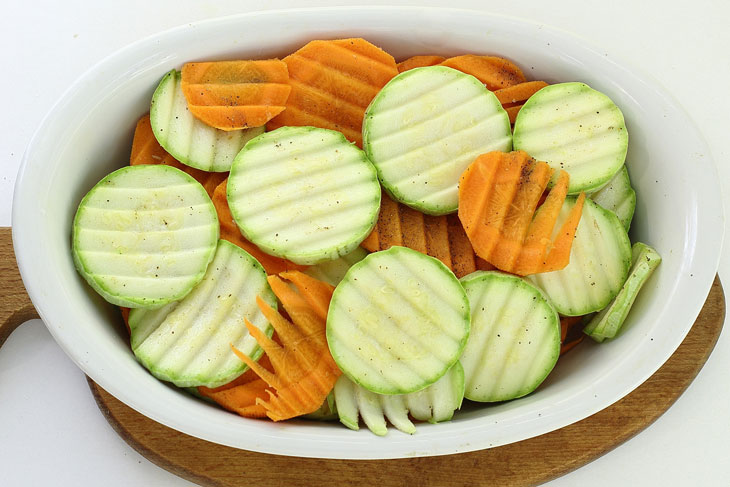 6. Spread the fried chicken on top. Brush with prepared sauce. Preheat oven to 180 degrees. Bake for 30-40 minutes until vegetables are soft. If during this time the vegetables are still hard, cover the form with foil and send to bake for another 10-15 minutes.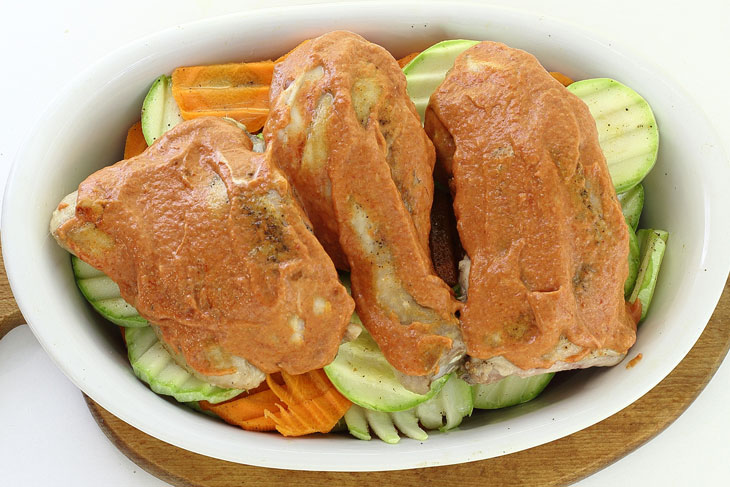 Zucchini with chicken in the oven are ready.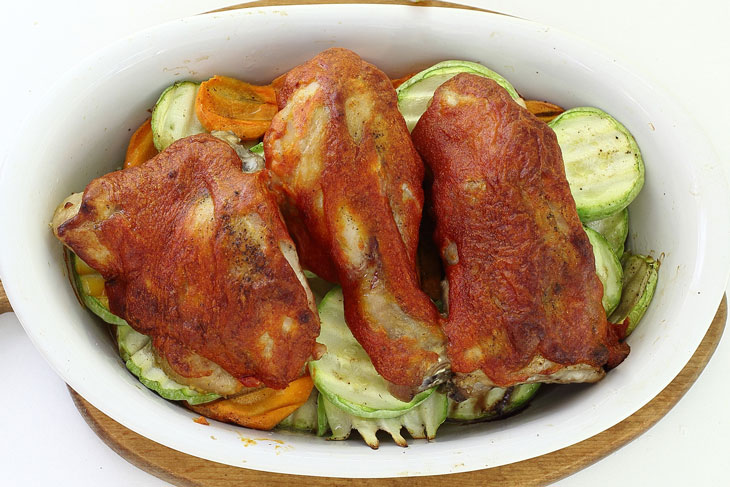 Serve to the table, garnished with greens.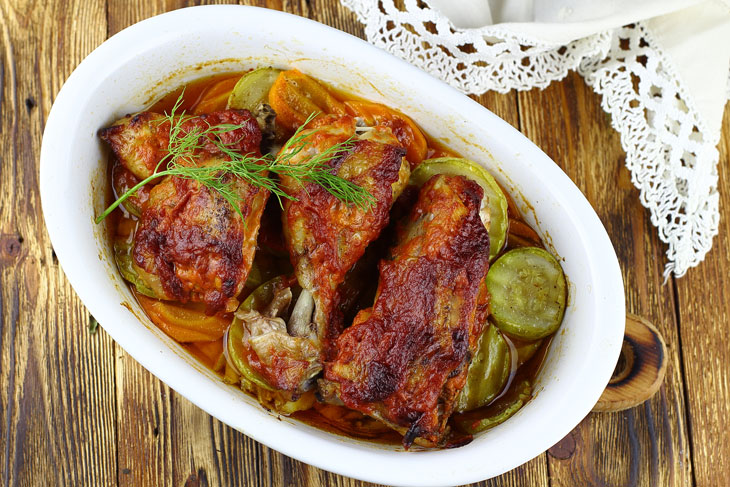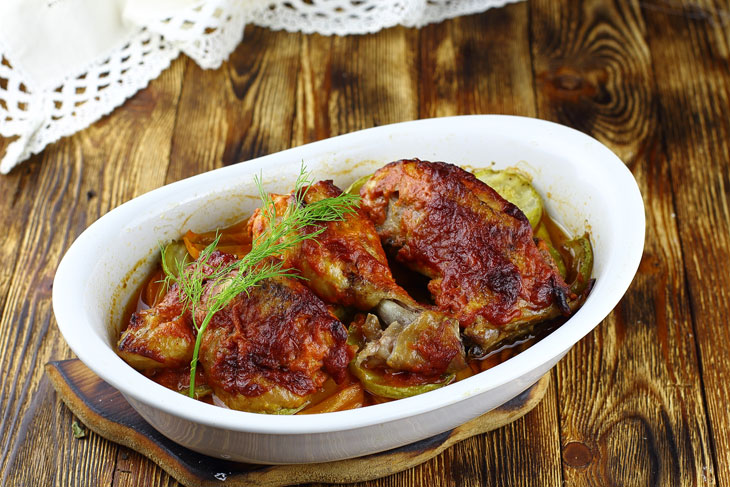 Enjoy your meal!