According to this recipe, the chops are cooked in the oven and are completely low-fat, which is perfect for girls who watch their diet and do not eat fatty and starchy foods. A sweetish-spicy marinade gives a special taste and aroma to the meat. Definitely chops according to this recipe are worth your attention. Who knows, maybe after cooking them, you will completely refuse battered chops fried in a pan.
Ingredients:
Chicken fillet – 4 pcs.
Mustard – 30 g.
Honey – 40 g.
Garlic – 3 cloves.
Salt – to taste.
Ground paprika – to taste.
Mayonnaise – 50 g.
Red ground pepper – 1 pinch.
Vegetable oil – 30 ml.
How to cook:
1. To prepare the marinade, combine mayonnaise, mustard (I took European, not spicy), honey (if it is thick, you need to melt) and vegetable oil.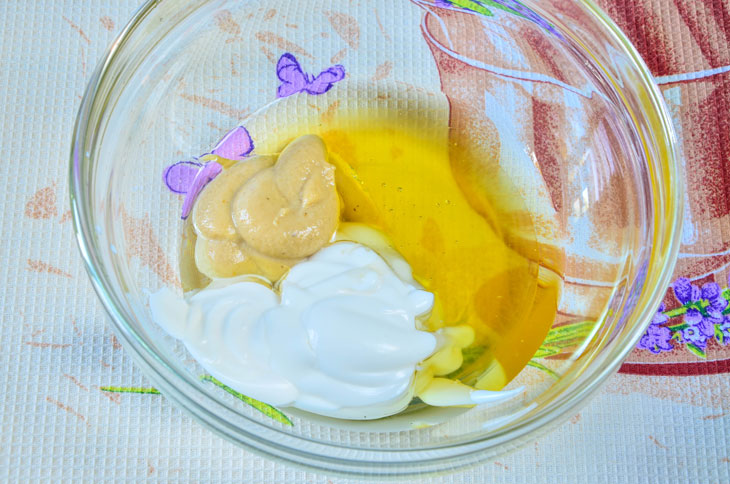 2. Mix everything and add salt, paprika, ground red pepper and garlic pressed through a press. Stir the marinade well again until smooth.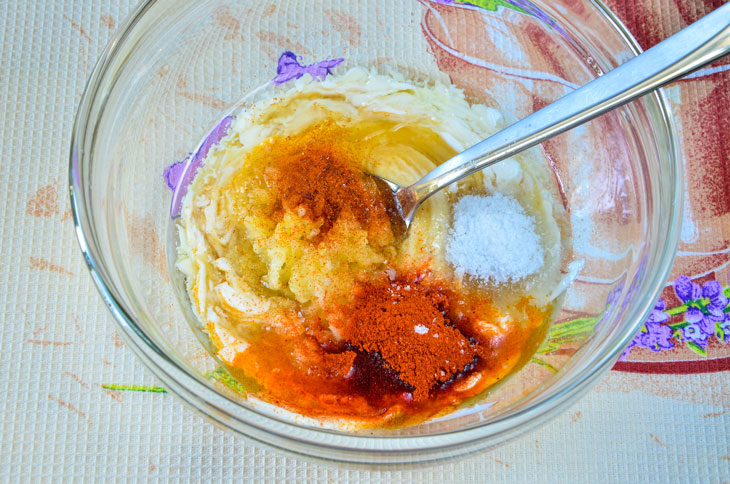 3. Get to the meat. Cut the chicken fillet into thin layers about 5 millimeters wide.
4. Tap lightly with a kitchen mallet. It is better to do this by covering the pieces of meat with cling film folded in half. Dip each chop into the marinade and transfer to a deep bowl. Cover with a lid or cling film and refrigerate for at least 2 hours. I left it overnight, during which time the chops marinated perfectly.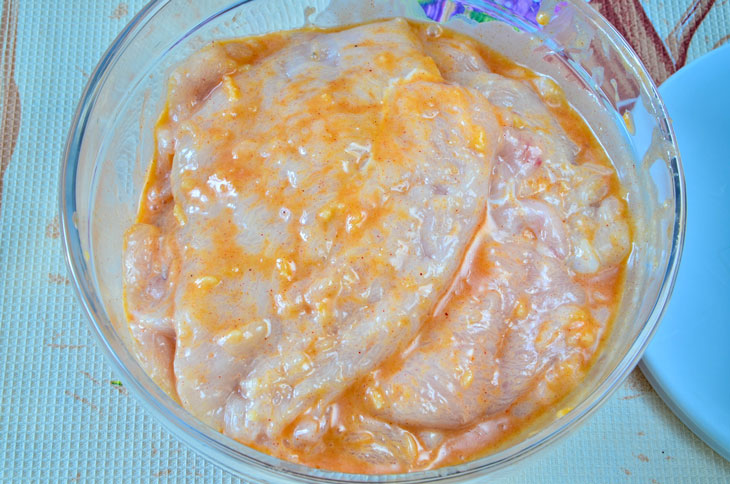 5. Cover a baking sheet with paper or a baking mat, put the chicken chops in the marinade and send to a preheated oven to 180 degrees for 40 minutes. The baking time will depend on the features of your oven.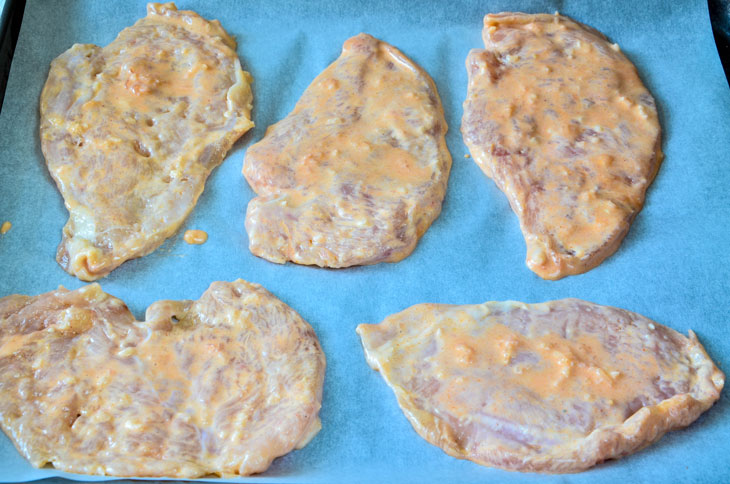 Ready-made chops are insanely tasty, juicy and mouth-watering.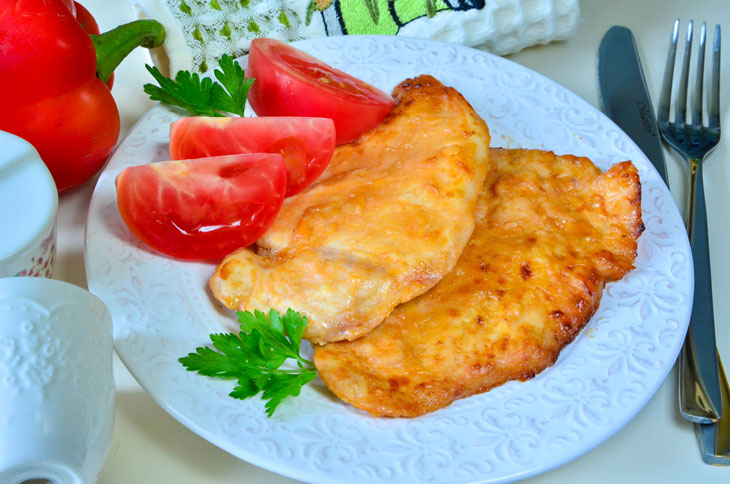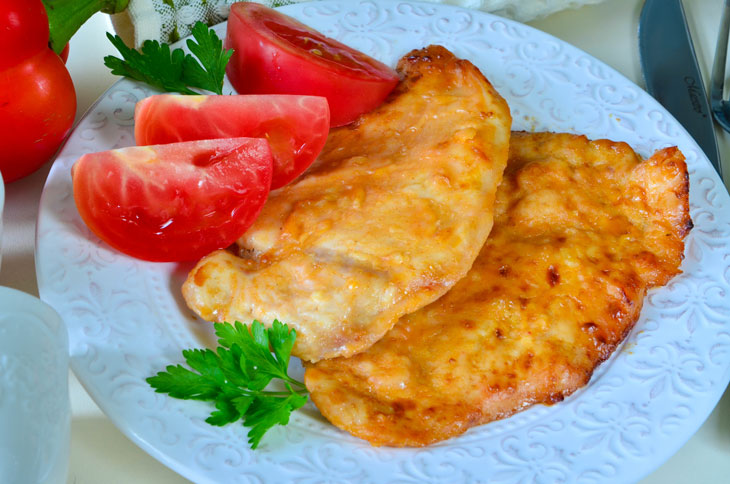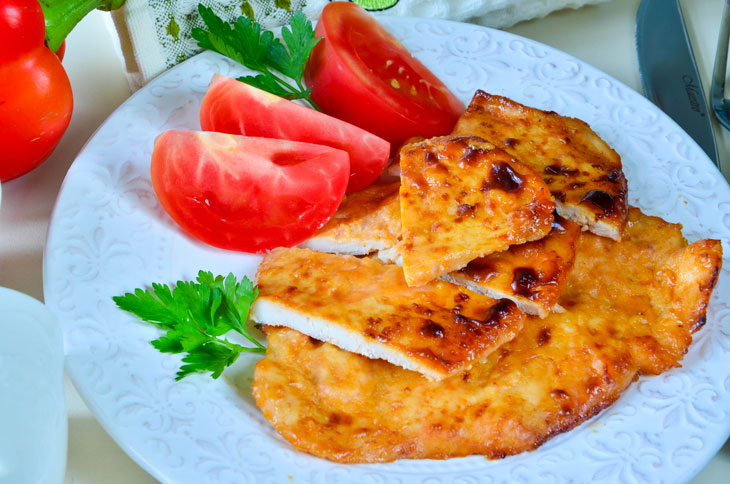 Enjoy your meal!