Lolipops or lollipops are popular lollipops, usually round in shape. We offer you a recipe for oven-baked wings that are shaped like lollipops. The dish turns out to be appetizing, it cooks very quickly and usually does not cause difficulties for novice housewives. Meat "chupiki" will be appreciated by the children's audience, because round chicken balls are so convenient to eat. The appetizer can be served cold or hot. The most difficult thing in the recipe is to peel the wings and give them the shape of a ball on sticks.
The composition of spices for the marinade is allowed to vary. Adjust the amount of spicy ingredients to taste. For the recipe, you will need the shoulder part of the chicken wing. When choosing a product, give preference to a large copy. For the marinade, use soy sauce and neutral-tasting honey, which can be substituted for sugar instead. Taking the recipe as a basis, you can similarly prepare chupa-chups from turkey, duck wings or chicken drumsticks. For baking, use a ceramic metal mold with sides.
Ingredients:
Chicken wings – 14 pcs.
Coriander in peas – 1 pc.
Thyme – 1 g.
Khmeli-suneli – 2 g.
Garlic powder – 3 g.
Vegetable oil – 40 ml.
Soy sauce – 40 ml.
Honey – 10 g.
Black pepper – to taste.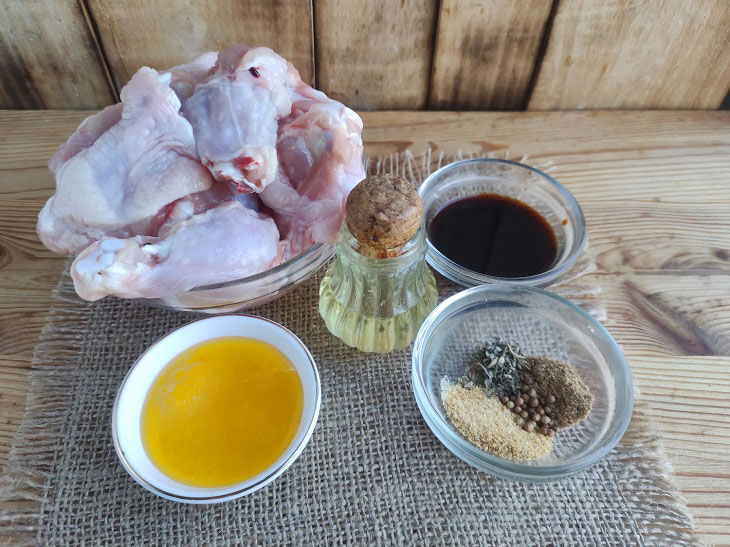 How to cook:
1. Rinse chicken wings in running water, dry in a towel. Remove joint. It is convenient to do this with the help of culinary scissors.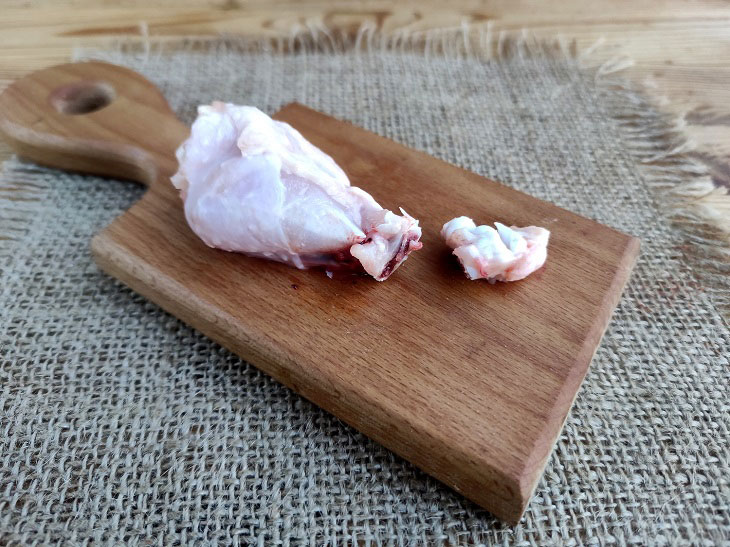 2. Set the wing on the wide part, scrape the meat off the bone with a sharp knife, turn the skin inside out. Give the pulp a rounded shape.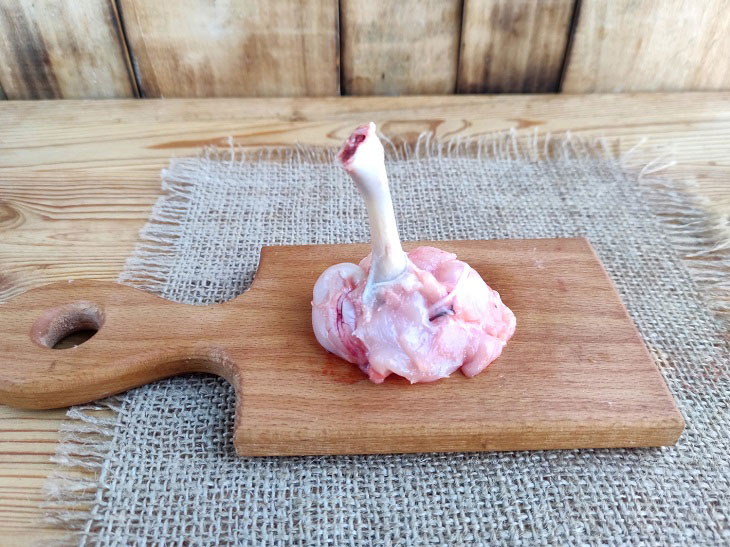 3. Prepare marinade. Mix vegetable oil, soy sauce, honey and dry herbs.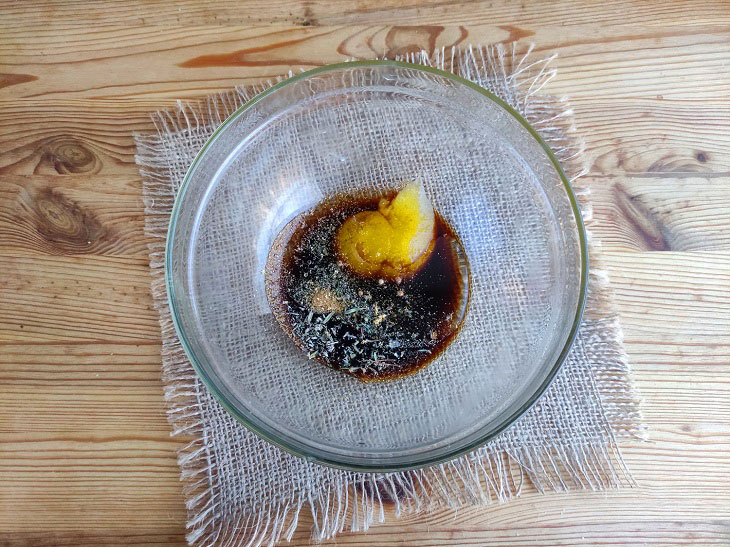 4. Put the prepared chicken wings in a bowl, pour over the marinade.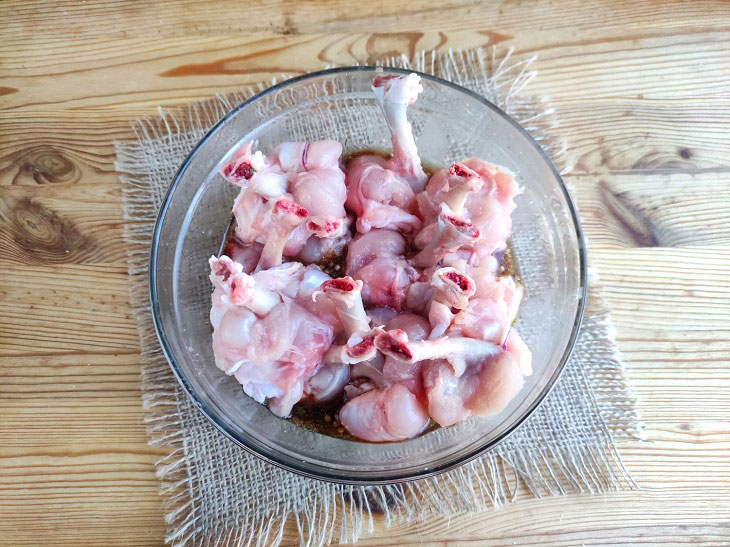 5. Toss chicken with marinade and leave to marinate for 10 minutes.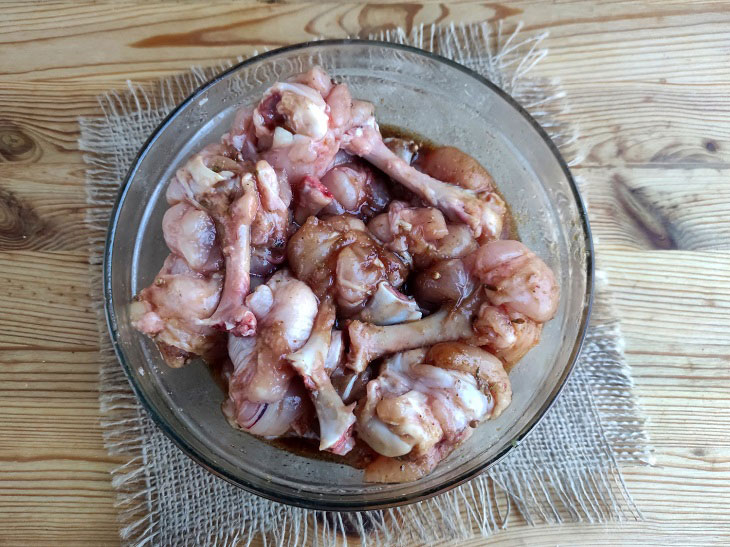 6. Lay the lids on the mold. Bake in the oven at 200 degrees for about 40 minutes.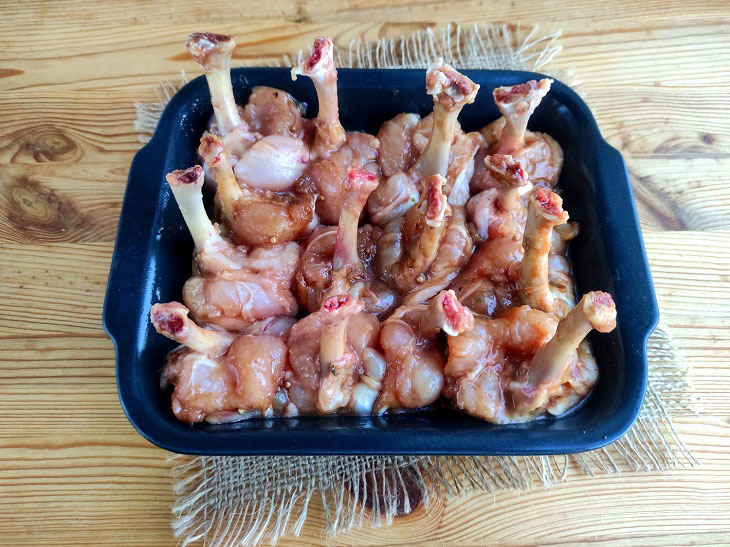 7. Wrap the bone part of the wings with foil or papillots, decorate with fresh herbs and serve.
The dish looks appetizing and worthy of a festive serving. You can add chicken chupa chups with any side dish of your choice or fresh vegetable salad.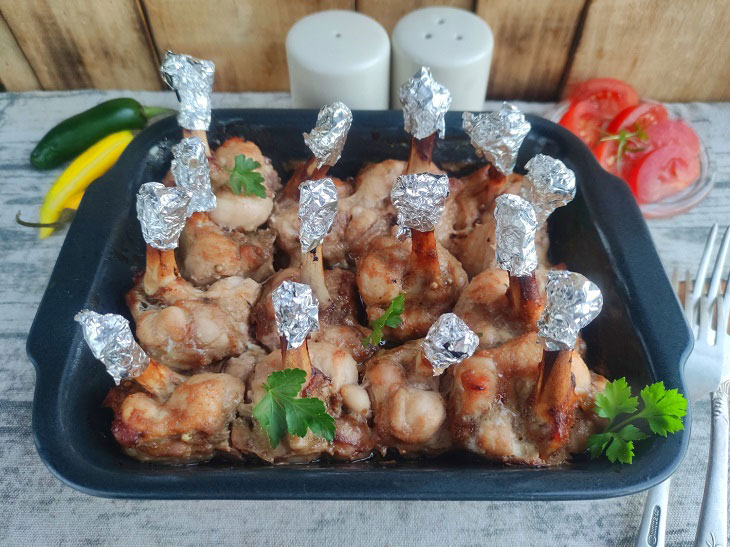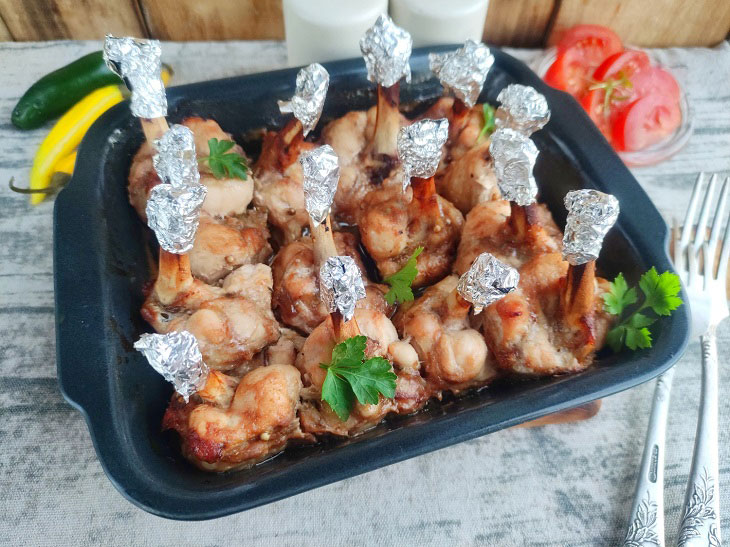 Bon appetit!