During the eggplant season, be sure to try cooking an original, but at the same time simple dish for lunch or dinner – oven-baked eggplant boats stuffed with vegetables and chicken legs.
The legs pre-marinated in sour cream during the baking process are very soft and tender, and the juicy filling of onions, carrots and eggplant pulp perfectly complements them.
The end result is hearty and delicious!
Ingredients:
Eggplant (medium size) – 4 pcs.
Onion – 1 pc.
Carrot – 1 pc.
Sour cream – 3-4 tbsp. l.
Salt and black ground pepper – to taste.
Chicken drumsticks (legs) – 4 pcs.
Sunflower oil – 3 tbsp. l.
How to cook:
1. First of all, marinate the chicken legs (drumsticks). Rinse them thoroughly, dry them, salt and pepper to taste (instead of ground pepper, you can use other spices of your choice, for example, seasoning for chicken), add sour cream and mix well. Leave to marinate for 15-20 minutes.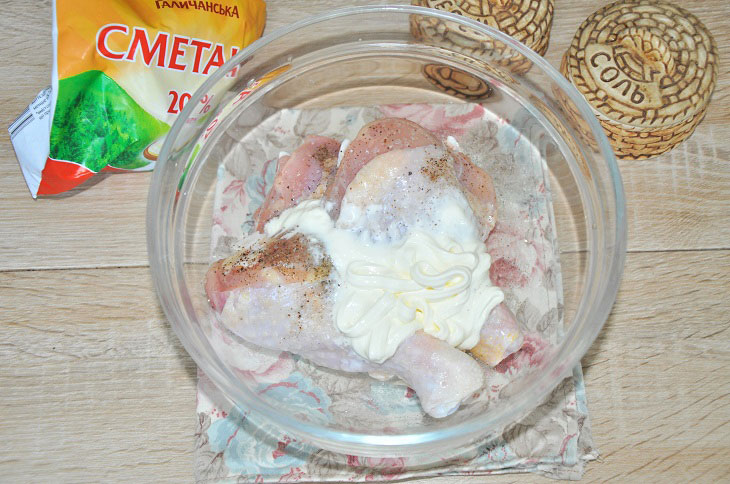 2. While the chicken is marinating, prepare the eggplant. Wash the vegetables (preferably the same size), then cut in half lengthwise (including the tails).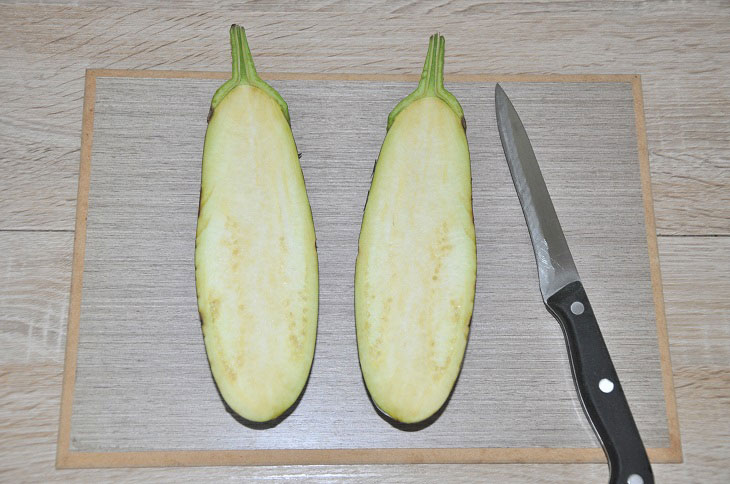 3. Using a spoon, carefully remove the middle of the eggplant, thereby forming a kind of boat. Sprinkle the blue ones cleaned from the pulp with plenty of salt and leave for 10 – 15 minutes.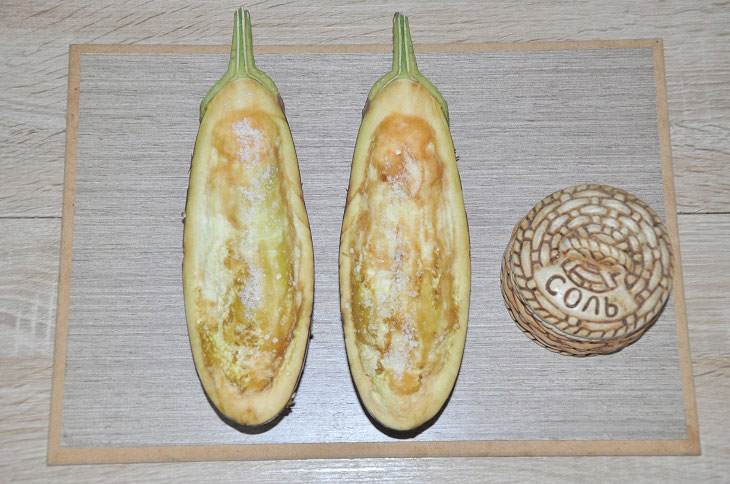 4. Finely chop the eggplant pulp.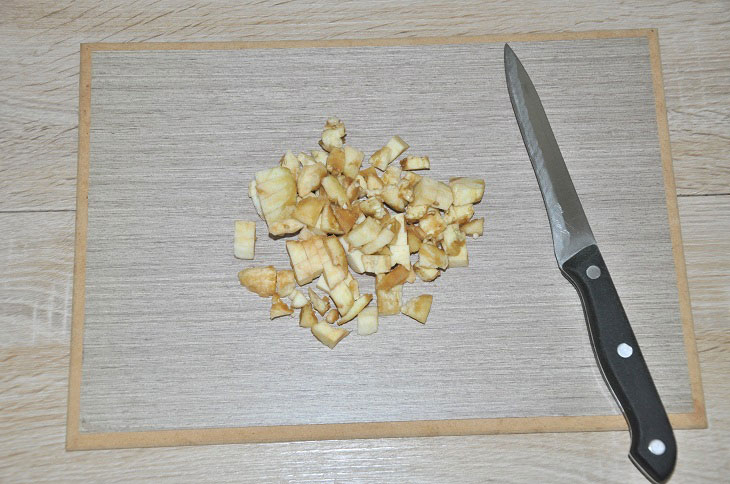 5. Then put the chopped pulp of the blue ones in a bowl, salt, pour water and also leave for 10-15 minutes to remove bitterness. After the allotted time, eggplants (pulp and boats) thoroughly rinse from salt under running water.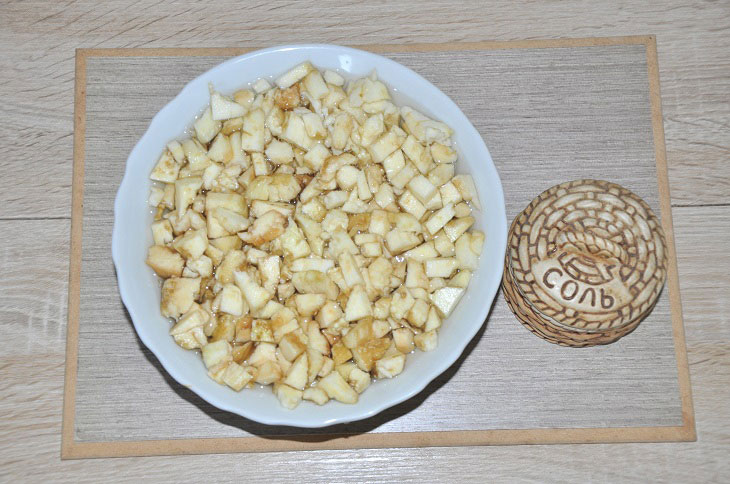 6. Chop the peeled onion, and grate the carrots with a large fraction. In vegetable oil (preheated), fry the vegetables until soft.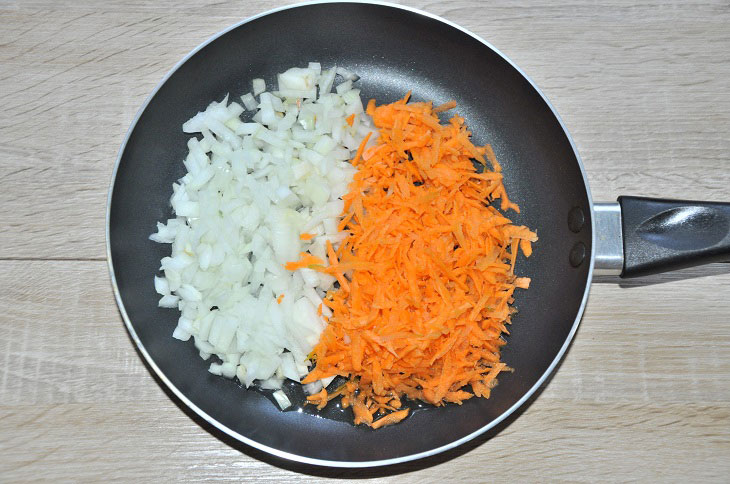 7. To the carrots with onions, add the eggplant pulp washed from salt and squeezed out, stirring occasionally, fry the vegetables until tender, salt and pepper (add the amount of salt and pepper to taste).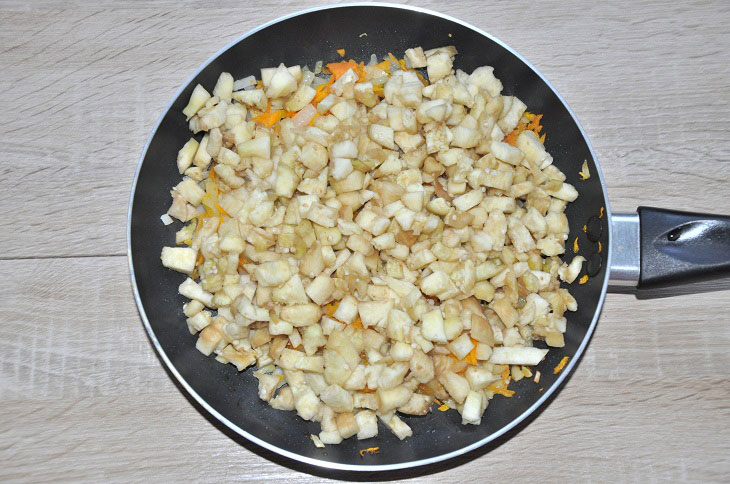 8. Evenly fill the eggplant boats with the finished vegetable filling.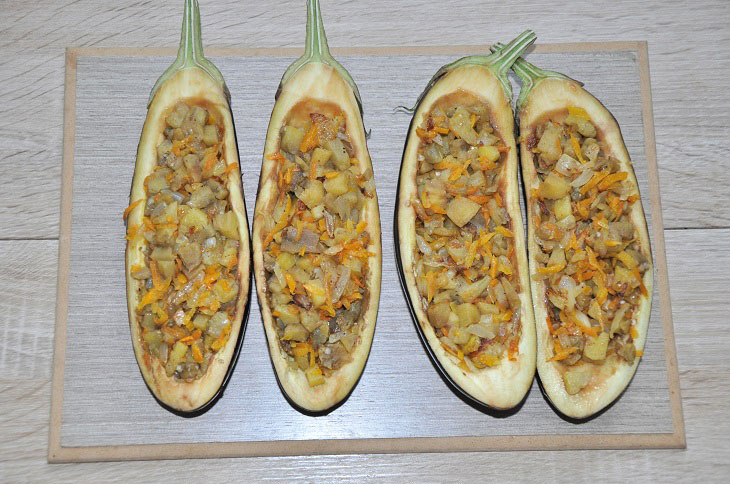 9. Put stuffed boats in a mold / baking sheet, greased with vegetable oil. Place marinated chicken legs (drumsticks) on top of each eggplant boat, then bake in an oven preheated to 180 degrees for 40-50 minutes.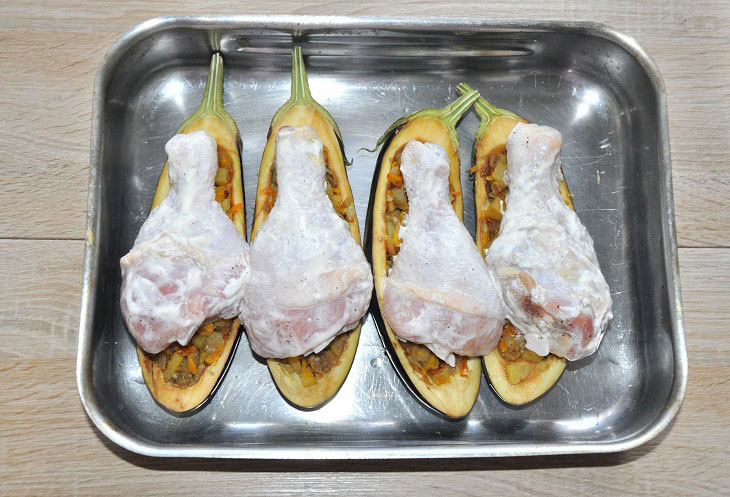 10. During the baking process, additionally grease the chicken legs with sour cream so that they are evenly browned. After the dish is ready, take it out of the oven and serve hot. If desired, eggplant boats with vegetables and chicken legs can be sprinkled with herbs on top.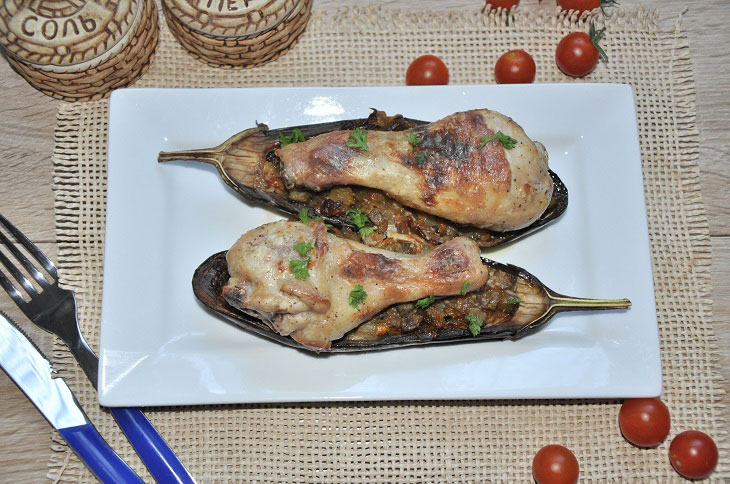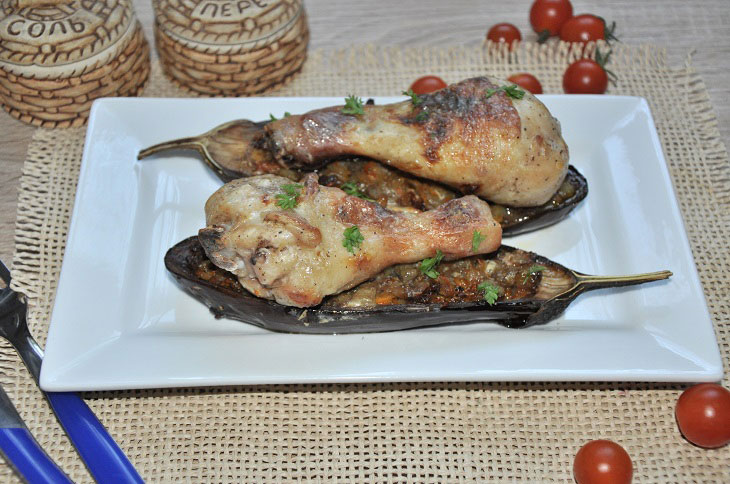 Bon appetit!