Chicken jelly is being prepared for a long time, so usually hostesses decide on such an event only on some grand occasion. However, ardent fans of aspic cook it at any time of the year and on any day. Moreover, it cooks faster from chicken and is generally a little less troublesome.
Ingredients:
Chicken feet – 2 pcs.
Chicken thighs – 3 pcs.
Bulb – 1 pc.
Carrot – 1 pc.
Bay leaf – 2 pcs.
Black pepper – 3-4 peas.
Salt – ½ tsp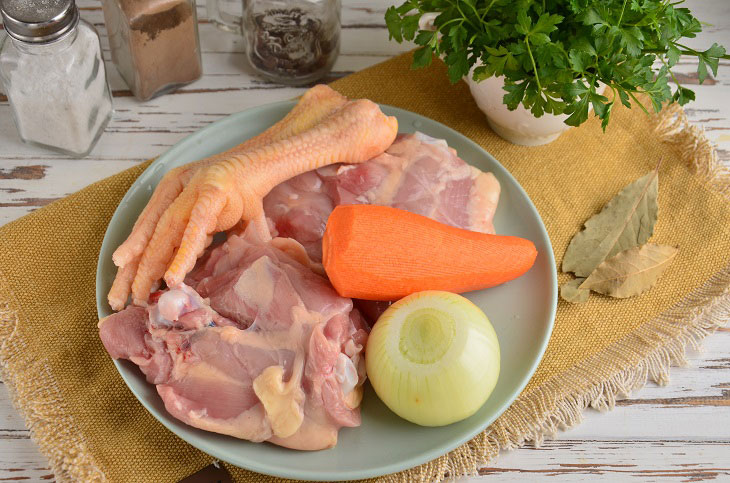 Cooking time: 5-6 hours. Servings Per Container: 4
Cooking:
1. Prepare the chicken – wash the pieces and trim off any excess, especially the legs of the bird. Peel and wash fresh vegetables – medium-sized onions and carrots.
In a medium-sized saucepan, send the chicken pieces, bay leaf and peppercorns.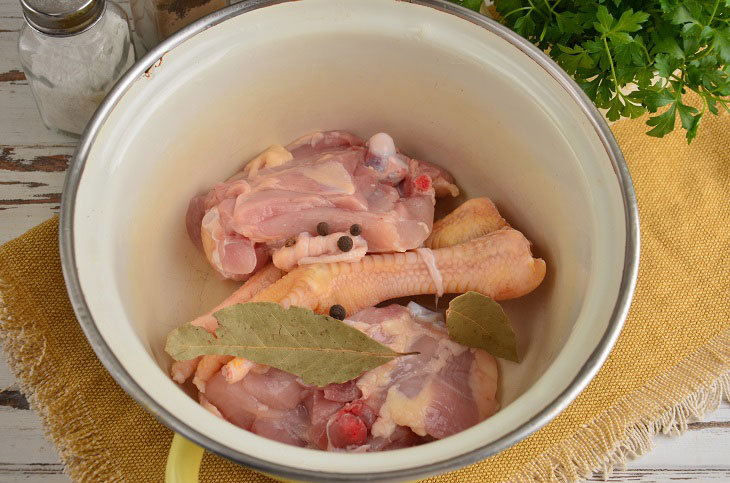 2. Cut the onion and carrot into halves. Place the vegetables, cut side down, in a hot frying pan without oil and fry them. Then transfer to a saucepan.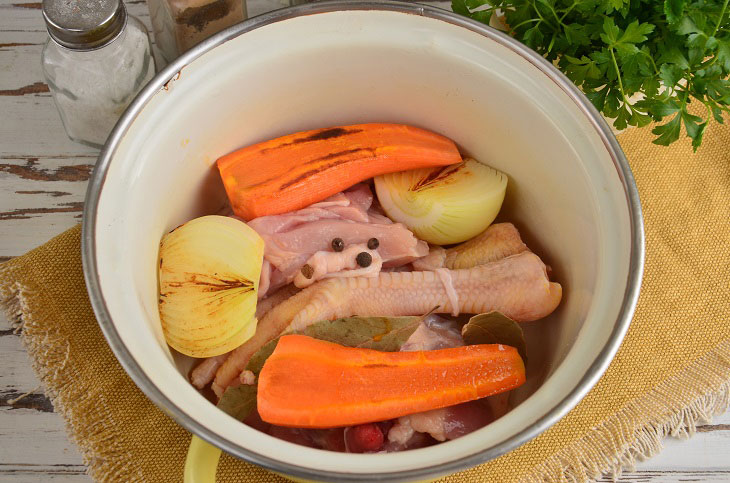 3. Add water (to cover the chicken and vegetables by two fingers). Boil for 3 hours on very low heat, do not allow active boiling of jelly.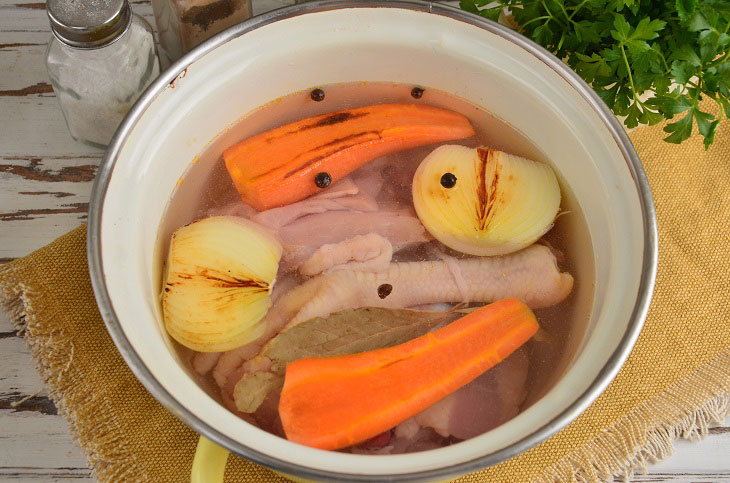 5. After three hours, remove the chicken pieces and vegetables. Onions can be discarded immediately, and carrots can be used for decoration if desired.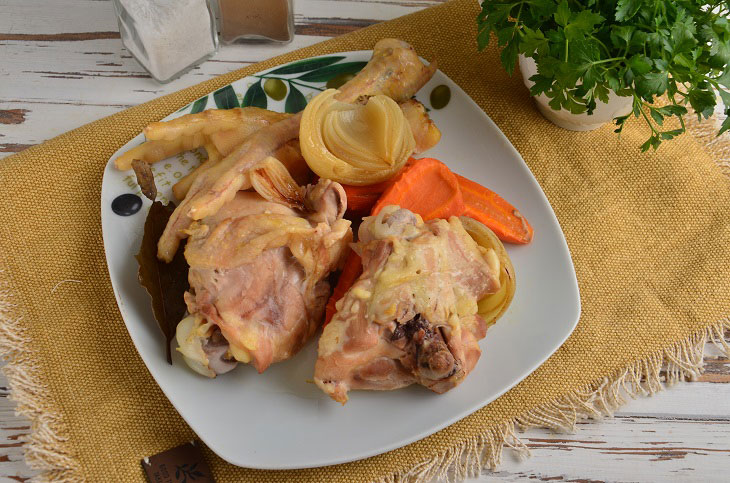 6. Break the chicken into small pieces. At the same stage, you can peel and chop the garlic, put it in hot broth to give it a characteristic flavor.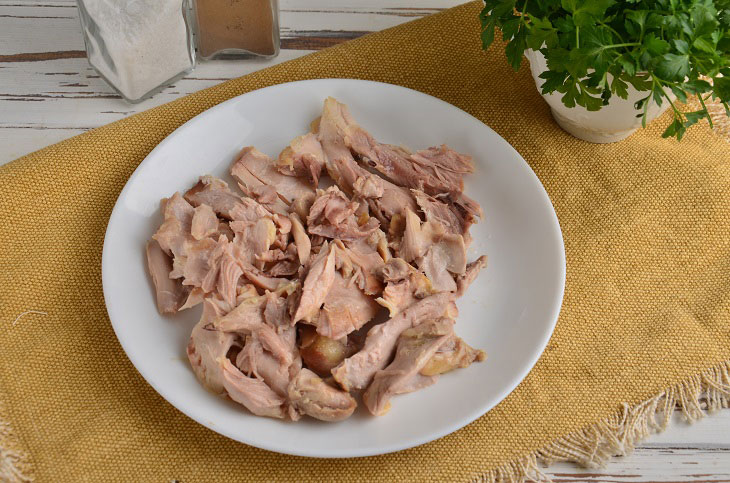 7. Arrange the pieces of meat in bowls or containers.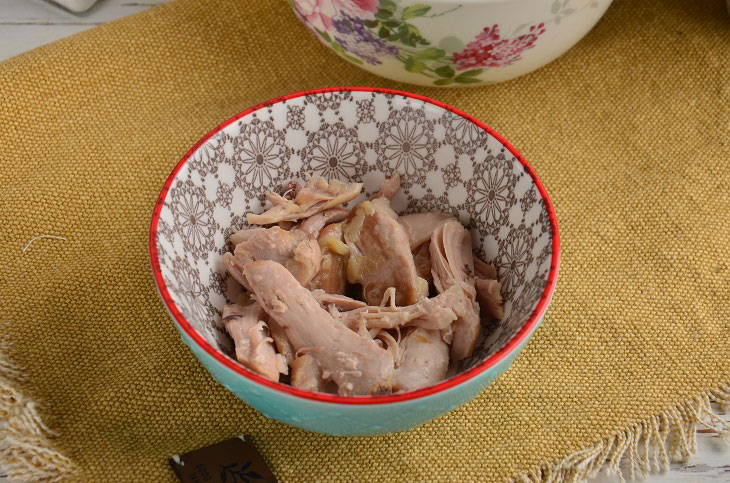 8. Pour the strained broth over the pieces of meat. Then let the future cold cool on the table.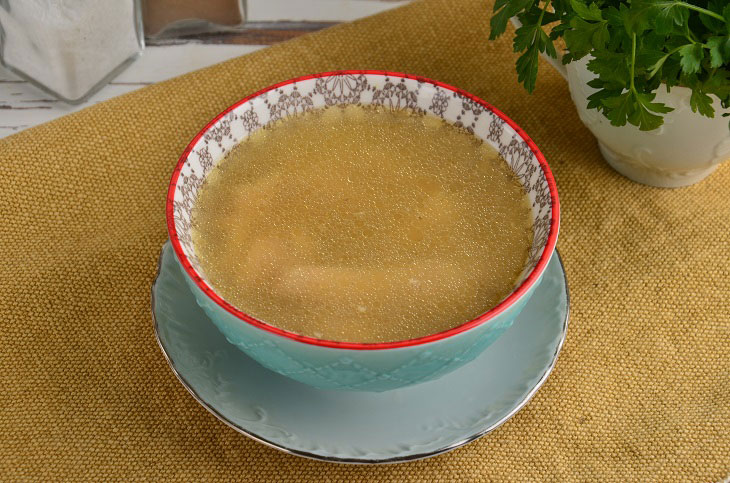 After the aspic, you need to put it in the refrigerator or on a cold balcony – for solidification.
Since the jelly will quickly begin to melt in the warmth, it should be served on the table just before the start of the meal.
Be sure to serve mustard or horseradish with the dish.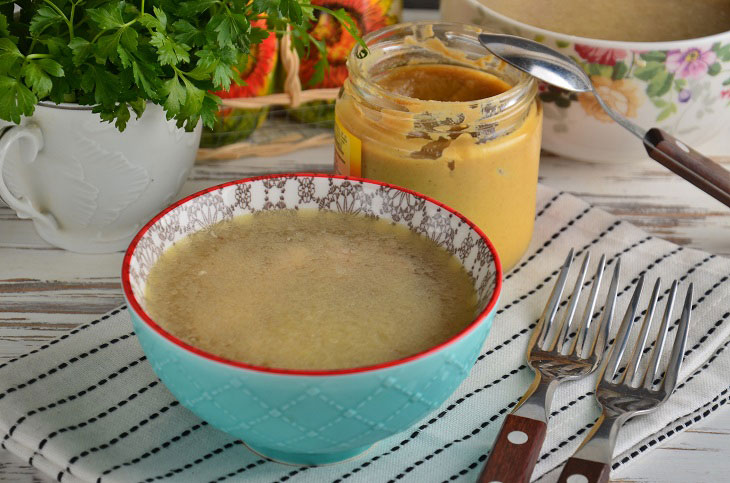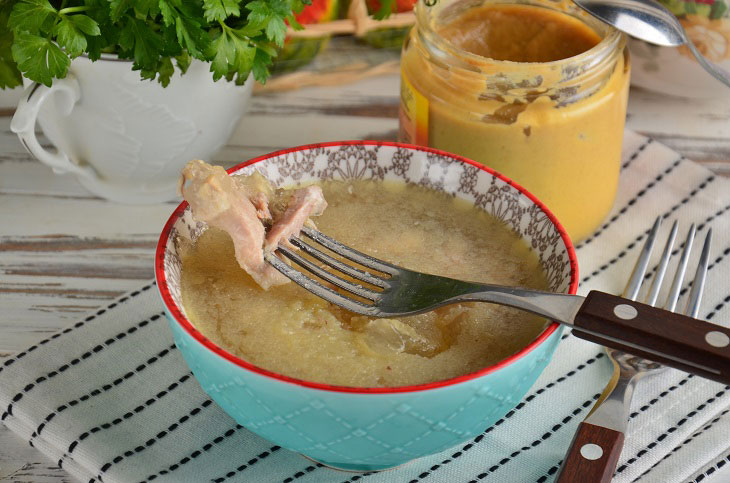 Enjoy your meal!