Chicken fillet chop always turns out very tasty, slightly crunchy on top and soft inside. It is recommended to cook it not only on the festive table, but also on the most ordinary weekday, for example, for dinner. Believe me, your family members will definitely appreciate such yummy. You can serve carbonade just like that as an appetizer or think of some original side dish for it. It also goes well with sauces that you can buy ready-made or make at home.
When choosing a fillet, it is better to immediately pay attention to the one from which you do not need to cut the skin or b1. If this moment does not bother you at all, and you have time, then you can safely take the chicken breast on the b1. To make the pieces of carbonade look appetizing, you should definitely add a pinch of soda to them. It is thanks to her that the pieces of chicken fillet will increase slightly in size during frying and will look prettier.
Ingredients:
Chicken fillet – 350-450 g.
Salt – to taste.
Soda – 1 pinch.
Vegetable oil – 40-60 ml.
Starch – 1.5-2 tbsp. l.
Flour – 1.5-2 tbsp. l.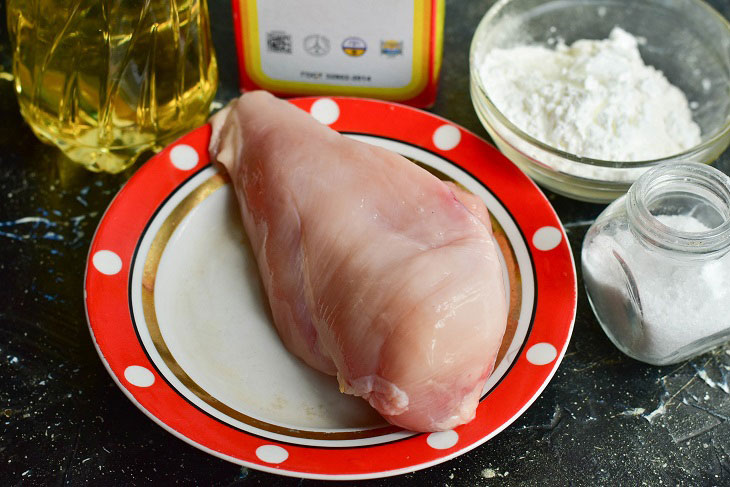 How to cook:
1. So, wash the chicken breast under running water. Cut it into not too small pieces.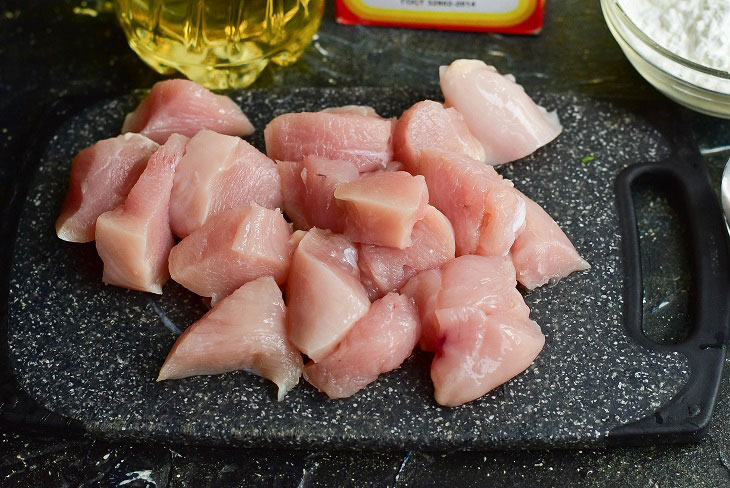 2. Put the meat in a bowl, add salt.
If you like, and even used to using some other spices for meat, then feel free to add them. So, black ground pepper, and paprika, and dried garlic are also suitable.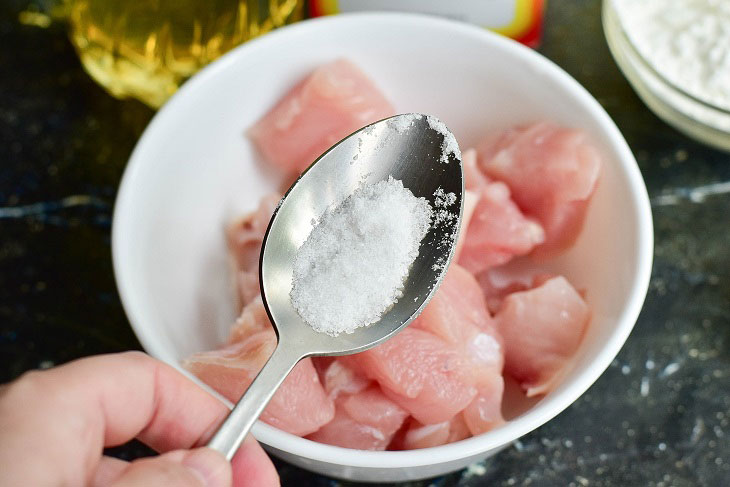 3. Pour in just a pinch of baking soda.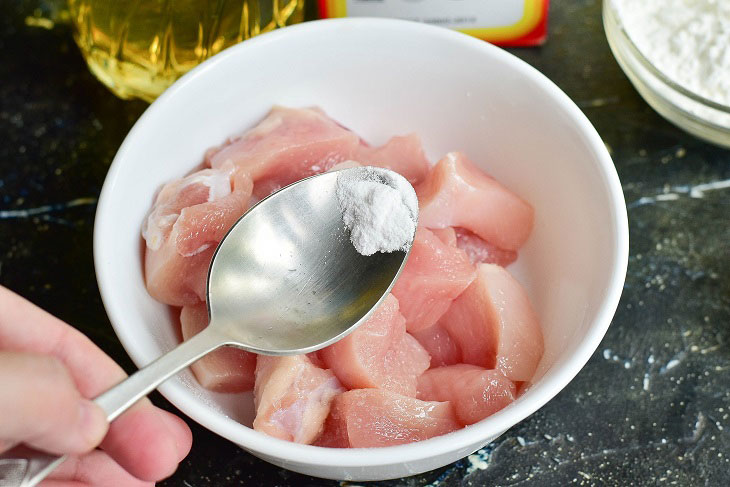 4. Now send the starch to the meat.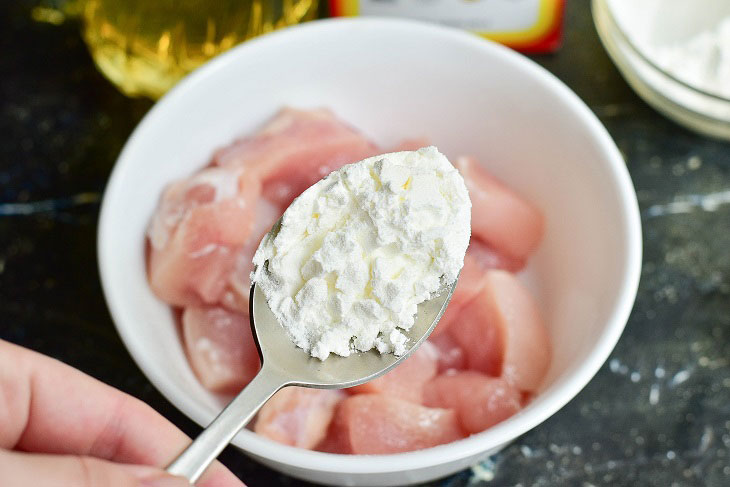 5. Add premium flour.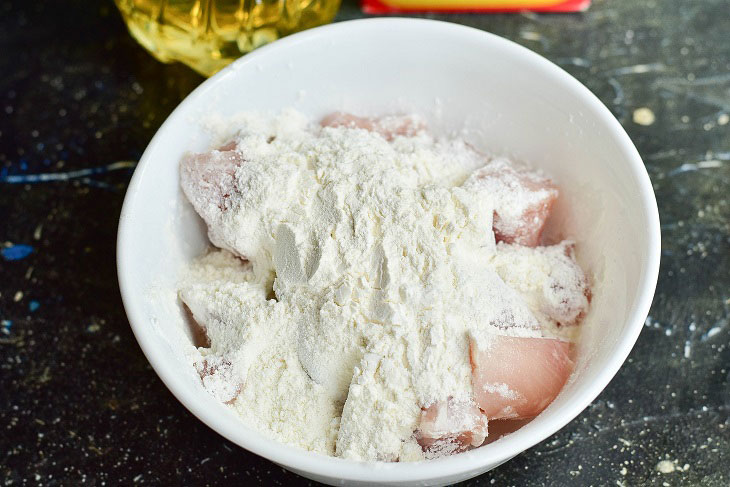 6. Mix everything very well. In a frying pan, be sure to preheat the vegetable oil. Lay out the pieces of meat.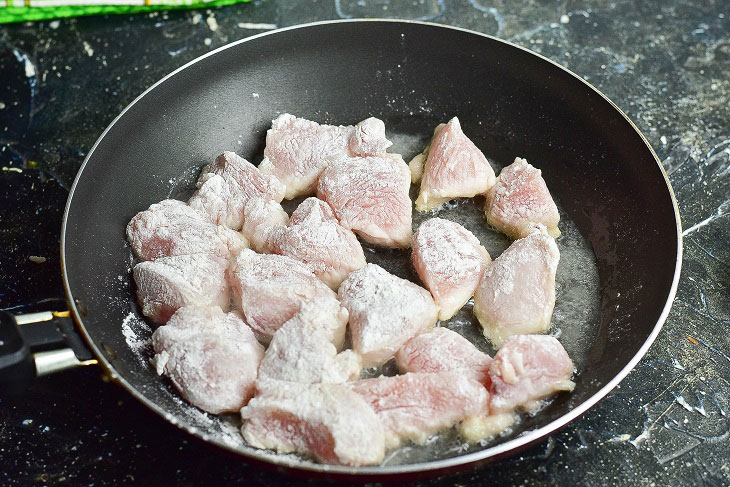 7. Roast them over medium heat. A beautiful and appetizing golden crust must necessarily form on all sides.
It is highly undesirable to cover the pan with a lid on top.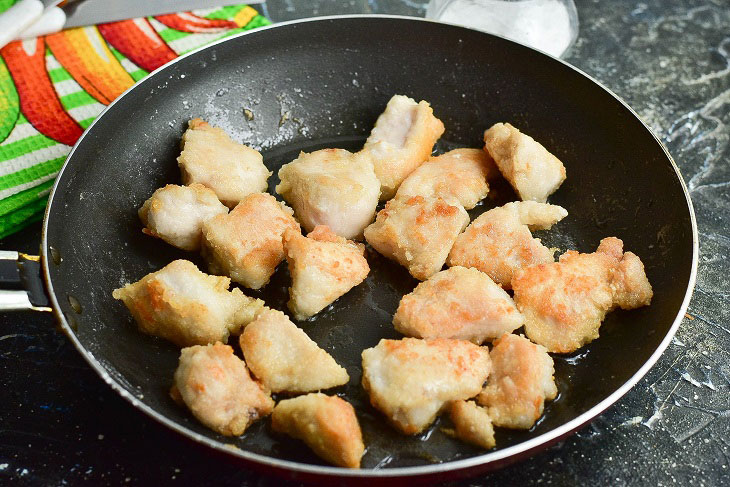 8. Put the finished fillet chop on a flat and light-colored dish. Serve it immediately to the table.
If you wish, then lay a sprig of fresh herbs on top. It can be dill, parsley or any other.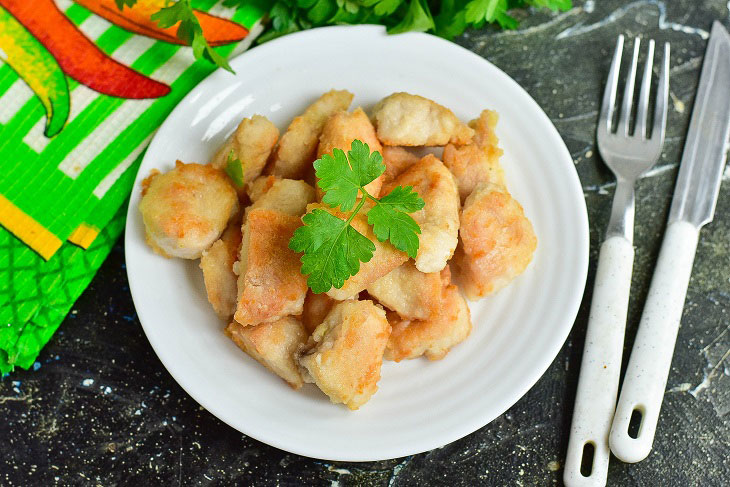 Bon appetit!