Chinese style chicken in sweet and sour sauce is perfect for your family lunch or dinner. Spicy chicken meat with a delicious sauce can be served with any side dish or fresh vegetable salad. The dish is tasty, nutritious and unusual.
If you like sweet and sour sauces, then this recipe will appeal to you. If you are tired of the usual fried chicken, then in combination with sweet and sour sauce, the meat becomes much tastier and acquires an unforgettable aroma. The sauce is prepared very simply at home, you will need affordable soy sauce, lemon juice, garlic, spices and vegetable oil.
Ingredients:
Chicken fillet – 350 g.
Sweet pepper – 100 g.
Garlic – 1-2 cloves.
Soy sauce – 70 g.
Lemon juice – 1.5 tbsp. l.
Sugar – 0.5 tsp.
Vegetable oil – 40 g.
Salt, black pepper – to taste.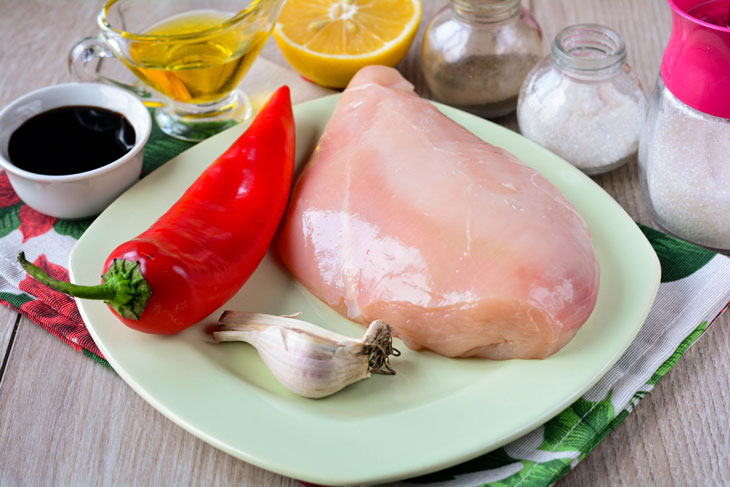 Cooking:
1. Wash the chicken fillet, dry the meat with napkins, then cut into strips of medium thickness.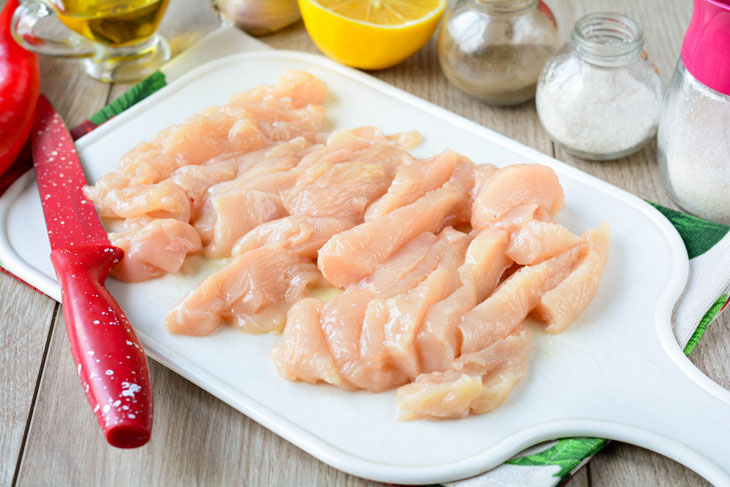 2. Peel the sweet pepper from seeds and also cut into strips.
If you like more spicy dishes, you can add chili peppers to taste.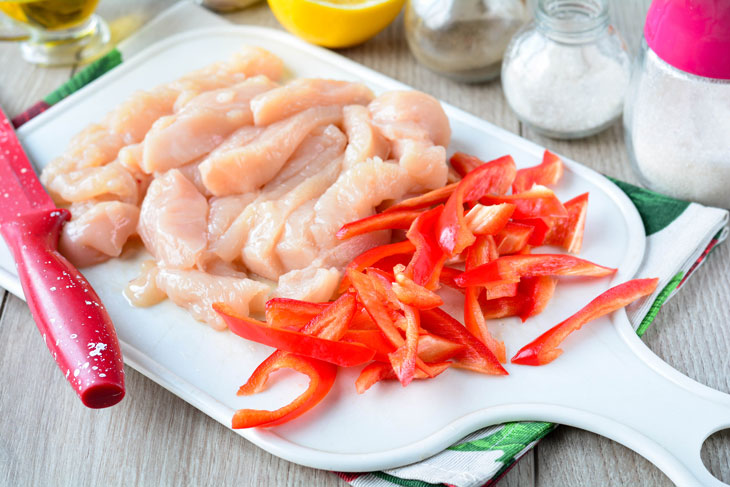 3. For the sauce, mix soy sauce with sugar and salt. Add salt to taste.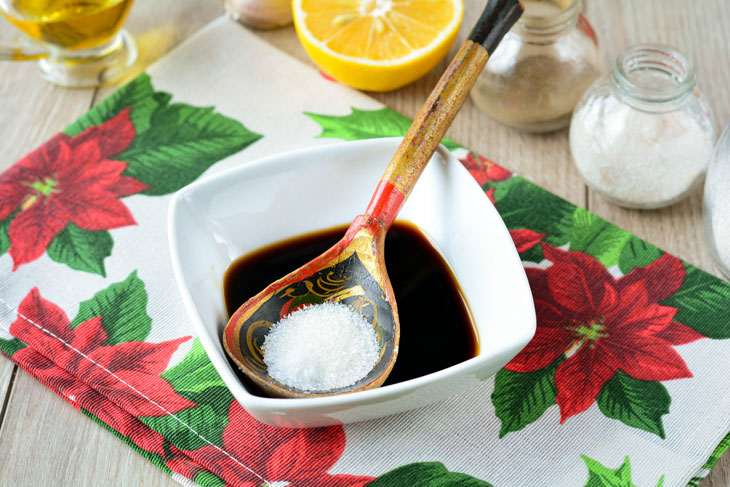 4. Squeeze one or two cloves of garlic through the garlic maker.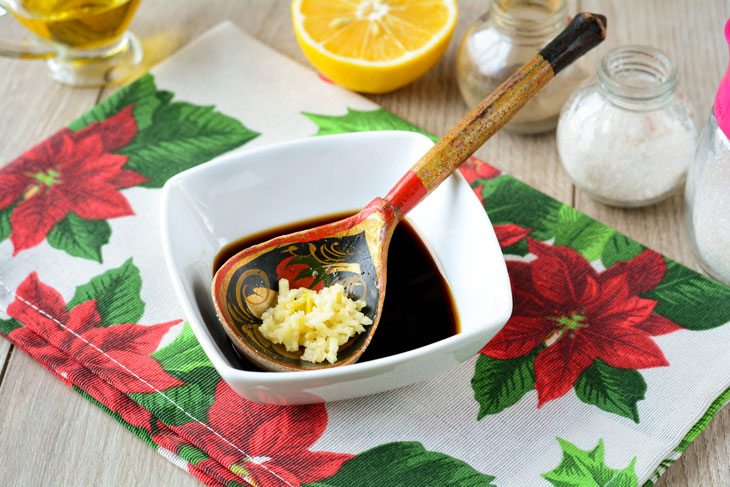 5. Pour in lemon juice and odorless vegetable oil, mix, add black pepper to taste and sweet and sour chicken sauce is ready.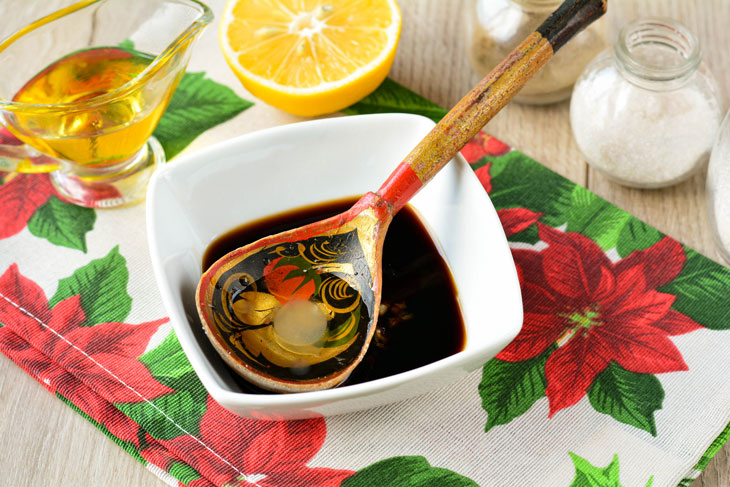 6. Marinate the chicken in the sauce and refrigerate for at least 30 minutes, preferably an hour.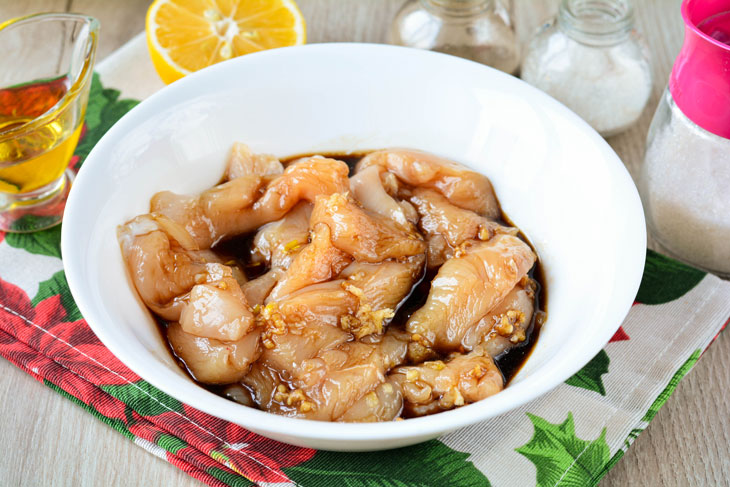 7. Heat the pan over medium heat and put the chicken along with the sauce, start frying.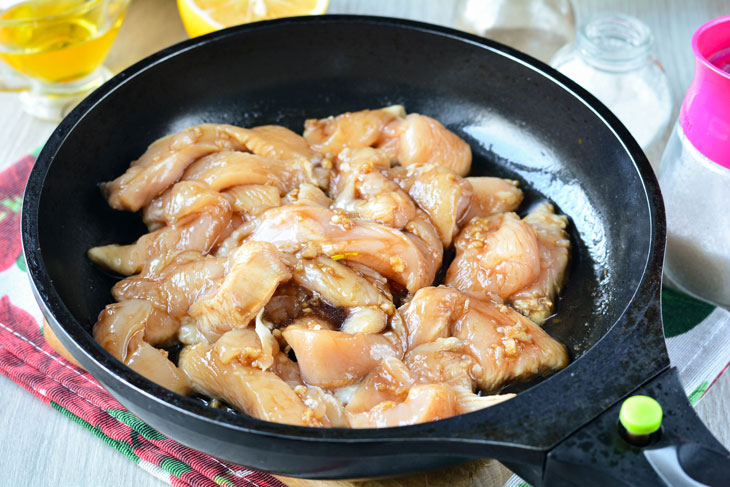 8. After 3-4 minutes, mix the meat so that it is fried on all sides. The sauce will slowly evaporate.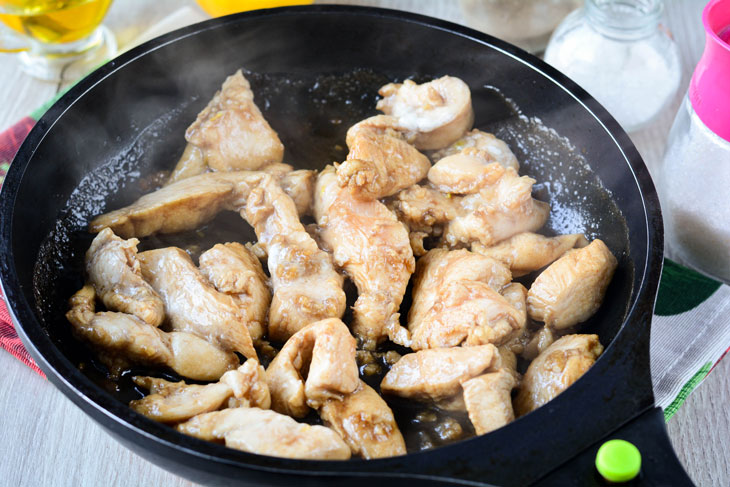 9. Add sweet pepper and fry with meat for another 5 minutes, stirring occasionally. The chicken turns out soft and fragrant, the sauce gives it a unique taste.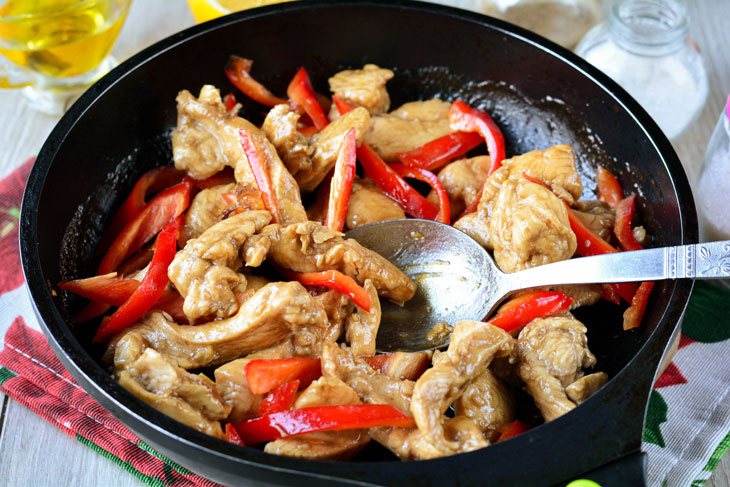 You can serve chicken in sweet and sour sauce immediately after cooking.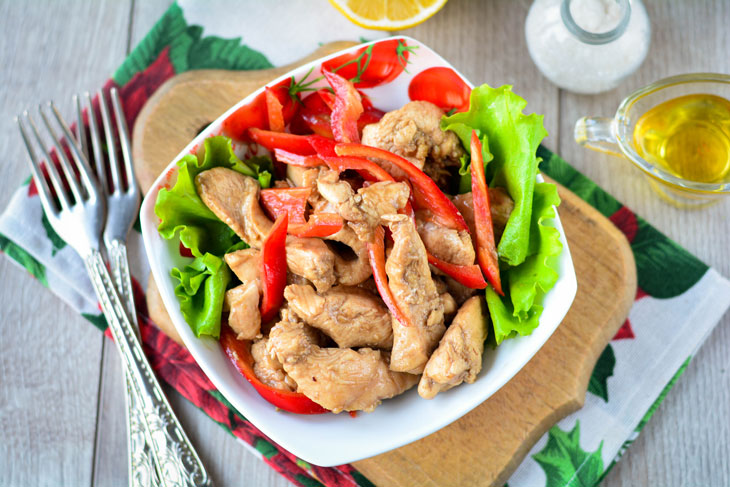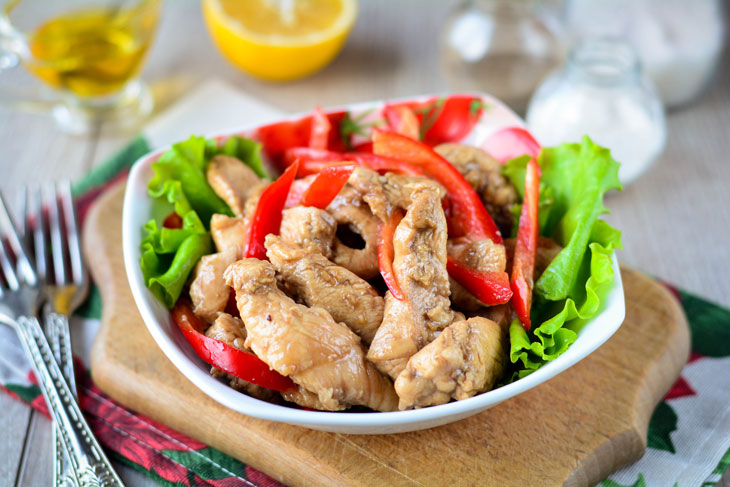 Enjoy your meal!