Chicken fillet in cheese breading is one of the variations of traditional chops. Breading can be done using semolina, bran, wheat flour or breadcrumbs. There can be nuances with breadcrumbs – after all, if this product goes rancid, it will give the appropriate flavor to ready-made chops. Therefore, it is better to use crackers of a proven brand or cook them yourself.
Ingredients:
Chicken fillet – 280 g.
Chicken egg – 1 pc.
Wheat flour – 40 g.
Breadcrumbs – 45 g.
Salt – 1/3 tsp
Hard cheese – 70 g.
Oil for frying – 30 ml.
Spices – 3 pinches.
How to cook:
1. Use chilled or defrosted boneless fillets, wash and pat dry. Cut it into slices with a sharp knife.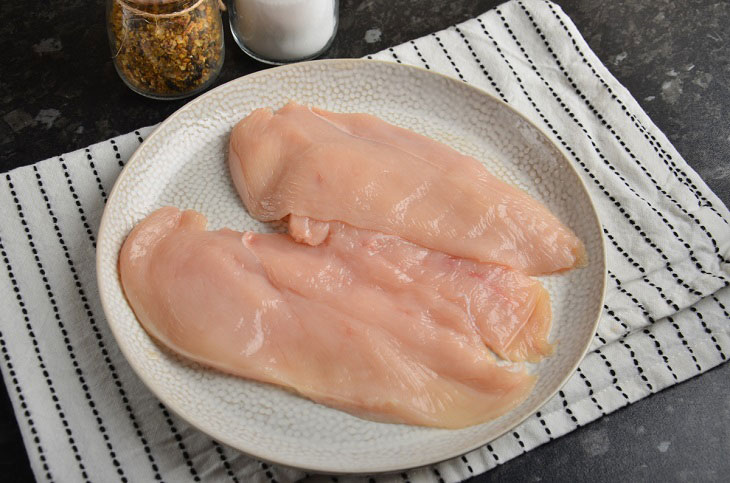 2. Salt each piece of fillet and sprinkle with spices.
If desired, you can cover the meat with a film and let it marinate for an hour and a half.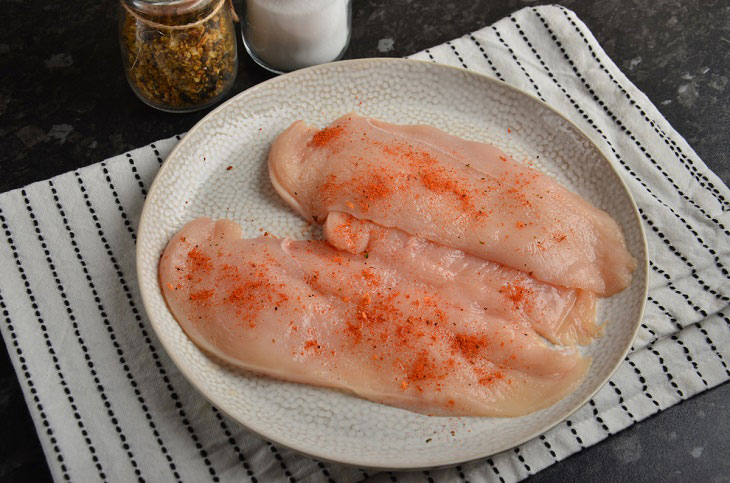 3. Make a breading – pour grated hard cheese into a saucer with breadcrumbs.
The type of cheese does not really matter – you can take the product more salty or more insipid, with additives in the form of nuts, herbs, spices.
Mix crackers with cheese.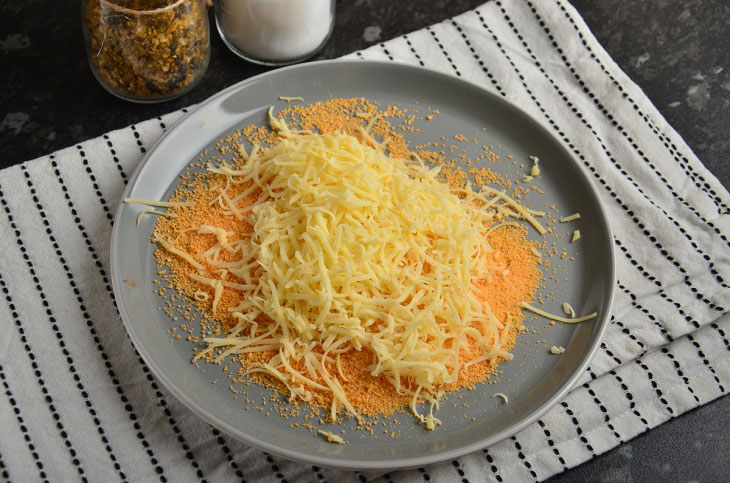 4. Pour the sifted wheat flour into a saucer. Roll on both sides of a piece of chicken fillet.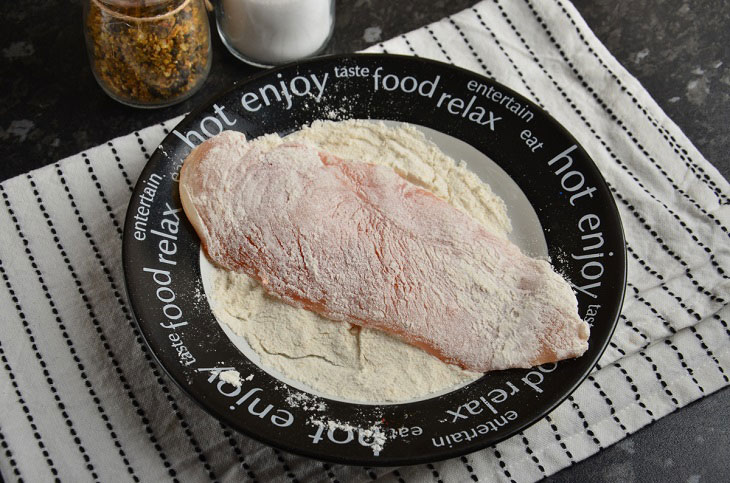 5. In a deep bowl, beat the chicken egg with a pinch of salt. Roll the chicken fillet on all sides.
6. Carefully transfer the workpiece to a bowl with cheese breading and roll the fillet on all sides.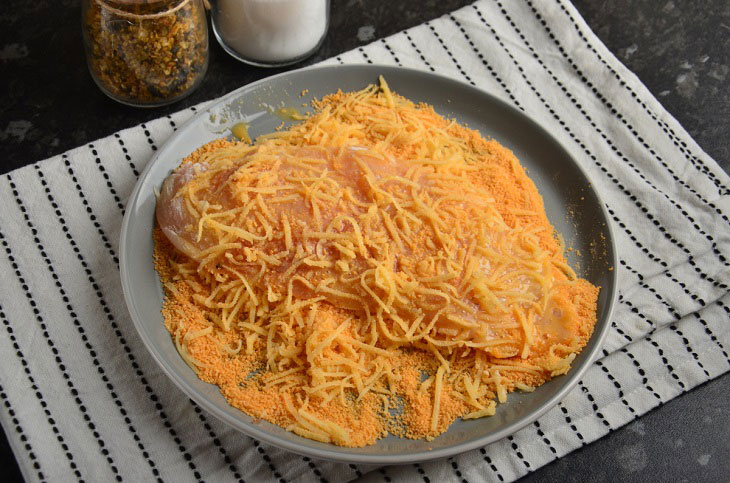 7. Heat refined oil in a pan. Transfer the breaded fillet to the oil and fry on one side over low heat, 3-4 minutes.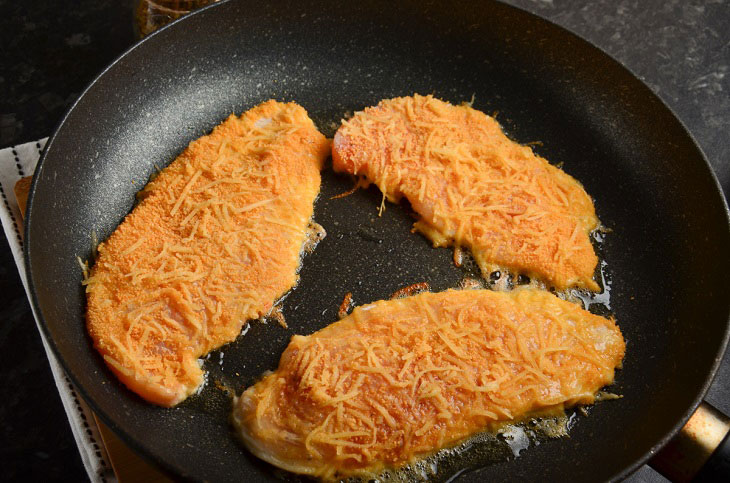 8. On the other hand, fry the chicken fillet for another 3-4 minutes.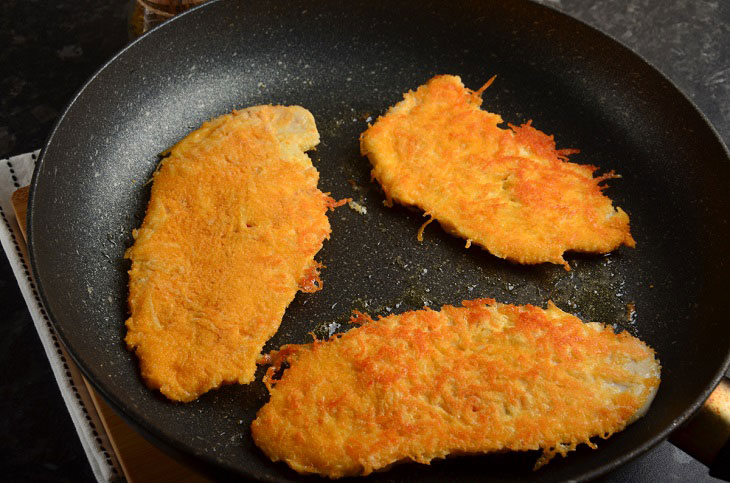 It is better to serve a ready-made fragrant dish immediately, while the shell is crispy and appetizing. You can serve greens and sauces with the fillet.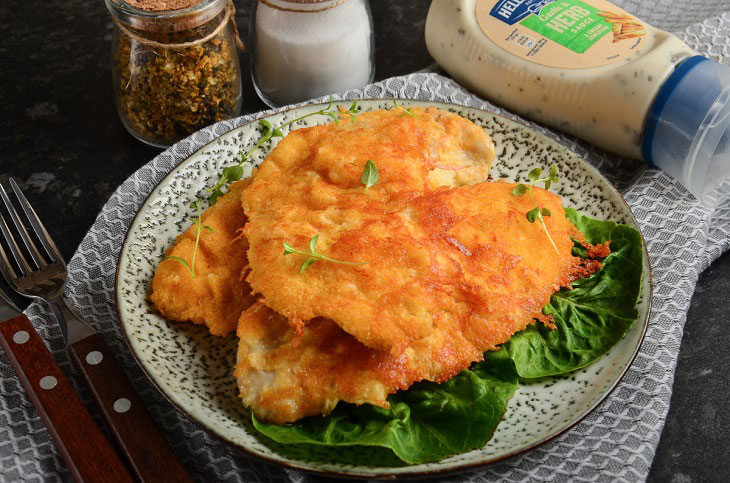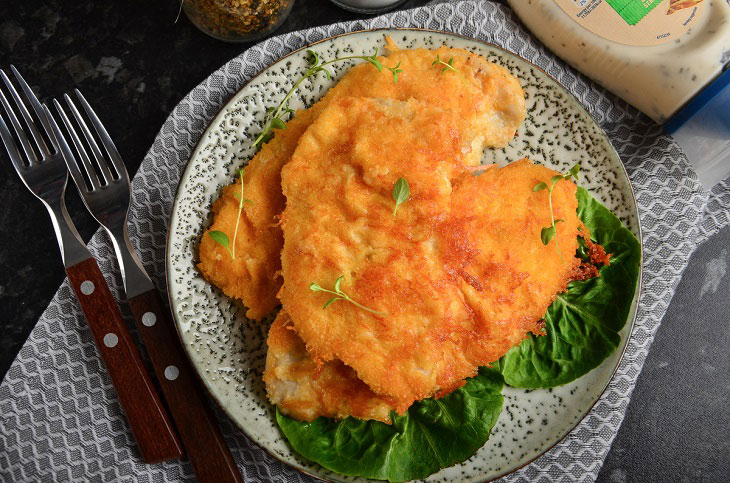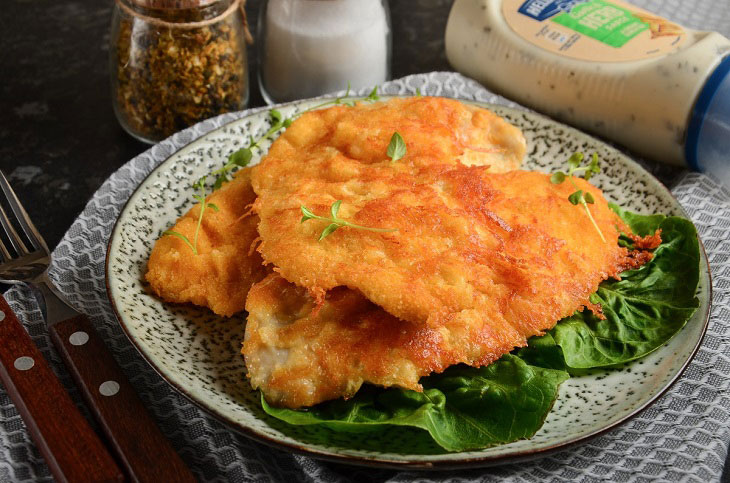 Enjoy your meal!