Chicken in dill sauce is an excellent meat dish that can be prepared even for a holiday. Believe me, everyone will definitely like it, as it turns out not only satisfying, but also original, juicy, soft and very tasty. You can serve such yummy to the table with any salads, side dishes and sauces.
When choosing products, it is better to use chicken fillet, but any other parts of it will do. If the meat is on the bones, then it is advisable to cut them off, the same moment applies to the skins. You can fry the fillet in a cauldron or in the most ordinary pan with a Teflon coating. It is better to take fresh dill, however, dried dill is also suitable, only it should be added carefully so as not to overdo it with the amount. Instead of mayonnaise and sour cream, cream is appropriate.
Ingredients:
Chicken fillet – 300-400 g.
Salt – to taste.
Black pepper – a couple of pinches.
Black pepper – 1 tbsp. l.
Vegetable oil – approximately 50 ml.
Vegetable oil – approximately 50 ml.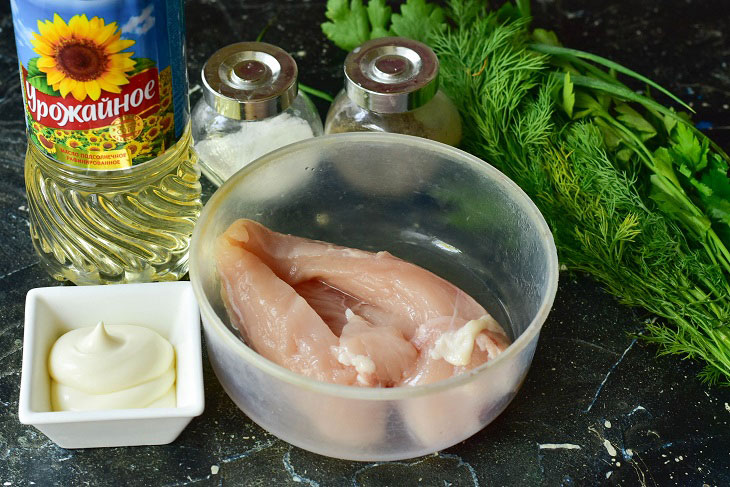 How to cook:
1. Rinse the chicken meat very well under running water. Cut it into not small, but not large pieces.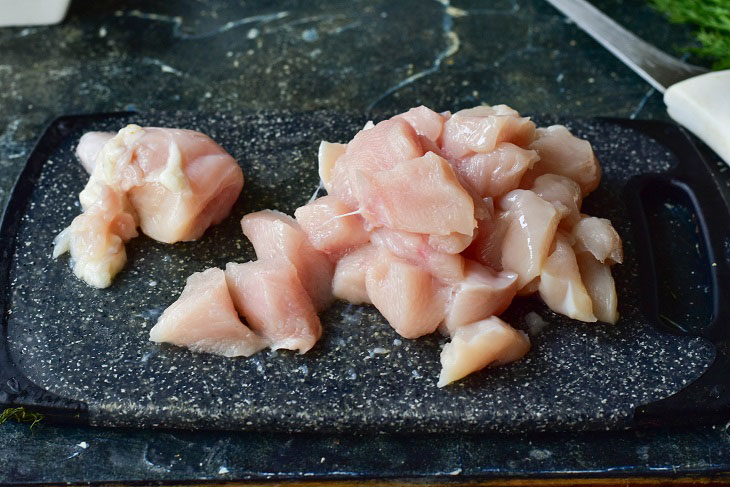 2. Pour oil into a frying pan (lard is also suitable), put chicken pieces.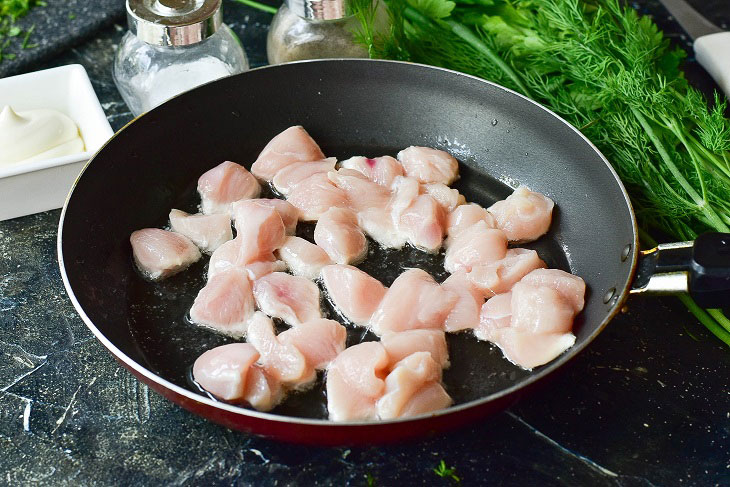 3. Add salt.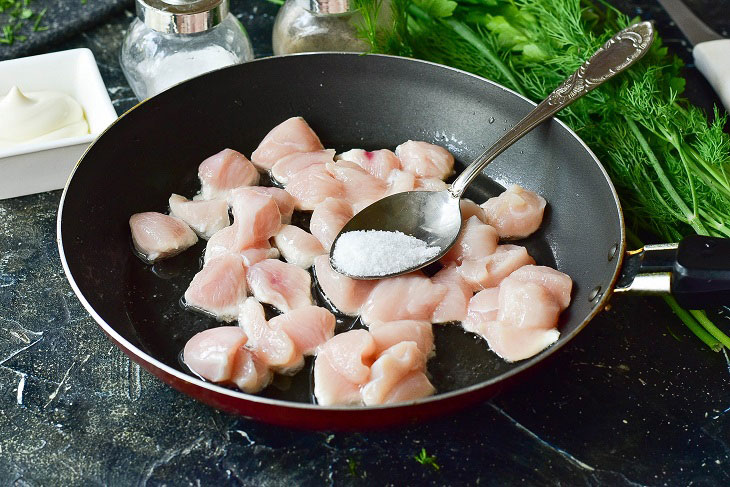 4. Then add ground pepper.
If you like some special spices and meat additives, then feel free to use them. Since the list of spices is quite large, we will not list them.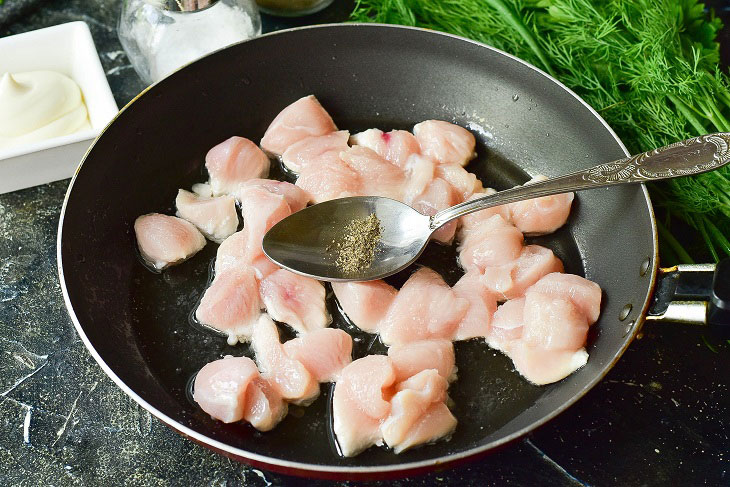 5. Now fry the meat until almost cooked through. This process usually takes 15-20 minutes.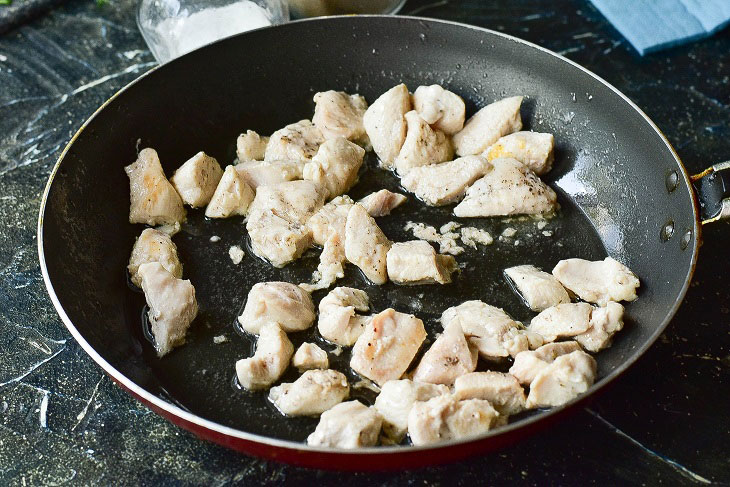 6. Put mayonnaise or sour cream if you chose it. Well, or, as an option, pour in the cream.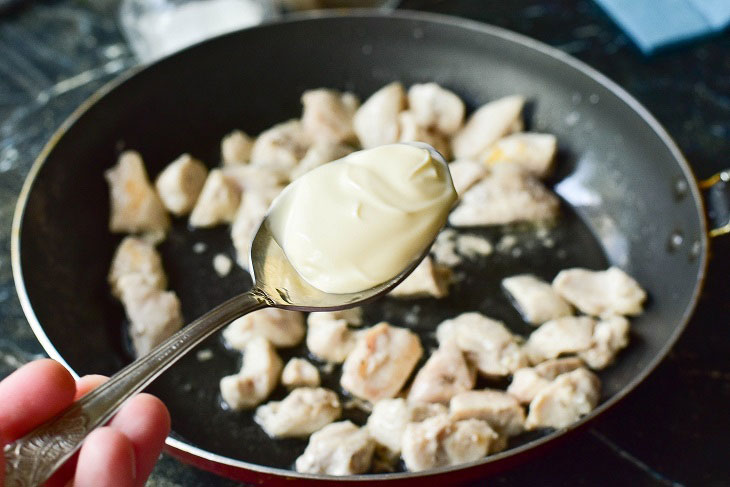 7. Rinse the dill with clean water, chop it finely and send it to the pan with the meat. Pour in just a little water, it is needed so that the mayonnaise dissolves a little.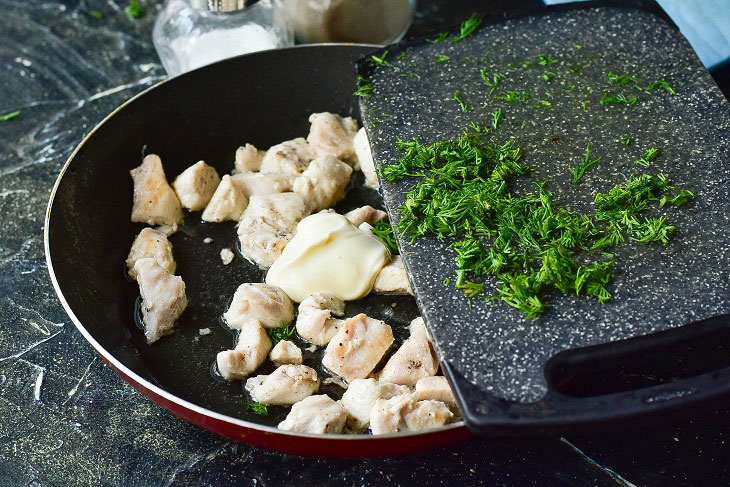 8. Stir and simmer the meat for 7-10 minutes, make the fire weak.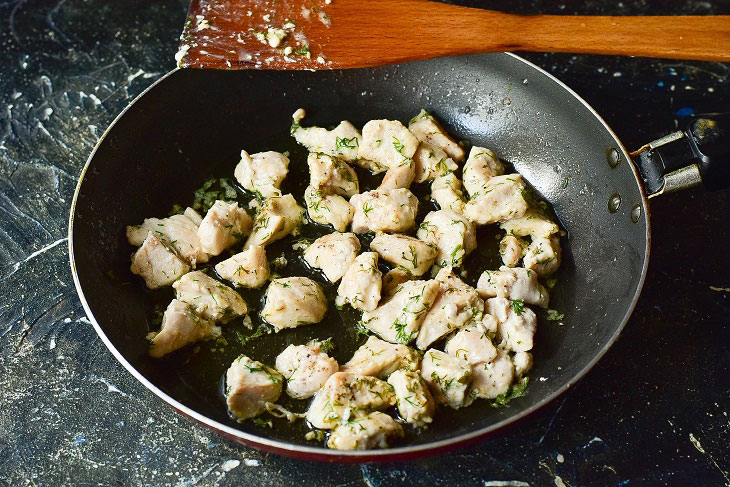 9. Now put the chicken in dill sauce in a beautiful dish, serve it immediately to the table. It is in the hot form that it is most appetizing, fragrant and tasty. If you wish, then you can serve the meat with the side dish that you like.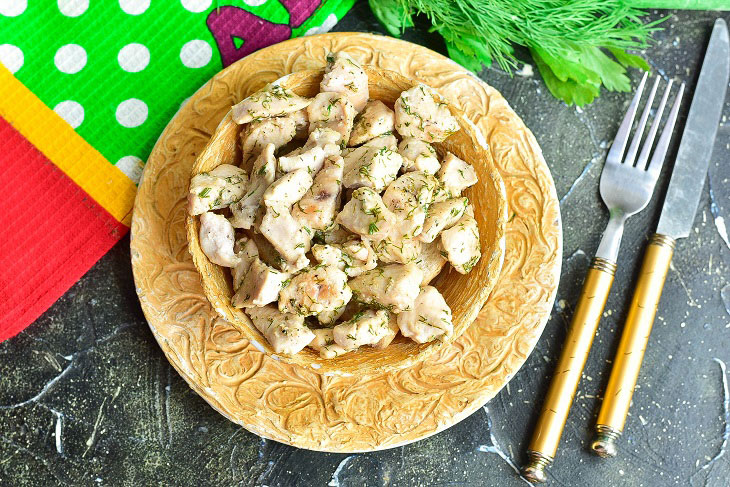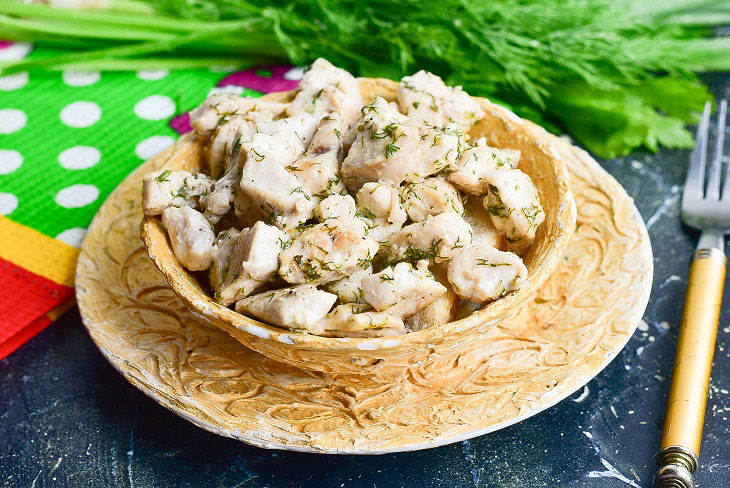 Bon appetit!