Traditional Jewish dumplings – kreplach are prepared on the Day of Atonement, on Purim and on Hanukkah. As in all ceremonial dishes with a history, each ingredient of the products carries a special meaning and significance. The meat in dumplings symbolizes emotions, and the dough symbolizes knowledge. Kreplach is formed in the form of a triangle in honor of Abraham, Isaac, Jacob – the founders of the Jewish people.
The dish is quite economical, having one quarter of a chicken and some dough products in stock, you can feed 5-6 people. At the beginning, strong chicken broth is cooked. Boiled chicken is minced. Fried onions, salt and pepper are added to the minced meat. The dough is kneaded on the yolks and rolled out thinly. Kreplach dumplings are boiled in broth and served with it.
Ingredients:
Chicken quarter – 1 pc.
Eggs – 2 pcs.
Onion – 220 g.
Vegetable oil – 20 ml.
Flour – 250 g.
Water – 110 ml.
Salt in the dough – 2 g.
Carrots – 60 g.
Salt, pepper, herbs –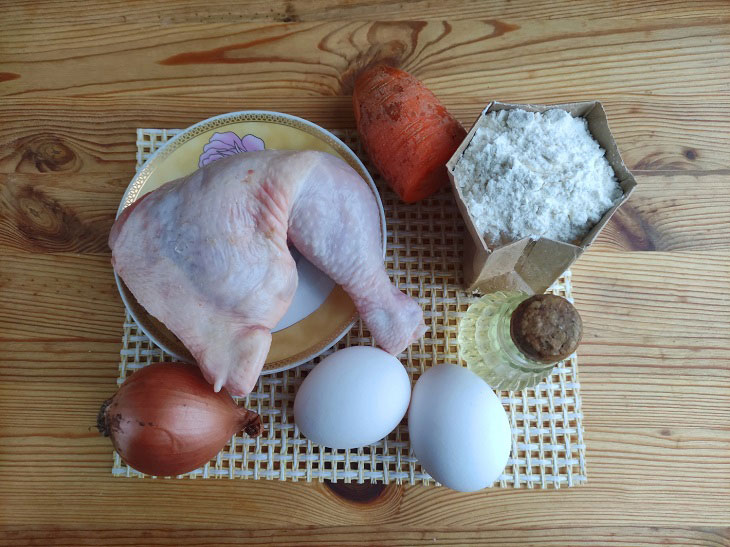 How to cook:
1. Place the chicken quarter in a bowl. Add the onion in the husk and a piece of carrot, pour water. Cook until the meat is soft for 45 minutes. Strain the broth and season with salt and pepper to taste.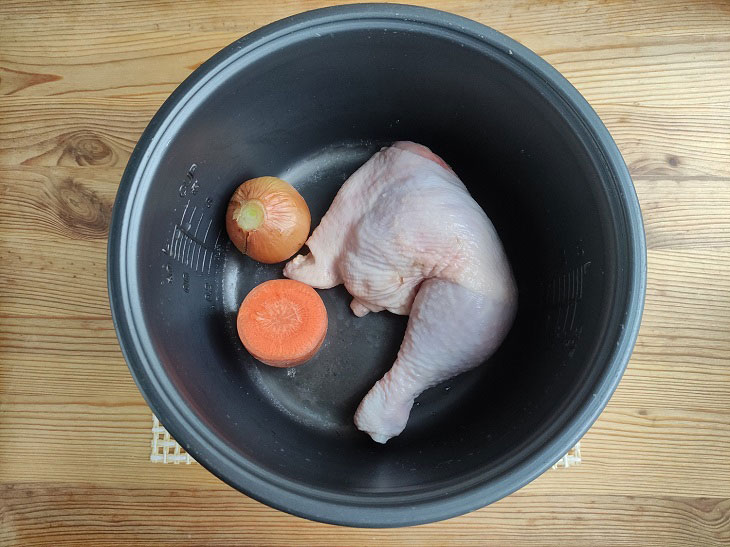 2. Prepare dough. Whisk the yolks with salt and water.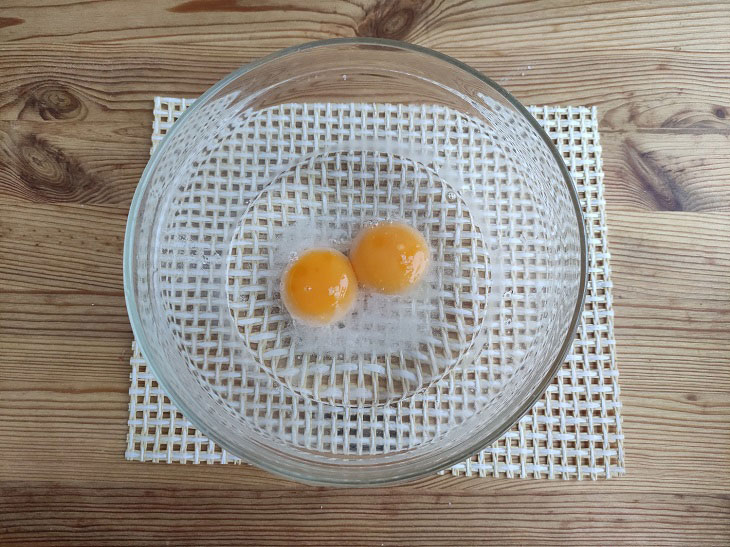 3. Add sifted flour and knead elastic dough. It should be thoroughly kneaded for about 10 minutes.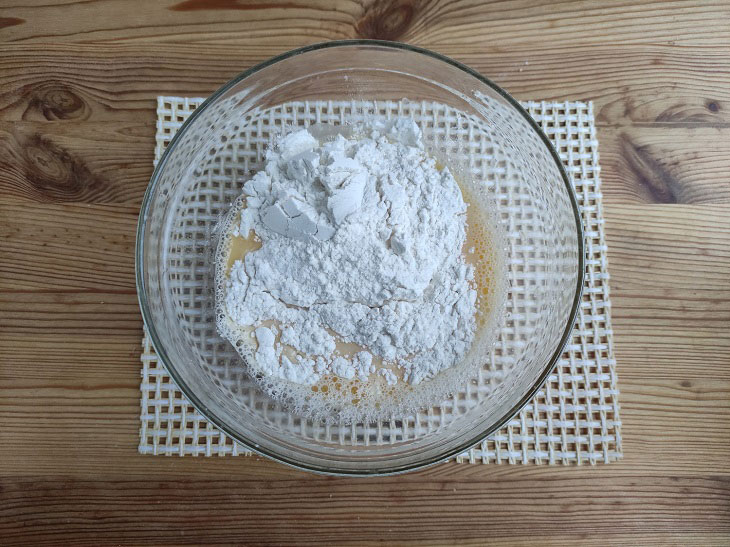 4. Chop the onion, fry it in a pan.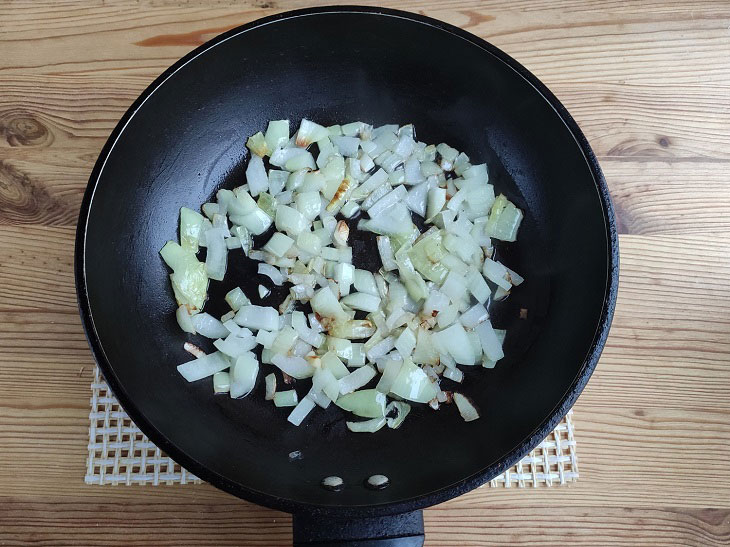 5. Remove the bones from the chicken quarter. Chop the chicken meat into small pieces.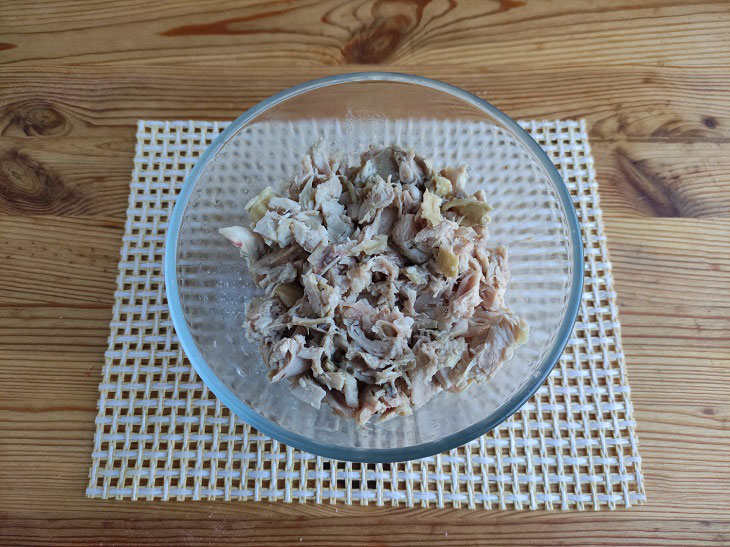 6. Mix the onion with the chicken. Add salt, pepper and egg whites. Mix the mass. The filling is ready.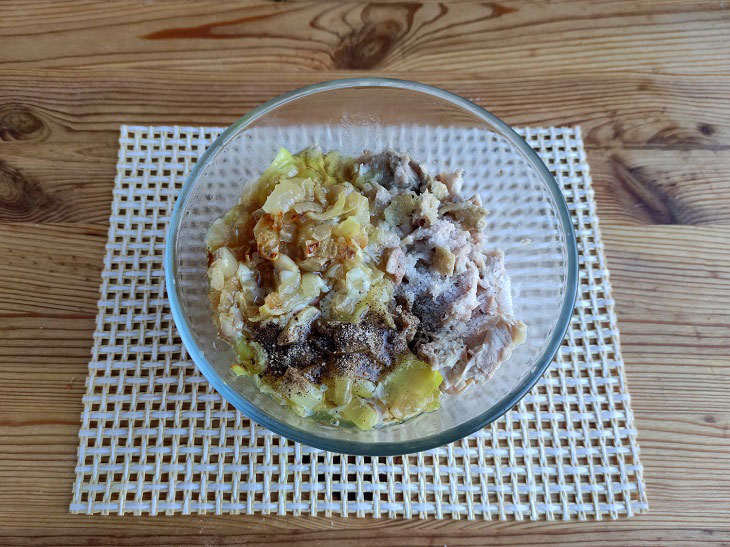 7. Dust the rolling board with flour. Roll out the dough thinly.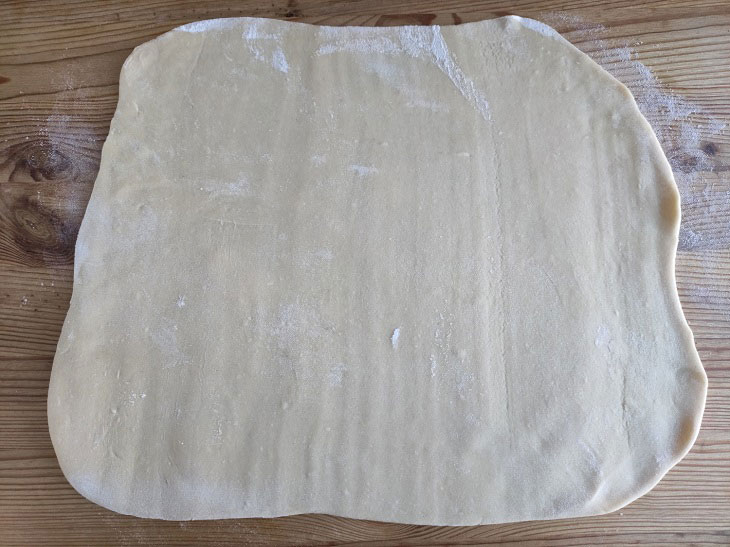 8. Cut the dough with a knife into squares with a side size of 5 – 6 cm. Place the filling on each square.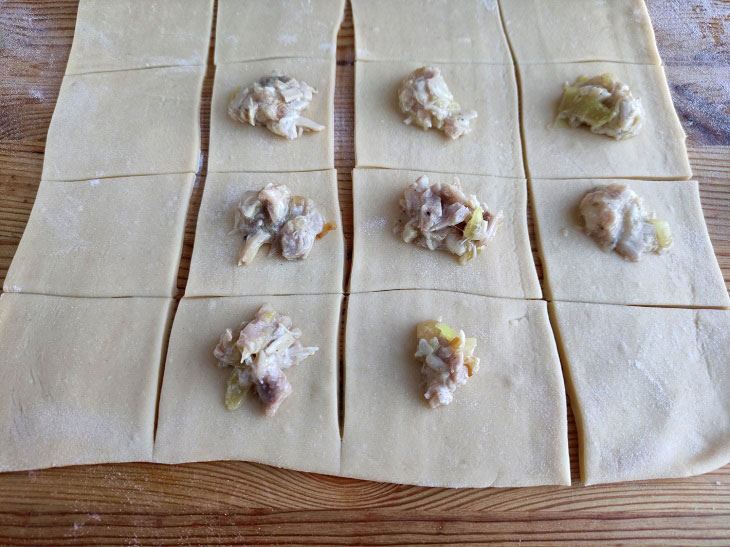 9. Make triangular dumplings.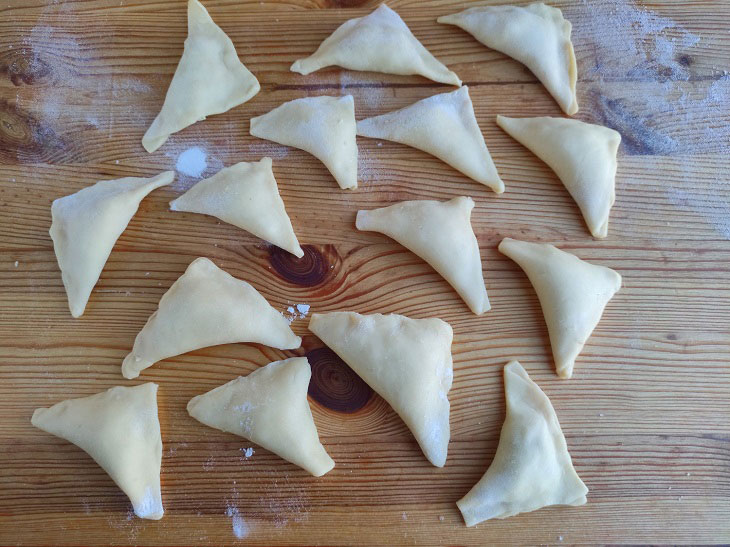 10. Boil the broth. Put the dumplings into the boiling broth. Keplachs will float up – take them out of the pan with a slotted spoon into a plate.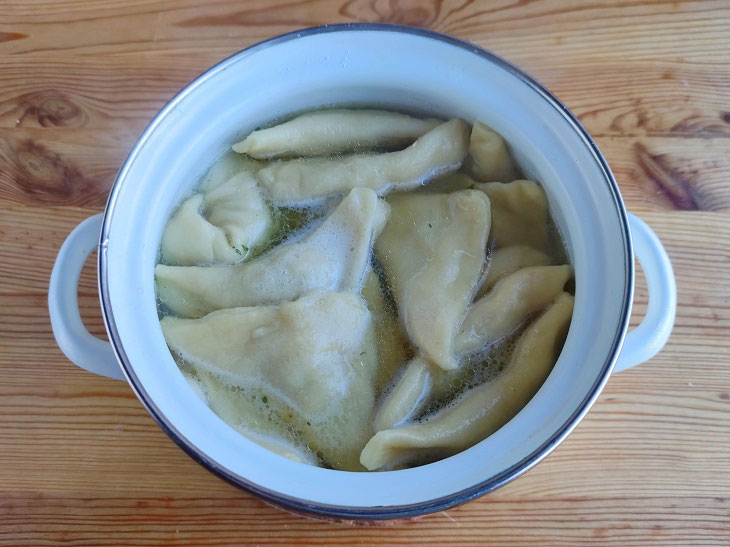 11. Pour a little broth and garnish with herbs. Sour cream can be served with dumplings.
An unusual hearty dish to diversify your daily diet and is suitable for serving at a small family celebration or for dinner.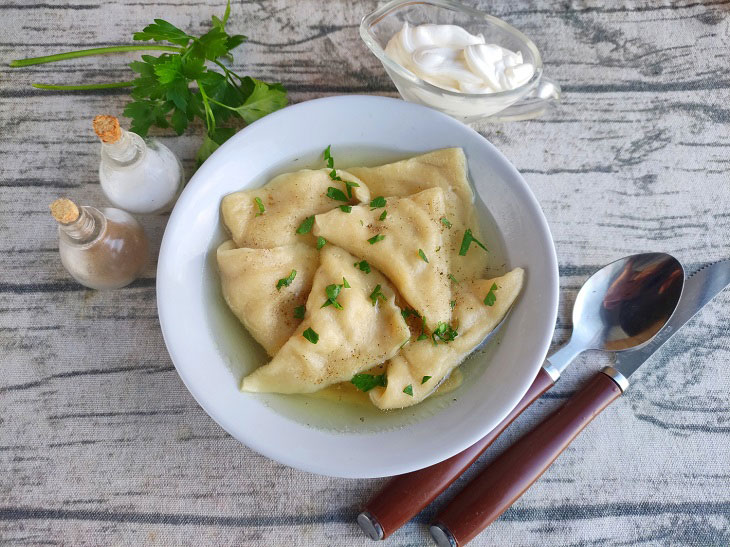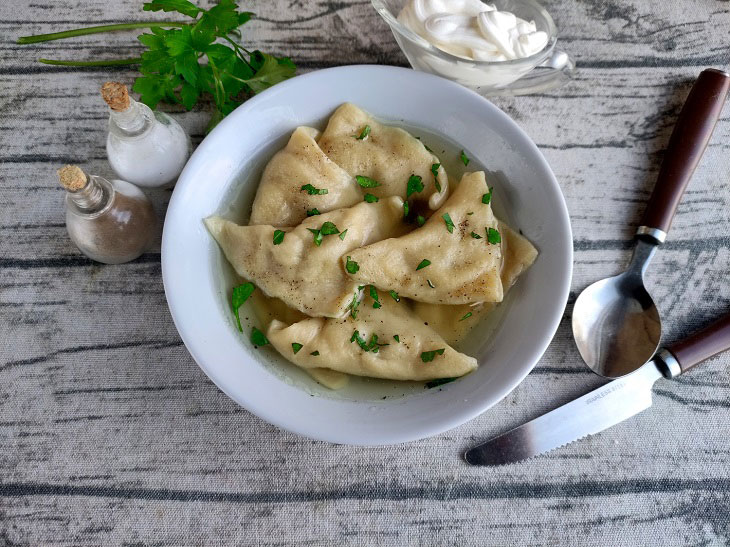 Bon appetit!