Prepare a festive chicken dish for the arrival of guests. We offer an original dish in the form of baked dough bags with chicken filling inside. Chicken filling can be supplemented with mushrooms, cheese, mashed potatoes. The dough for the bags is prepared simply, based on sour cream or kefir.
Ingredients:
Chicken legs – 5 pcs.
Mushrooms – 100 g.
Onions – to taste.
Vegetable oil – 50 ml.
Spices – to taste.
Salt – to taste.
Sugar – 1 tsp
Cheese – 50 g.
Sour cream – 100 ml.
Chicken egg — 1+1 pc.
Wheat flour – 200 g.
Vegetable oil (for dough) – 2 tbsp. l.
Baking powder – 1.5 tsp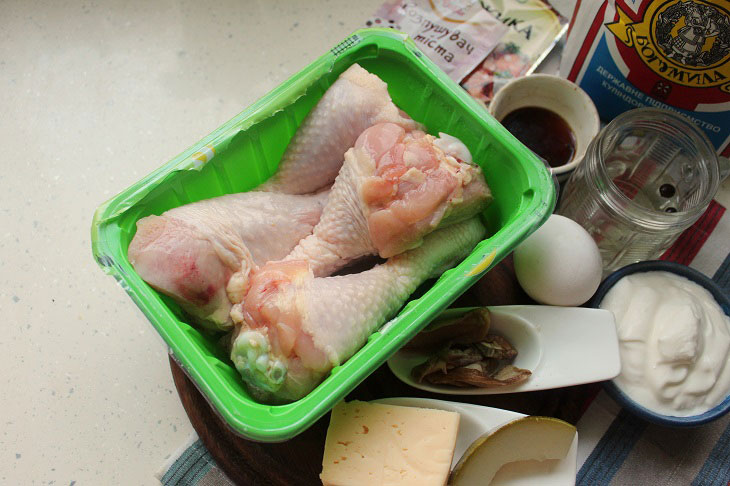 Preparation time: 1 hour. Cooking time: 30-40 minutes. Servings Per Container: 2-3.
How to cook:
1. Prepare chicken legs, wash them and make deep cuts.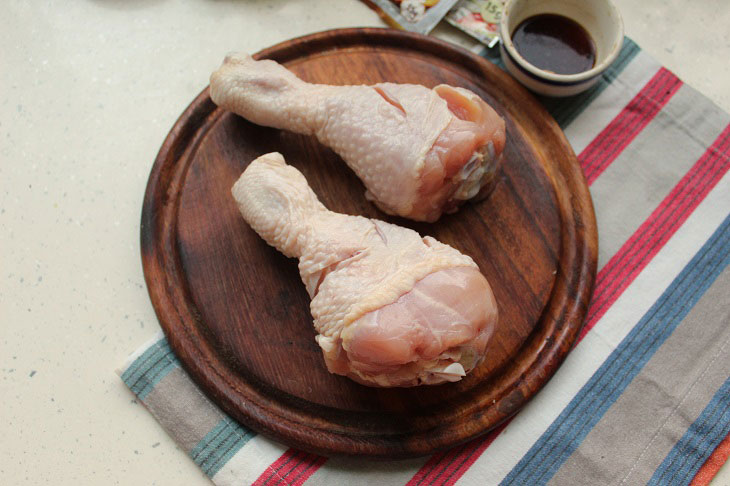 2. Chicken legs should be lightly marinated. Place the legs in a bowl and pour over the soy sauce or sprinkle with salt. Brush the legs with chopped garlic and sprinkle with your favorite spices. It can be sweet ground paprika, dry herbs. Cover the meat with cling film and refrigerate for 20 minutes.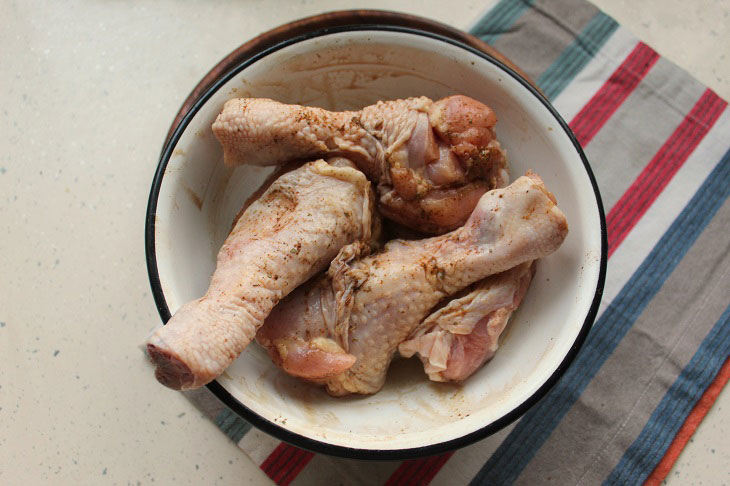 3. Transfer the pickled legs to a baking sheet and bake in a preheated oven until cooked at a temperature of 180 degrees.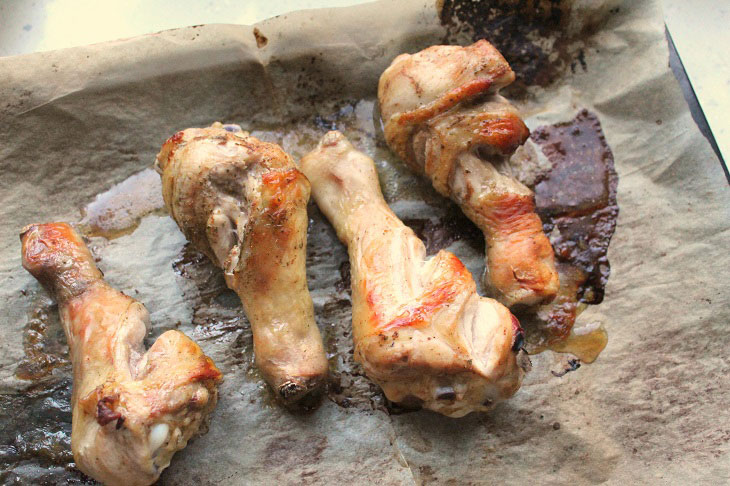 4. Prepare the dough for the pouches. Send one chicken egg and sour cream to a bowl.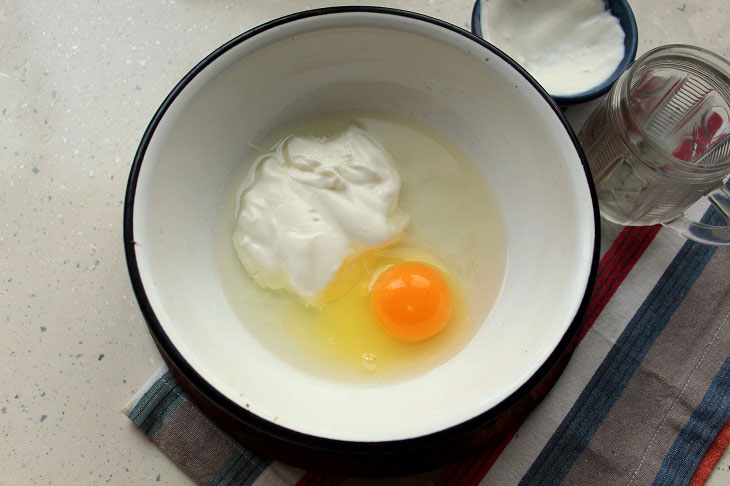 5. Add wheat flour, salt with sugar and baking powder to the sour cream mixture.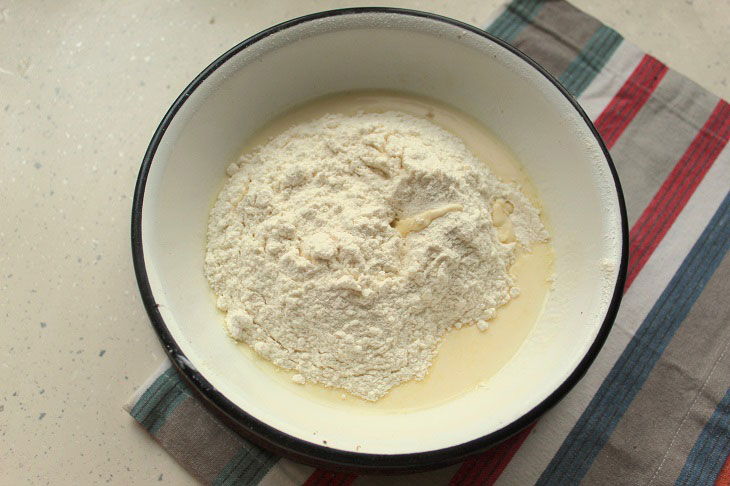 6. Knead the dough and add a few tablespoons of vegetable oil. Cover the dough with a towel.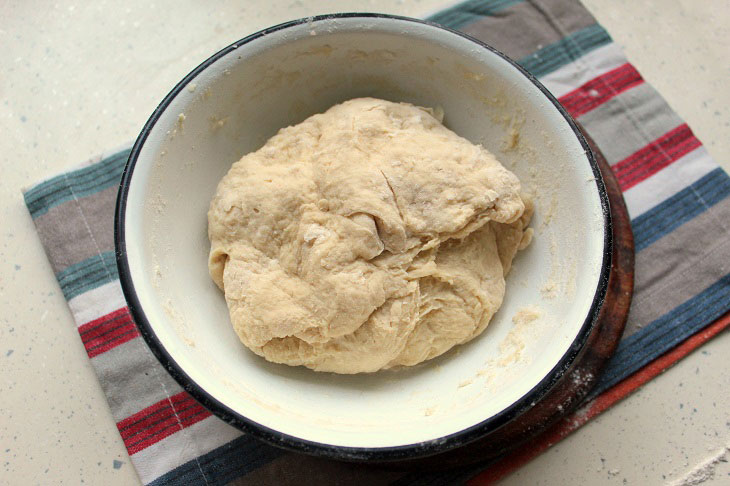 7. Separate the cooled chicken legs from the bones, chop the flesh. Pour the meat into a bowl.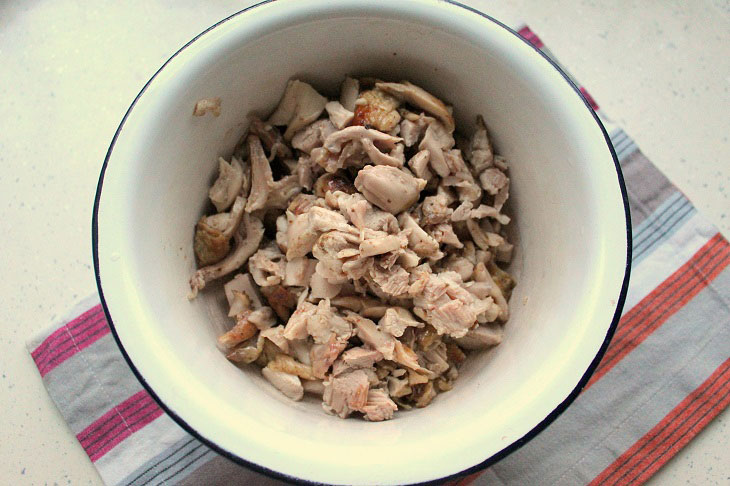 8. Pre-fry finely chopped mushrooms with onions. Add grated cheese and mushrooms to meat.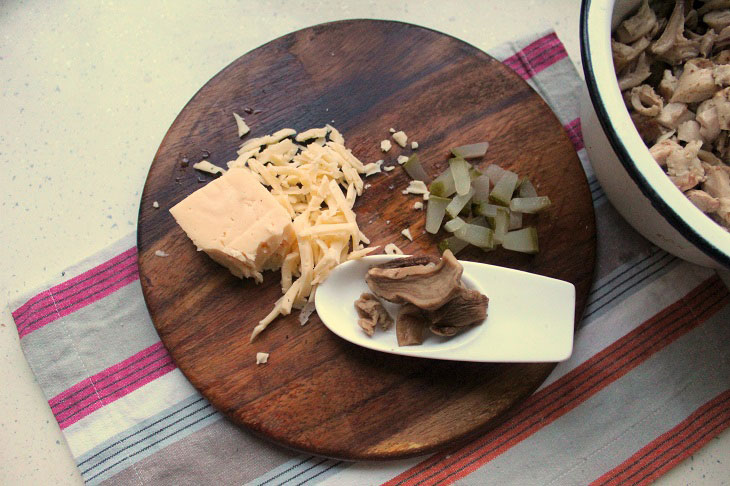 9. Add a few tablespoons of mayonnaise or sour cream for juiciness, salt and black pepper to the filling.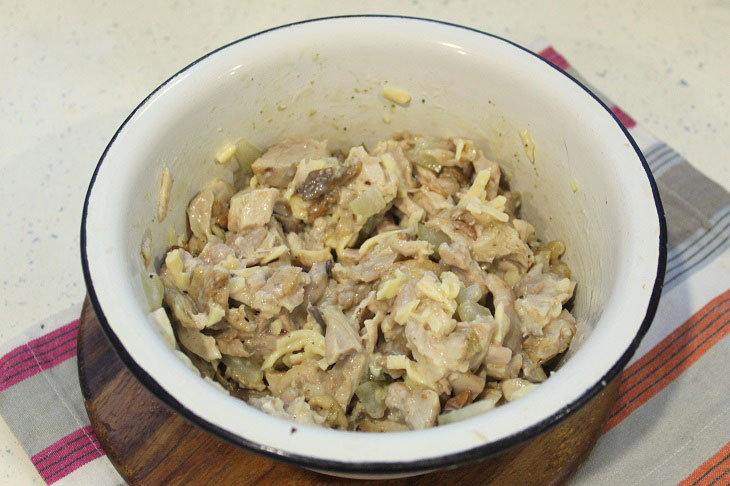 10. Divide the dough by how many legs you have.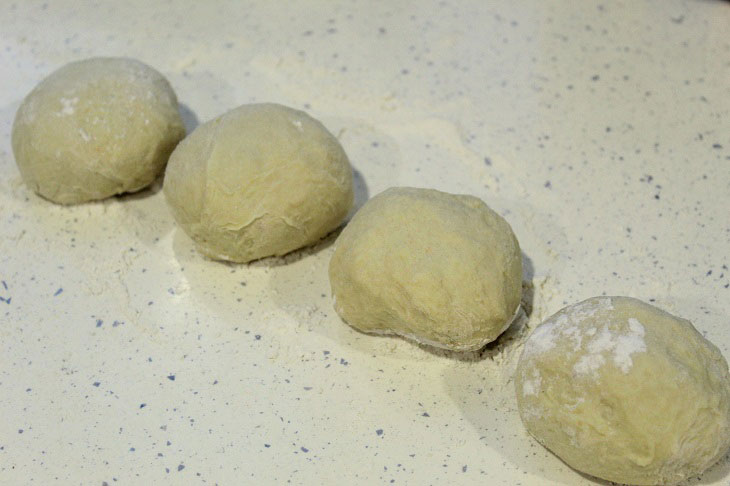 11. Flatten the cake with a rolling pin and hand, put a little stuffing in the middle.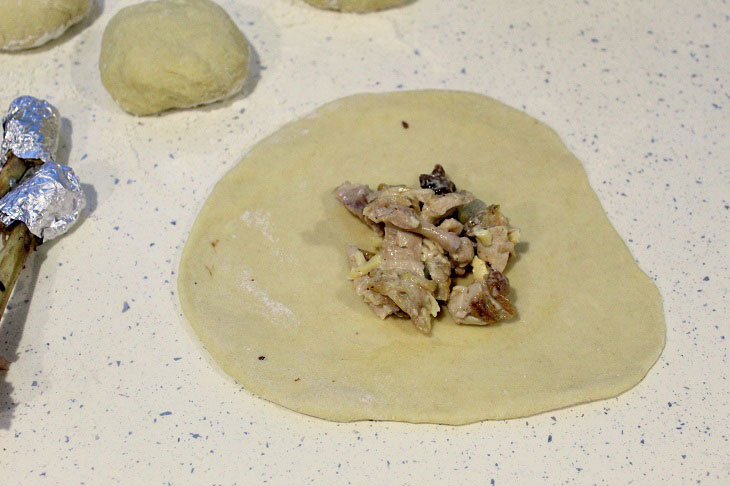 12. Set the bone in the middle of the stuffed tortilla and carefully gather the dough to the top. Fasten the dough on the bone, and wrap the tip with foil on top.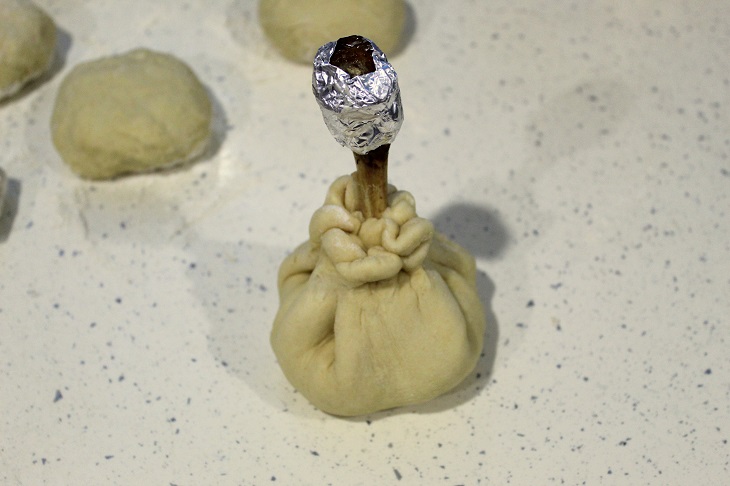 13. Lubricate all the bags with a beaten egg and bake in a preheated oven at 180 degrees for 20-30 minutes.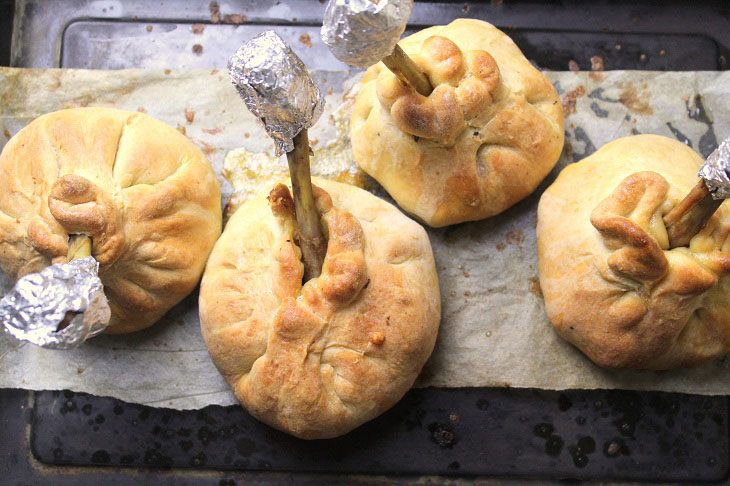 Serve chicken pouches warm on a large platter or in portions.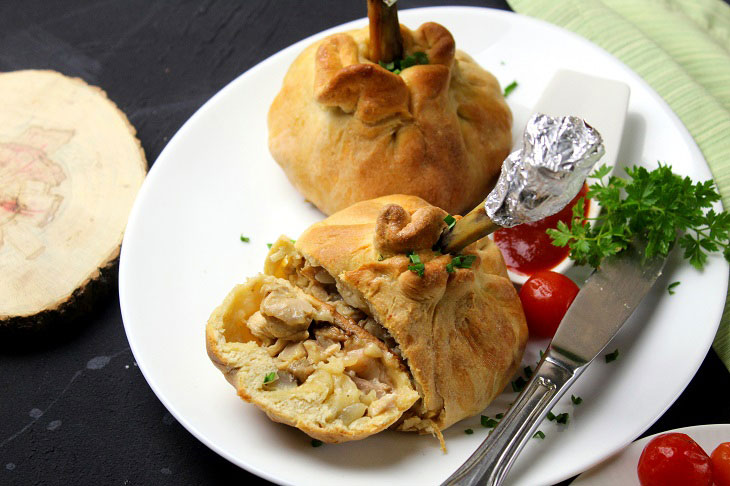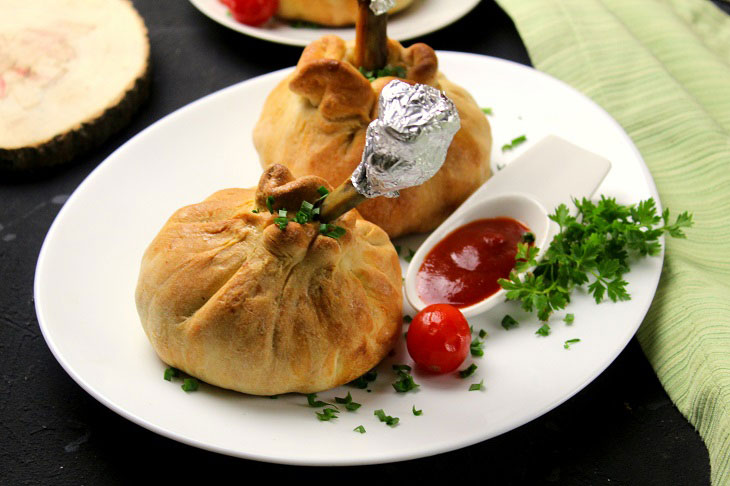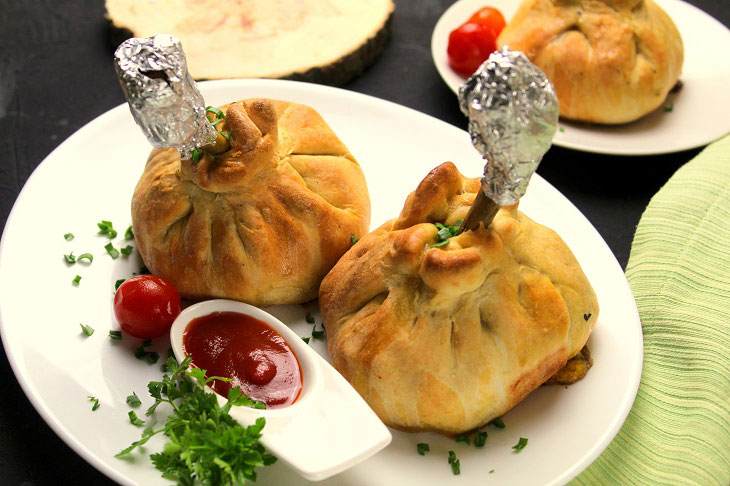 Enjoy your meal!