Chicken in wine in French turns out to be very appetizing in appearance and tasty. For its preparation, you can use any of its parts, in this recipe the choice was made on chicken drumsticks, but thighs are also suitable. The number of servings is designed for 2-3 people, so if there are a lot of people at the festive feast, you need to increase the proportions.
Serve ready-made chicken in wine at the table hot, it is best combined with vegetable salads and side dishes. When choosing products in the store, it is better to take everything of high quality, especially for hard cheese.
Ingredients:
Chicken drumsticks – 3 pcs.
Garlic – 1 clove.
Tomato – 1 pc.
Onion – 1 pc.
Champignons or any forest mushrooms – 1-2 pcs.
Hard cheese – 30 g.
Wine – 40 ml.
Vegetable oil – 40 ml.
Salt – to taste.
Ground pepper – to taste.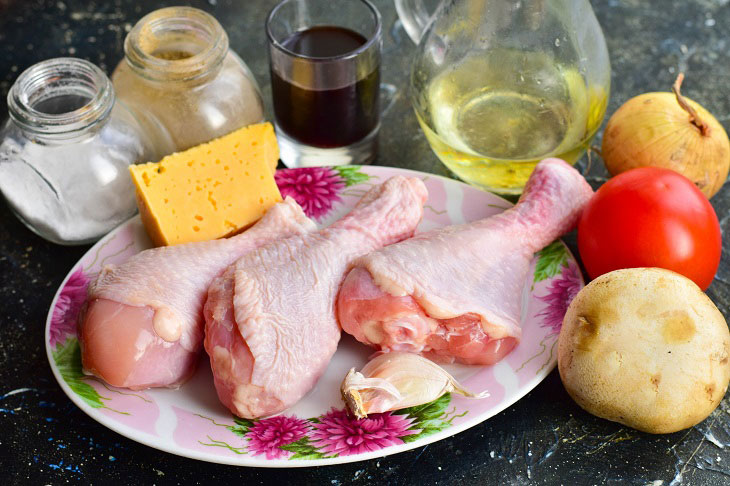 How to cook:
1. So, first of all, clean all the vegetables. Then cut the onion in half and chop it into half rings. Cut the garlic into medium-sized pieces or even squeeze it through a garlic press.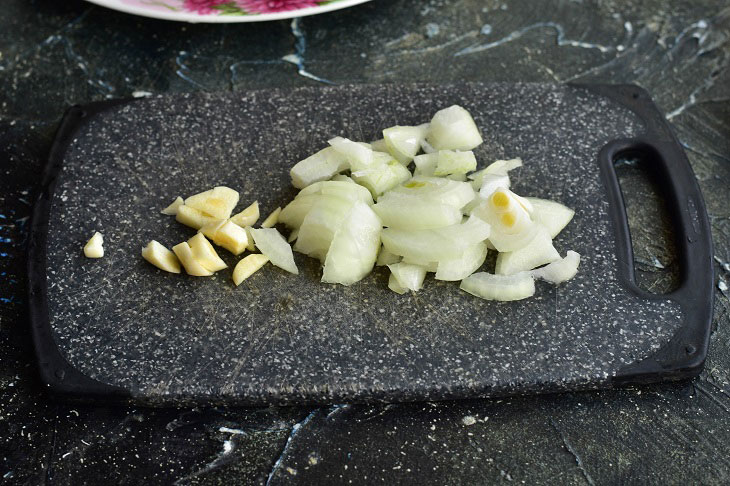 2. In a baking dish (it is better to use ceramic or metal), put the chopped vegetables. Just lubricate it with vegetable oil first.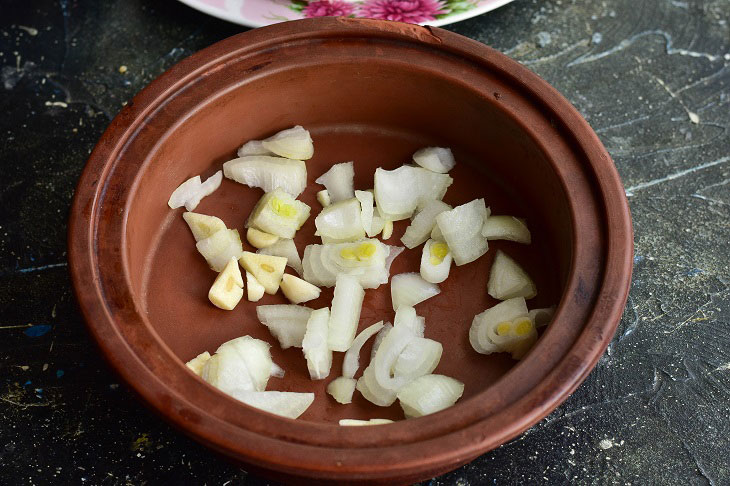 3. Wash the chicken drumsticks, be sure to tear off the feathers if there are any on the edges of the meat. Lay the meat on top of the vegetables.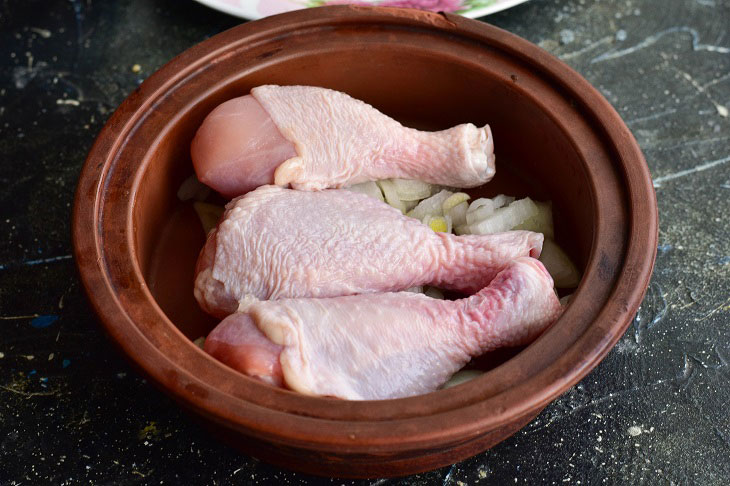 4. Cut the mushrooms into arbitrary pieces, but not small in size.
If the choice was on wild mushrooms, then peel the hats using a sharp vegetable knife for this purpose.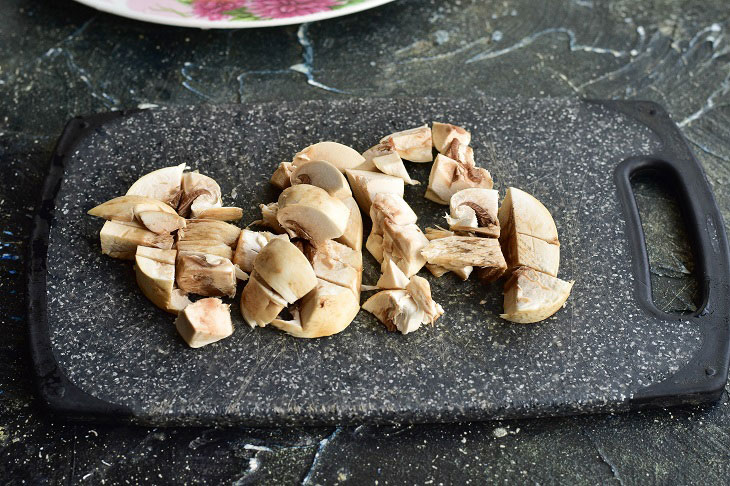 5. Salt and pepper the meat.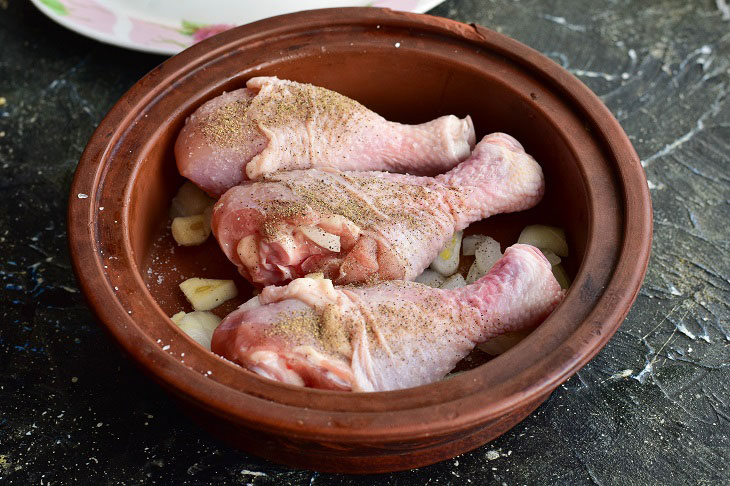 6. Top with chopped mushrooms.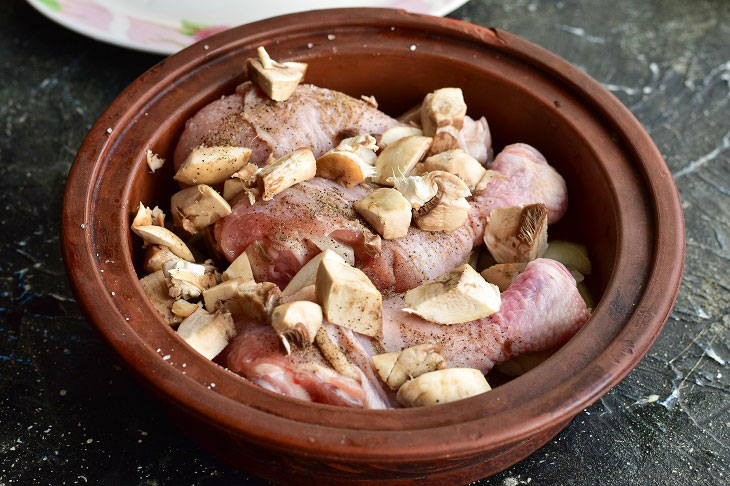 7. Then pour in the indicated amount of wine.
You can use not only red wine, but also white. The main thing is that it is dry.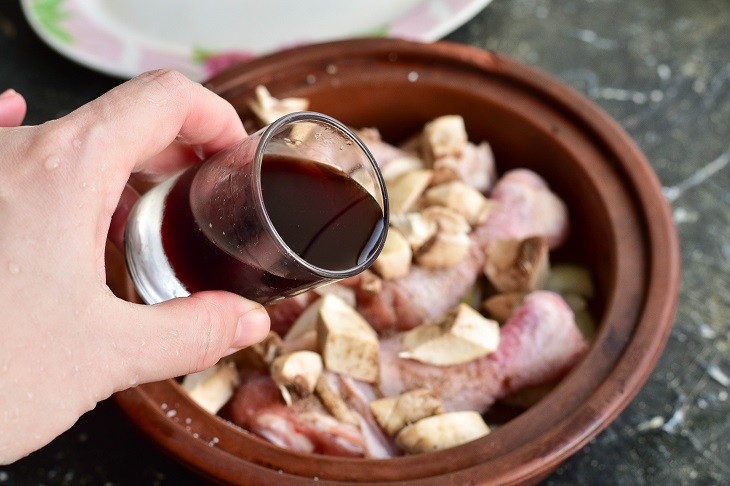 8. Then lay out the sliced ​​\u200b\u200bfresh tomato.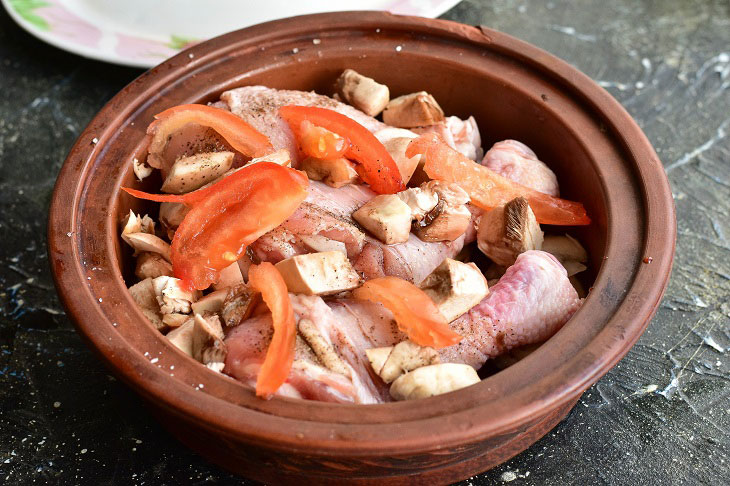 9. Send the chicken in wine to the oven preheated to 190 degrees for 40 minutes.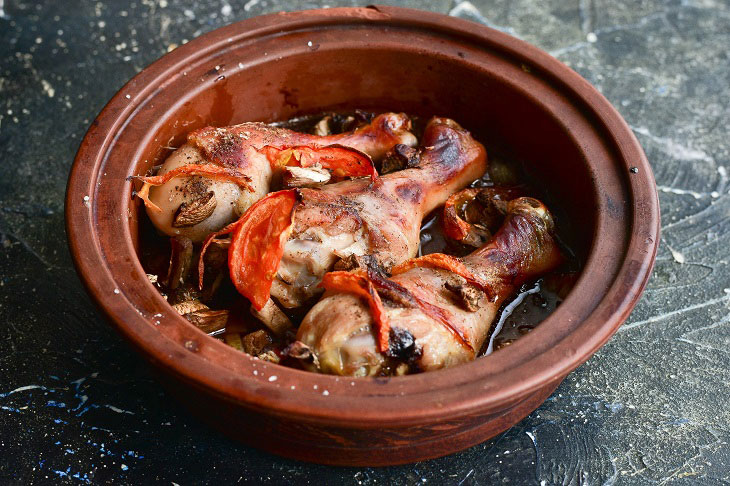 10. 2 minutes before the meat dish is ready, grate hard cheese on top.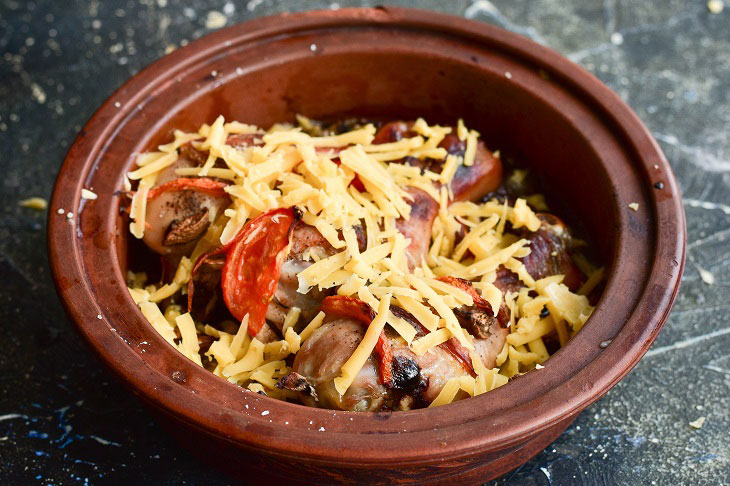 11. Send the form for another 2 minutes in the oven. This procedure is necessary solely to ensure that the cheese is completely melted.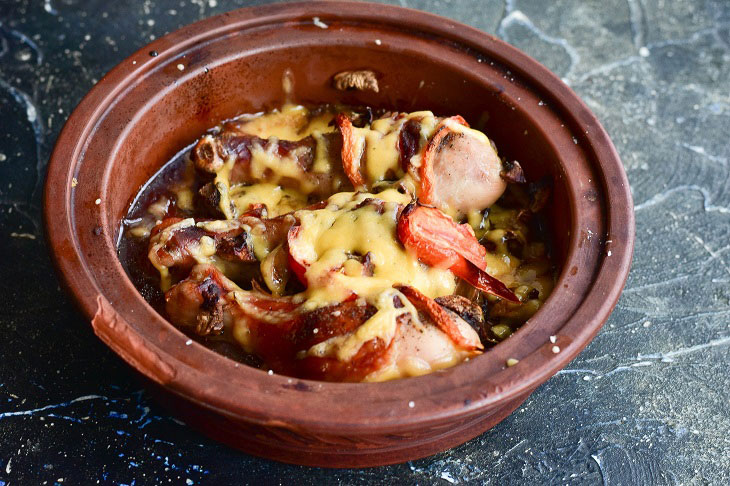 Here is such a chicken in wine in French!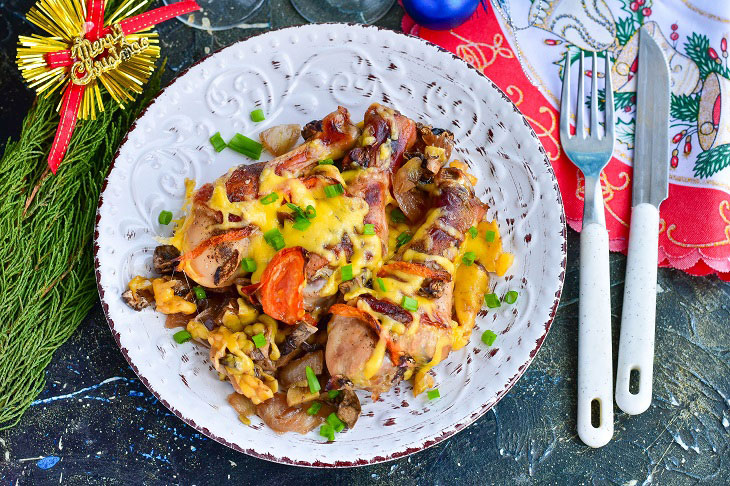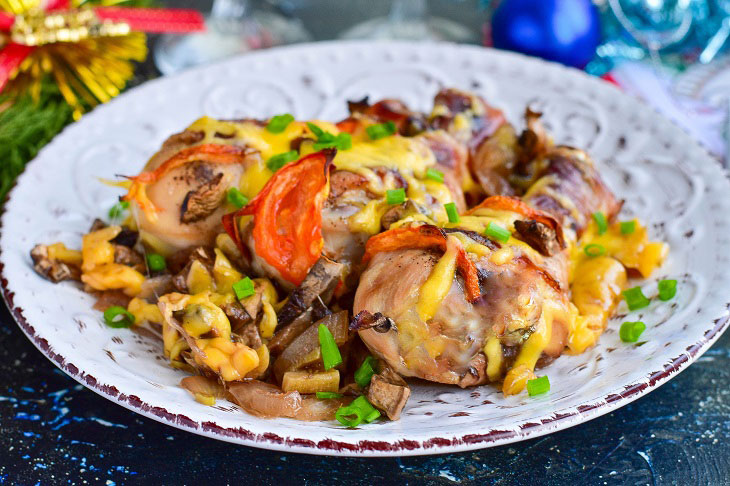 Bon appetit!