Aspic, aka jelly – an excellent dish on the festive New Year's table. Who can resist this appetizer? Especially if you serve aspic with mustard, horseradish or adjika – how delicious it is! And cooking jelly is not so difficult. Here is a simple chicken recipe. It is from chicken that you can quickly cook low-fat, tasty jelly.
If the chicken meat is homemade, great. For color and extra flavor, add onions and carrots to the meat. Onions must be with husks, it is the husks that will make the broth golden. And the carrots add a sweet touch to the broth. Chicken jelly cooks faster than pork and beef, so this recipe will come in handy for busy housewives. Aspic is perfectly stored for 2-3 days in the refrigerator, so after the New Year's party there will be something to serve.
Ingredients:
Chicken drumsticks – 450-500 g.
Water – 700 g.
Onion – 1 pc.
Carrot – 1 pc.
Bay leaf – 1-2 pcs.
Black peppercorns – 3-4 pcs.
Salt – to taste.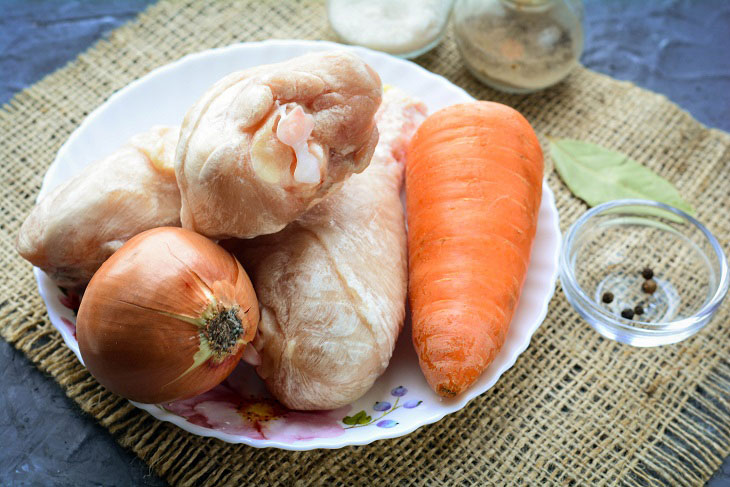 How to cook:
1. Rinse the chilled chicken drumsticks, put them in a saucepan and cover with cold water.
The drumsticks are ideal for the recipe – they have a lot of tendons, thanks to which the aspic broth solidifies. In addition to drumsticks, you can add chicken legs or wings.
There should not be too much water for chicken jelly so that the broth freezes.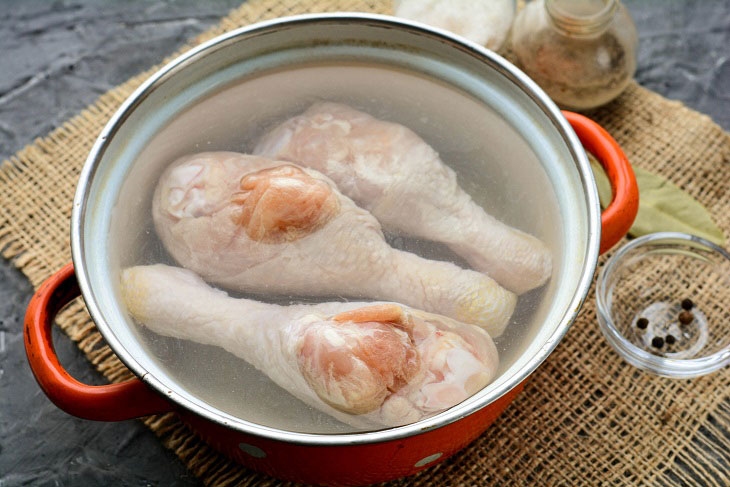 2. Let the broth boil, add salt to taste, remove the foam, cook the meat for 50 minutes over low heat, slightly covering the pan with a lid.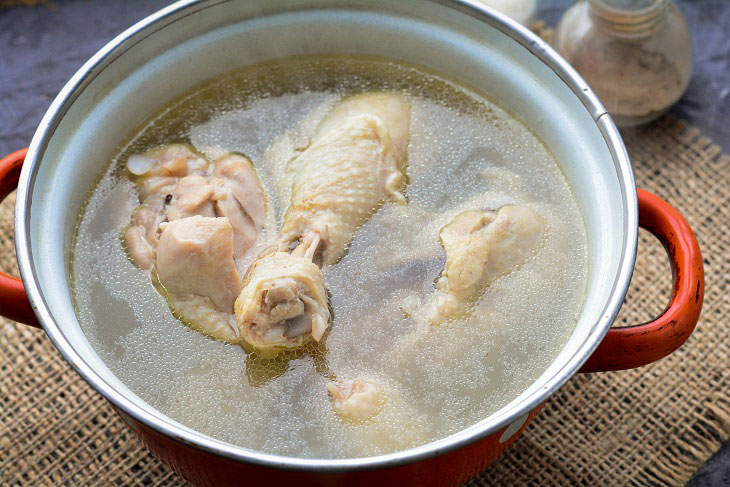 3. Then add washed onions with husks, peeled carrots, bay leaves and peppercorns to the broth. Cook aspic for another 25 minutes at the same quiet boil.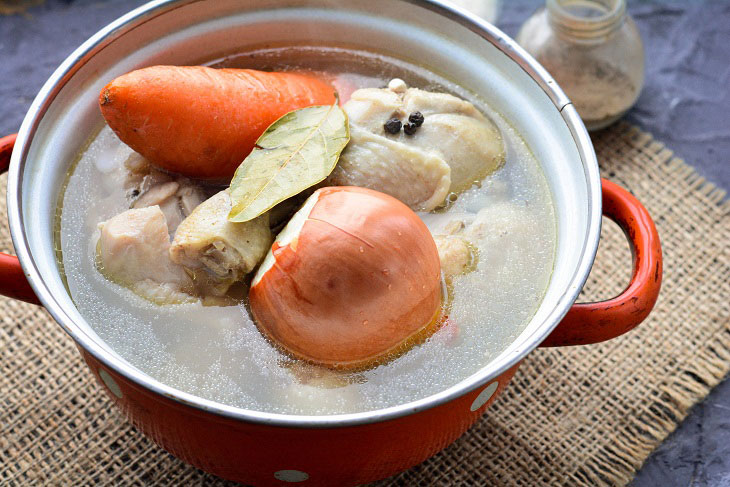 4. Remove the chicken from the broth, separate the bones and skin, disassemble the meat with clean hands into medium fibers.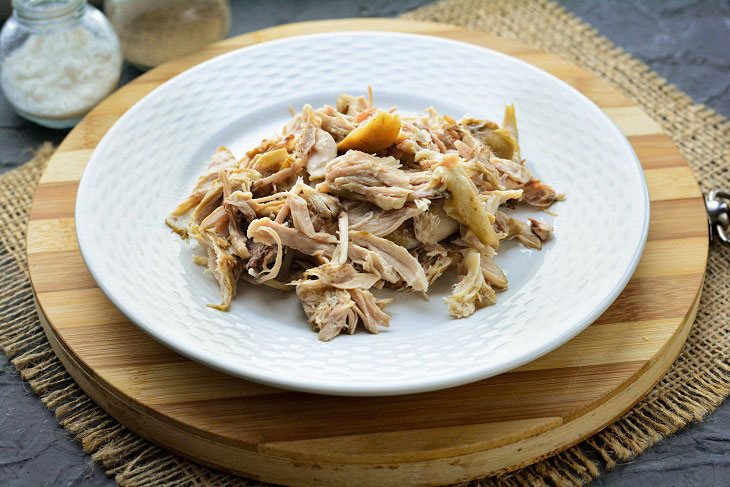 5. In suitable containers (glass, ceramic or enamelled), distribute the meat by laying out 2-3 tbsp. l. bottom chicken. If you like a lot of meat, put more.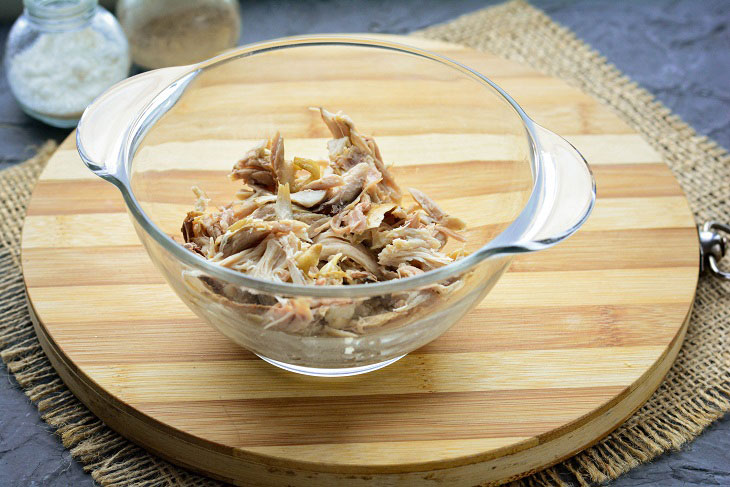 6. Do not throw away carrots, they are delicious. Cut it into medium pieces and add to the meat. With carrots, jelly will become brighter and more appetizing.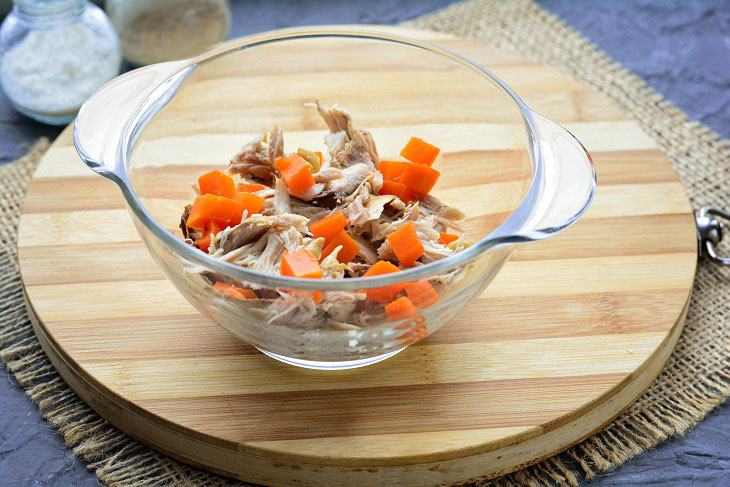 7. Pour hot boiling broth over chicken meat. Pour the broth through a sieve and cheesecloth.
When there is a lot of broth in the jelly, it is delicious. Even children eat it frozen.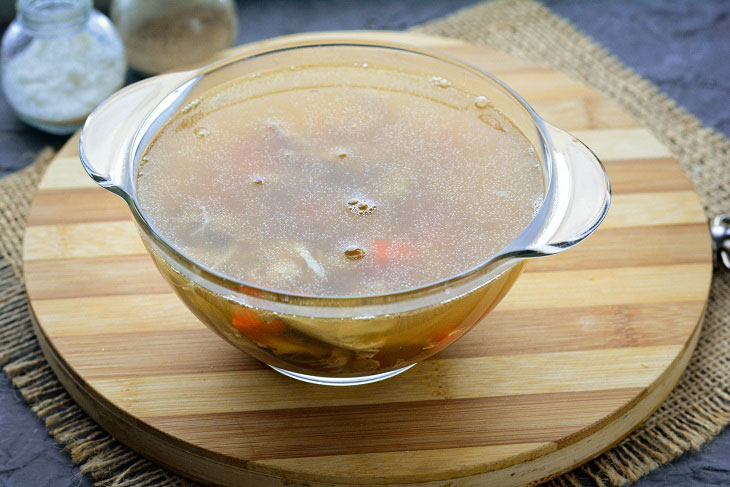 8. Let the jelly cool down on the table, then put it in the refrigerator in a slightly warm form or take it out to the balcony if it's cold there. Let the jelly cool completely and after 3 hours the dish will be completely ready.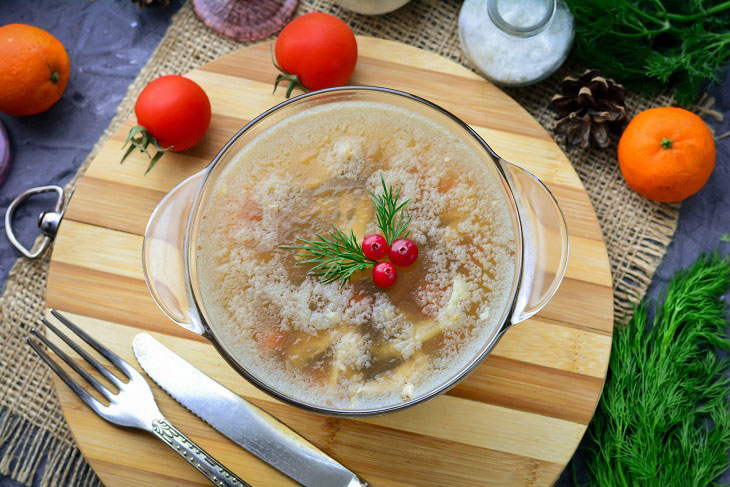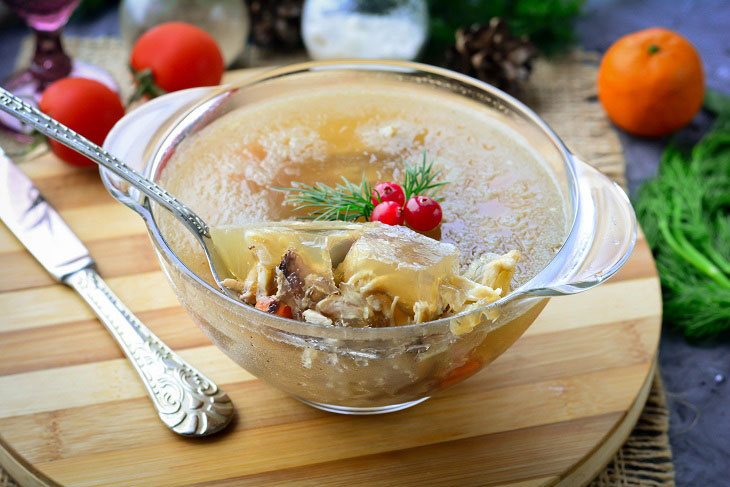 Bon appetit!