The taste of chicken meat largely depends on which marinade you choose. In the recipe below, chicken legs are marinated in a mixture of sunflower oil, minced garlic, chicken seasoning and salt. Then the chicken legs are baked in orange-apricot glaze with the addition of soy sauce and two types of ground pepper.
It is the icing that gives the dish an exquisite taste and delicious citrus aroma.
Ingredients:
Chicken leg – 2 pcs.
Orange – 1 pc.
Apricot jam (without fruit) – 2 tbsp. l.
Garlic – 2 cloves.
Sunflower oil – 2 tbsp. l.
Soy sauce – 1 tbsp. l.
Seasoning for chicken – 0.5 tbsp. l.
Ground red pepper – 1/3 tsp.
Freshly ground black pepper – to taste.
Salt – to taste.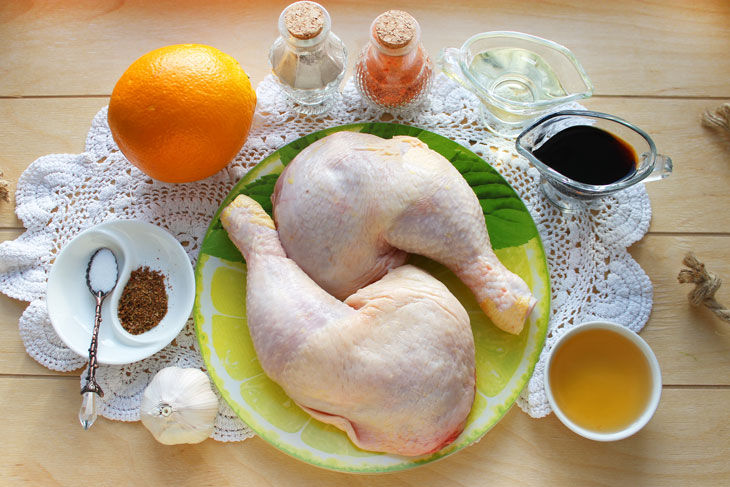 Cooking time: 2 hours. Servings Per Container: 2.
Cooking:
1. Wash the chicken legs and dry them with kitchen towels so that they marinate better. Put the chicken in a bowl.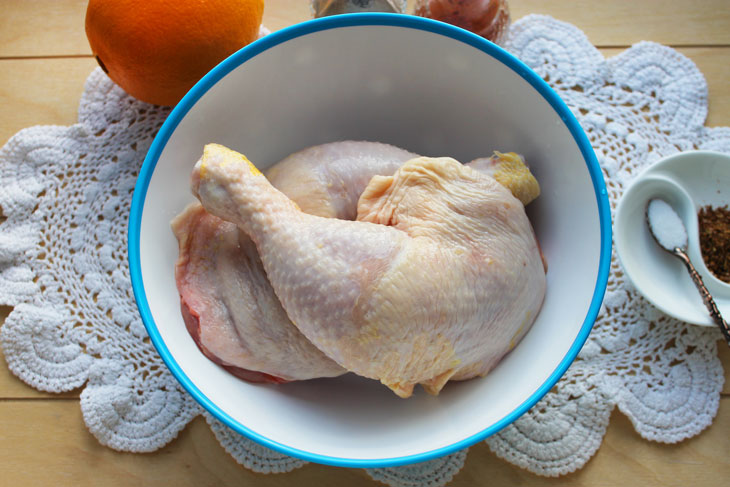 2. Peel and grate the garlic cloves on a fine grater. You can skip the garlic through a press.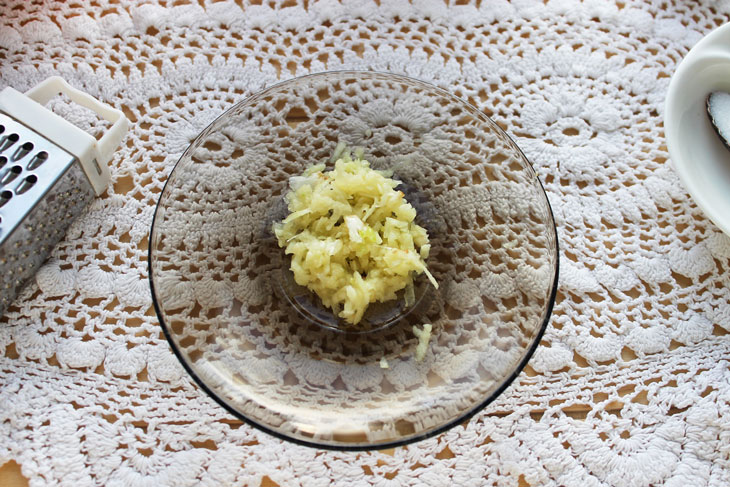 3. Sprinkle chicken legs with chicken seasoning. Salt to taste. Add minced garlic.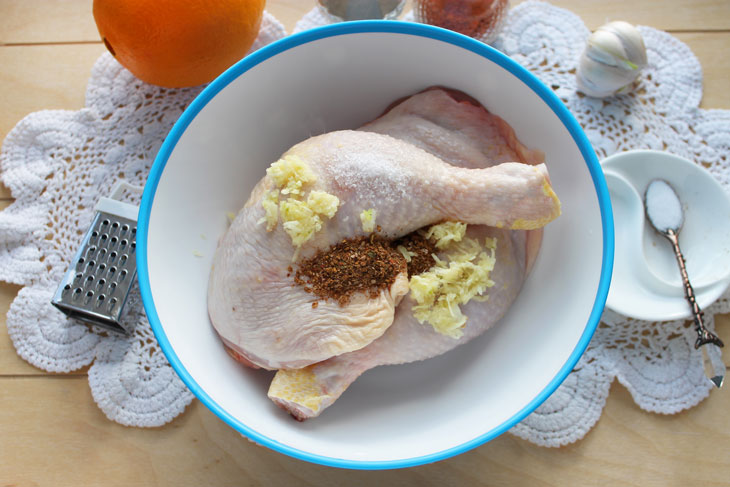 4. Pour in 1.5 tbsp. l. sunflower oil.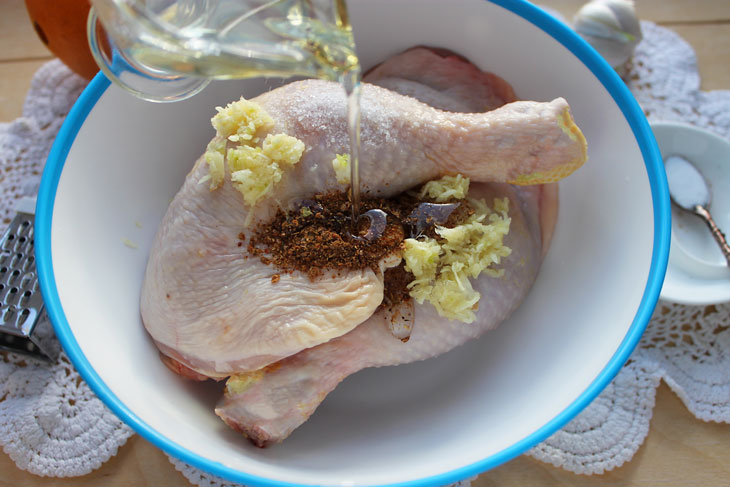 5. Mix thoroughly and refrigerate for 1 hour.
While the legs are marinating, wash the orange, cut it in half. Squeeze juice from one half.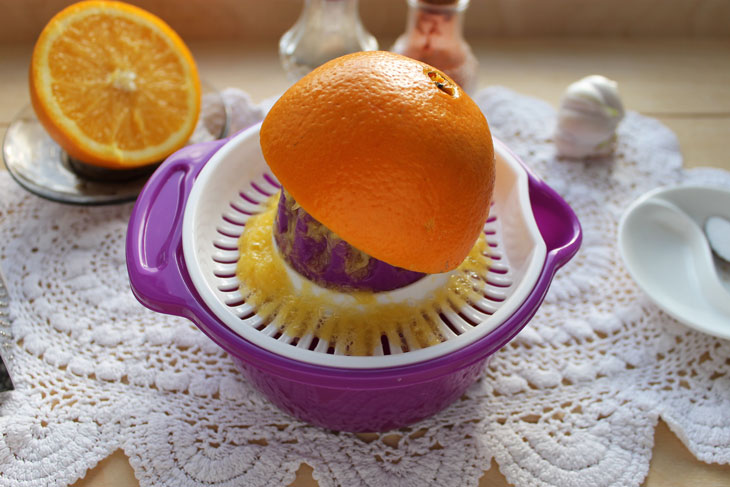 6. After 1 hour, transfer the legs to a refractory form, greased with the remaining sunflower oil.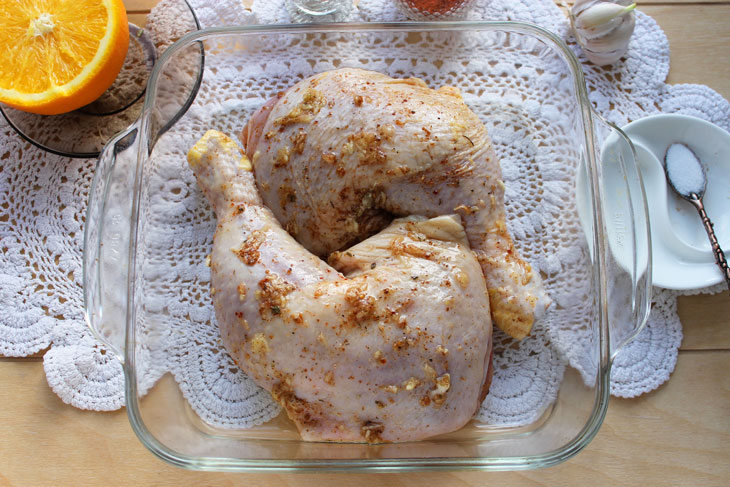 7. Preheat the oven to 180⁰ C. Put the mold in the oven and bake the chicken for 40 minutes. From time to time, water the legs with the juice released during cooking.
Meanwhile, prepare the orange-apricot frosting. To do this, mix soy sauce, squeezed orange juice (2 tablespoons) and apricot jam in a bowl. Season with black and red ground pepper. Mix well.
The taste of the dish will turn out completely different if you replace orange juice with lime juice.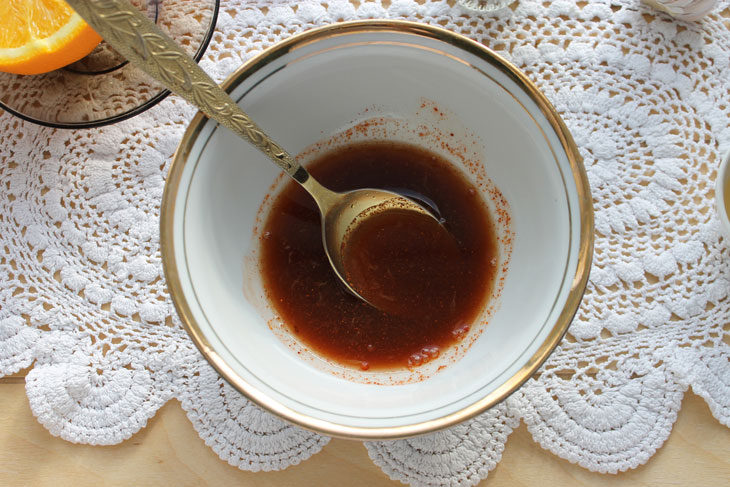 8. Remove the form from the oven and pour the glaze over the legs. Return the chicken to the oven for 15 minutes.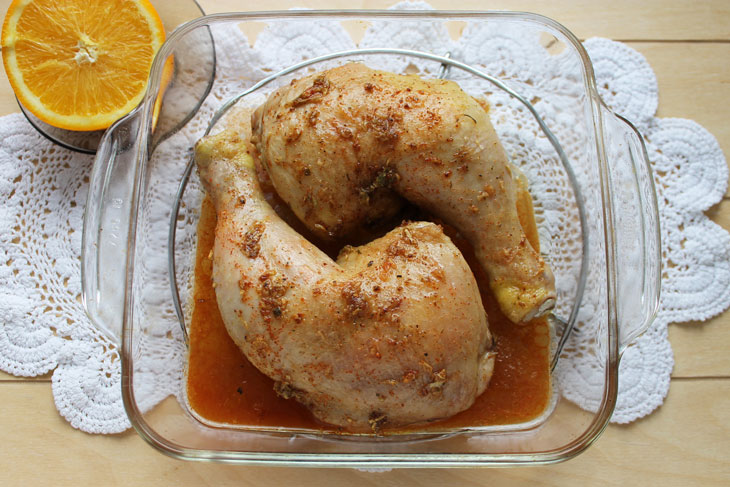 Serve the legs in orange-apricot glaze, decorating with slices or slices of orange and fresh herbs. As a side dish, you can serve fluffy mashed potatoes or crumbly rice, and in the summer, new potatoes.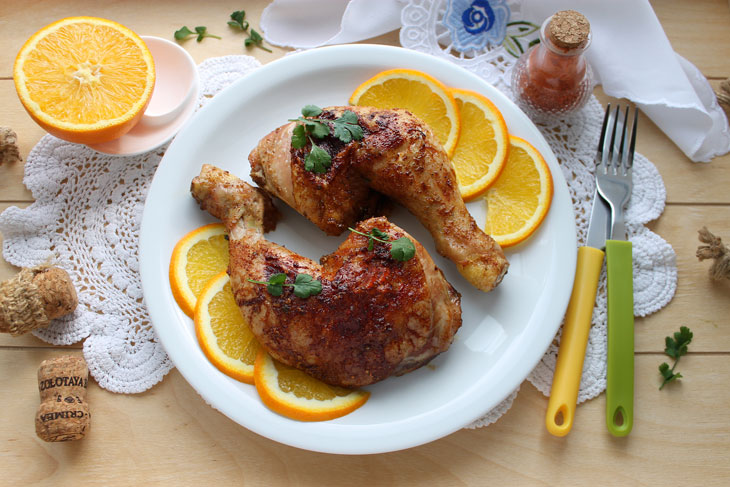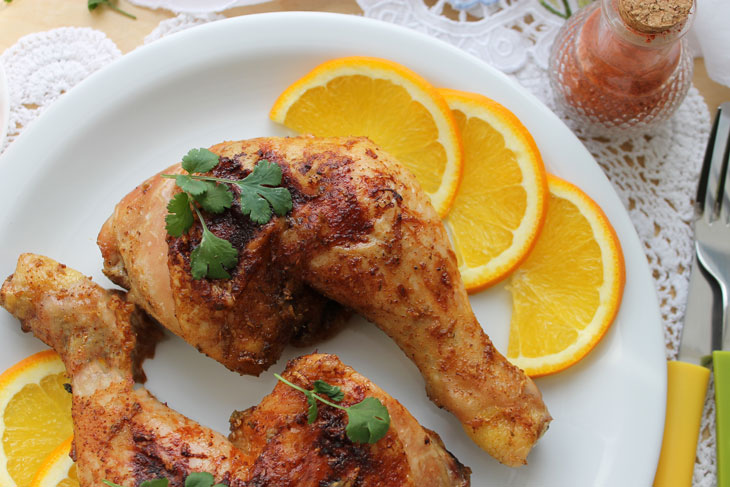 Enjoy your meal!