Chicken liver fritters are very tender in taste and quite satisfying. They can be safely prepared as a quick snack or as a main dish for some side dish.
It is worth preparing this kind of disheveled exclusively from the liver of a bird, therefore, choosing it in a store, the choice should be stopped at chicken or turkey. It is desirable to cut the liver into small pieces or twist it in a meat grinder, but, of course, the first option is more acceptable. In order for the fritters to be juicy, it is necessary to add an egg and mayonnaise to the liver. You need to fry them in a Teflon-coated pan, so they will not stick to the bottom and it will be easy to turn them over in a pan.
The fritters can be served hot or cold. It is also desirable to prepare a salad of fresh cabbage and cucumbers for them, or simply uncork a jar with some kind of conservation.
Ingredients:
Chicken liver – 300 g.
Egg – 1 pc.
Salt, pepper – to taste.
Premium flour – 2 tbsp. l.
Mayonnaise (can be replaced with sour cream) – 1 tbsp. l.
Vegetable oil (can be replaced with lard) – 1 tbsp. l.
How to cook:
1. So, wash the liver, cut it with a sharp knife into small pieces. Put in a deep bowl.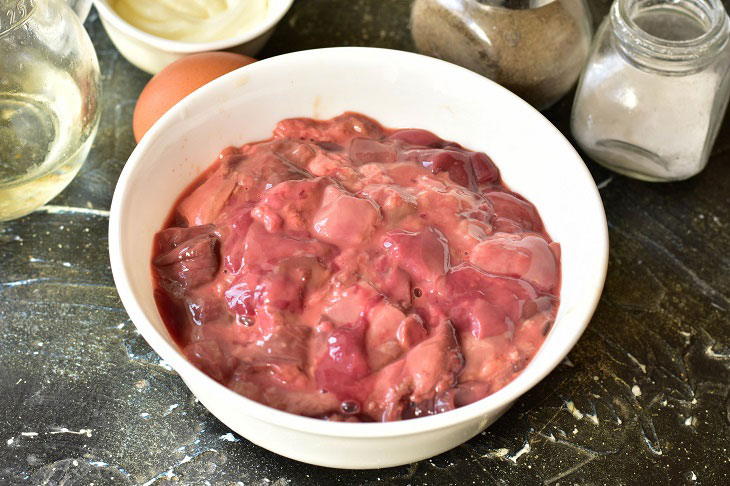 2. Beat in a chicken egg.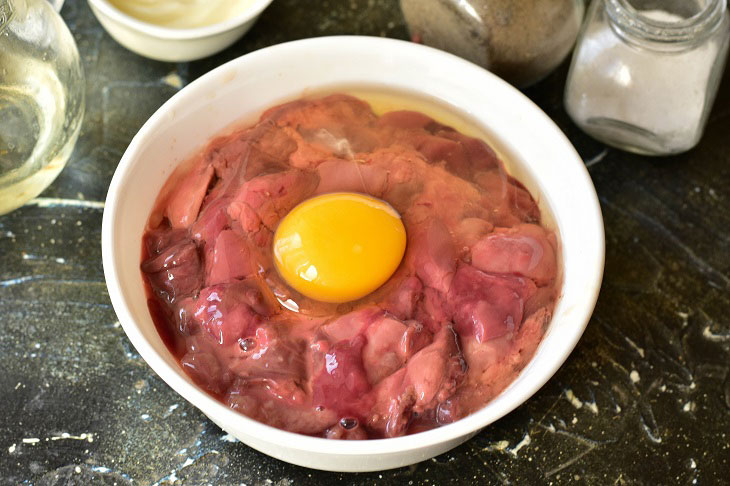 3. Add salt.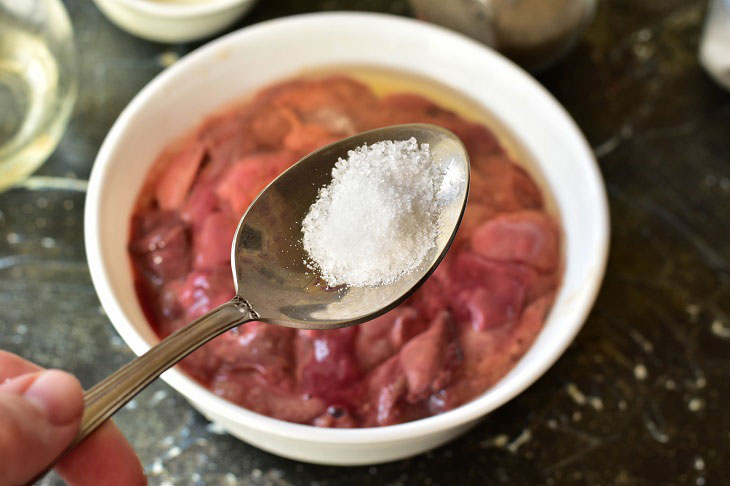 4. Then send ground black pepper there.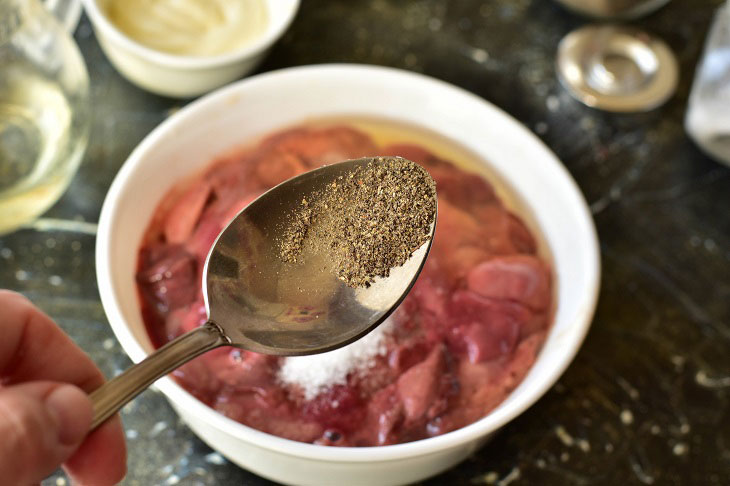 5. Lay out the mayonnaise. It can be safely replaced with sour cream.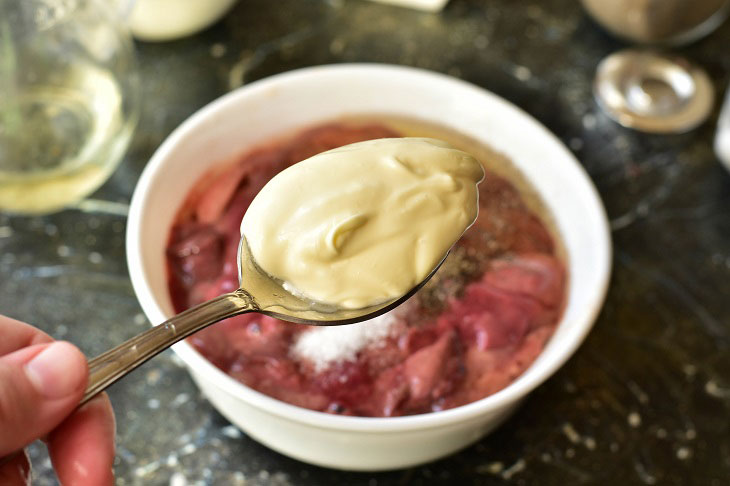 6. Finally, add the highest grade flour. Now mix everything very well.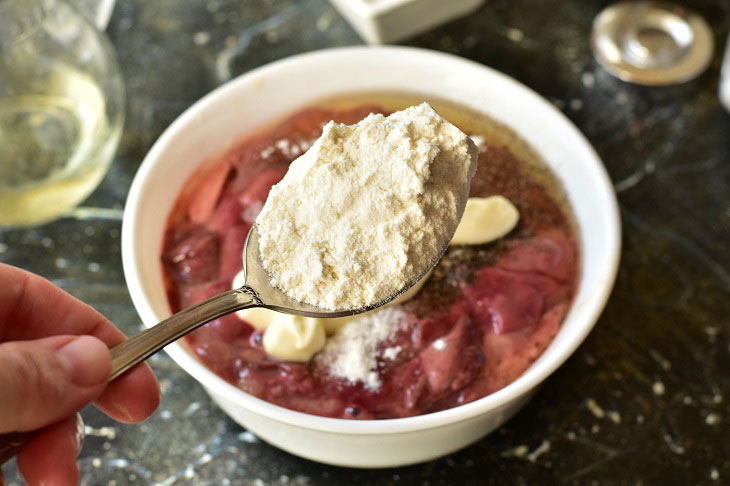 7. Pour vegetable oil into the pan, send it to the fire. After 20 seconds, spoon out the liver mass, leaving some space between each patty.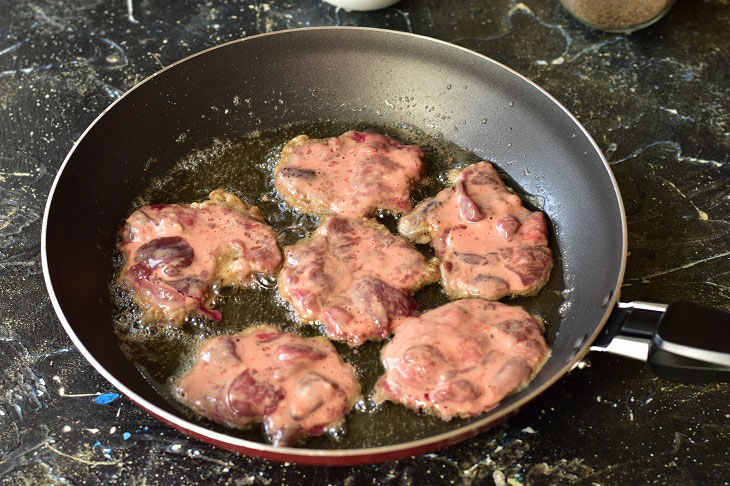 8. Be sure to fry them on low heat for about a minute or two. After that, turn them over very carefully to the other side and fry literally the same amount more.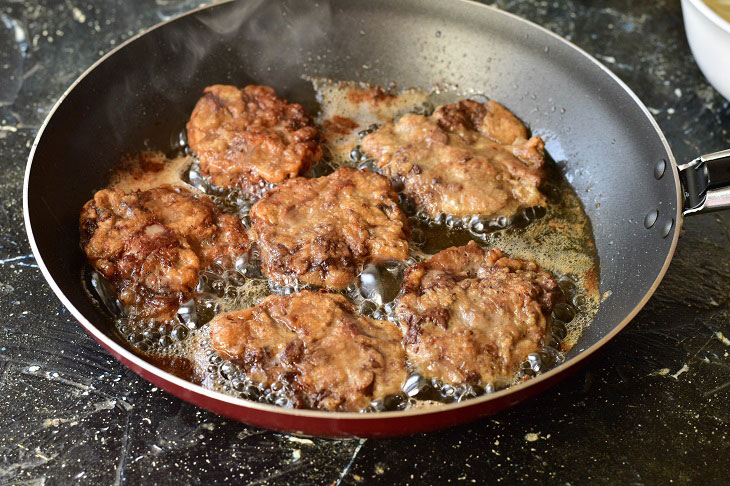 9. Transfer the finished ruffles to a beautiful dish. While they are hot, feel free to serve them to the table.
If you wish, then in addition to them, prepare a sauce of sour cream, dill, garlic and a pinch of salt.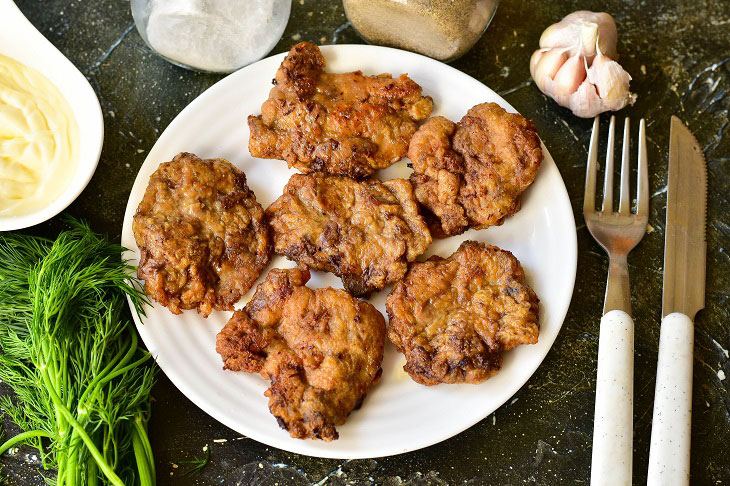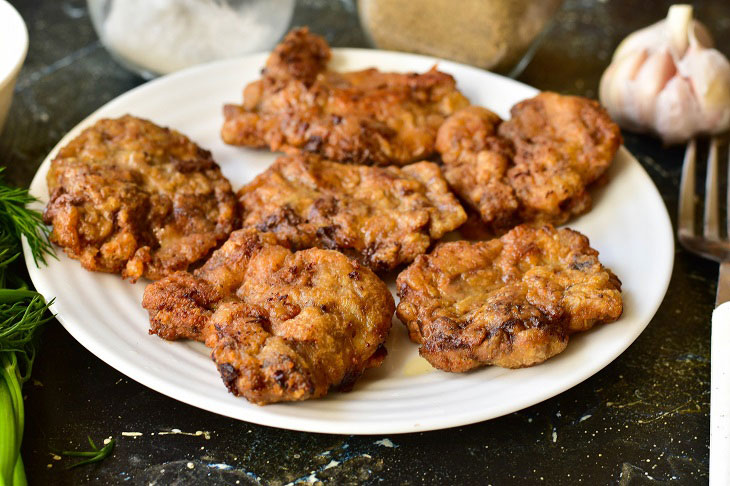 Bon appetit!