These chicken sausages can be a worthy alternative to store-bought sausages, and "Vyruchayki" are prepared at lightning speed, literally, while pasta is being cooked.
You don't need any special tools to form sausages, the only thing is a grill pan, which forms a beautiful pattern on the product. But you can do without these attractive stripes and use a regular frying pan.
Ingredients:
Chicken breast pulp – 600 g.
Salt – 1/2 tsp.
Table onion – 160 g.
Egg C 1 – 1 pc.
Milk (chilled) – 100 ml.
Flour – 2 tbsp. l.
Sweet paprika – 1/2 tsp or at will.
Black pepper – optional.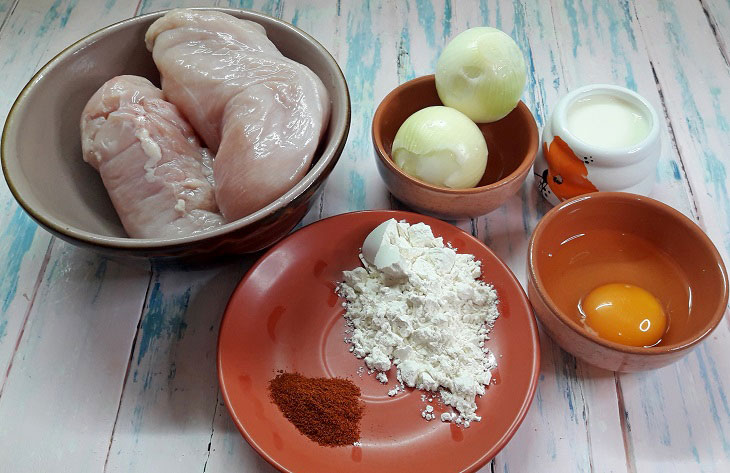 How to cook:
1. Load the chopped onion into pieces, load the chicken pulp into the chopper. Add the egg here and you can immediately pour in the milk. Twist everything until smooth.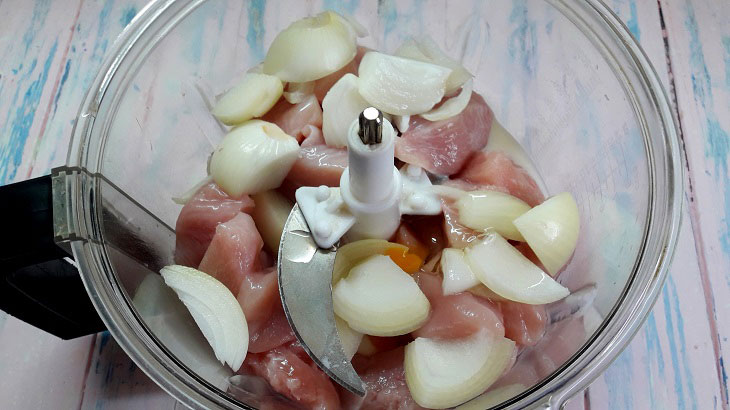 2. Thicken the minced meat with flour, salt it, flavor it with spices.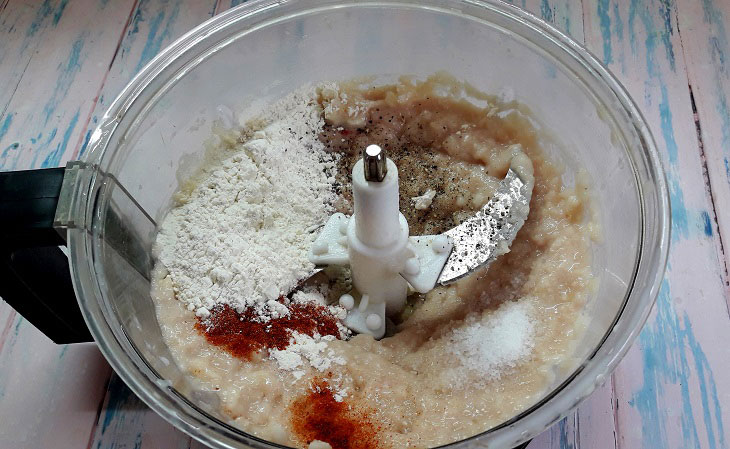 3. After mixing, a viscous homogeneous mass will be obtained. Transfer it to a pastry bag without a nozzle (simply cut off the tip so that the diameter of the outlet is approximately 2.5 cm).
If there is no such bag, use a regular food bag with dense walls (usually these are zip bags for freezing).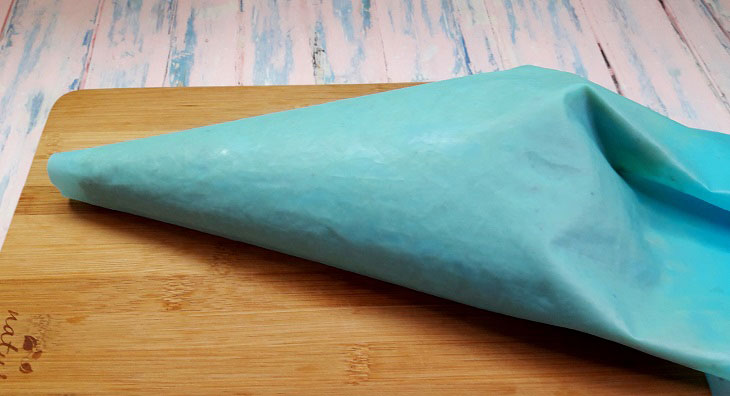 4. It is good to warm up the odorless oil in a grill pan (pour enough oil so that the protruding grill ribs are sunk). Squeeze the chicken sausages out of the bag, cutting off the tip with wet fingers. Fry over medium heat.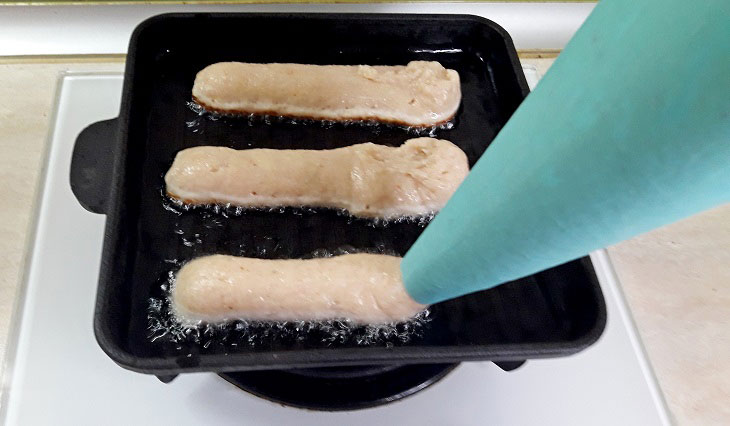 5. As soon as the underside is browned, turn over the "Receipts".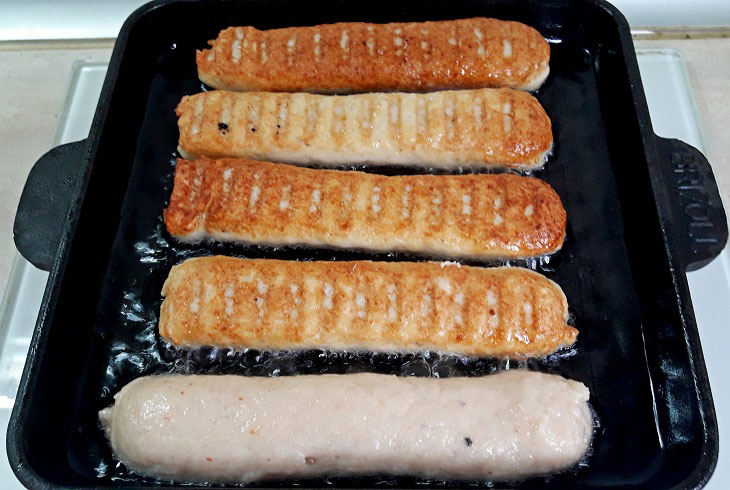 6. When they are completely fried, blot the surface fat with a paper towel.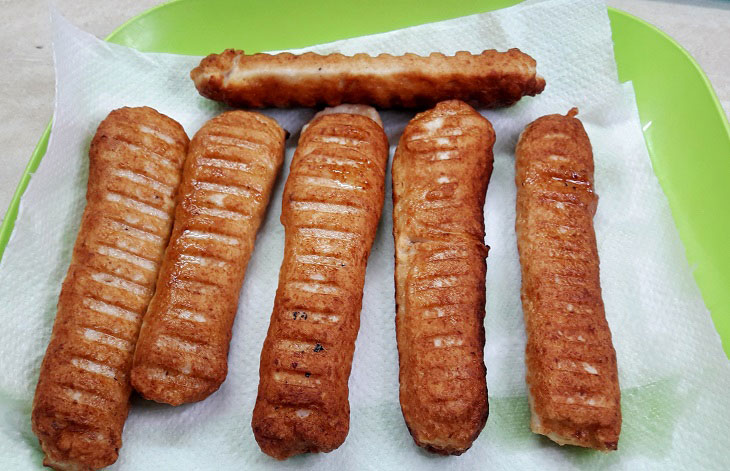 It is not for nothing that these sausages got their name – the side dish will not have time to reach the condition yet, but they are already ready. Additionally, "Vyruchayki" can be flavored with cheese or sour cream sauce, adjika. Such homemade sausages scatter instantly, especially children love them.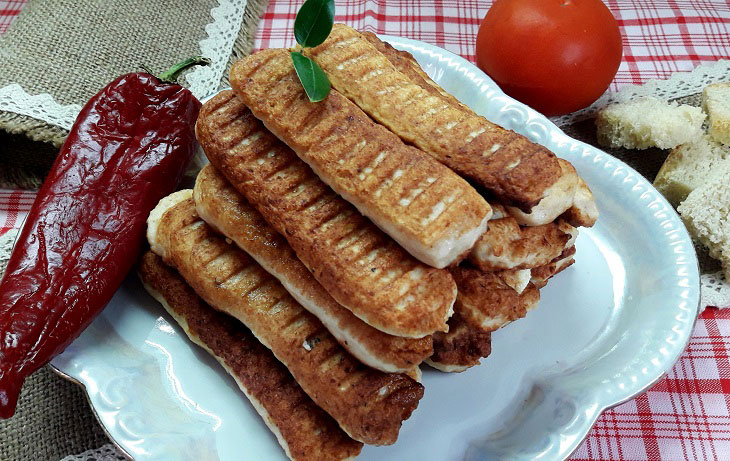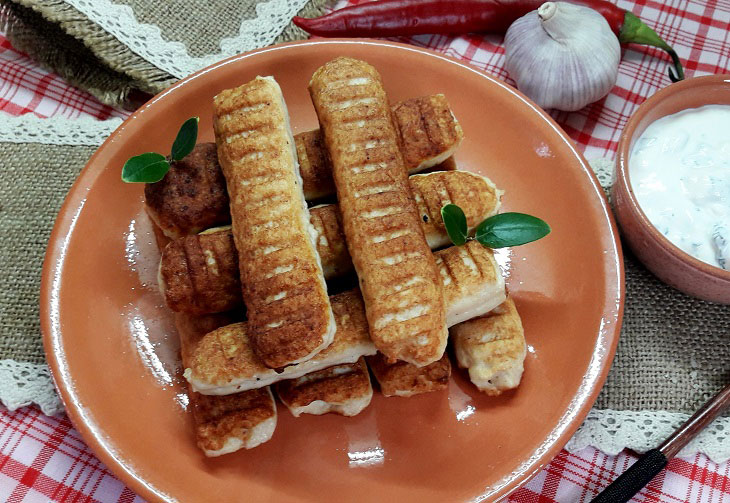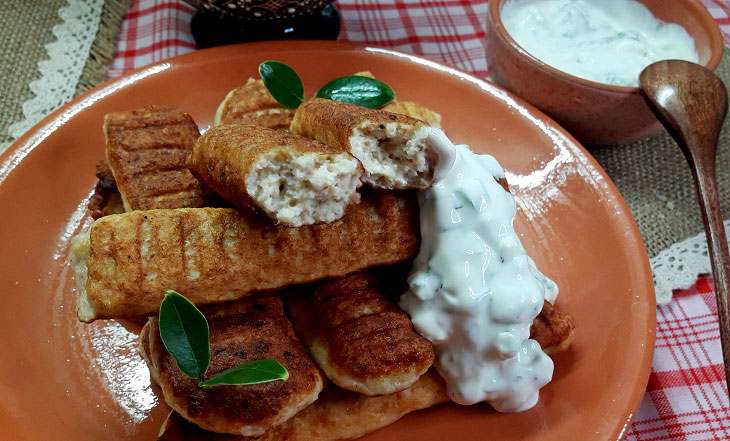 Bon appetit!