If you are looking for a recipe for unusual cutlets, try cooking one of the delicious options – chicken cutlets with zucchini and carrots. They turn out really soft and juicy thanks to the addition of pre-fried onions, carrots and zucchini to the minced meat. The original taste of cutlets is also given by spices and fresh dill.
Ingredients:
Minced chicken – 500 g.
Zucchini (small) – 1 pc.
Bulb – 1 pc.
Carrot – 1 pc.
Egg – 1 pc.
Dried garlic – 0.5 tsp
Seasoning for chicken – 1 tsp.
Dill – 30 g.
Butter – 30 g.
Salt – to taste.
How to cook:
1. First of all, prepare the vegetables. Finely chop the onion and fry until transparent in vegetable oil, adding a little butter to it (this will give the cutlets a more fragrant, creamy taste).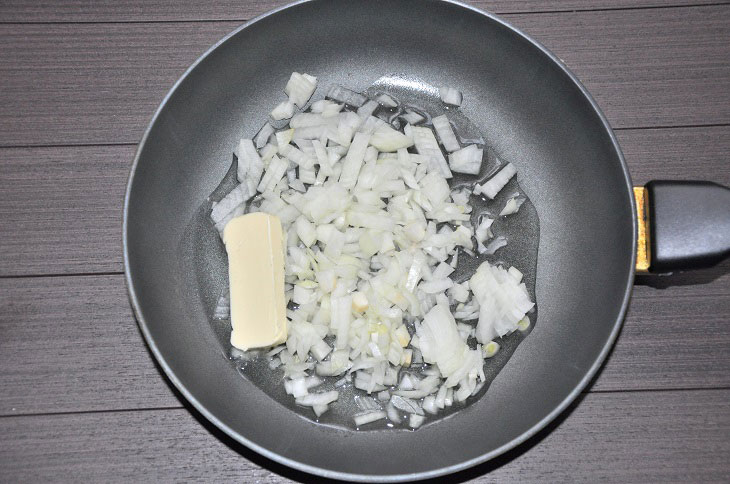 2. When the onion becomes transparent, add the carrot, grated on a fine grater, and fry, stirring for 5-7 minutes.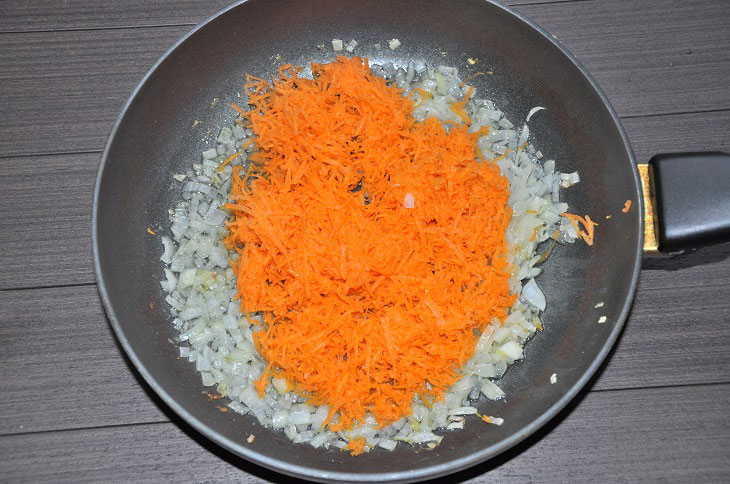 3. Grate a small young zucchini with a fine fraction (if there is a large amount of juice, squeeze it out slightly) and add to the onion with carrots, fry, stirring, for another 5 minutes. Set the pan aside to let the roasted vegetables cool down.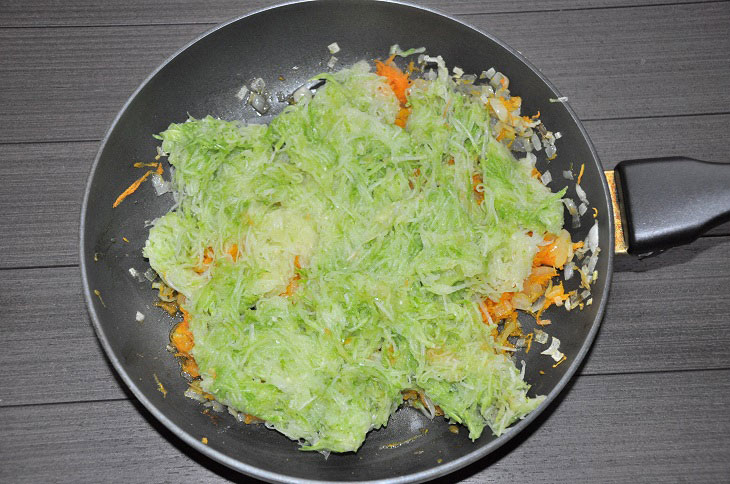 4. In the meantime, to the minced chicken (you can make your own by grinding the chicken breast, or buy it ready-made), add salt, dried garlic (you can use fresh garlic instead), chicken seasoning and an egg. Mix the mince thoroughly.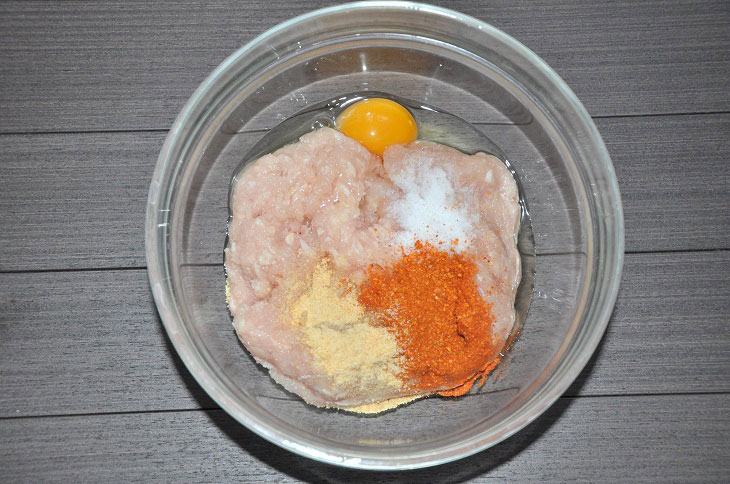 5. Add finely chopped dill to the prepared minced meat.
6. Then pour in the cooled vegetables. Mix the minced meat well and beat it a little with your hands so that the cutlets form well.
If the prepared minced chicken for cutlets turned out to be liquid, add a little breadcrumbs to it.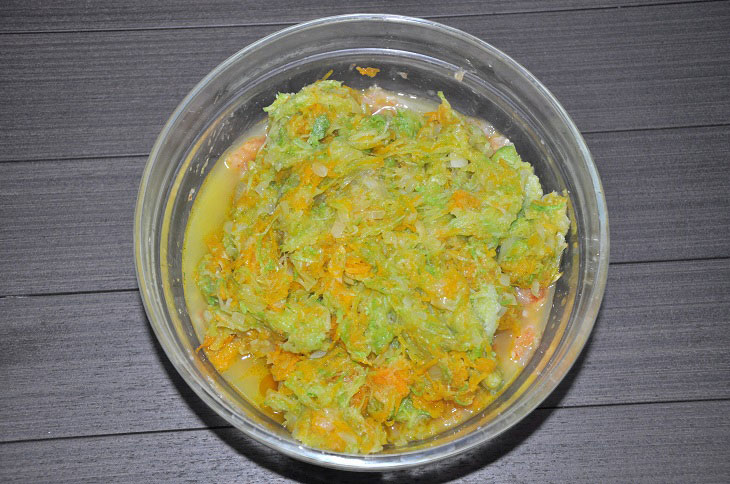 7. Shape the patties by moistening them in your hands with water, then roll them in breadcrumbs.
8. Put the formed cutlets into a frying pan with heated vegetable oil. Fry cutlets on both sides until golden brown.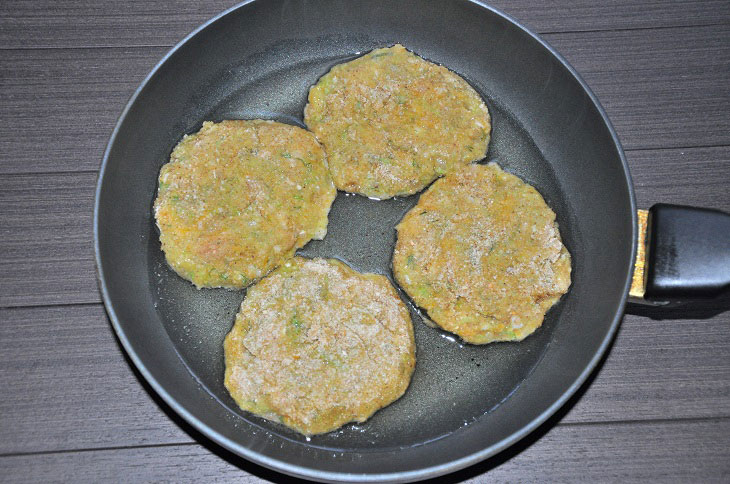 Serve the cooked chicken cutlets hot.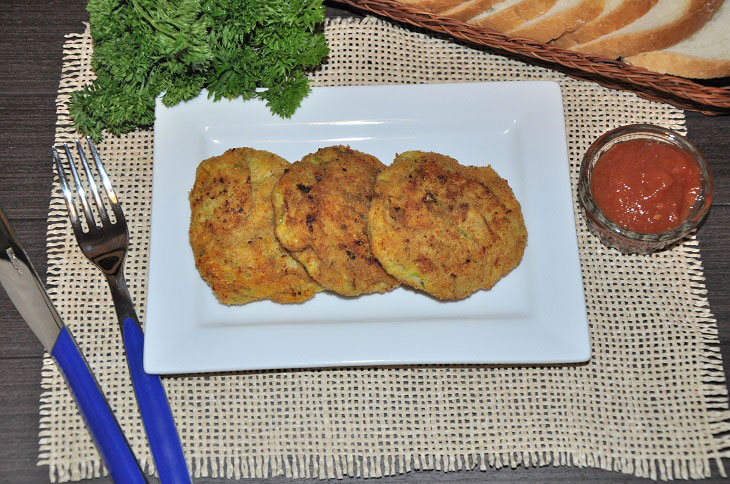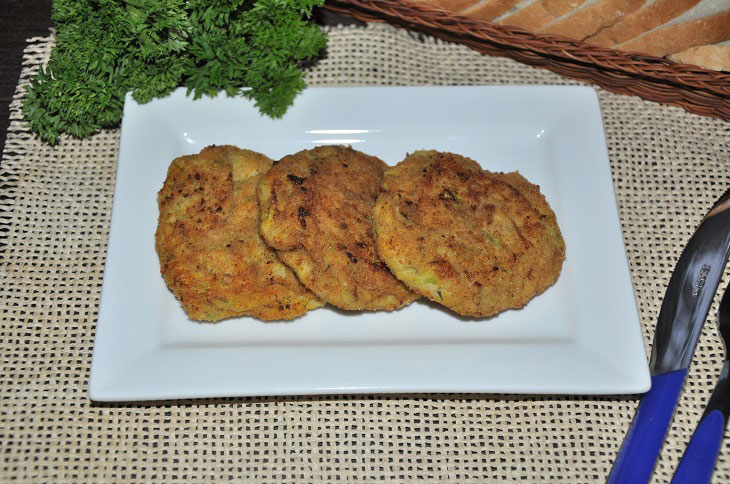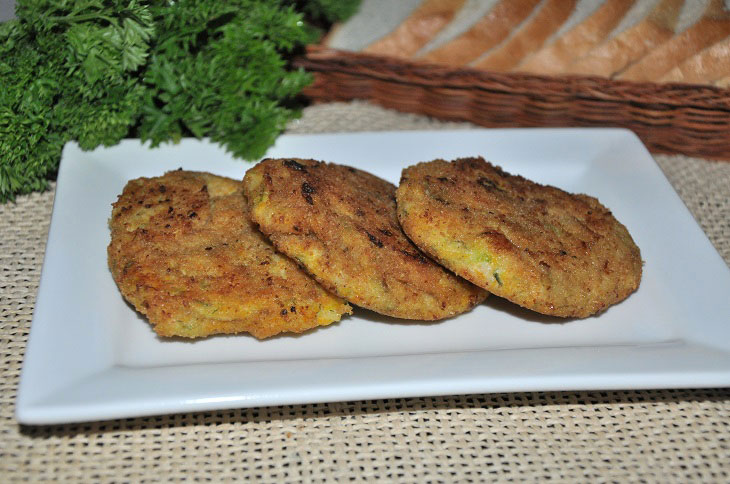 Bon appetit!