Chicken pockets are an interesting dish that will decorate the festive table. They can be served for dinner with a side dish of vegetables or porridge. Hot chicken pockets can be the main meat dish, and if they are cooled and thinly sliced, you get a great cold appetizer. Chicken pockets are shown for children's and diet food. They can be cooked in a pan, in the oven, in a slow cooker or in a microwave oven. The basis of the dish is a small chicken fillet, which is baked with fillings. There are many options for toppings. Here are some combinations that are suitable for this dish:
– fried bell pepper with garlic and herbs;
– soft goat cheese with spinach;
– boiled dried mushrooms with fried onions and cream;
– bacon cubes with breadcrumbs;
– champignons with grated cheese.
Let's cook the pockets in the oven stuffed with champignons and hard cheese. When choosing mushrooms, give preference to a fresh elastic specimen with no signs of spoilage. The composition and proportions of spices are allowed to vary.
Ingredients:
Chicken fillet – 2 pcs. (500 g).
Mushrooms – 70 g.
Cheese – 40 g.
Mayonnaise – 30 g.
Vegetable oil – 20 ml.
Smoked paprika – 1 g.
Fenugreek – 1 g.
Thyme – 1 g.
Garlic – 0.5 cloves.
Salt, pepper – to taste.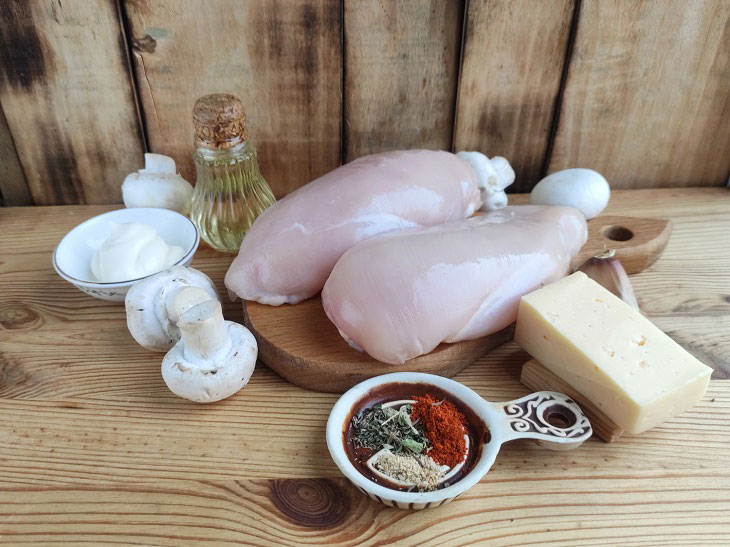 How to cook:
1. Wash the chicken fillet, peel off the films, rub with salt. Lubricate the pieces on all sides with mayonnaise, leave for 10 minutes to marinate.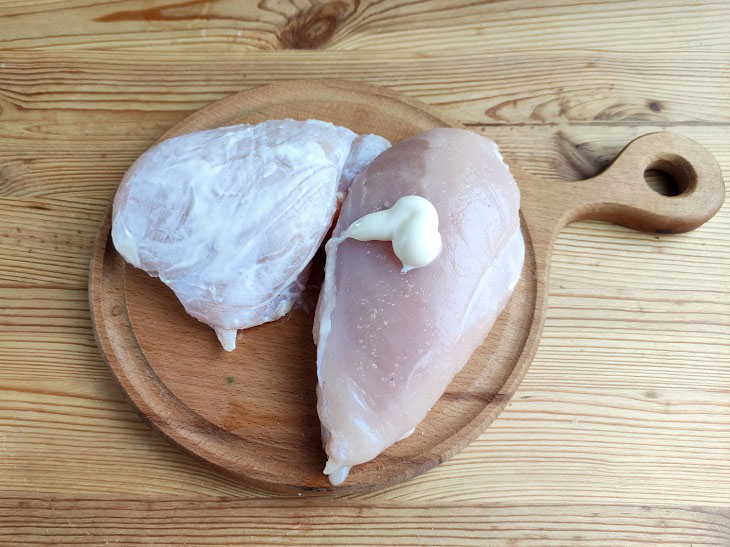 2. Wipe the mushrooms with a damp cloth, finely chop and fry in a small amount of vegetable oil until golden brown. Cool down. Do not salt.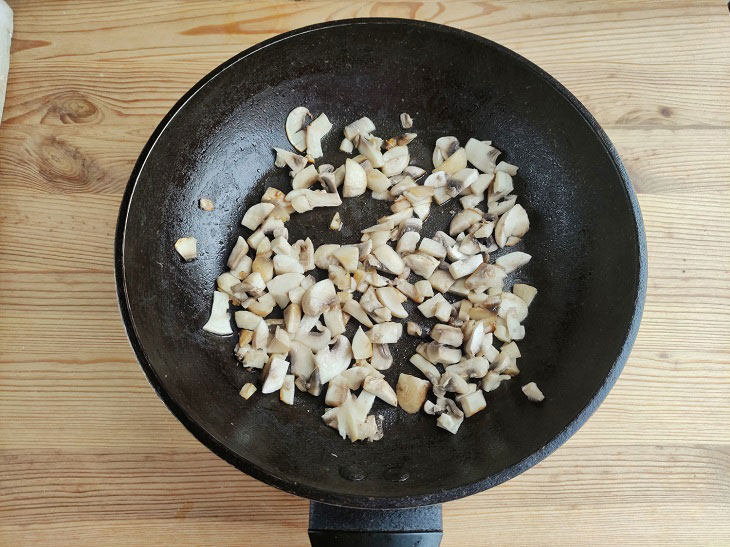 3. Put the chicken fillet in a ceramic baking dish. Make deep cuts in the center of each piece.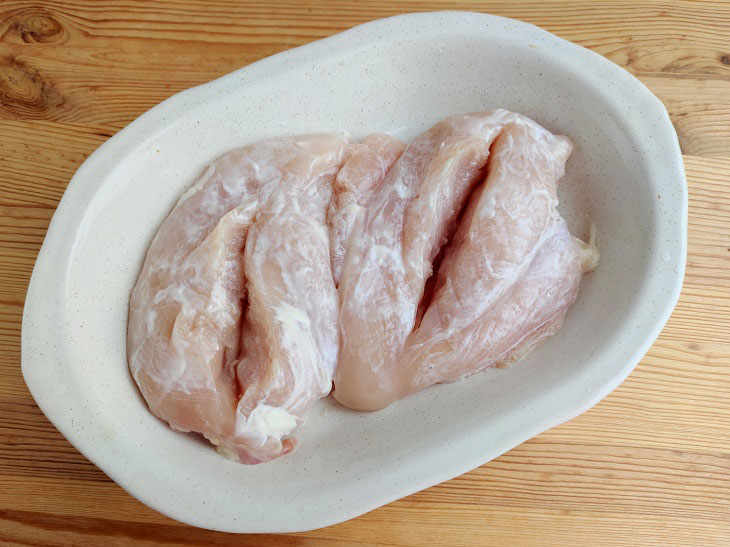 4. Sprinkle fillets with spices.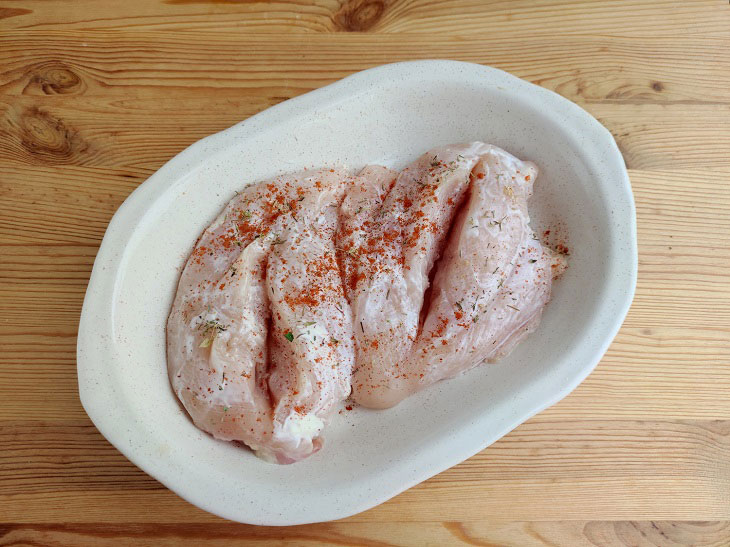 5. Put the fried champignons on a plate, add chopped garlic.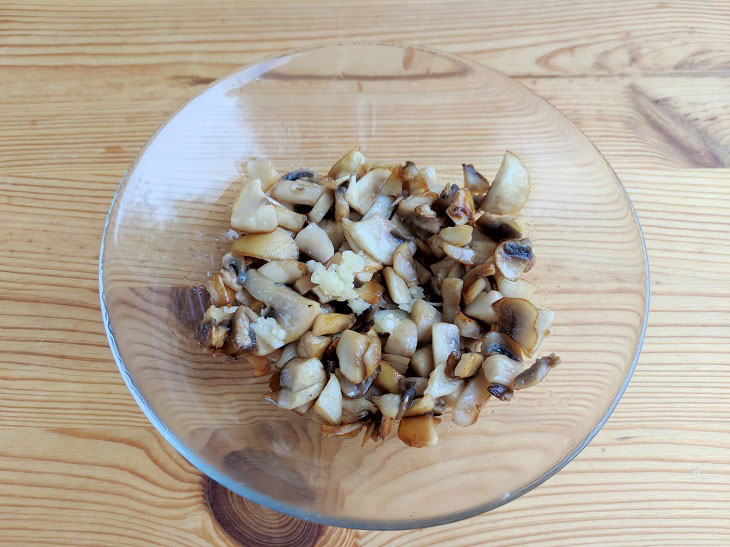 6. Grate the cheese on a fine grater, put it on the mushrooms, mix the filling.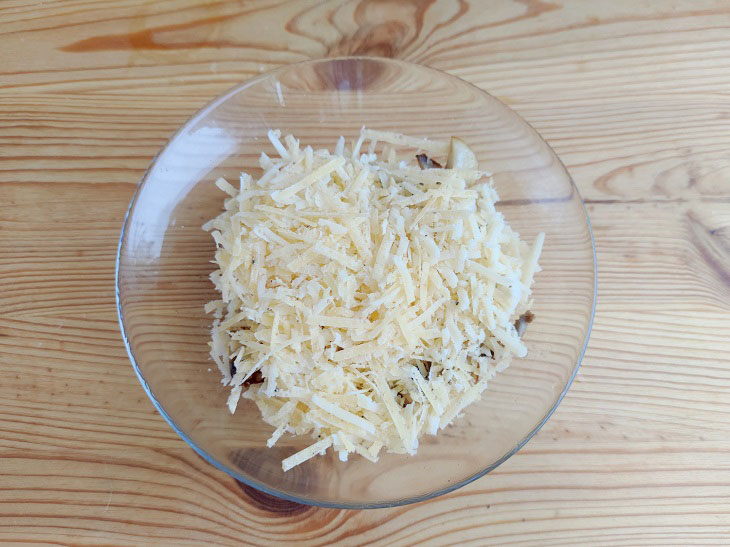 7. Fill chicken pockets with stuffing.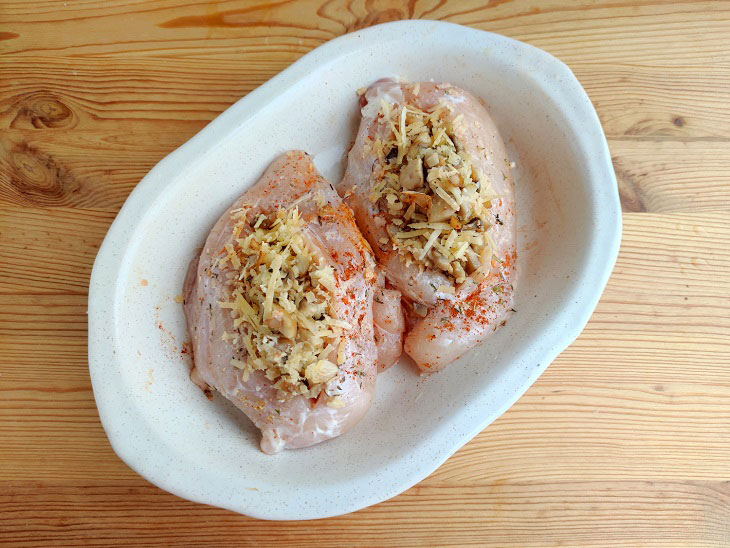 8. Bake products in the oven 190-200 degrees for 20-25 minutes.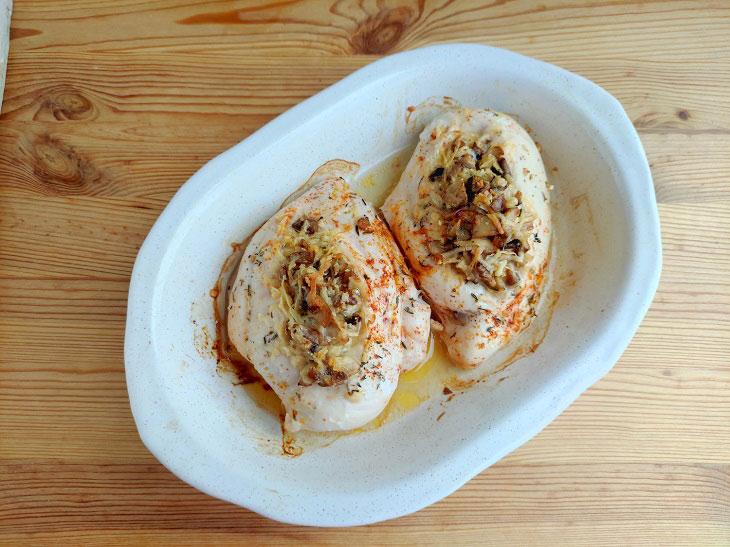 9. Transfer the chicken pockets with mushrooms to a plate, supplement the serving with fresh vegetables, granular mustard and herbs.
The dish turns out hearty, juicy and unusual.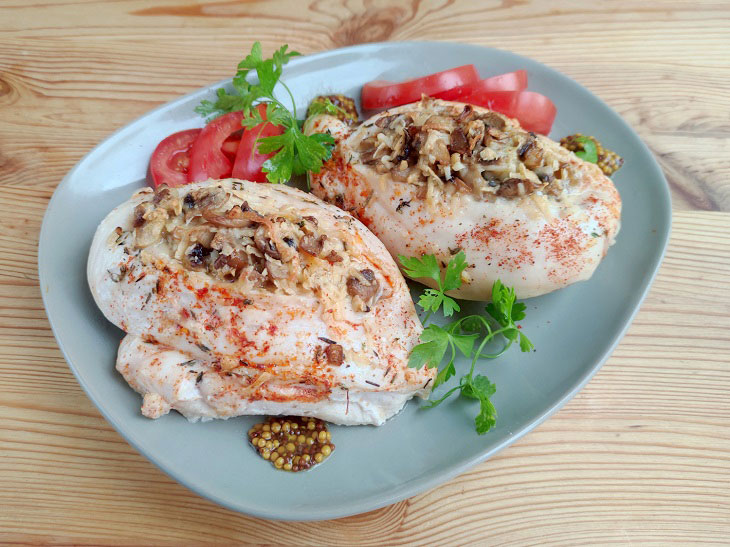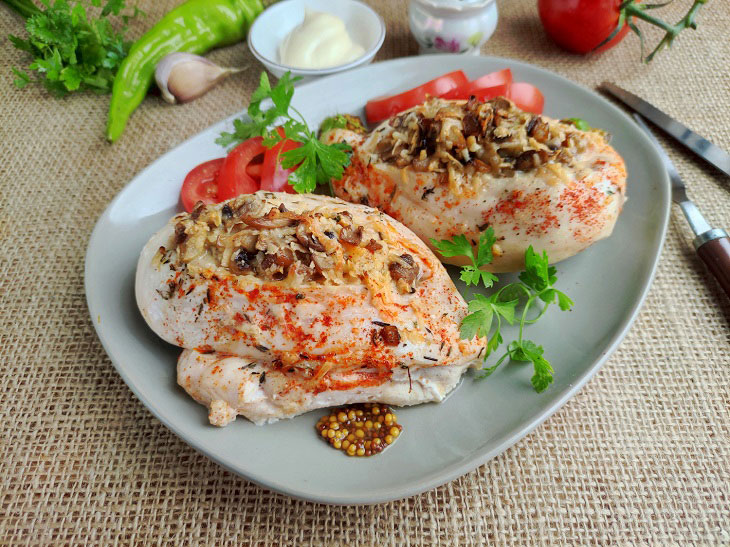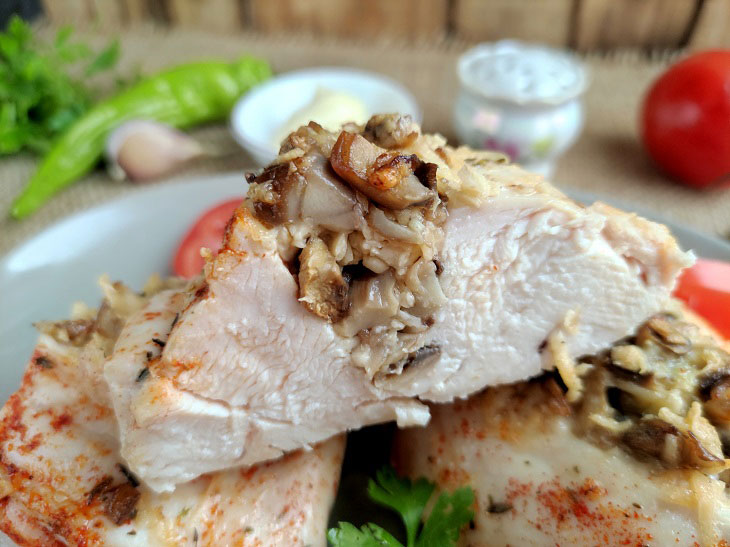 Bon appetit!