Boyarsky chicken rolls always turn out not only very tasty, but also satisfying. You can safely cook them for any feast, they will act as an irreplaceable meat snack. Hard cheese should be used as a filling, however, if you don't like it, then feel free to opt for fresh vegetables, for example, sweet Ratunda peppers. When choosing a chicken fillet in a store, pay close attention to its expiration date so that there are no surprises when you come home.
How to serve ready-made rolls to the table. There is definitely no single answer here. And the thing is that such a meat appetizer goes well with any side dishes and salads. So, you can safely boil young potatoes, add fresh herbs and a piece of butter to it. Or make something from cereals, for example, boil buckwheat. From salads, make the one that is in season. So, if it is summer, then it is best to prepare a salad of fresh vegetables. If autumn or winter has come, then you can serve rolls with sauerkraut, Korean-style carrots, beetroot caviar, or some kind of preservation.
Ingredients:
Chicken fillet – 300 g.
Carrot – 1 pc.
Garlic – 1 clove.
Hard cheese – 30 g.
Salt, pepper – to taste.
Mayonnaise – 0.5 tbsp. l.
Vegetable oil – 50 ml.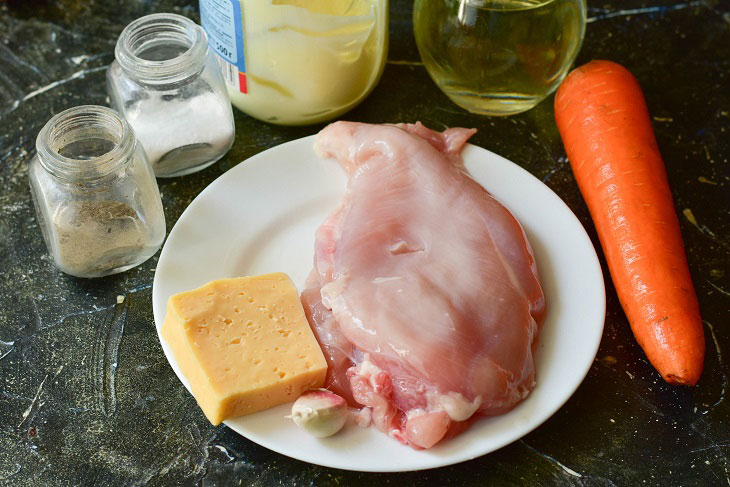 How to cook:
1. Cut the meat like chops. To avoid difficulties in this procedure, use a special knife for meat.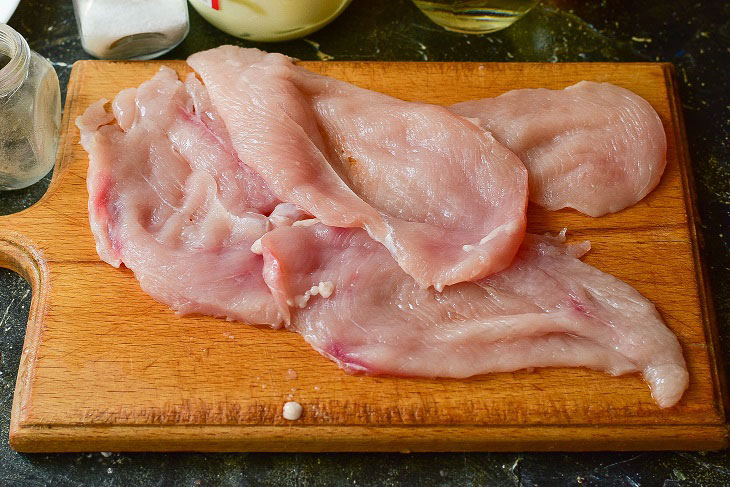 2. Salt and pepper each piece.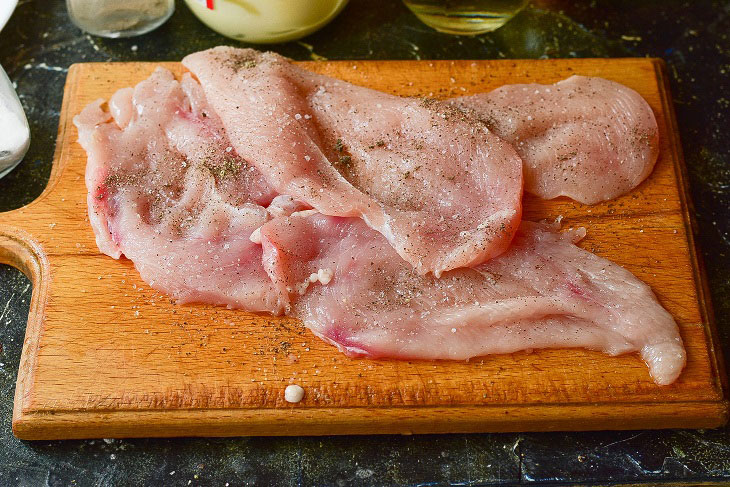 3. Grate hard cheese.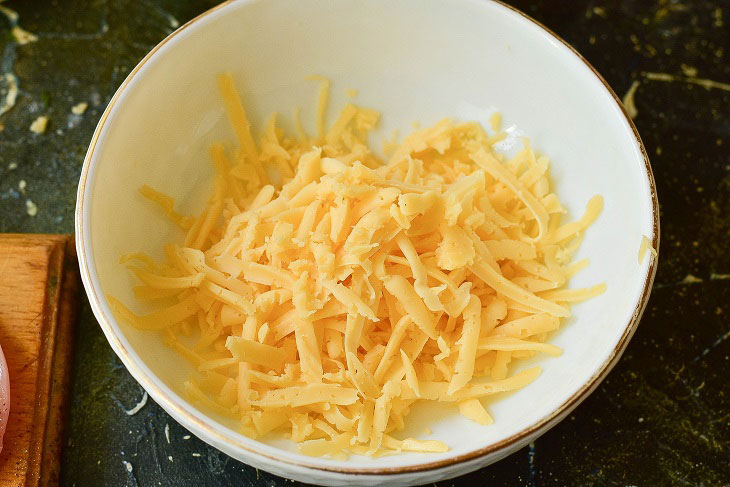 4. Grate carrots and garlic there. Please note that the vegetable must be raw.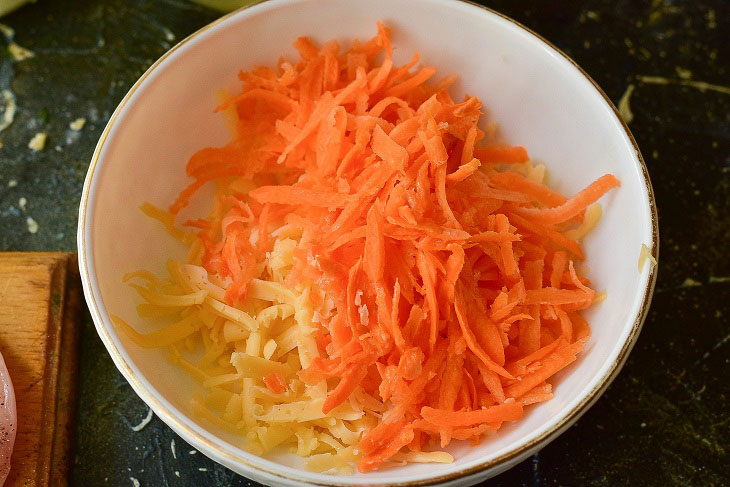 5. Add mayonnaise. If you do not want to use it, then feel free to replace it with sour cream.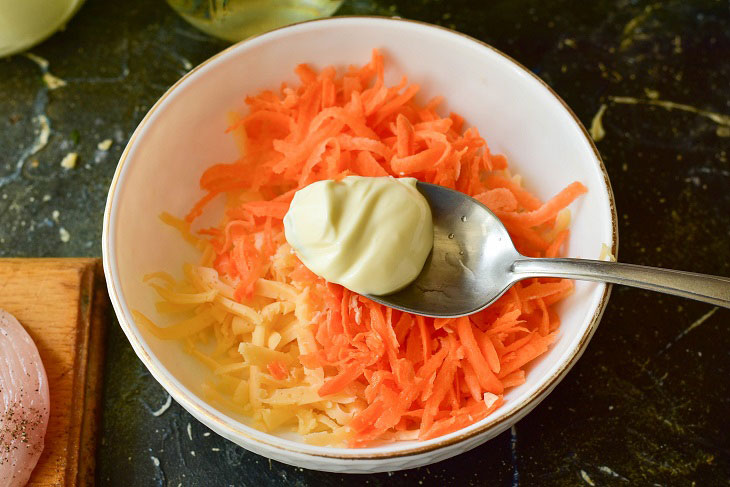 6. Stir the filling. Put some stuffing on one side of the meat.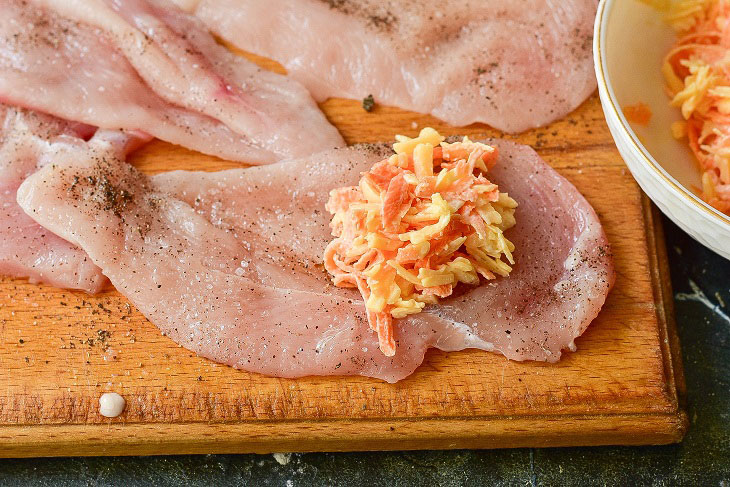 7. Roll the meat into a roll, fasten it with a toothpick. Do the same for the rest of the rolls.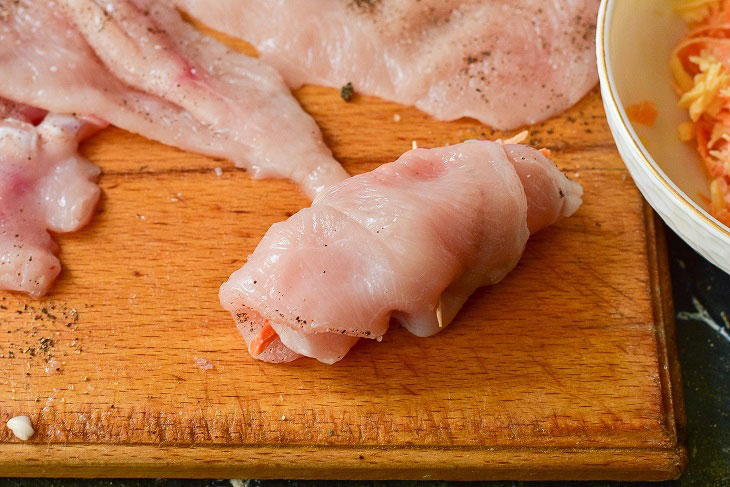 8. Fry them in a skillet until golden brown.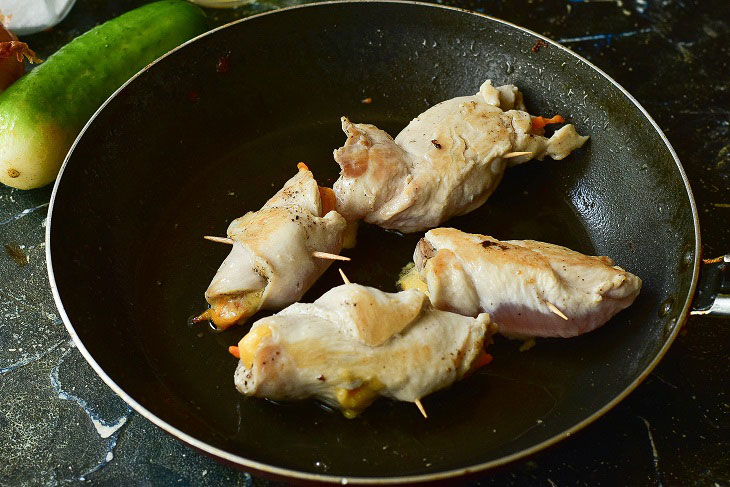 9. Put them in a baking dish.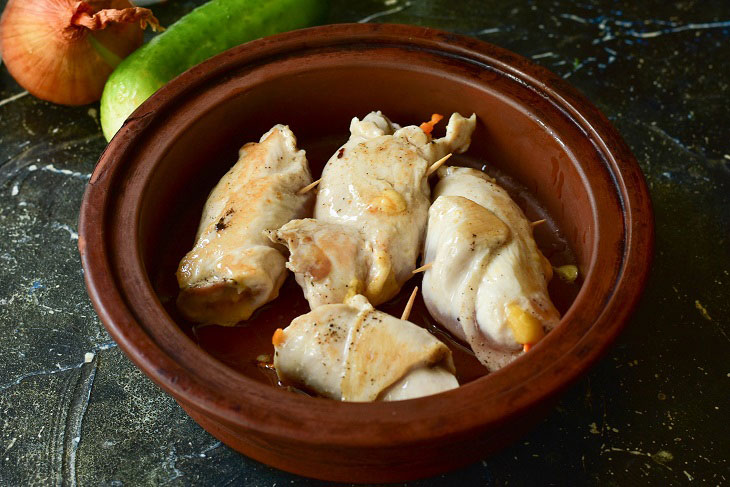 10. Bake Boyarsky chicken rolls in the oven for 20 minutes. Then boldly serve them to the table.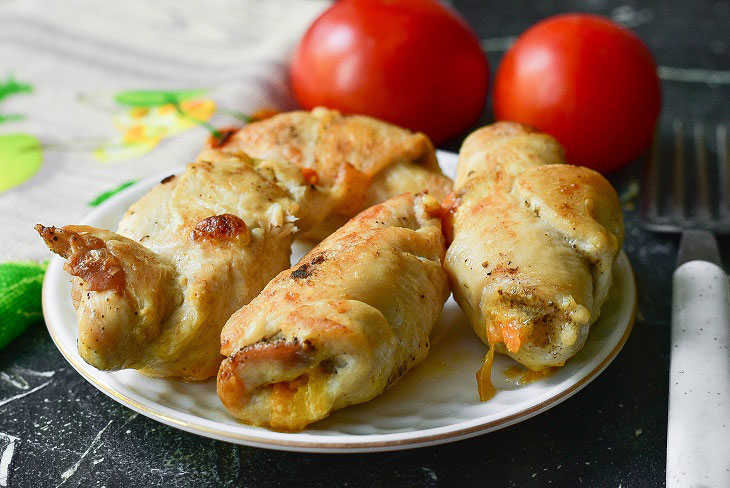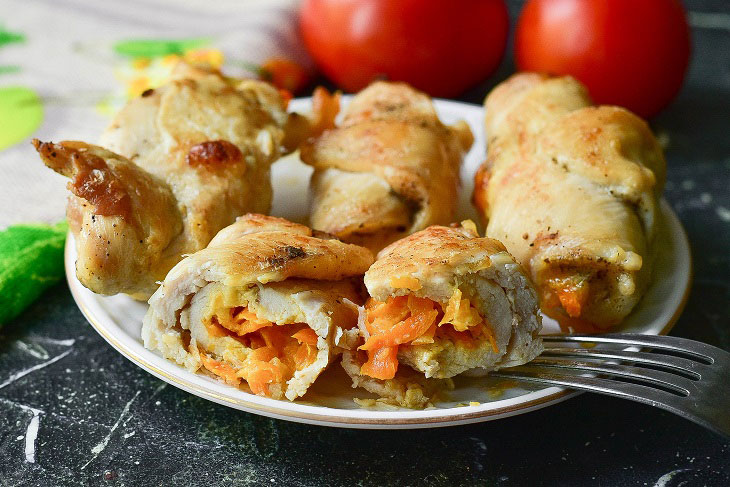 Bon appetit!