For a festive feast or family dinner, cook delicious and original chicken rolls in a pan. They are prepared with filling – our version is fried mushrooms and cream cheese. mushrooms we used oyster mushrooms, but you can replace them with champignons. The filling is ideally combined with chicken meat, the dish turns out to be hearty and nutritious.
You can serve them with any side dish – boiled potatoes, spaghetti or rice. Also serve them with fresh herbs and vegetables, they are always combined with chicken meat. Rolls can be fried in a short time, since chicken fillet is used for the recipe – it is tender and tasty, and it also cooks quickly. You don't need to clean or separate anything from the bones, just cut the fillet into plates, roll them into rolls with delicious filling and quickly fry in a pan.
Mushroom stuffing with cheese is the right decision. But you can also experiment, add pickled cucumber and hard cheese instead of cottage cheese to the filling.
Ingredients:
Chicken fillet – 250 g.
Mushrooms (oyster mushrooms) – 150 g.
Soft curd cheese – 70 g.
Vegetable oil – 40 g.
Salt, black pepper – to taste.
Fresh herbs – for serving.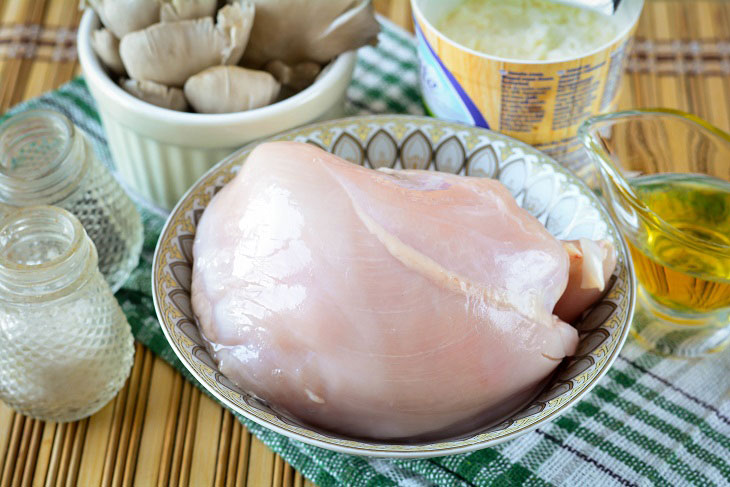 How to cook:
1. Rinse the oyster mushrooms well, cut into strips – this is an ideal form for the filling.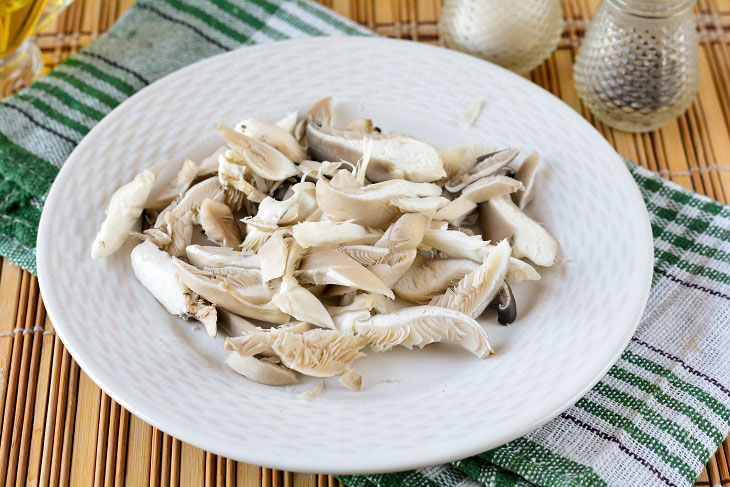 2. Fry the mushrooms for 5-7 minutes, stirring in a pan with a little oil. Fry over moderate heat, adding a small amount of spices – salt and pepper. Put the fried mushrooms in a plate, cool.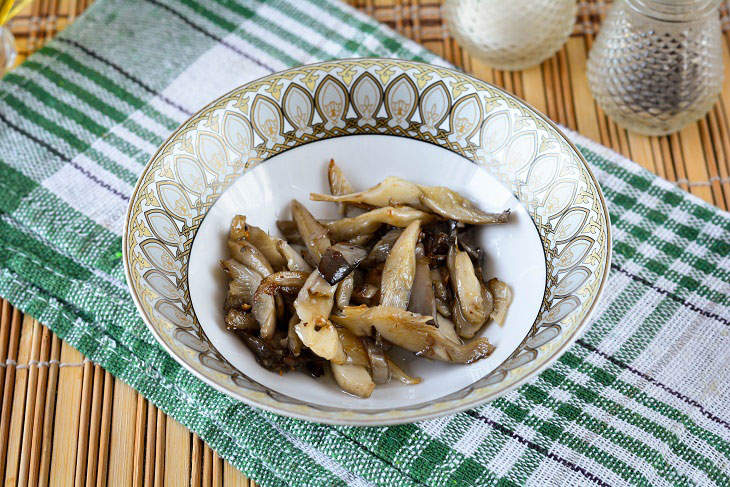 3. While the mushrooms are cooling, prepare the meat. Rinse the chicken fillet, dry it on napkins, then cut into long plates.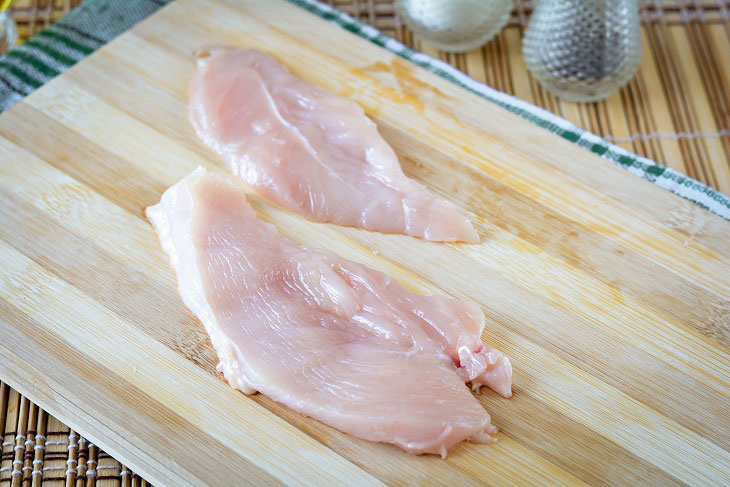 4. Beat the chicken fillet with a hammer, lightly salt and pepper on each side. The plates should become flat and thin – so the rolls will be easier to roll.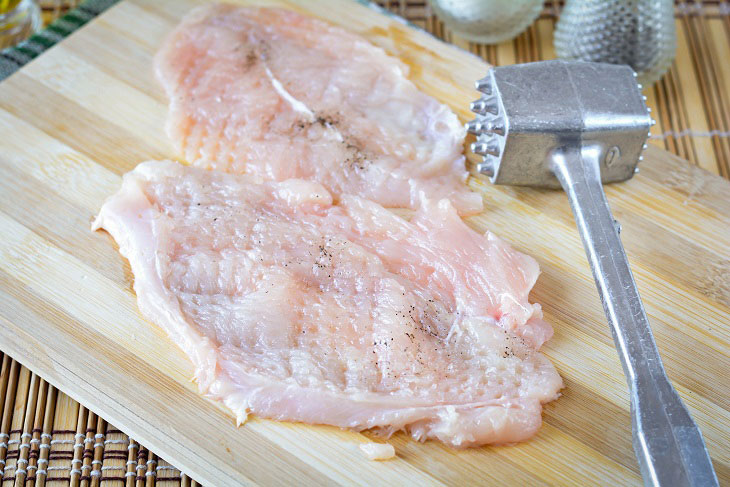 5. Put about a teaspoon of mushroom stuffing on one edge of the meat.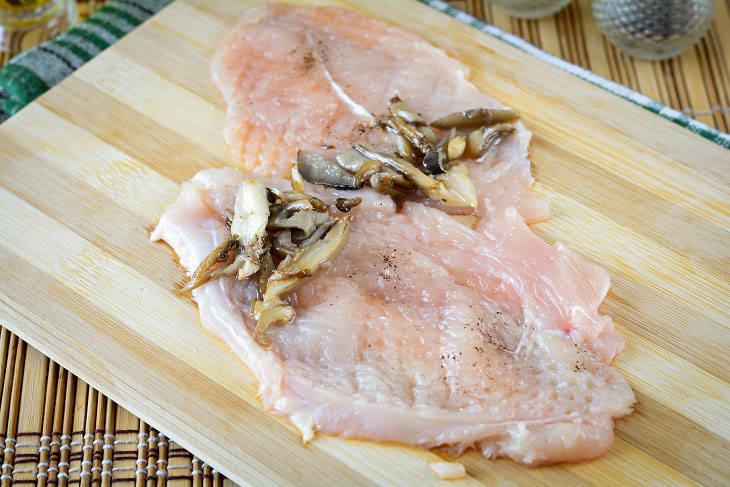 6. Top with a medium amount of soft curd cheese – also about 1 tsp.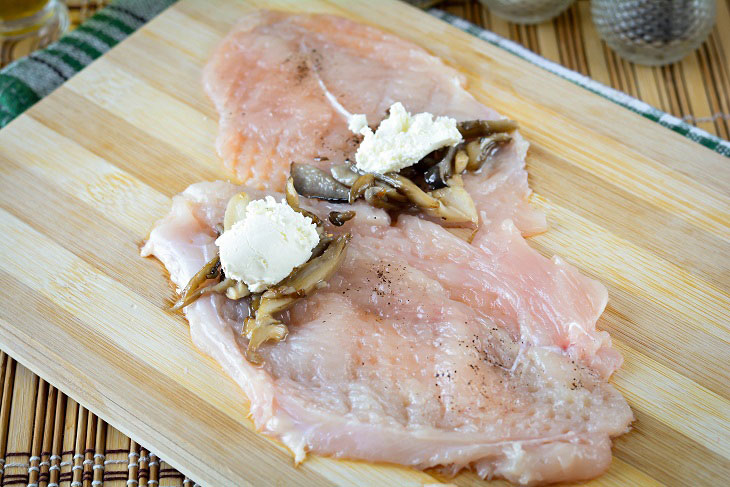 7. Roll up the chicken rolls, pressing the stuffing tightly.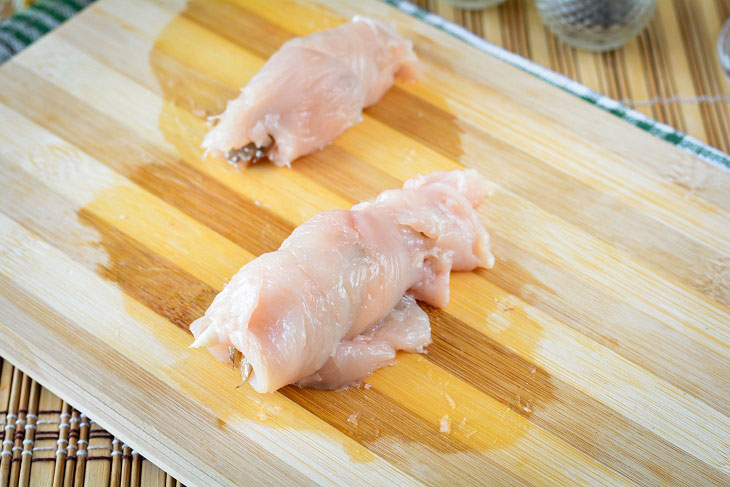 8. Heat the oil in a frying pan, set the heat to medium, lay the rolls seam down so that they are instantly sealed in oil and do not turn around.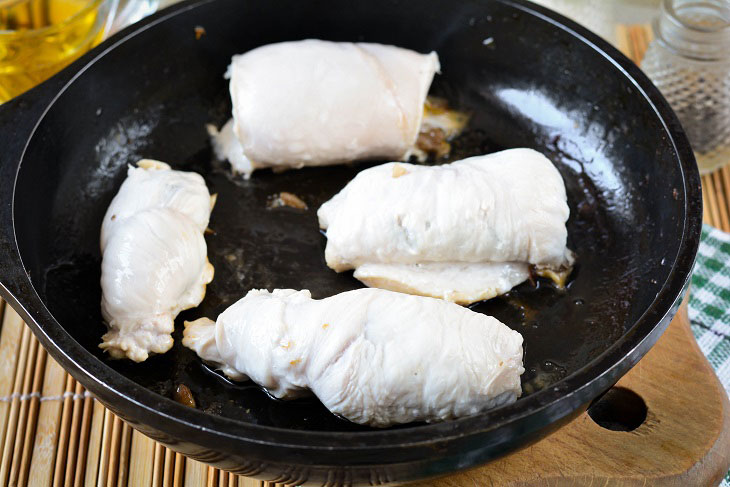 9. Fry for 3-4 minutes, then turn over and fry for the same amount of time. Then reduce the power, cover the pan with a lid and simmer over low heat for another 5 minutes.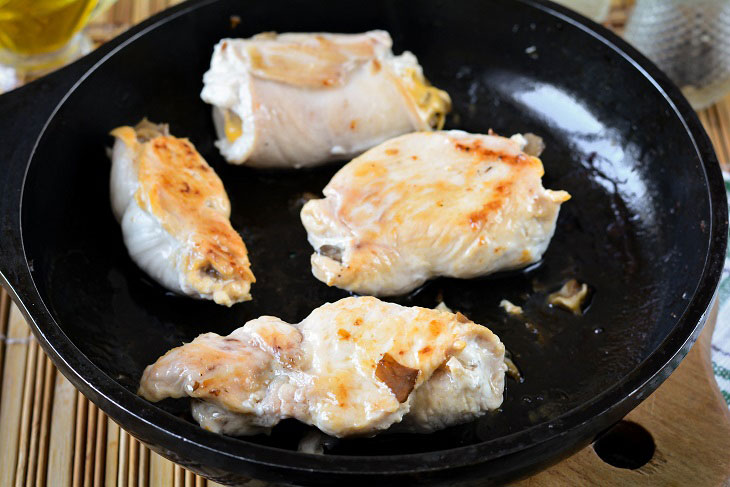 The finished dish is delicious both hot and cold. Serve to the table, garnished with fresh herbs.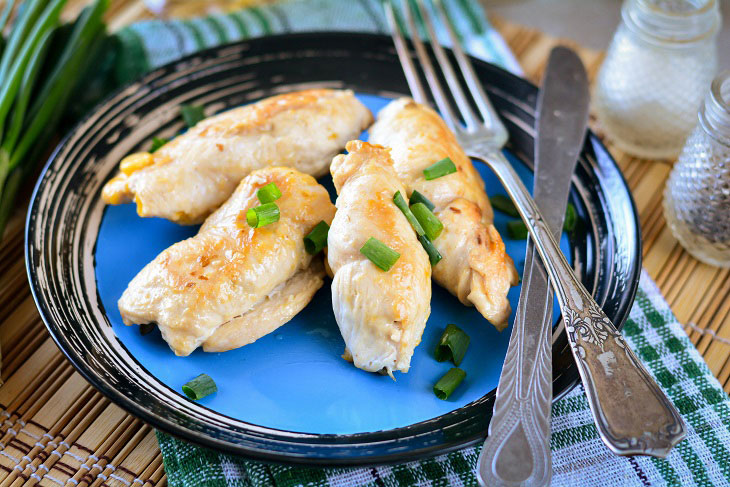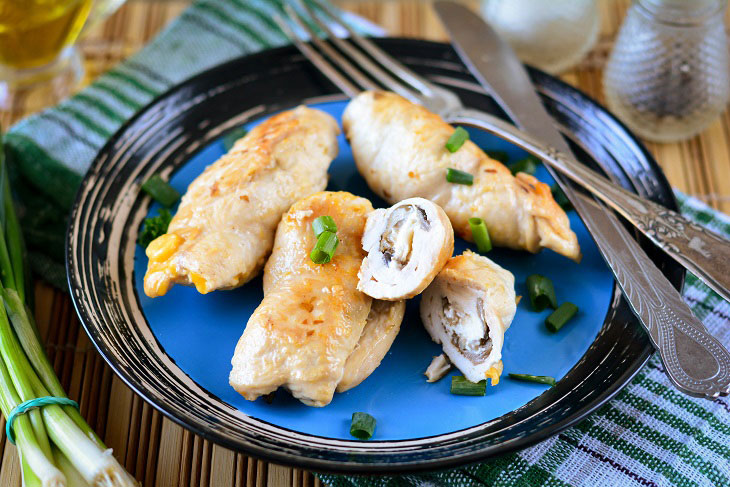 Enjoy your meal!