An interesting way to cook chicken with the addition of alcohol will surely appeal to all members of your family. For the preparation of chicken meat, you can use wine, cognac or beer. Alcoholic drinks are added to batter, marinade or gravy. The meat is tender, juicy with a pleasant aroma.
Try to cook "drunk" chicken, cooked in a pan in beer. For the recipe, we suggest choosing small chicken parts of the same size. You can use wings, small drumsticks or fillets. We chose the middle parts of the wings. For pouring, the best quality beer of your favorite variety is best – dark or light. The strength of the drink does not matter, all alcohol is evaporated during the preparation process. Choose dry aromatic herbs and spicy ingredients based on your preferences.
A grill pan is ideal for frying – it will reliably seal the meat juices and give the dish a special taste. As a last resort, use an ordinary thick-walled frying pan with high sides.
Ingredients:
Wings – 12 pcs.
Beer – 250 g.
Vegetable oil – 25 ml.
Salt, pepper – to taste.
Red pepper flakes – 2 g.
Khmeli-suneli – 3 g.
Greens and leeks – for serving.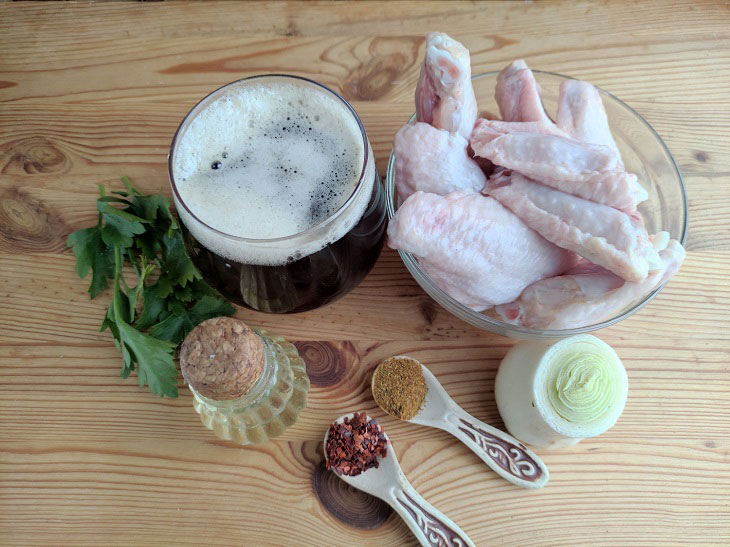 How to cook:
1. Rinse the wings, dry with a towel. Rub the meat pieces with a mixture of salt, pepper and spices. Leave for a quarter of an hour.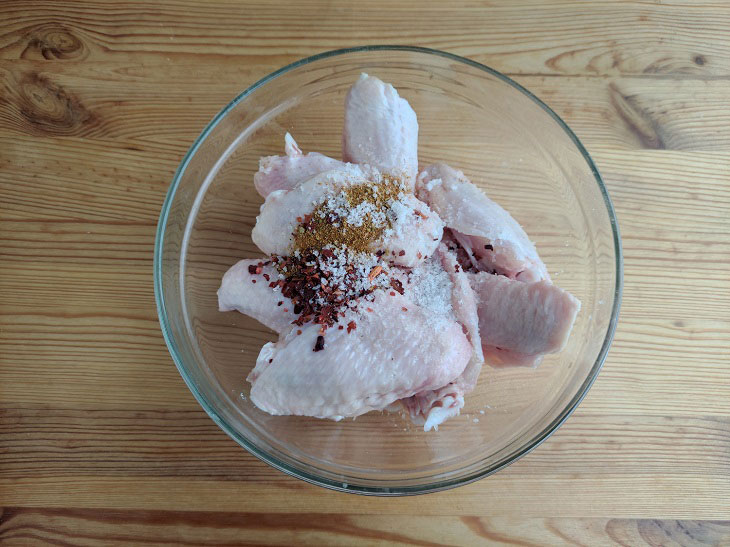 2. Heat a frying pan with vegetable oil. Add wings and fry for about 4 minutes until golden brown.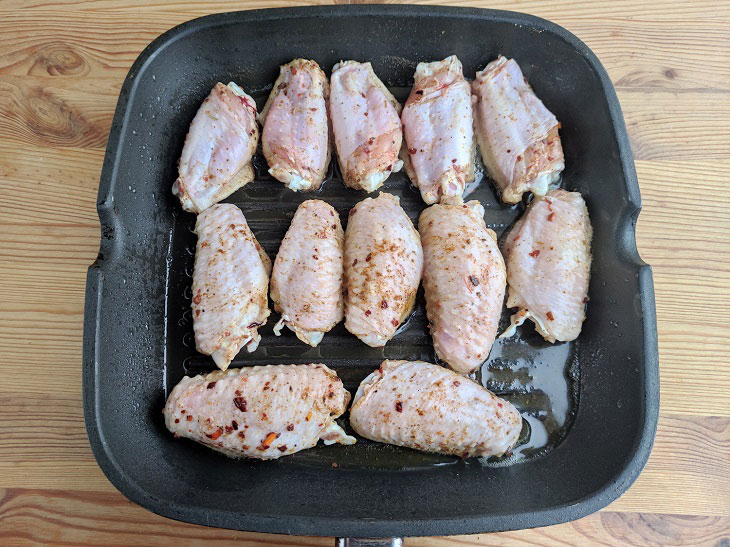 3. Turn chicken over. Continue cooking in the same way.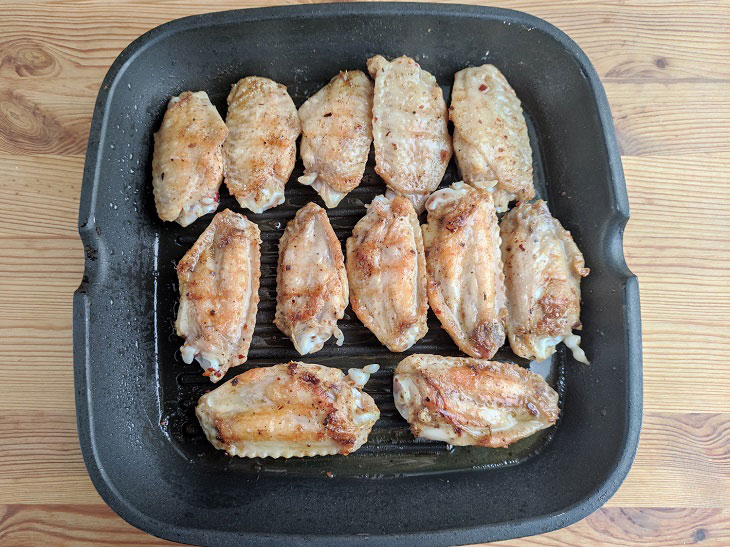 4. Gradually, carefully add the beer. Pour 1/3 cup first. The product lathers a lot and can scald your hand. Wait until the foam settles.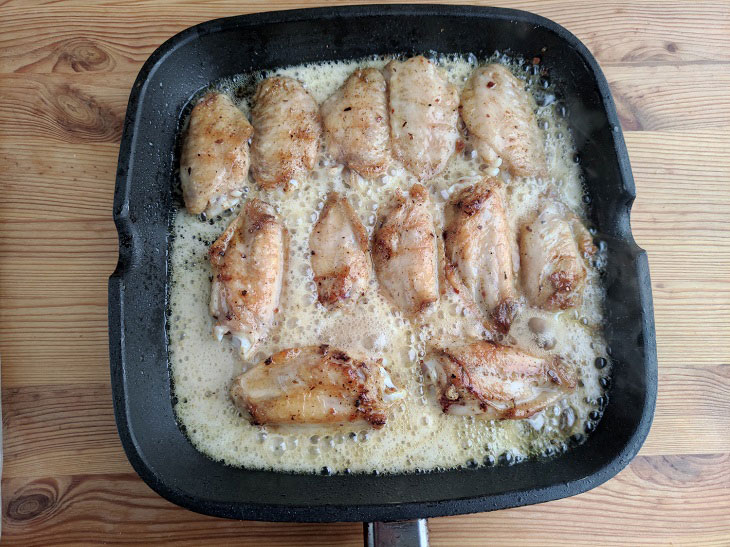 5. Add the rest of the beer and cook over medium heat until the liquid has completely evaporated. At the end of cooking, turn the wings over a few times so that they are covered with a shiny glaze.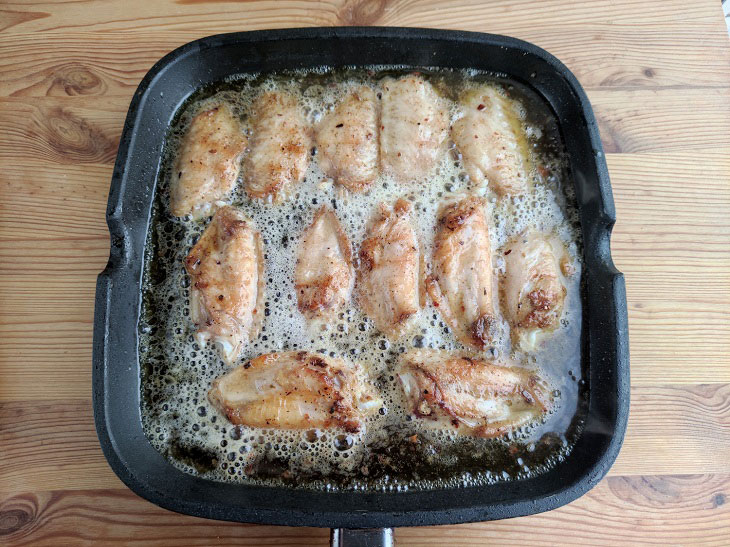 6. Transfer the "drunk" chicken to a serving plate. Cut the leek into thin rings and lay them on the meat. Garnish the dish with fresh parsley leaves.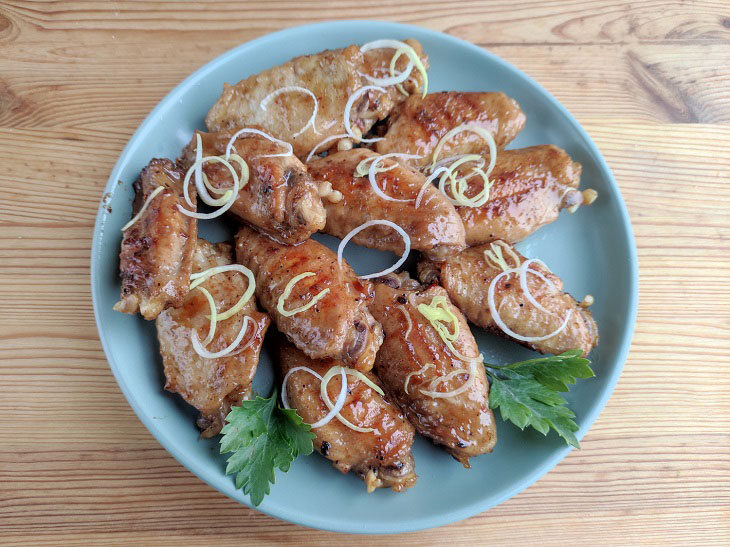 Delicious juicy meat looks appetizing and just melts in your mouth. Wings can be served as an appetizer for beer or white wine. And you can add your favorite side dish and diversify your daily menu.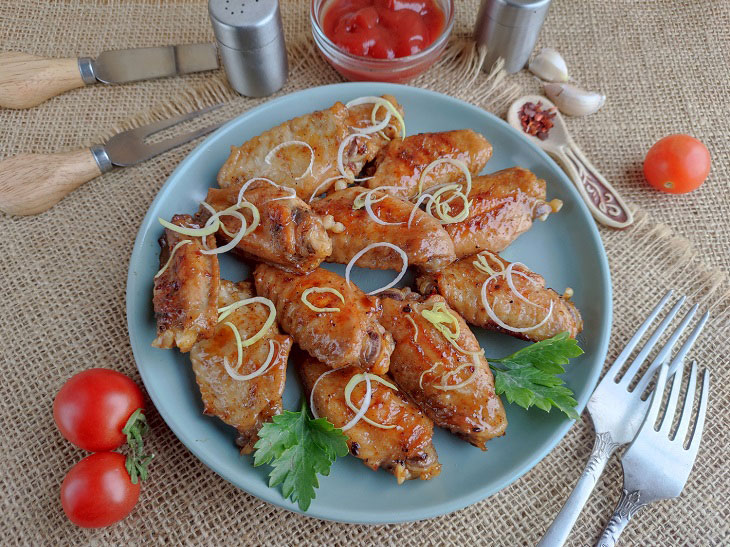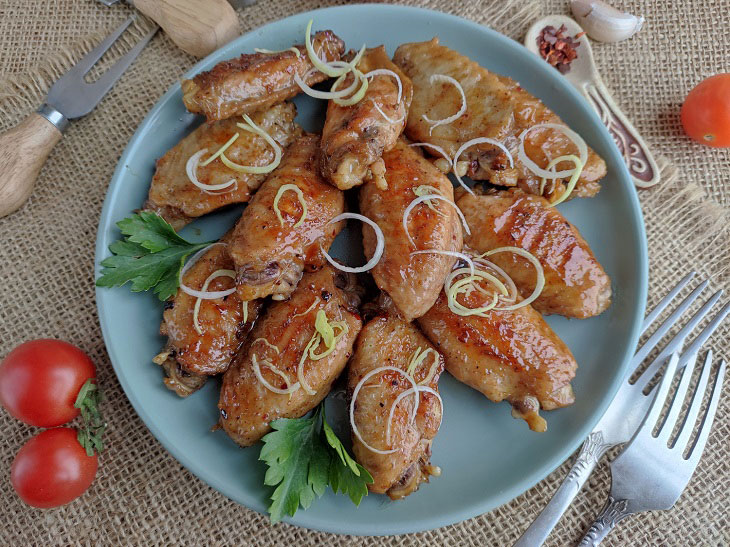 Bon appetit!