Real cabbage should be slightly sour, as its main ingredient is sauerkraut. To get a not so sour taste, you can combine sour and fresh cabbage.
If you want to feel the taste of sauerkraut brightly, you do not need to add too many spices. Almost any meat, both on the bone and without, is suitable as a meat component of the dish. And also often lard or cracklings are added to the cabbage.
Ingredients:
Pork – 450 g.
Potatoes (large) – 3 pcs.
Onion – 1 pc.
Carrots – 1-2 pcs.
Millet – 5 tbsp. l.
Sauerkraut – 230 g.
Fresh cabbage – 200 g.
Tomato paste – 2 tbsp. l.
Salt – to taste.
Black ground pepper – to taste.
Ground paprika – 1 tsp
Basil – 1 pinch.
Suneli hops – 1 pinch.
Greens – a small bunch.
Garlic – 2 cloves.
Vegetable oil – 3 tbsp. l.
How to cook:
1. Cooking cabbage must begin with boiling the meat component. Cut a piece of pork meat into portions and boil until almost cooked. Drain the first water and fill with new. After the water boils again, boil the meat for 1.5 hours. Then you can add the rest of the ingredients one by 1. Add salt at the end of cooking meat.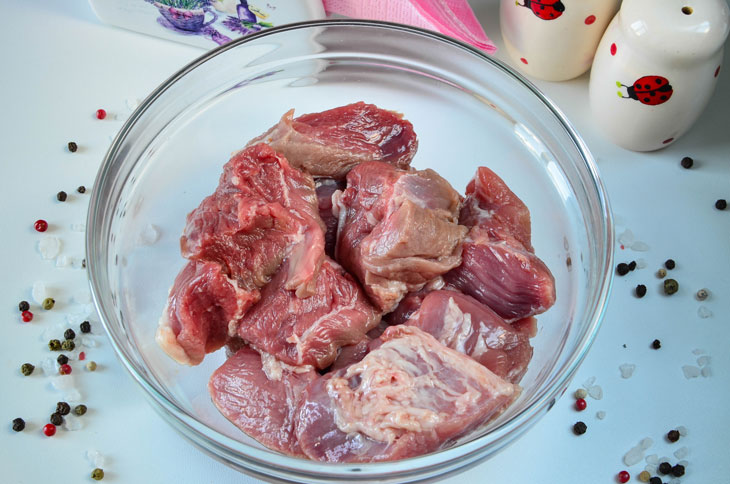 2. Peel vegetables: carrots (if it is large, take one piece), onions, potatoes and garlic. Also prepare cabbage.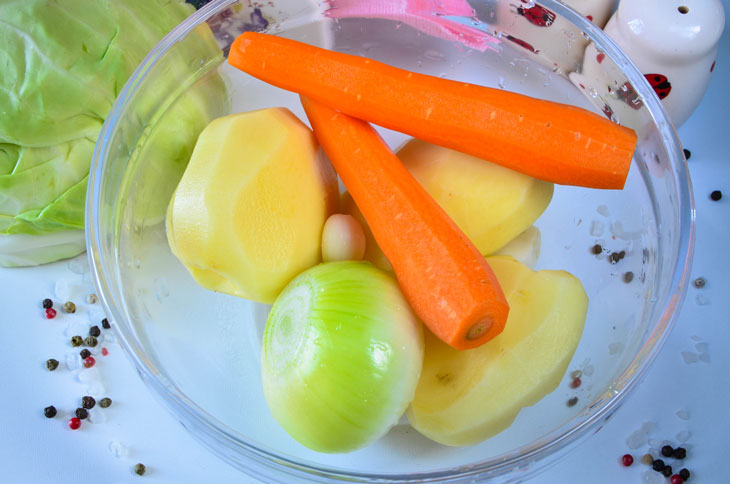 3. To prepare the cabbage dressing, you need to grate the carrots on a medium grater, and cut the onion into small cubes. Fry all this in sunflower oil for 5 minutes.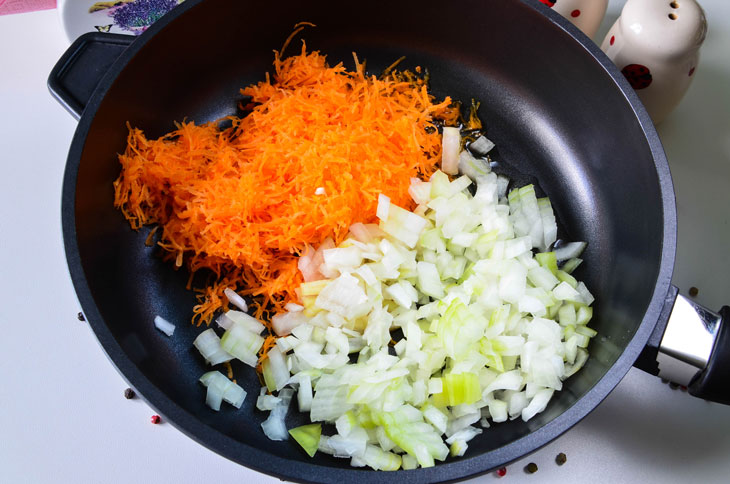 4. Dilute the tomato paste in a glass of water. When the vegetables become soft, pour in the resulting tomato juice and add spices to taste. I added ground black pepper, paprika, dried basil and suneli hops. But you can limit yourself to one black pepper.
5. Simmer the dressing, stirring occasionally, for another 5-10 minutes.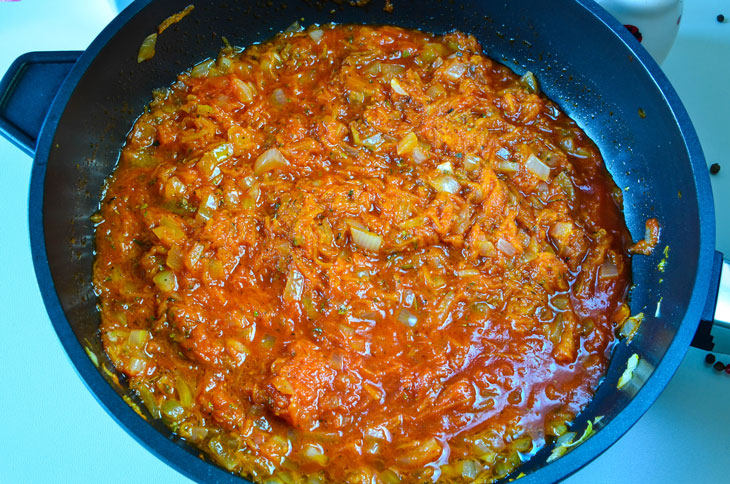 6. Pour water over millet and leave for a while. Then pour the millet into the pan along with the potatoes, which can be cut in half.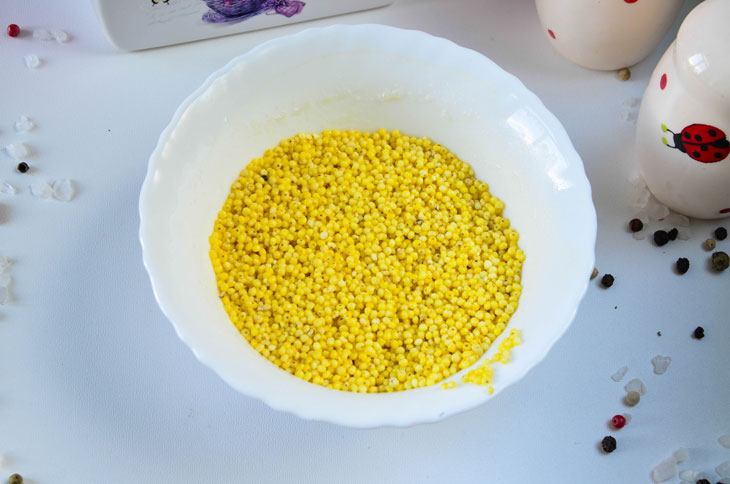 7. The potatoes will be ready in about 30 minutes. Take it out of the pot.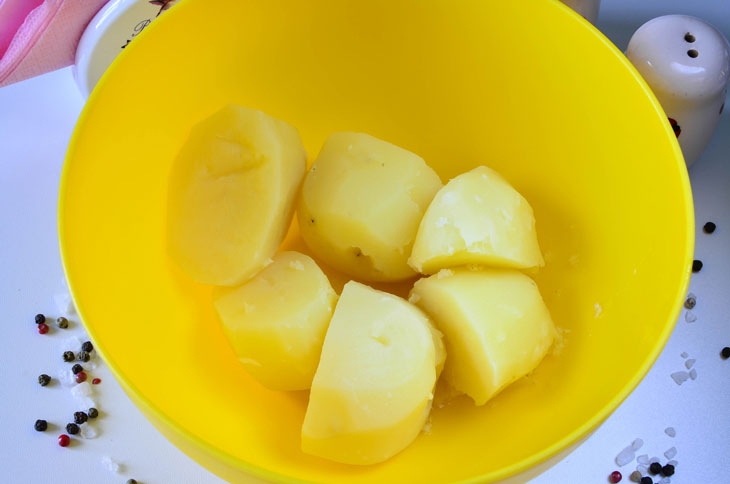 8. Mash with a masher into a puree.
9. Send the mashed potatoes back to the pot along with the dressing.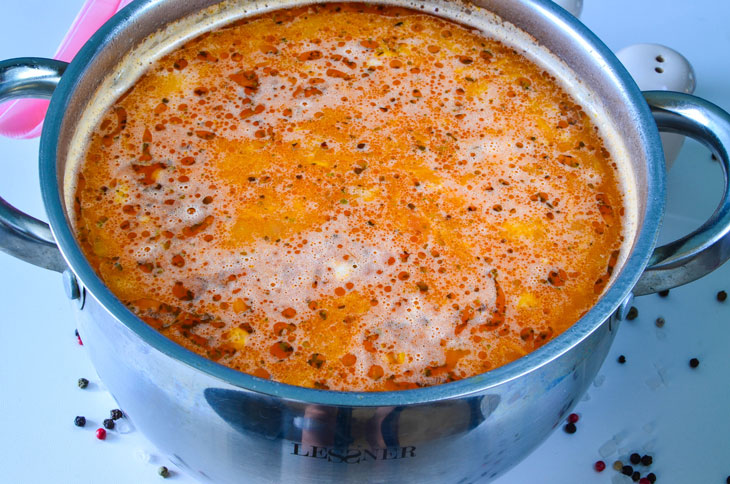 10. Finely chop the sauerkraut. Chop fresh cabbage and chop finely. If desired, it can even be passed through a meat grinder.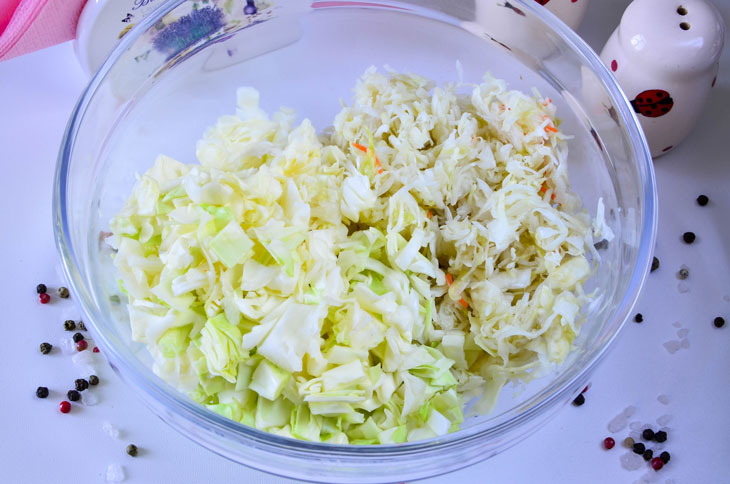 11. Put cabbage and crushed garlic in a saucepan.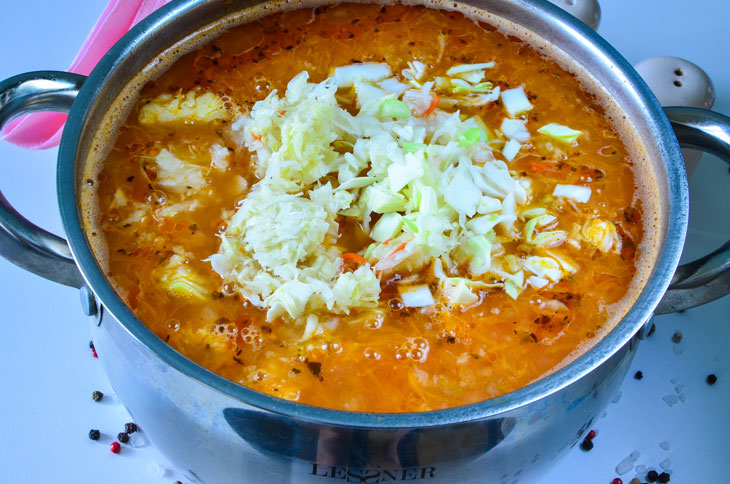 12. Rinse the greens well and finely chop. Add to cabbage. Let it boil and boil for two more minutes. In parallel, taste and add the missing spices. Turn off the heat and let stand with the lid closed for 30 minutes.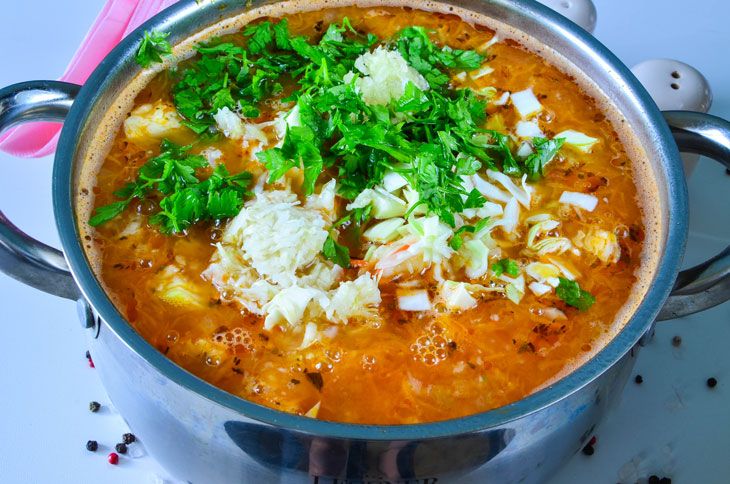 The cabbage is ready. Serving with a green onion and sour cream, the taste of the dish will become even more unique.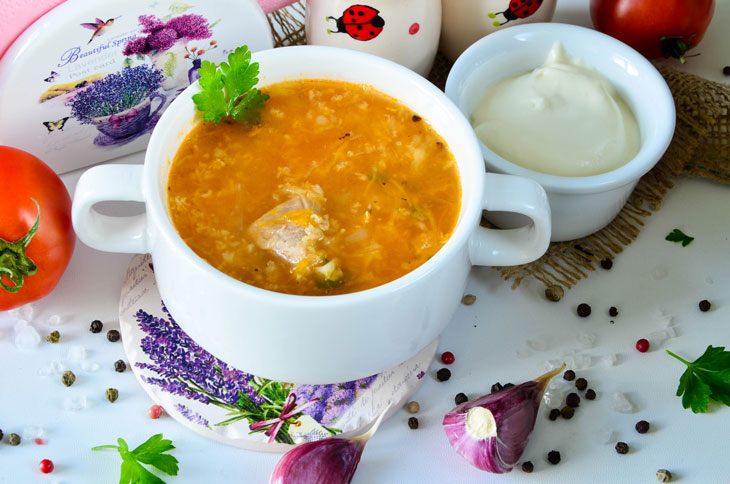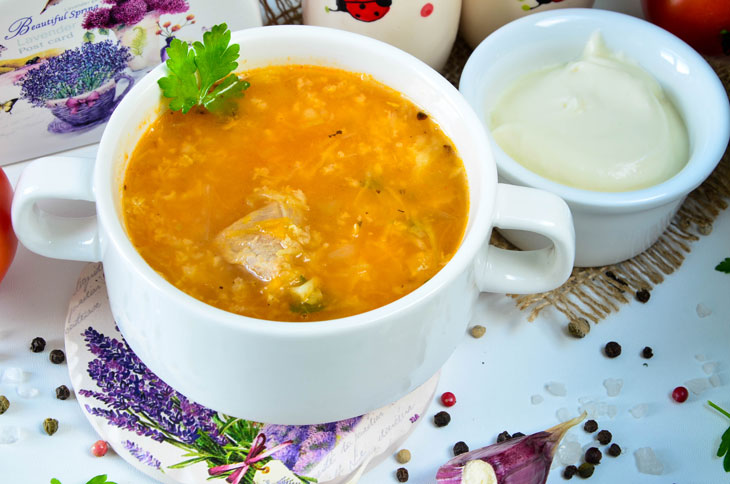 Bon appetit!