Soup with garlic dumplings can be prepared if you want some kind of non-standard first course in taste and ordinary soups or borscht are boring. For the preparation of dumplings, the most common ingredients are used, and since garlic is also added to the dough, they turn out to be quite fragrant and appetizing.
It should be served on a day off or for dinner. As meat, it is best to opt for a beef or pork backb1. However, the soup can be cooked without meat. To prepare dumplings, you need to use a chicken egg, flour and chopped garlic.
Ingredients:
Garlic – 2 cloves.
Carrot – 1 pc.
Onion – 1 pc.
Potato – 1 pc.
Egg – 1 pc.
Flour – 80-100 g.
Salt – 0.5 tbsp. l.
Meat on the bone – 350 g.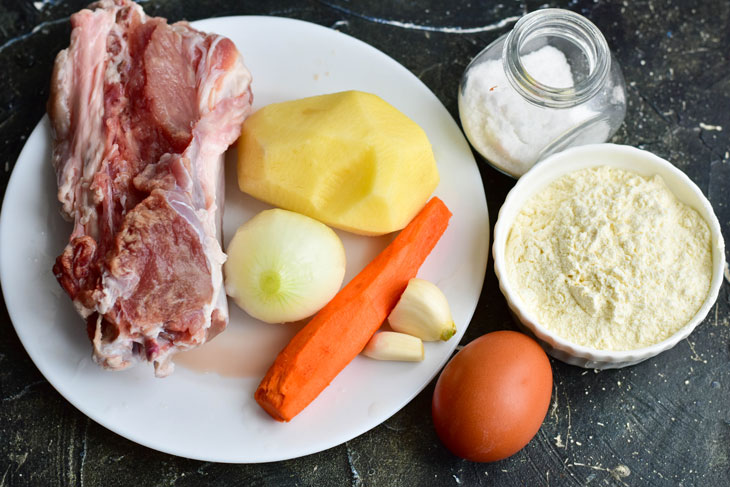 Cooking:
1. Wash the meat on the bone very thoroughly and place it immediately in the pan. Pour in water.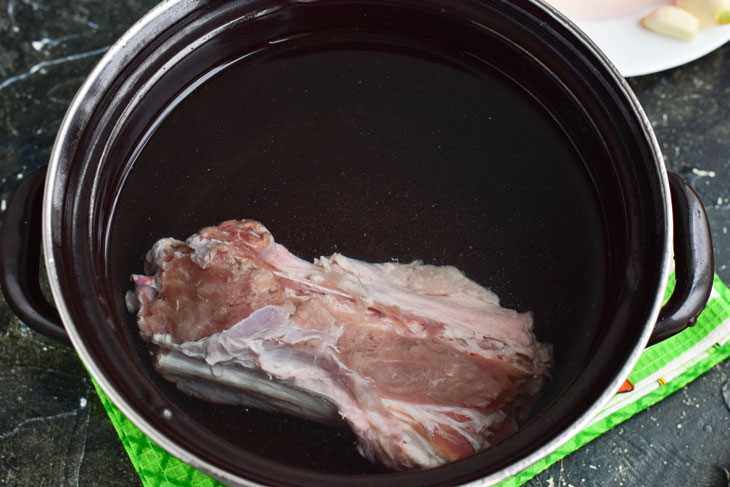 2. Then add salt. Boil the broth for 40 minutes.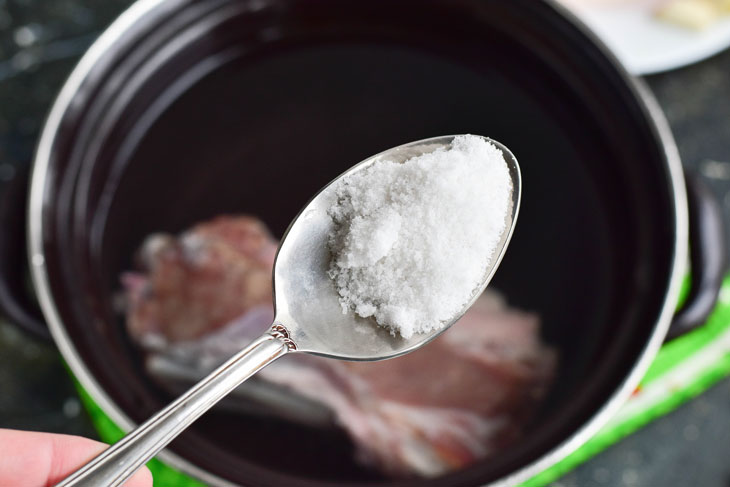 3. Peel the potatoes with a vegetable peeler, rinse under running water, and then cut into medium-sized cubes. Put the potatoes in the broth and cook it for another 20 minutes.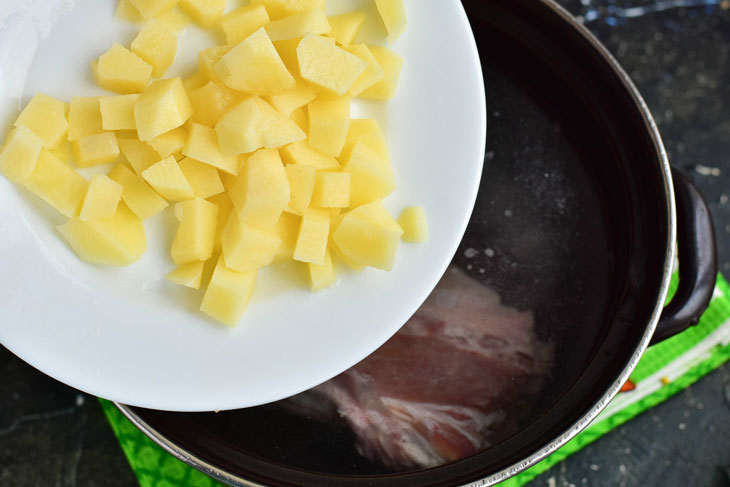 4. Grate carrots on a fine grater, which must be cleaned and washed beforehand. Peel the onion and cut it into small cubes.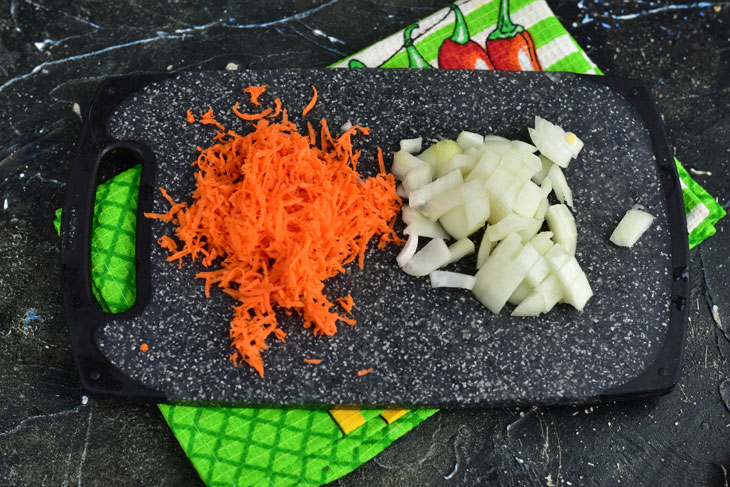 5. Fry the vegetables in a pan, putting a little lard or butter on it, or pouring vegetable oil.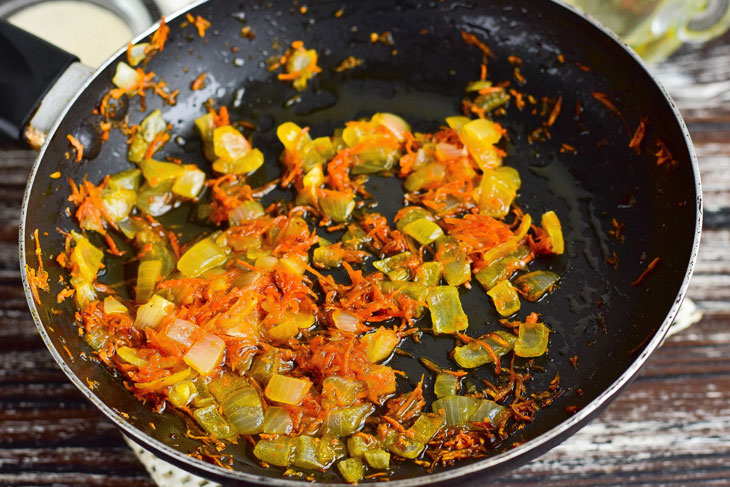 6. Put the roast in the soup.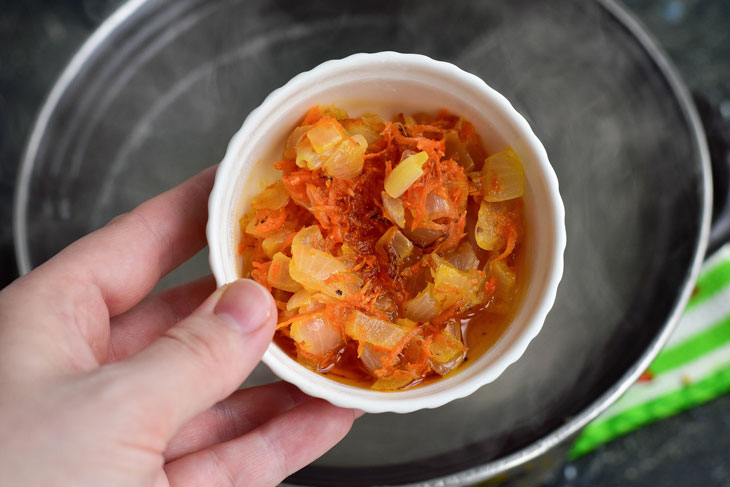 7. Beat an egg into a bowl, squeeze 1 or 2 cloves of garlic through a garlic press.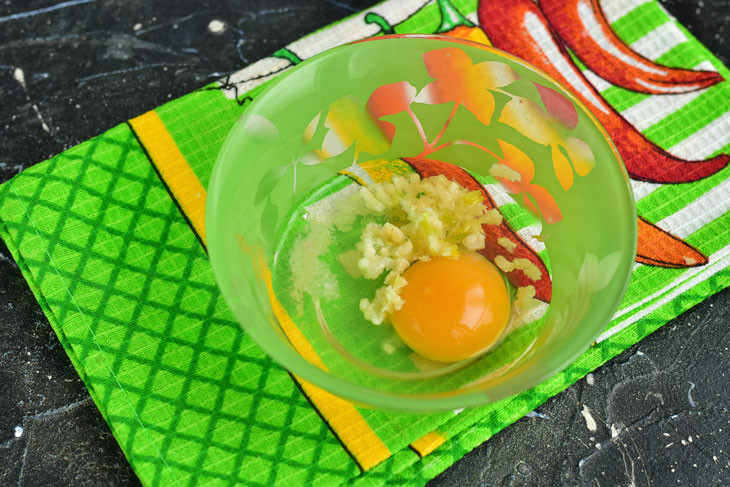 8. Add flour.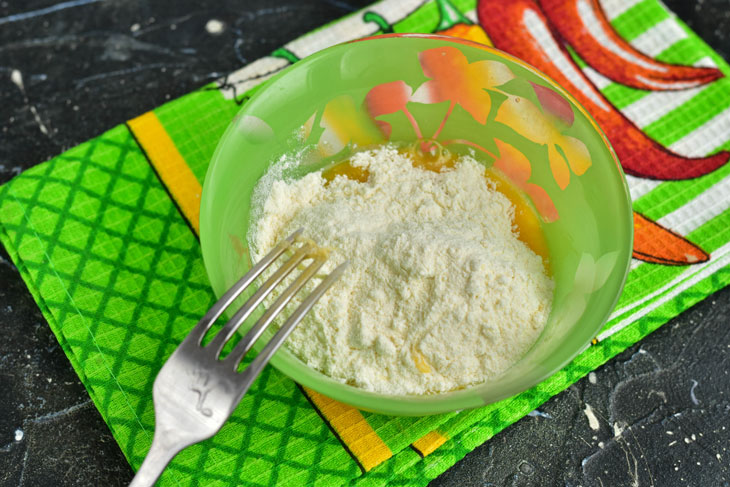 9. Mix all ingredients very well.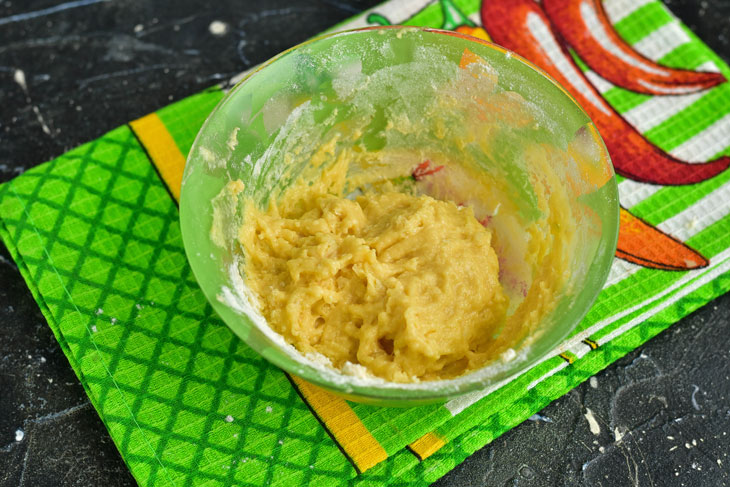 10. Now dip a teaspoon into the boiling broth, then scoop up some of the egg mass and send it to the soup. Thus, make all dumplings. Simmer the soup for another 7-9 minutes.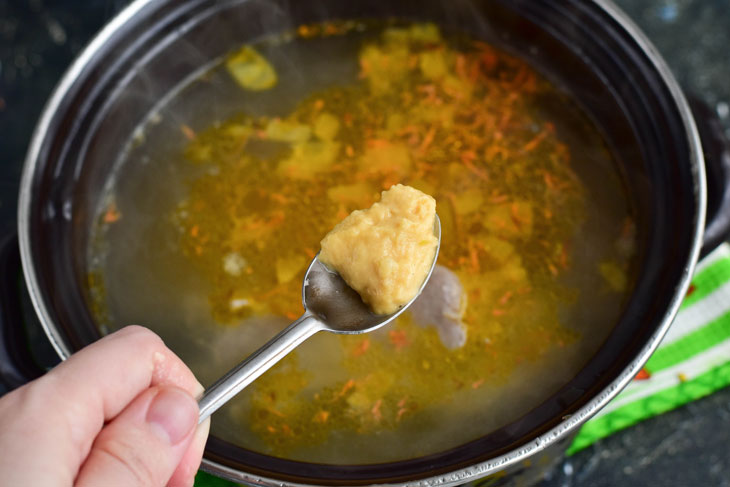 Here is the soup!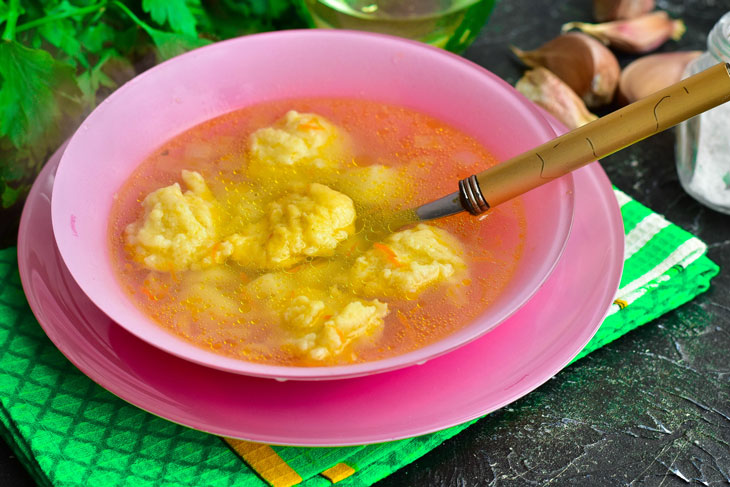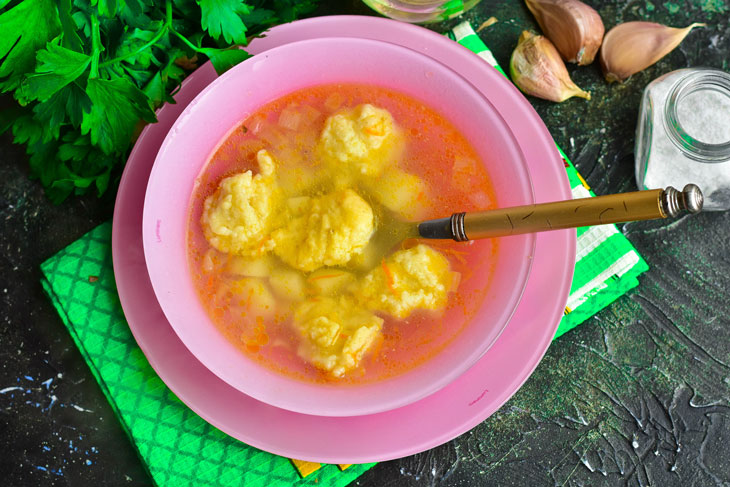 Bon appetit!