Soup with cheese balls according to this recipe is not only very satisfying, but also quite appetizing in appearance. That is why, if you want to surprise family members, you can safely cook it. When choosing meat for the broth, it is better to give preference to the chicken back. If you prefer pork or beef, then use them. It is better to take hard cheese of high quality, and even the one you like to taste. Ready-made unusual soup should be served immediately, while it is hot. If you have time and desire, then in addition to it you can fry crackers or buy ready-made ones.
Since the soup broth is boiled on meat, and original cheese balls are added to it, such a first course can safely serve as a full meal. Even the second dish does not need to be cooked at all.
Ingredients:
Chicken back – 1-2 pcs.
Onion – 0.5 pcs.
Carrots – 0.5 pcs.
Salt – to taste.
Chicken egg – 1 pc.
Vegetable oil – 30 ml.
Cheese – 50 g.
Flour – 2-3 tbsp. l.
Potato – 3 pcs.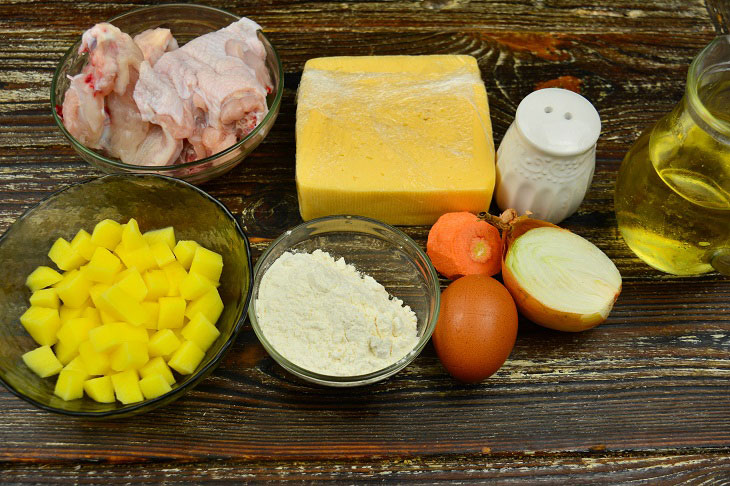 How to cook:
1. Put the meat in the pan (chicken backs or whatever the choice was made on). Pour in water.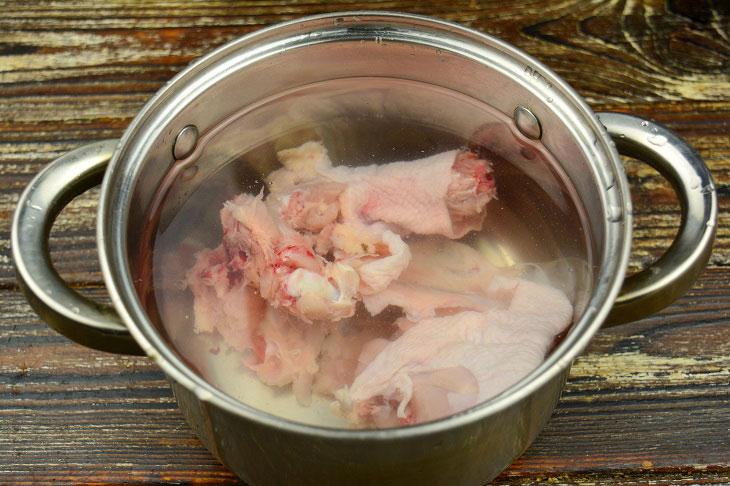 2. Add salt according to taste preferences.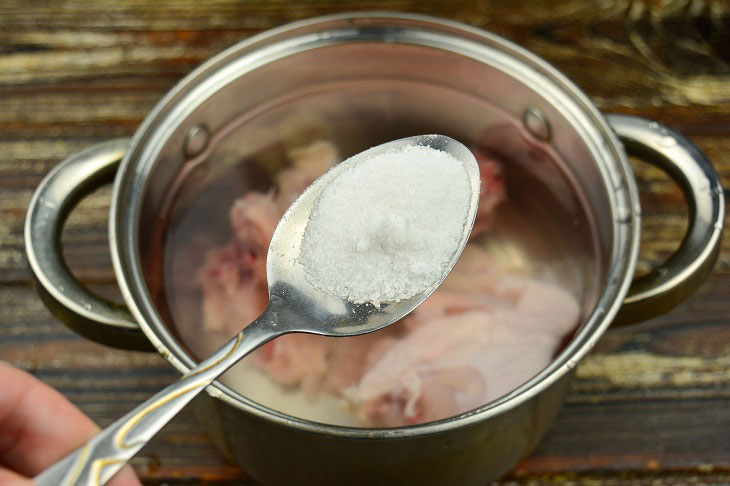 3. Lay out the potatoes, which are peeled and cut into small cubes.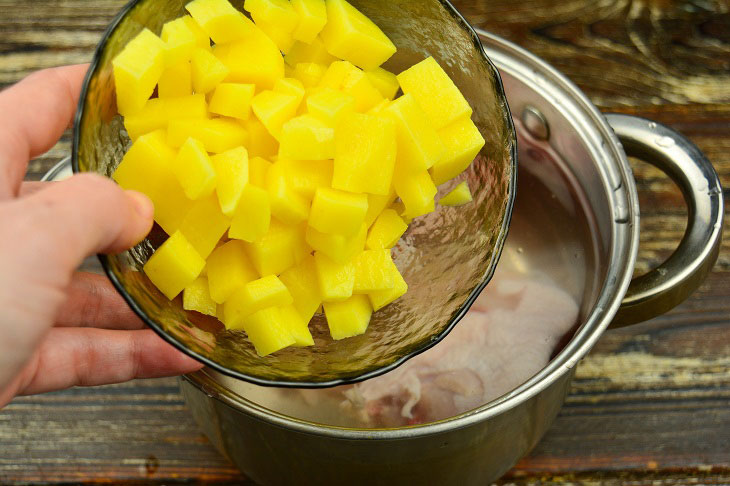 4. Simmer the broth for at least 30 minutes. When it boils, be sure to collect all the foam with a regular spoon. Crack an egg into the container. Lay out the cheese, which you previously grate on a shallow 1.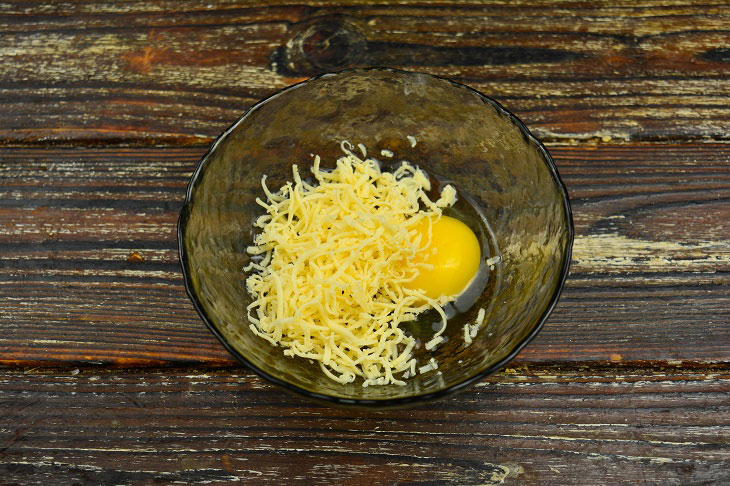 5. Add flour.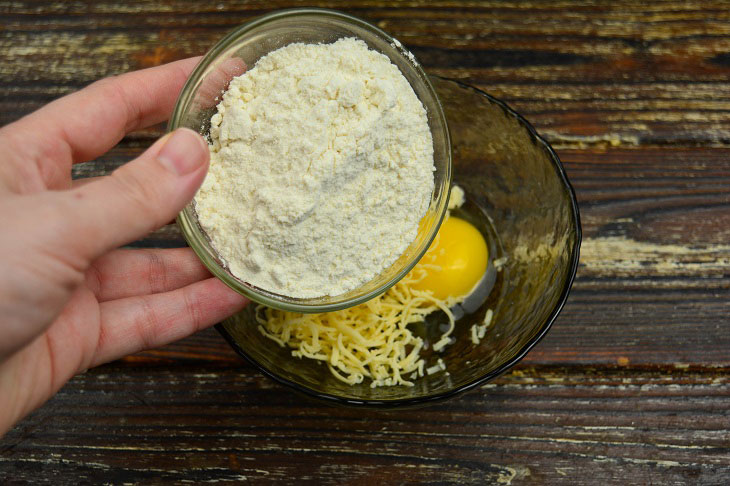 6. Mix well. You can do this with your hands or with a spoon or fork.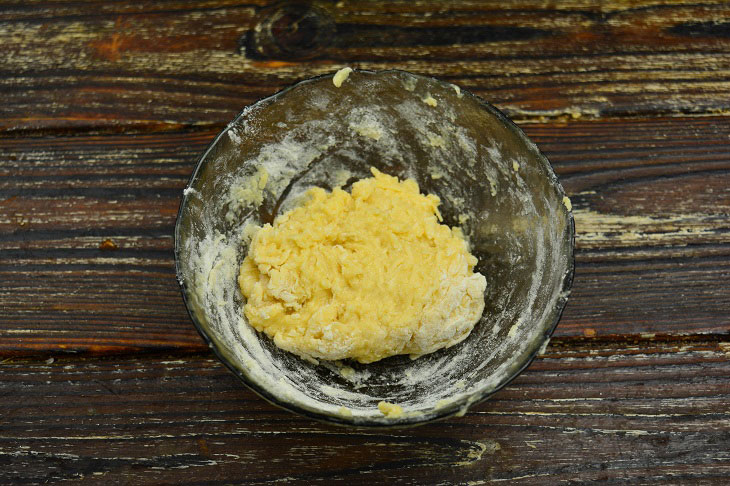 7. Form cheese balls with your hands. For convenience, you can moisten your hands with a little water.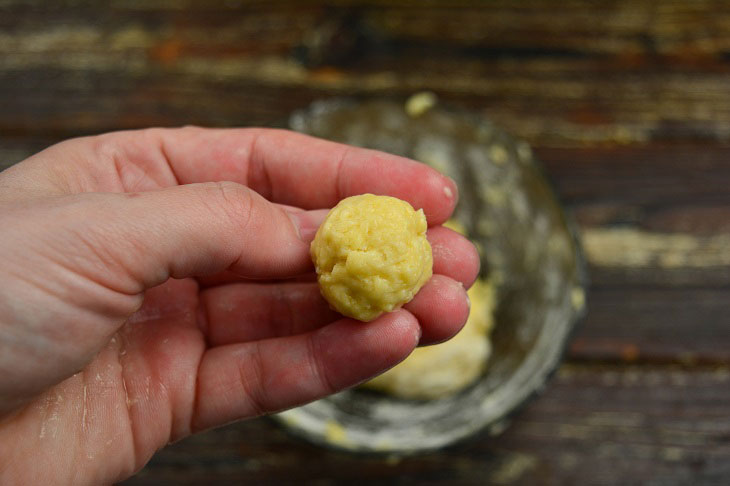 8. Send them to the broth. And cook the soup for 5-7 minutes.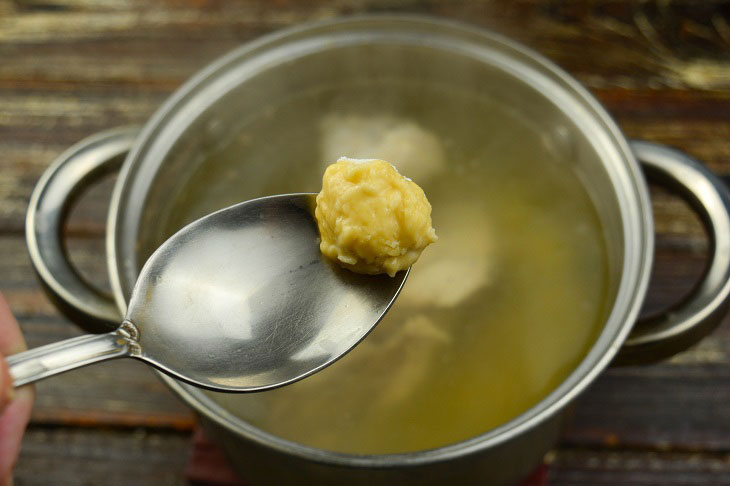 9. In a pan with vegetable oil, fry finely chopped vegetables (onions and carrots).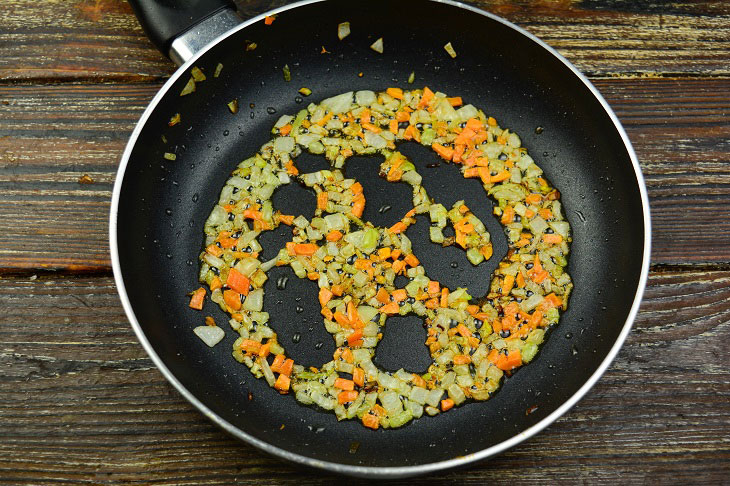 10. Put the prepared roasted vegetables into the soup. It is easier to do this procedure with a silicone spatula or with the most ordinary spoon.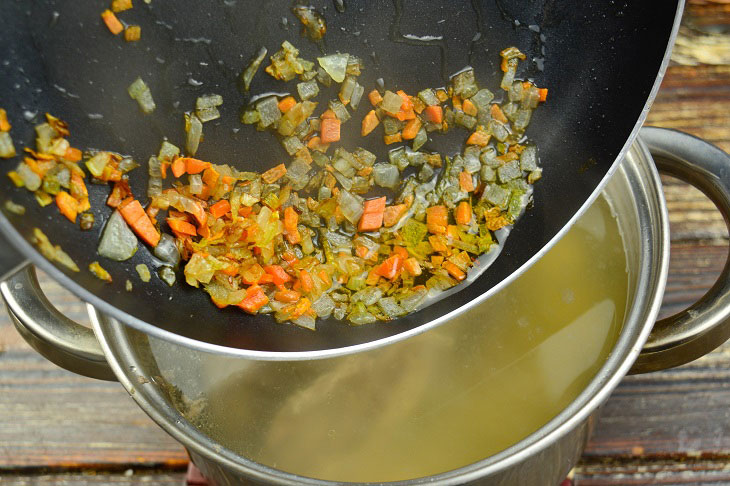 11. Boil it for another 5 minutes. Then turn off the fire, let stand for the same amount of time.
Pour the soup into bowls and serve. You can add your favorite herbs to the finished first course, for example, chopped dill.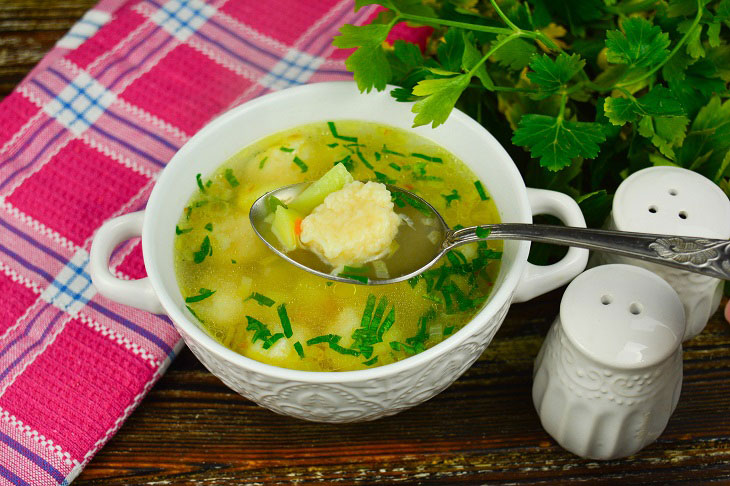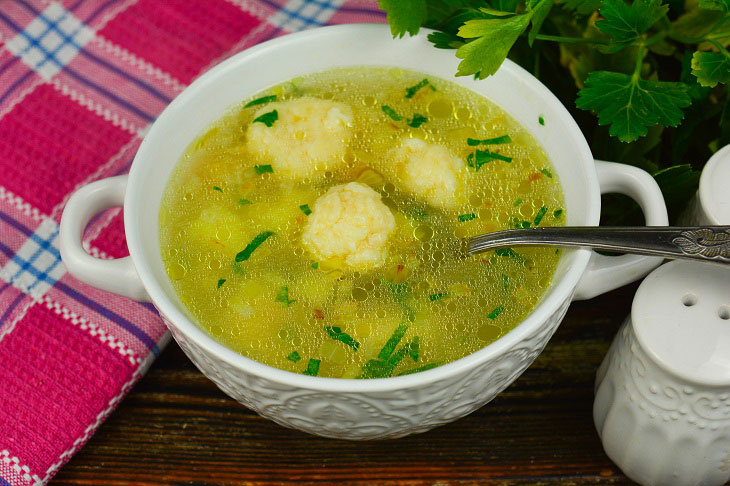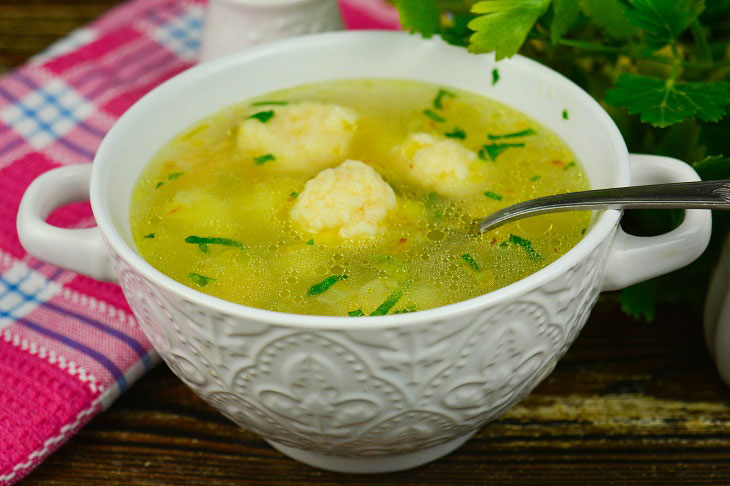 Bon appetit!