Dishes from chicken thighs are appropriate both on a festive and on an everyday table. Delicious and satisfying product is ideal in any cooked form. In the proposed recipe, the chops are lightly seized in a pan, and then baked with vegetables and cheese in the oven. This cooking method is designed to retain meat juices and obtain an appetizing crust in finished culinary products.
Ingredients:
Chicken thighs without bones and skin – 600 g.
Onion white or onion – 50 g.
Tomato – 150 g.
Natural hard cheese – 120 g.
Vegetable oil – 30 ml.
Seasoning for chicken – 15 g.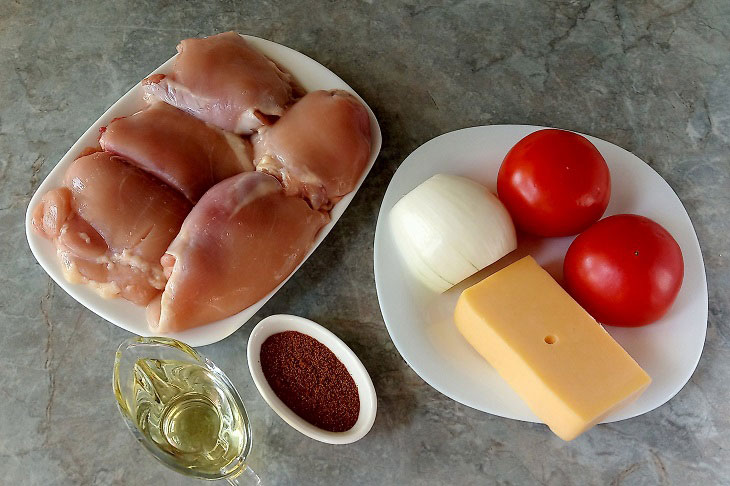 How to cook:
1. Cover the chicken thighs with clingfilm and beat gently.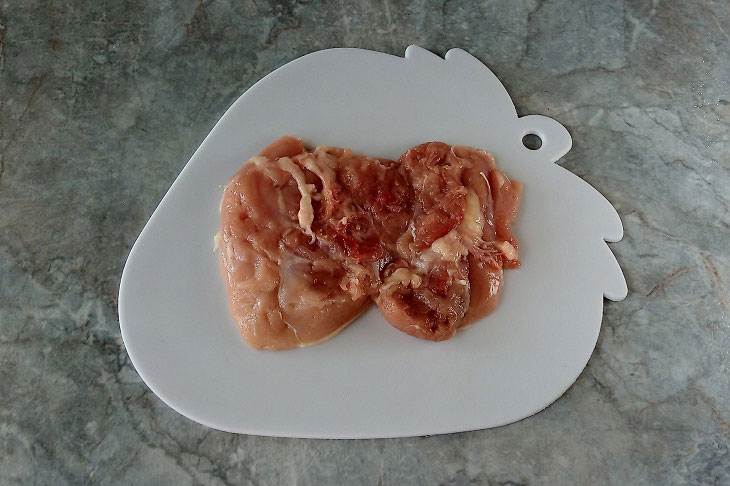 2. Sprinkle the chicken pieces with the seasoning.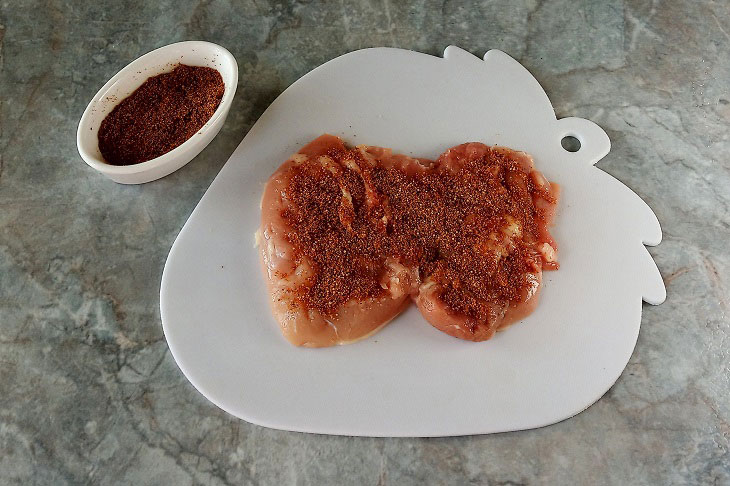 3. In a pan with vegetable oil, very quickly fry the softened and seasoned chops on both sides.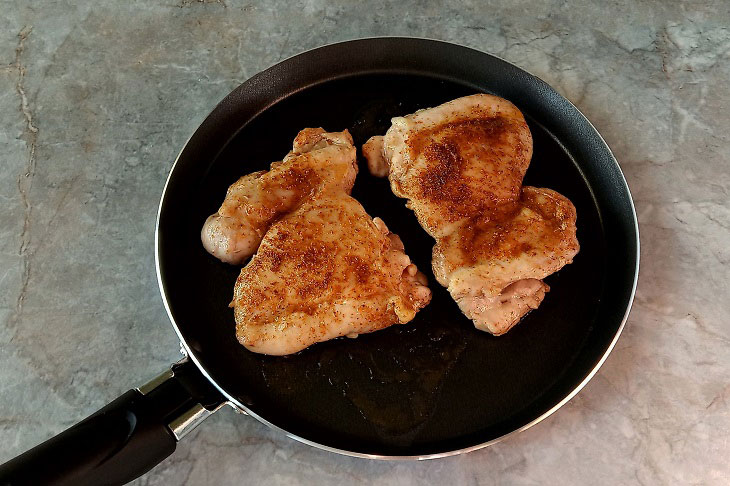 4. Cut half an onion into thin strips.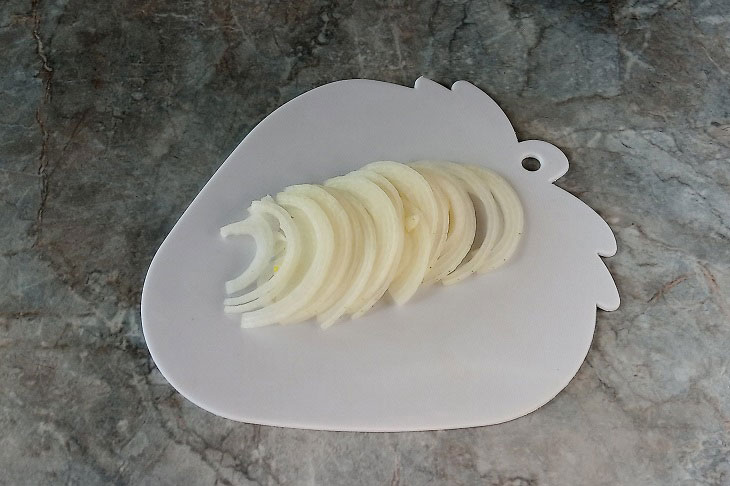 5. We divide the tomato into four parts. Cut each piece into thin slices.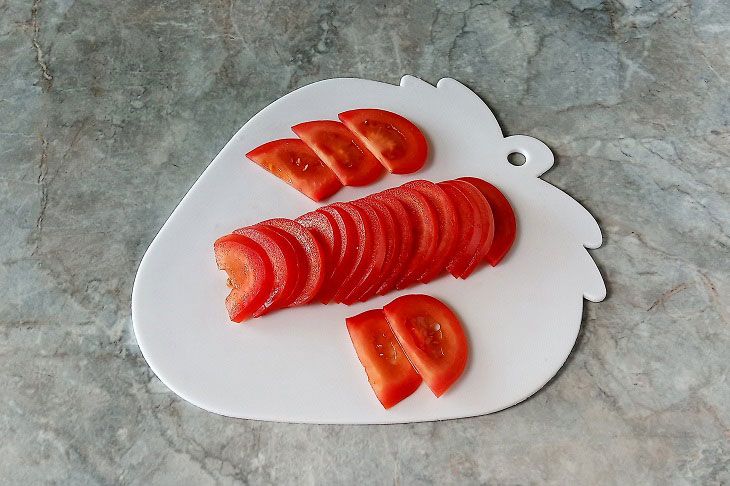 6. Grind the cheese with a large grater.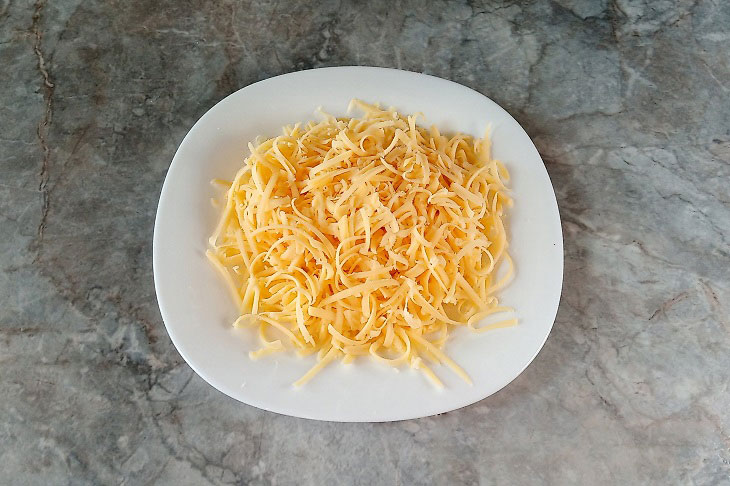 7. Line a baking sheet with a non-stick coating. We distribute the fried chops on it.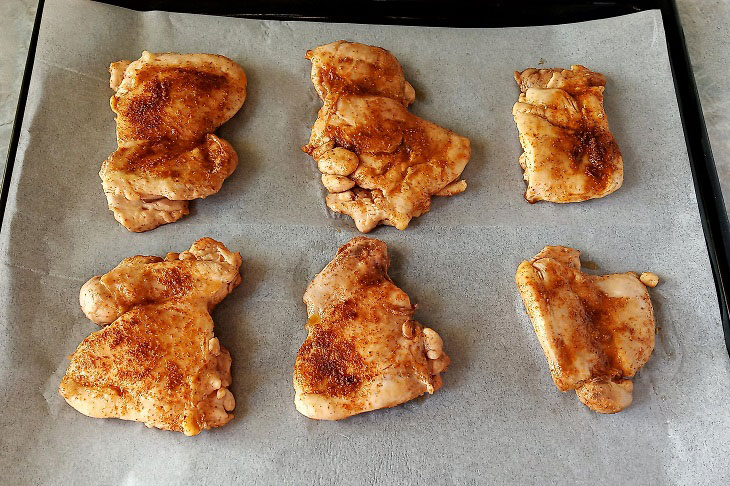 8. Put onion strips on pieces of meat.
9. Then lay out the tomato slices.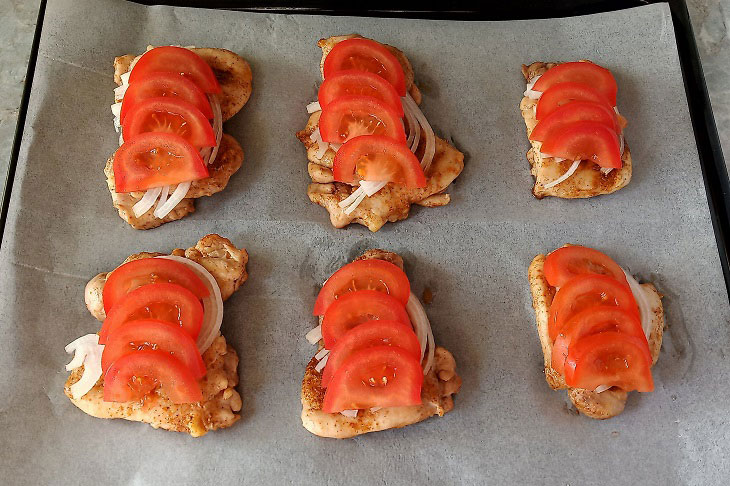 10. The finishing touch is neat slides of grated cheese.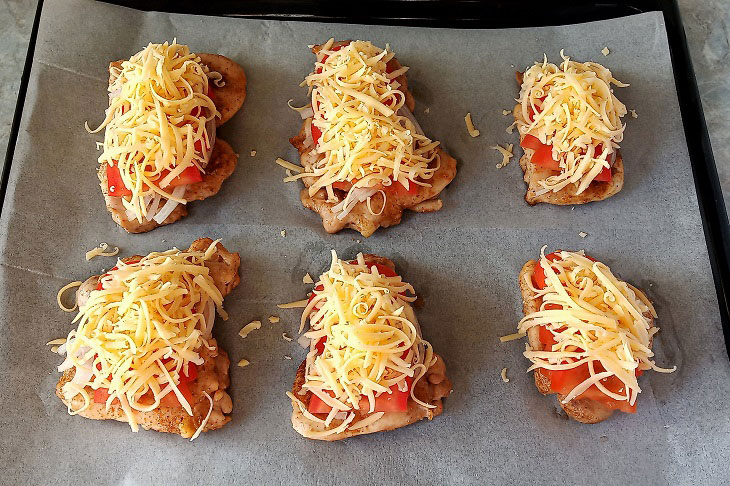 11. We turn on the oven. Heating temperature – 200˚C. We place the prepared meat on the second or third level of the oven.
We prepare the product for no more than 30 minutes.
We serve a delicious dish with vegetables and herbs.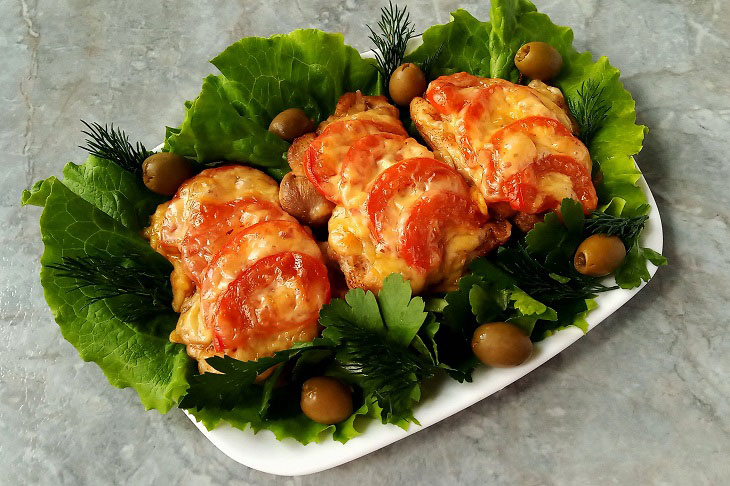 Bon appetit!