Chopped chicken breast cutlets with starch always turn out very juicy! The secret is that the meat is diced and not ground in a meat grinder, so the meat fibers retain all the juices inside, they do not flow into the pan when frying.
For greater juiciness, sour cream or mayonnaise is introduced into the minced meat. And for flavor, onion is added – also chopped, which gives both taste and, again, additional moisture. The starch holds all the juices inside the patty and helps keep the shape, prevents them from falling apart (you can use corn or potato starch, its taste will not be felt). It turns out very tasty, try it!
Ingredients:
Chicken fillet – 330 g.
Onion (small) – 1 pc. (30 g).
Chicken egg – 1 pc.
Starch potato or corn – 1.5 tbsp. l.
Mayonnaise or sour cream – 1 tbsp. l.
Salt – 1/3 tsp.
Ground black pepper – 1/4 tsp.
Sweet ground paprika – 1/3 tsp
Vegetable oil – for frying.
How to cook:
1. Chop the chicken fillet with a knife into small pieces – cutting, like on Olivier, that is, you should get cubes of about 5 mm or even less.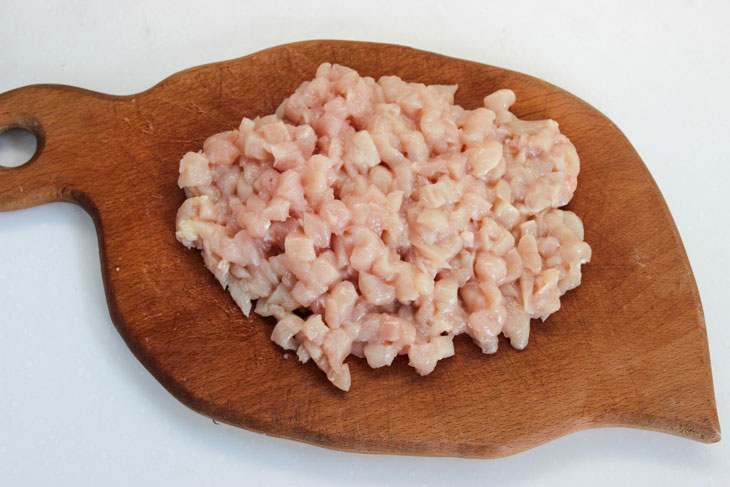 2. Peel the onion and chop as small as possible.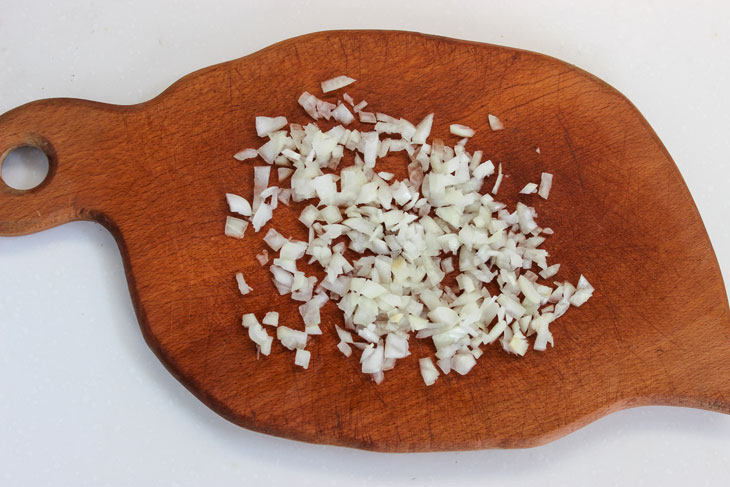 3. In a deep bowl, combine the resulting minced chicken and chopped onion, beat in one large chicken egg, add sour cream, starch, sweet ground paprika and salt. Garlic does not go into these cutlets, so you do not need to add it, let the taste of chicken dominate, you can feel it clearly and brightly.
Sweet paprika will add color to the cutlets, making them more appetizing in appearance.
You can use any other spices for the chicken if you like.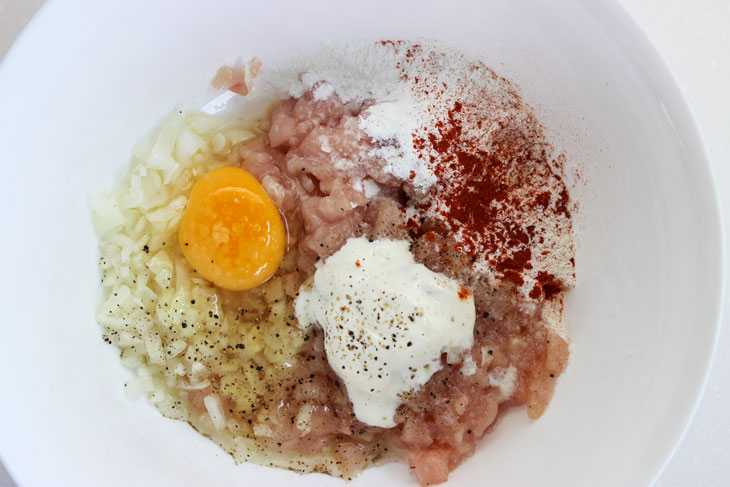 4. Mix everything thoroughly with a tablespoon. The consistency will be runny. Cover the bowl with a lid and place in the refrigerator for 30 minutes – in half an hour the meat will marinate slightly, and the starch will swell.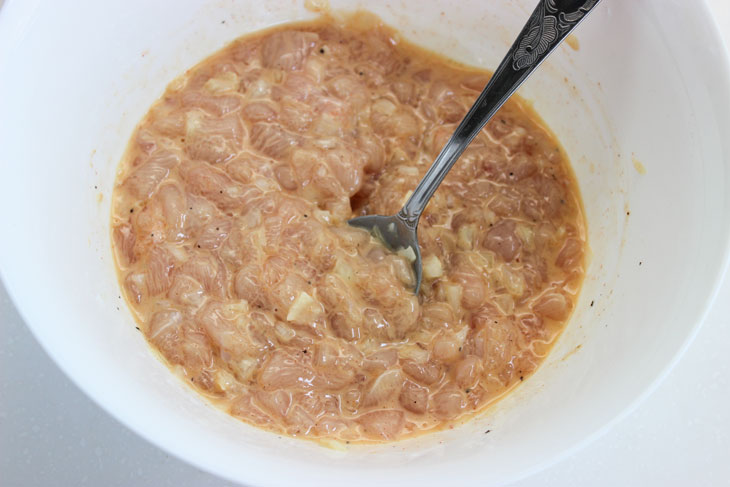 5. Heat a couple of tablespoons of refined vegetable oil in a frying pan. Put 1 tablespoon of minced meat into hot fat to make round cutlets (similar to pancakes).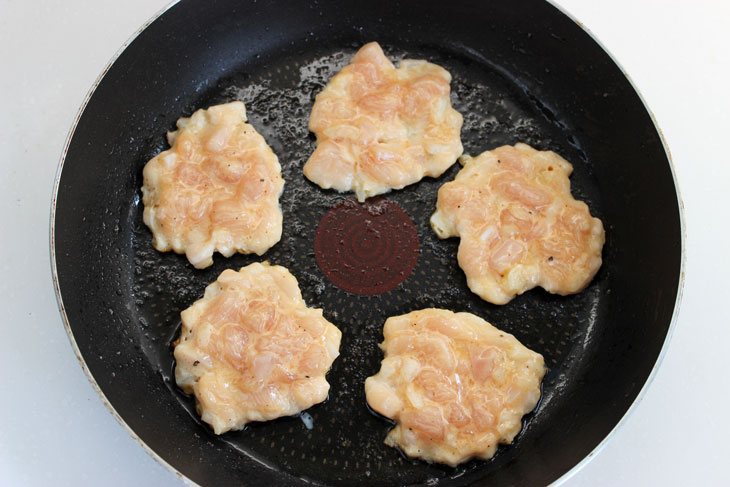 6. Fry over moderate heat until golden brown, about 3-4 minutes per side.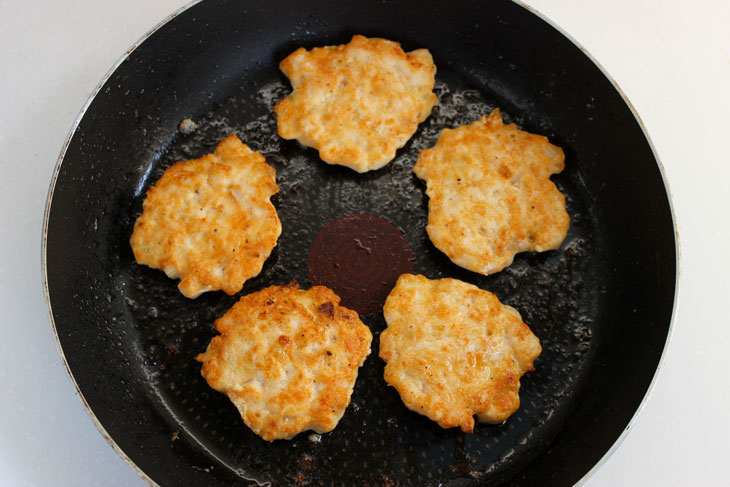 Serve hot chopped chicken cutlets. In total, you will get 12-15 small cutlets. The dish can be complemented with a salad of fresh vegetables, tomato sauce and your favorite side dish, such as mashed potatoes.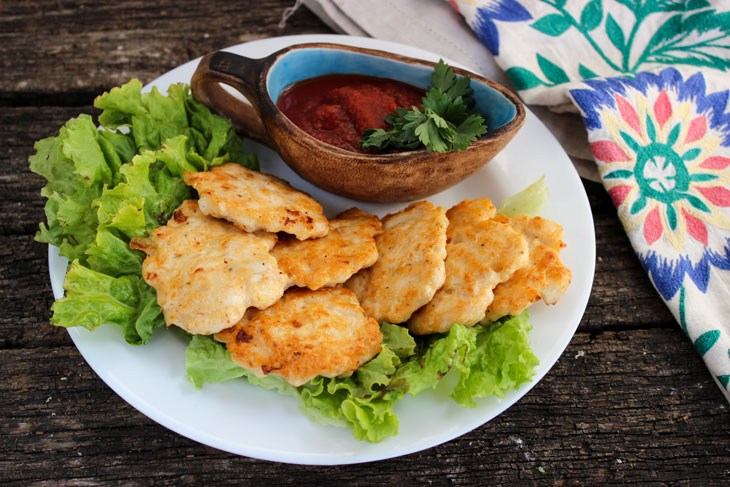 Enjoy your meal!