Chicken wings in soy sauce with a crispy crust come out very tasty and appetizing in appearance. They can be cooked in two ways – baked in the oven or fried in a pan. Of course, the first option is simpler, since you just need to marinate the wings, and then put them on a baking sheet and send them to the oven. When frying the wings in a pan, you need to periodically turn them over and make sure that they do not burn. In both cases, the wings are very tasty, so you can safely choose the cooking method that is most acceptable.
In order for the wings to turn out to be original in taste and have a crispy crust, they should be marinated beforehand and only after that start cooking.
Ingredients:
Chicken wings – 3 or more pieces
Salt – to taste.
Ground pepper – to taste.
Garlic – 2 cloves.
Soy sauce – 40-50 ml.
Vegetable oil – 40-50 ml.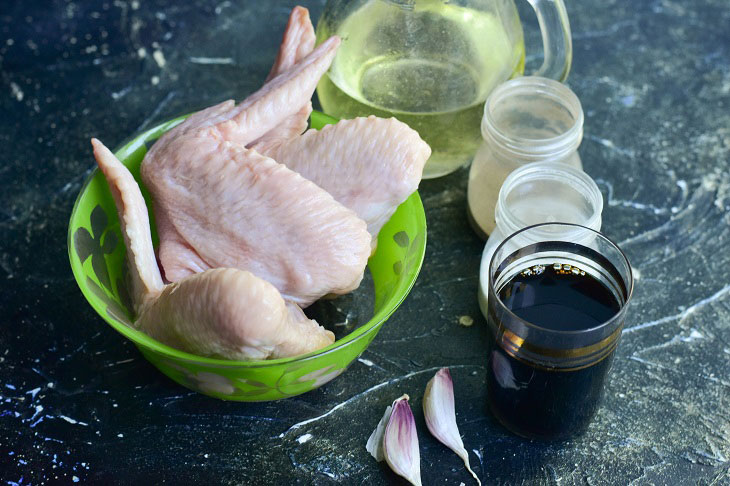 How to cook:
1. Wash the wings very well. You can pre-cut the edges. Put them in a deep bowl, add salt and ground black pepper. You can also add some more chicken spices.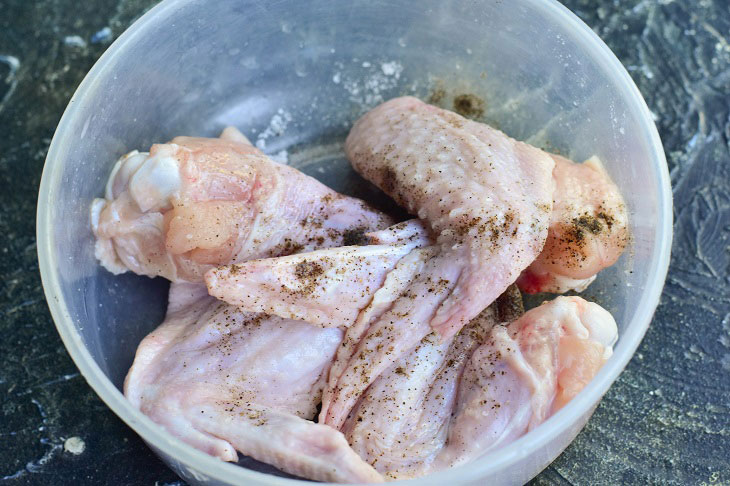 2. Now pour in the soy sauce.
Keep in mind that soy sauce is quite salty, so when adding salt, be extremely careful not to overdo it.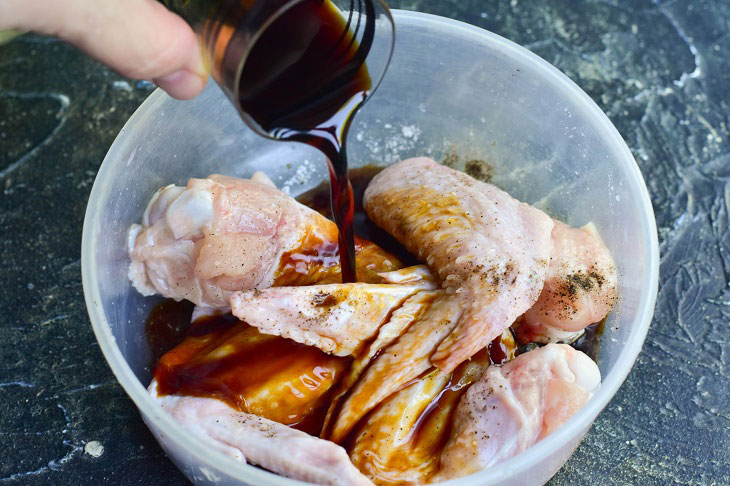 3. Now pour in vegetable oil, it is better to use one that does not have a pronounced odor.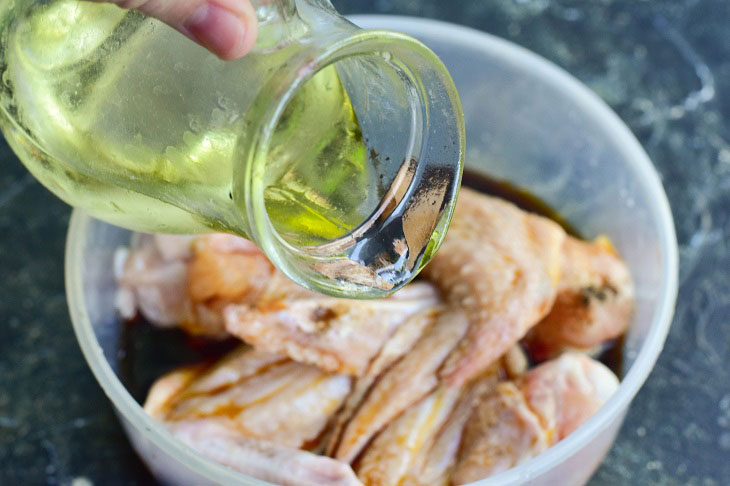 4. Peel the garlic cloves and squeeze them through a special press, or simply chop them in a convenient way.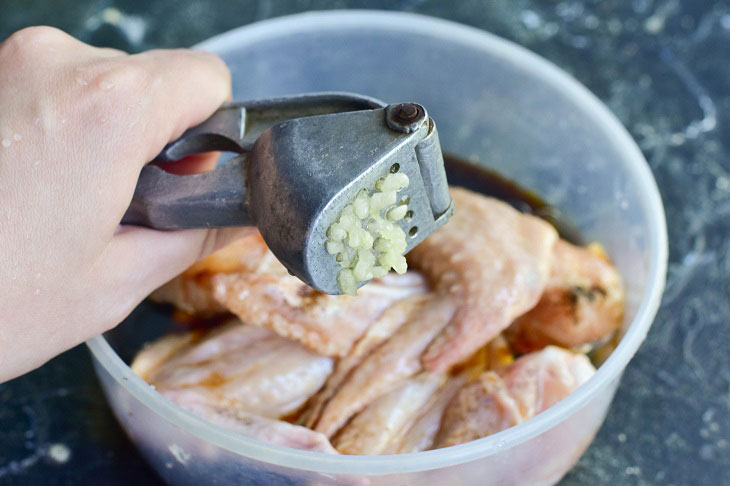 5. Now, using a regular spoon or by hand, mix all the ingredients. Be sure to leave the wings for 60 minutes in the marinade.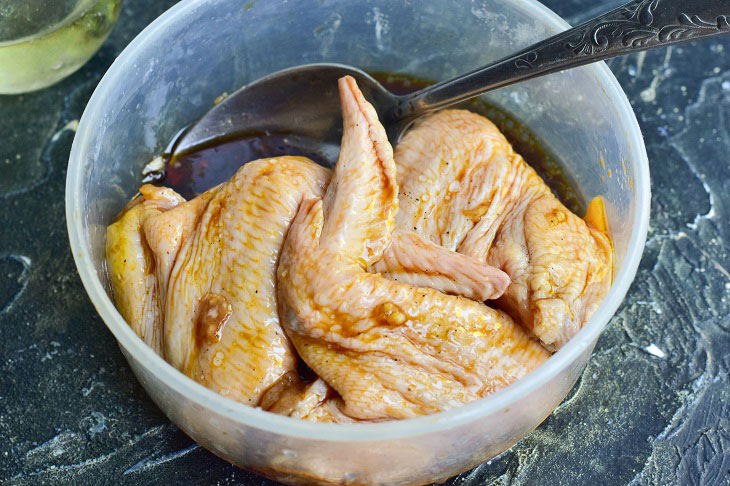 6. After that, grease the baking sheet with vegetable oil, lay out the wings. Send them to an oven preheated to 190 degrees for 50-60 minutes. After 35 minutes, turn them over to the other side.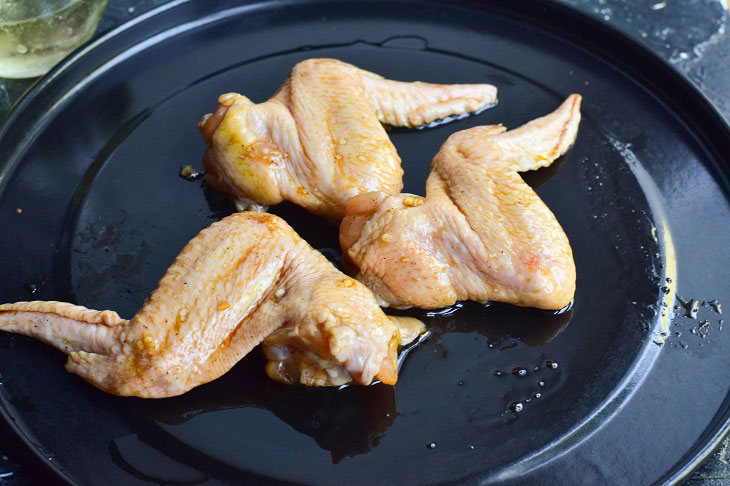 Serve the wings immediately to the table, as it is in the hot form that they have a unique taste and crispy crust. Do not forget to prepare some kind of side dish for meat or serve them with your favorite sauce, for example, garlic.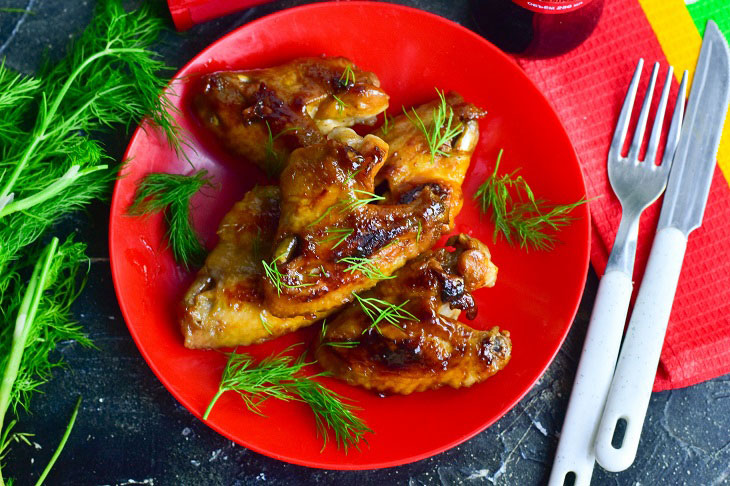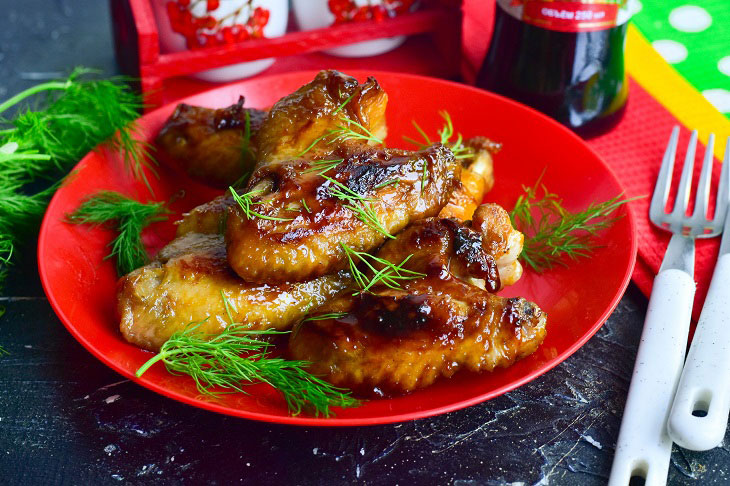 Enjoy your meal!