Chicken shell julienne is a very attractive, mouth-watering dish that can be made for lunch or dinner, on an ordinary day or on a holiday. It is desirable to serve it to the table hot.
When choosing shells in the store, you must definitely purchase those that are large in size, since they will be filled with the filling. You need to cook this kind of pasta according to the instructions on the package, since it all depends on what flour they were made from. Chicken fillet is suitable as a filling, but you can also cut the flesh from chicken legs, only you need to remove the skin from them first. But when choosing hard cheese in a store, you must definitely opt for one that has an excellent taste and is more natural.
Mushrooms give a special piquancy to julienne. Of course, it is better to use forest ones, but if there are none, then you can buy champignons in the store or oyster mushrooms, which are no longer expensive in the price policy. Serving julienne is at the table as an independent dish, however, if there is a great desire, then you can safely think of some kind of salad or sauce for it.
Ingredients:
Fillet – 250-300 g.
Onion – 1 pc.
Shells – 300 g.
Mushrooms – 150 g.
Cheese – to taste.
Salt, pepper – 3-4 pinches.
Vegetable oil – 100 ml.
Sour cream – optional.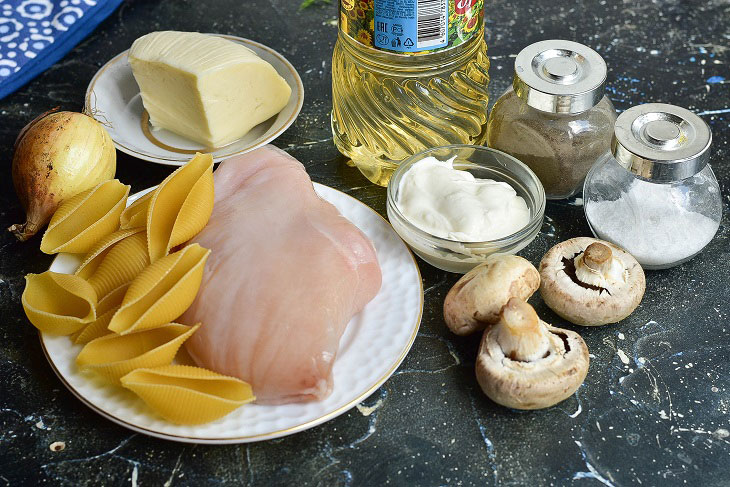 How to cook:
1. Wash the meat, if suddenly it is on the bones, then cut it carefully with a sharp knife. Cut it into small pieces.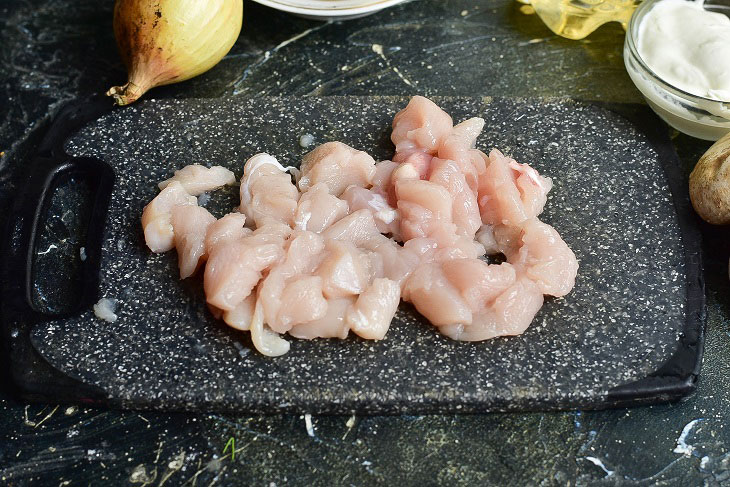 2. Put it in the pan, add those spices that you like, salt and ground black pepper were used in the recipe. Also pour vegetable oil into the pan (approximately 50 ml). Fry the meat over medium heat until almost cooked through.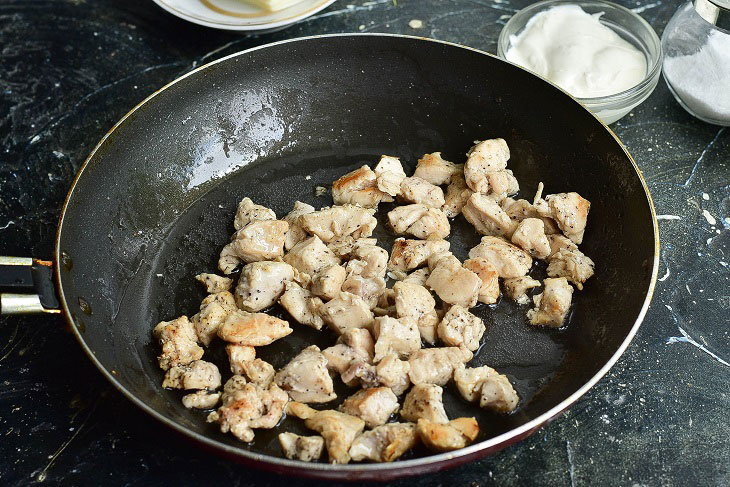 3. Cut the mushrooms with a knife.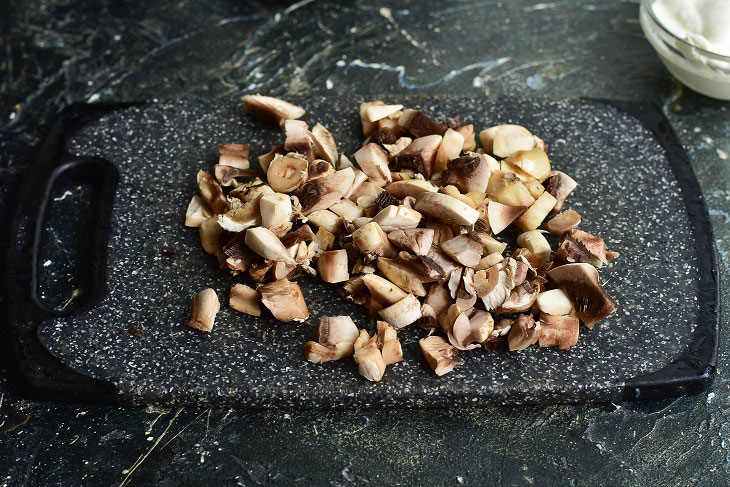 4. Then do the same procedure with onions.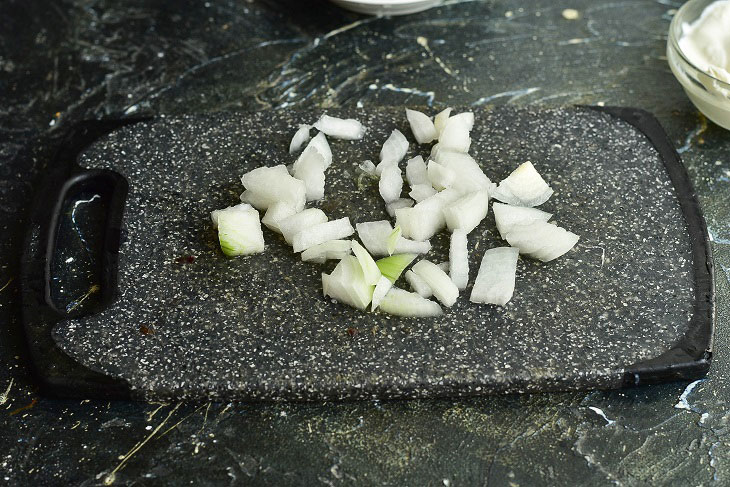 5. In another pan, fry the mushrooms with onions, and do not forget to pour in the vegetable oil that remains. Salt the vegetables so that they are not tasteless.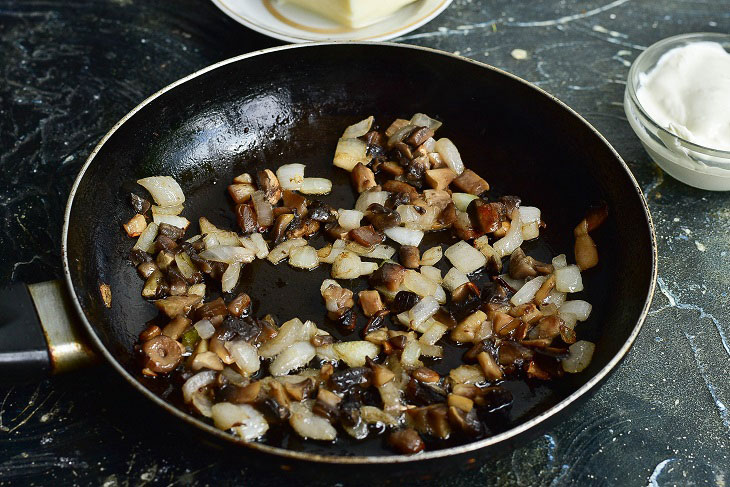 6. Boil shells until tender.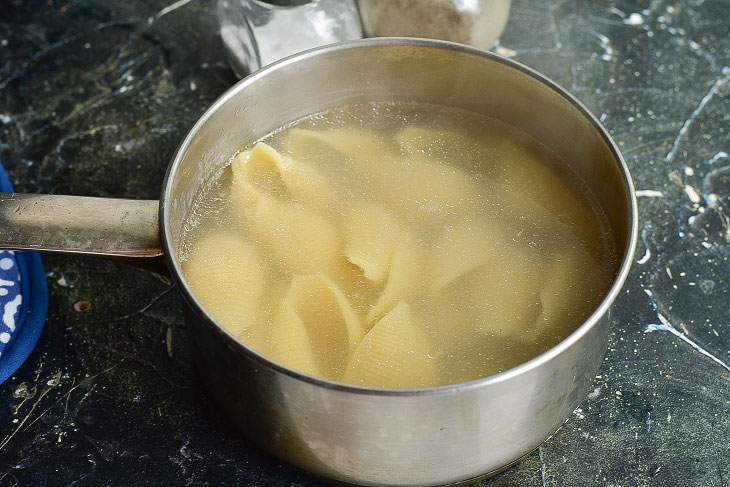 7. Drain the water from them and immediately send them to a baking sheet.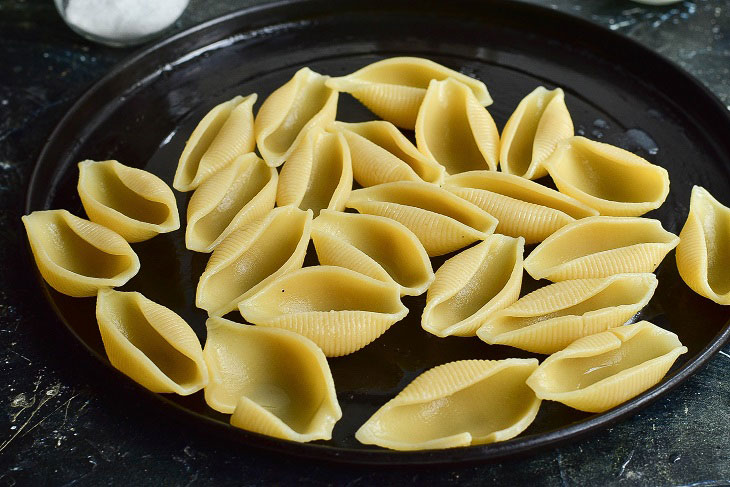 8. Put a little sour cream, meat and fried mushrooms with onions in each shell.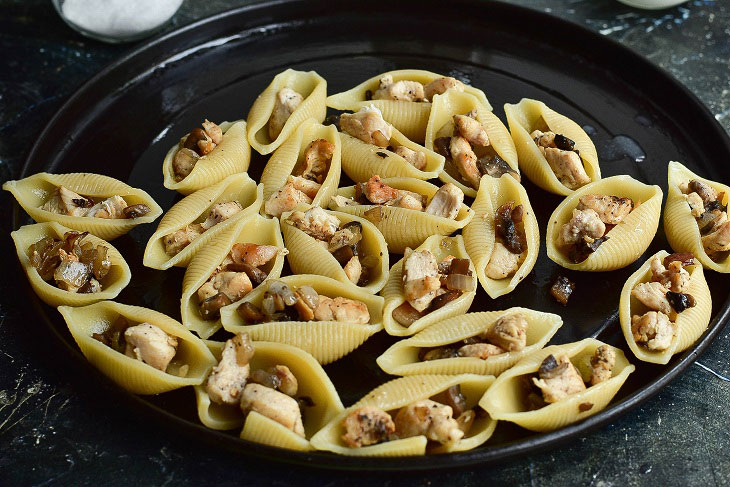 9. Grate cheese on top.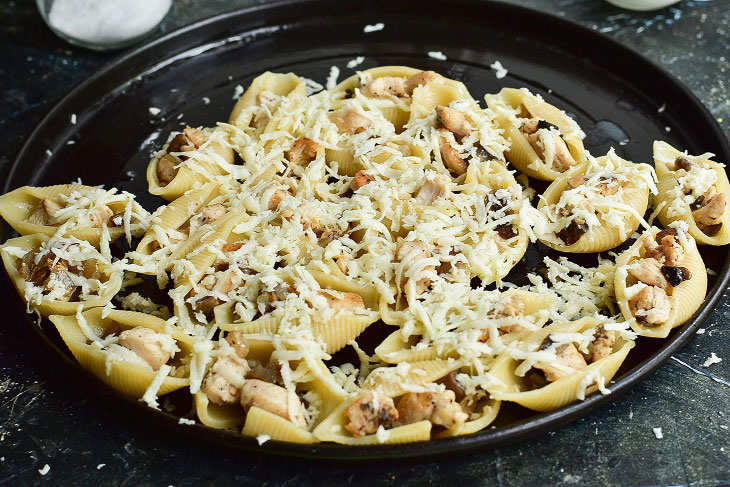 10. Put the shelled chicken julienne in the oven for 7 minutes.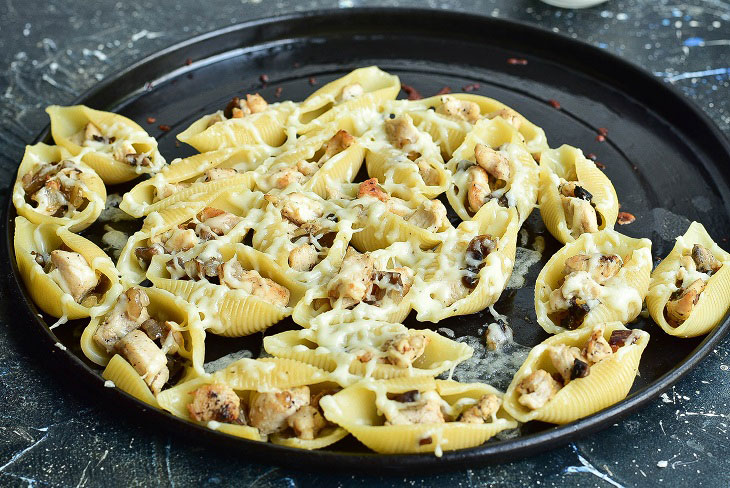 11. Then feel free to bring it to the table.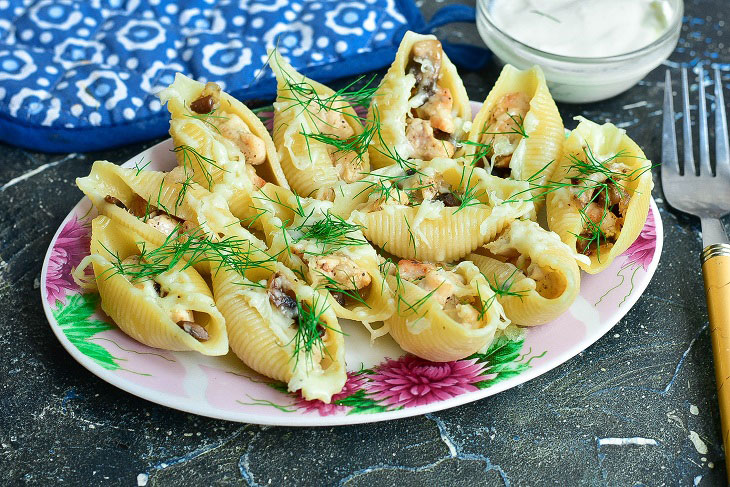 Bon appetit!