An interesting idea for a hearty budget snack is pasta on skewers. The recipe is not troublesome, the components are available and can change, and the result will surely delight your household. The dish is especially popular with children.
For snacks, you can use any medium-sized rectangular pasta – bows, feathers, tubules, feathers, snails or scallops. You can experiment with the filling. All kinds of sausages, pieces of boiled chicken and pork will do. Vegetable components should be with a bright color, then the appetizer will look very appetizing. As a fastening element, use high-quality fusible hard cheese. For taste, you can add a little aged analogue.
When baking the skewers, we recommend that you line the baking sheet with a silicone mat or siliconized parchment to prevent the pasta from sticking.
Ingredients:
Pasta (feathers) – 130 g.
Sausages – 100 g.
Hard cheese – 80 g.
Aged cheese – 20 g.
Olives – 5 pcs.
Sweet bell pepper – 10 g.
Salad onion – 5 g.
Salt, pepper, herbs – for serving.
Olive oil – 5 ml.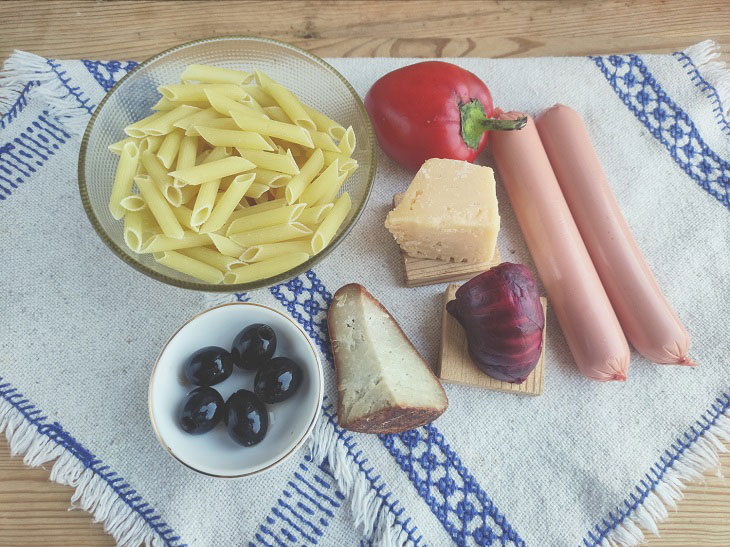 How to cook:
1. Clean the sausages from the packaging, cut into slices about 5-7 mm thick. Chop the olives into rings. Onion and sweet pepper cut into cubes.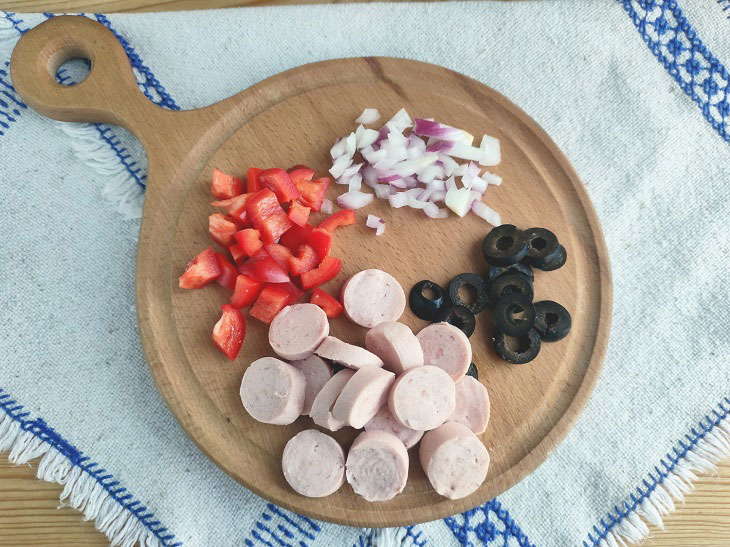 2. Grate hard cheese on a coarse grater, chop the aged cheese into crumbs.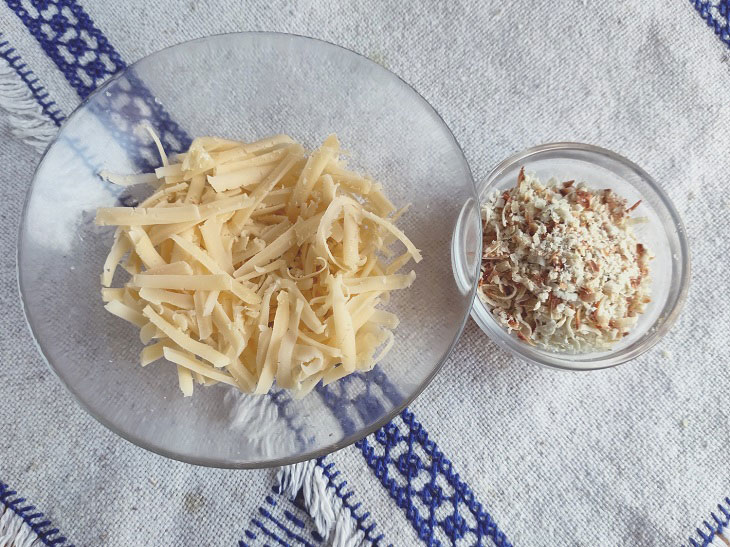 3. Boil pasta in salted water for 7 minutes. Throw products in a colander, rinse in cool water, season with olive oil.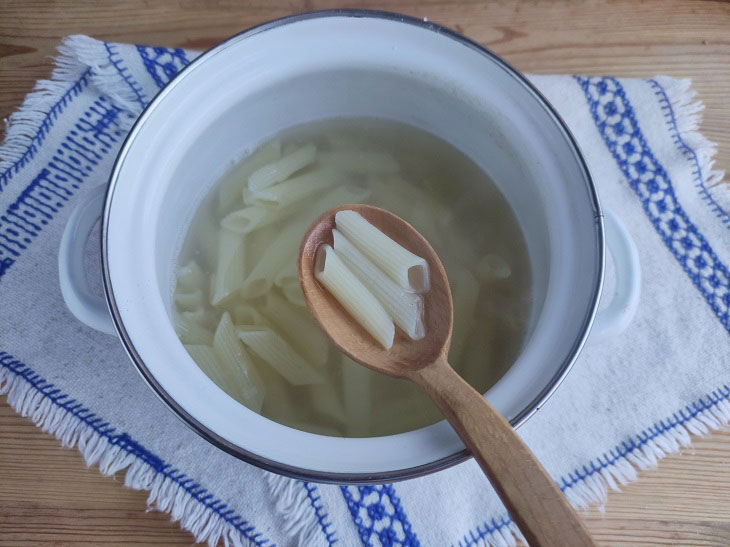 4. Line a baking sheet with high-quality siliconized parchment. Form a snack should be on a baking sheet. Thread pasta onto skewers. Place skewers on a baking sheet.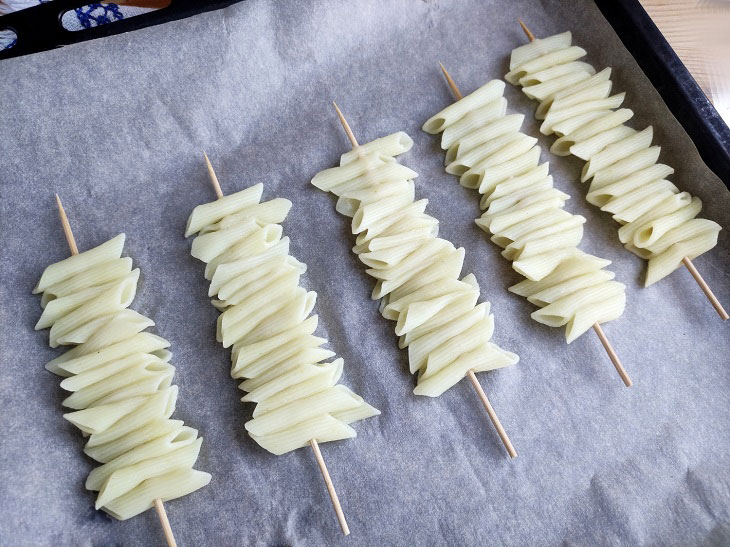 5. Sprinkle each skewer with hard cheese.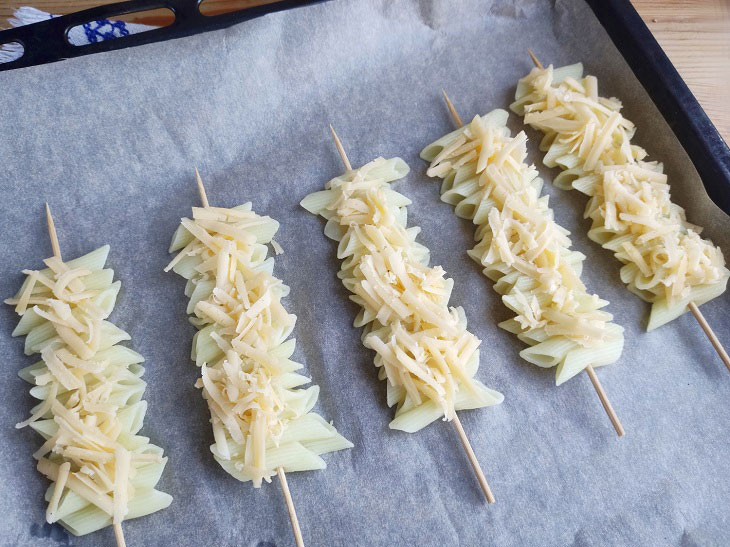 6. Spread the filling over the cheese.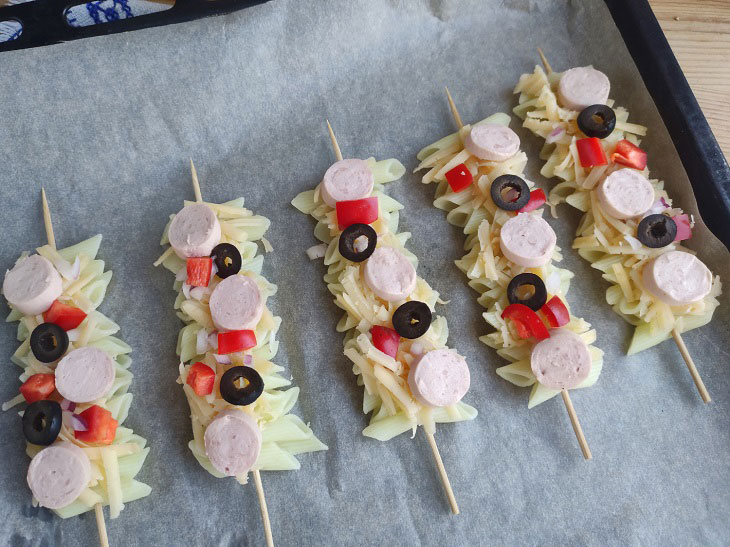 7. Sprinkle pasta skewers with aged cheese.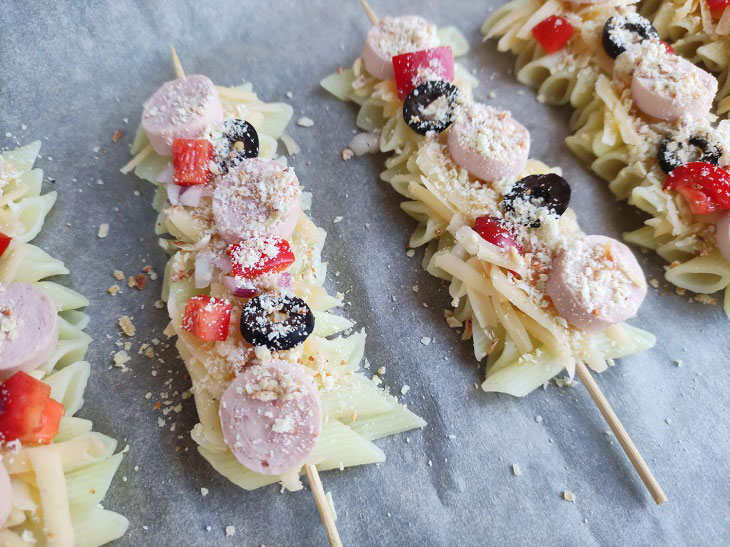 8. Bake products in the oven for 5-8 minutes at a temperature of 190 degrees.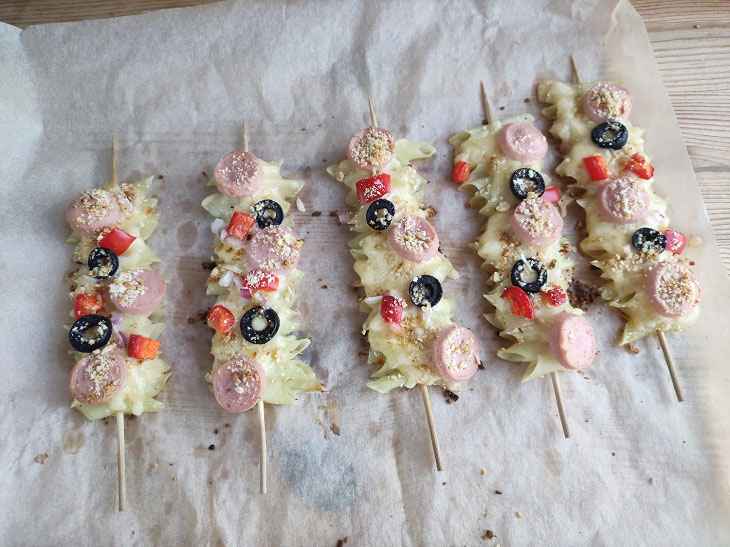 9. Transfer the finished skewers to a serving plate, sprinkle with finely chopped herbs and serve. Supplement the serving with ketchup or adjika. The dish tastes better when it's hot.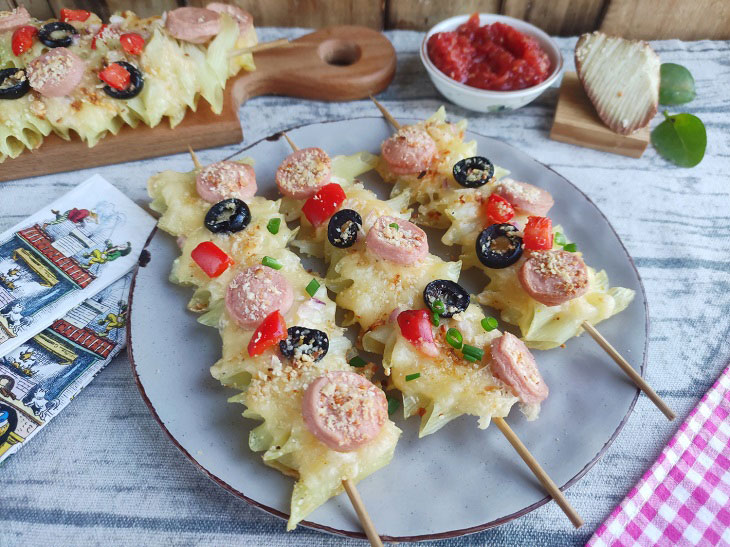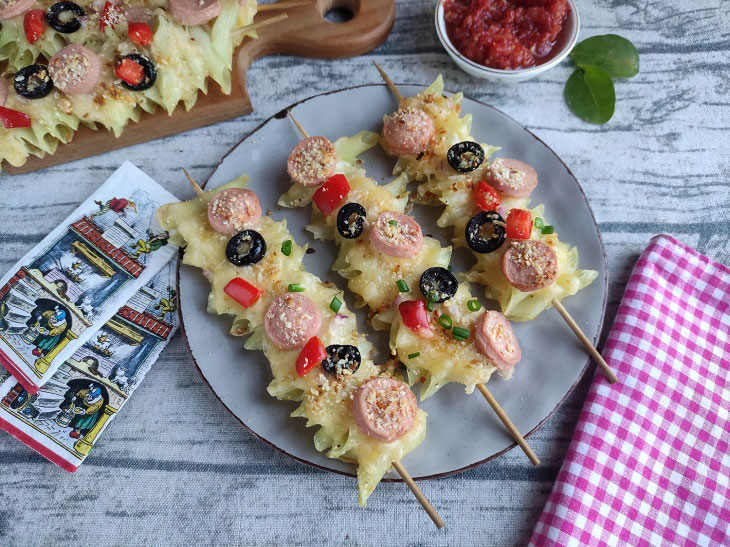 Bon appetit!