In recent years, American cuisine has firmly entered our lives. Many people love delicious fast food, for example, hot dogs. But it's not always safe to buy them on the street. Today we will cook such a hot dog at home.
Ingredients:
Ready yeast dough – 1-1.5 kg.
Meat sausages – 8 pcs.
Pickled cucumbers with onion slices – to taste.
Ketchup and mayonnaise – to taste.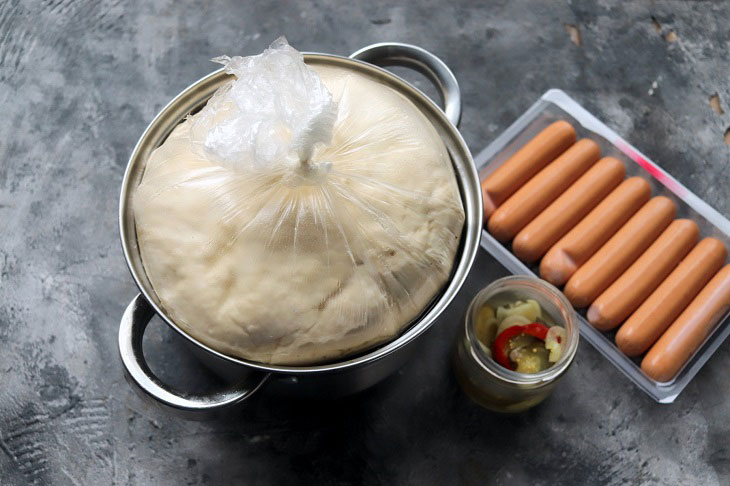 How to cook:
1. To make hot dog buns, you will need an all-purpose yeast dough. Prepare the dough in advance. Use any recipe for your yeast dough here.
You can make overnight dough, which fits in the refrigerator, and you can bake buns in the morning. Alternatively, you can cook the dough, which is called "diver" on the Internet.
Knead the dough and place it in the bag. Then lower the bag into warm water and forget about the dough for 1-1.5 hours. At this time, you can go about your business, and are not afraid that the dough will "run away" from the container in which it is located.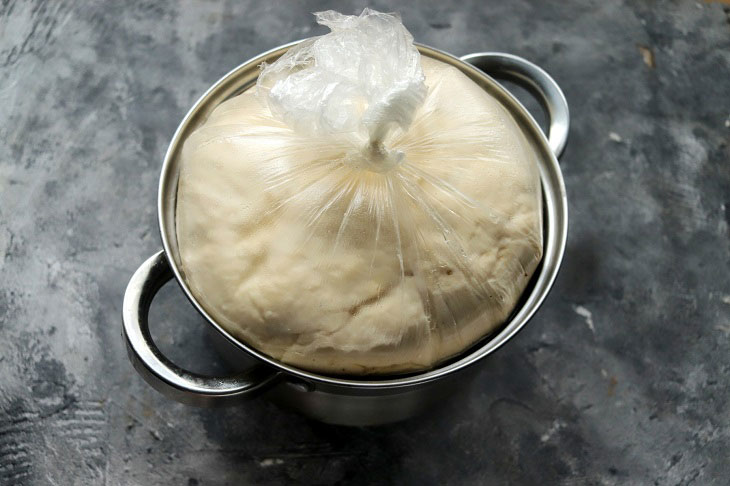 2. Divide the yeast dough into equal small lumps, roll into balls. Now roll out each ball of dough into a rectangular shape.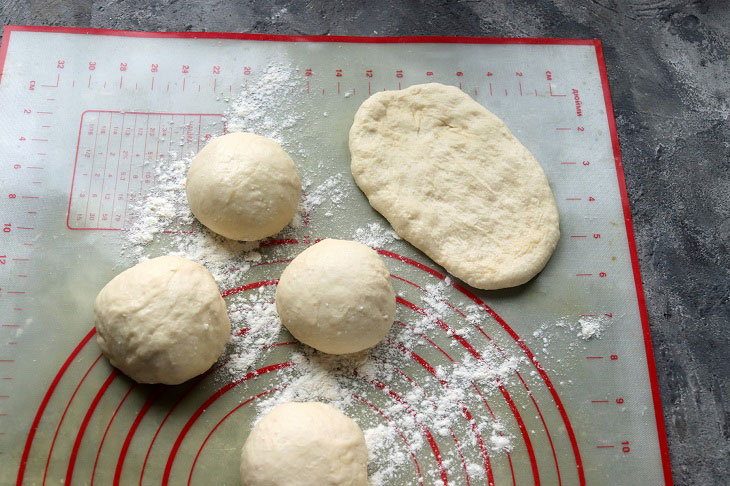 3. Roll the rolls out of the cake, pinch the edges and transfer the bun blanks to a baking sheet with parchment. Lubricate the dough pieces with yolk and sprinkle with sesame seeds if desired. Cover the buns with a bag or film and leave to proof for 20 minutes. In the meantime, turn on the oven at 190 degrees and place a flat container with water on the bottom (a heat-resistant bowl or a shallow baking sheet with sides). The steam will keep the bottom of the buns from burning.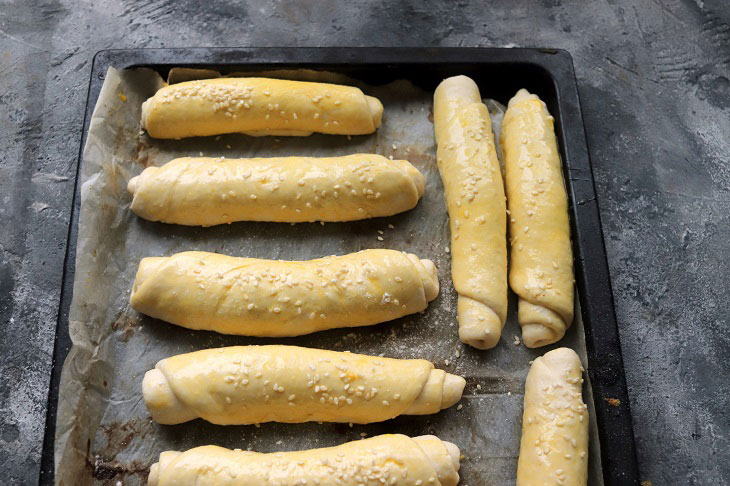 4. For hot dogs, prepare sausages, peel off the film. Prepare pickled cucumbers with onions for stuffing hot dogs. You can also make a light coleslaw or cut fresh vegetables and lettuce leaves if desired.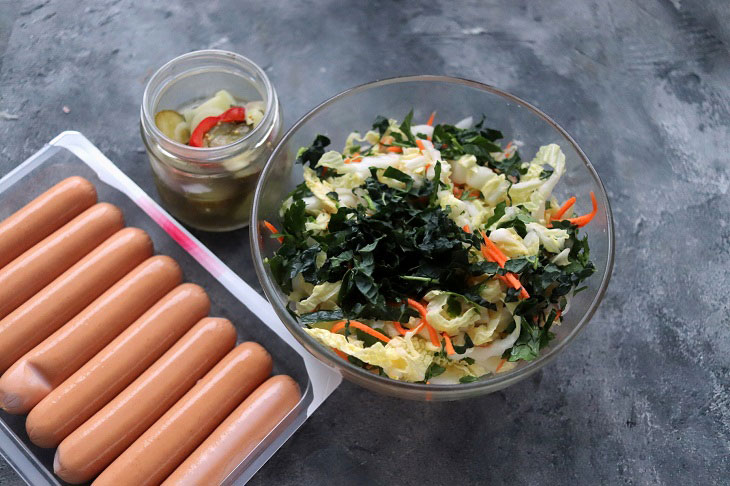 5. Bake hot dog buns for 15-20 minutes for a golden crust. Cover with a damp, clean towel and let the buns cool.
6. Fry sausages in a pan or boil. Fill cut buns with pickled cucumbers and lettuce, add sausages and ketchup. Serve these hot dogs immediately after serving.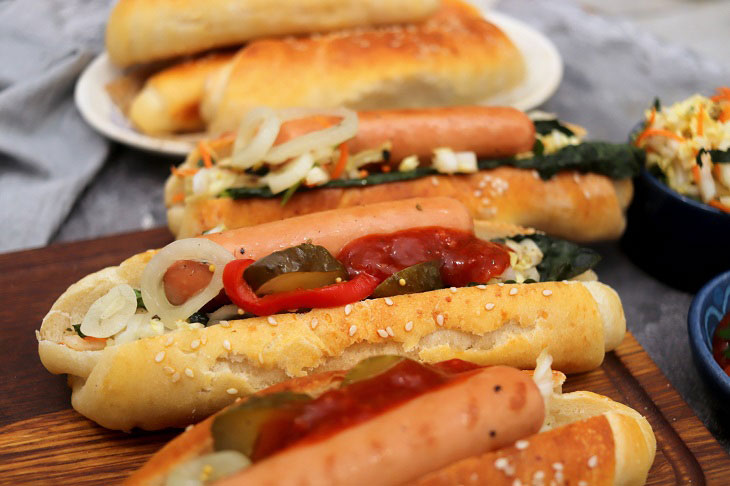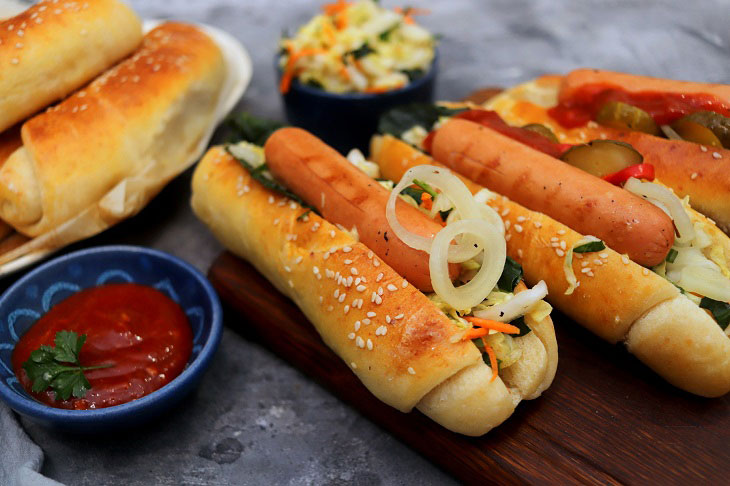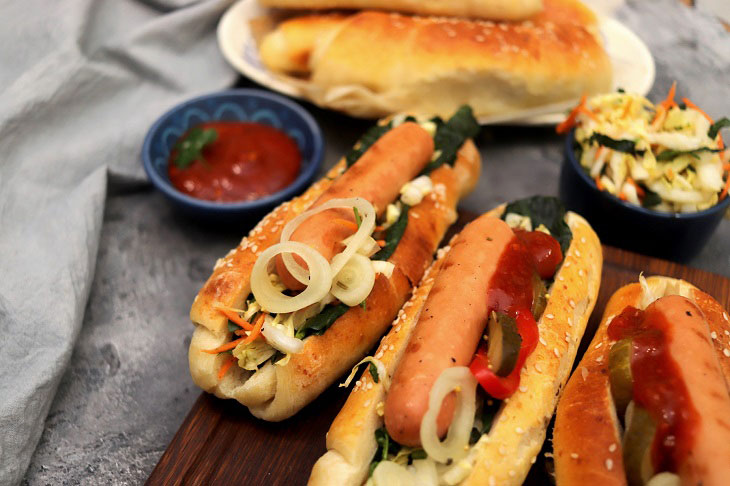 Bon appetit!