Chicken in Moscow is a tasty and nutritious dish. Chicken meat is always popular at the table, including festive ones. Therefore, chicken recipes are always relevant and popular.
We offer a simple and original recipe that you will definitely like. From simple and affordable ingredients, a hearty meat dish is obtained that every guest will appreciate. For the recipe, you will need chicken fillet and vegetables – ordinary onions and carrots. To add extra flavor to the dish, use cheese and mayonnaise.
Ingredients:
Chicken fillet – 200-250 g.
Onion – 70 g.
Carrots – 70 g.
Hard cheese – 80 g.
Mayonnaise – 80 g.
Vegetable oil – 1 tbsp. l.
Spices – to taste.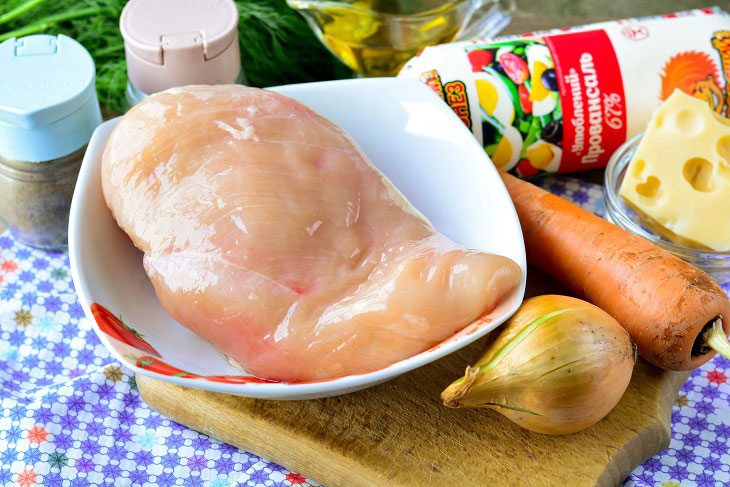 How to cook:
1. Cut the chicken fillet into plates, it is convenient to cut into 2 equal halves along. Beat lightly to make the pieces thinner and flatter.
For the recipe, it is convenient to use the fillet – there are no bones and skin.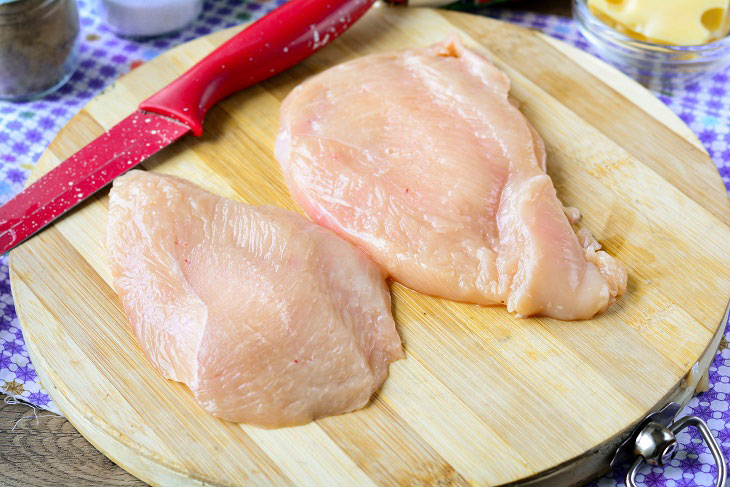 2. Grease a baking dish with oil, lay out the chicken pieces, sprinkle with salt and black pepper. Use spices to taste. You can also use ready-made chicken seasoning.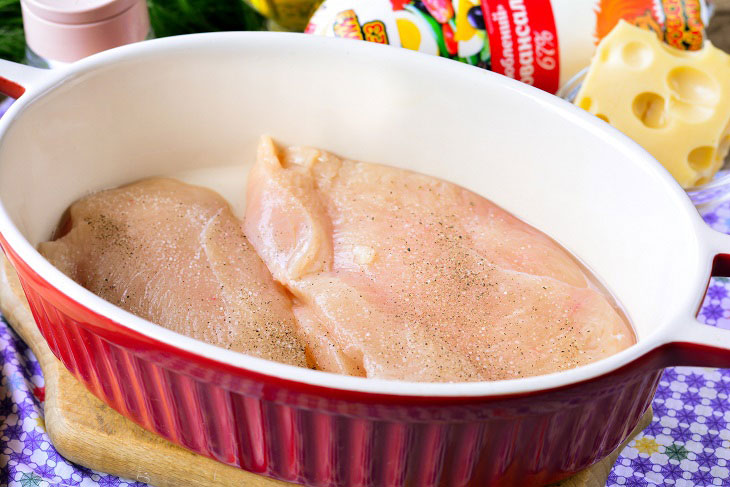 3. Peel and rinse the onion, cut it into thin half rings. Onions will give the chicken fillet juiciness.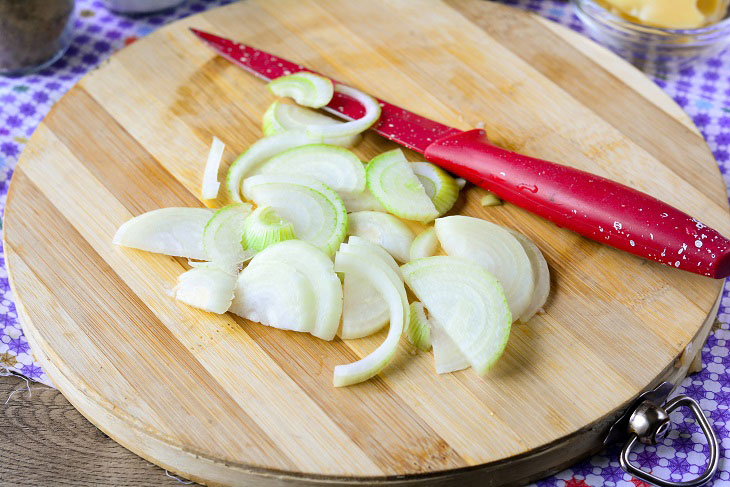 4. Grate the peeled carrot – the carrot will give the chicken a pleasant, delicate and sweetish aftertaste.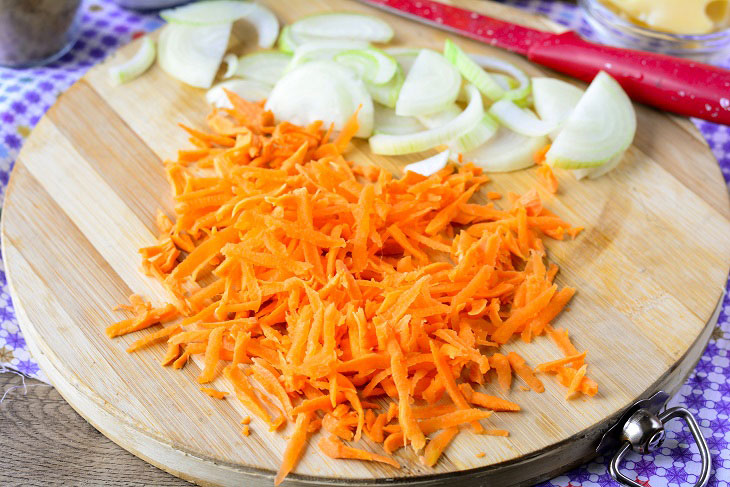 5. Sprinkle chicken meat with chopped onion, spread evenly over the entire surface.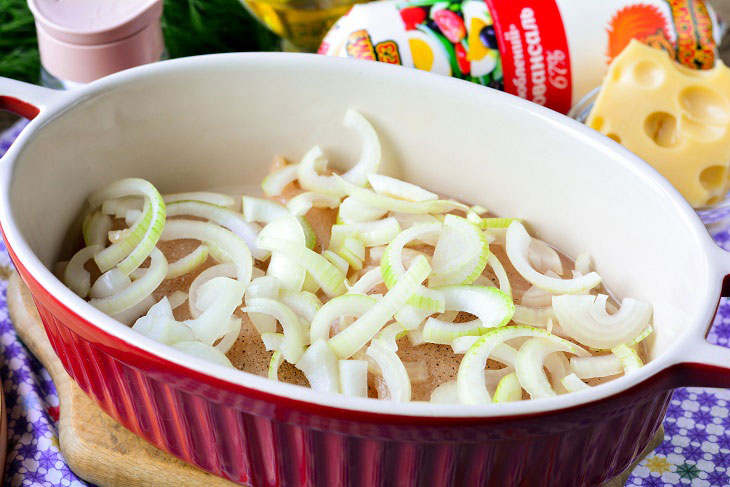 6. Lay the carrot layer on top.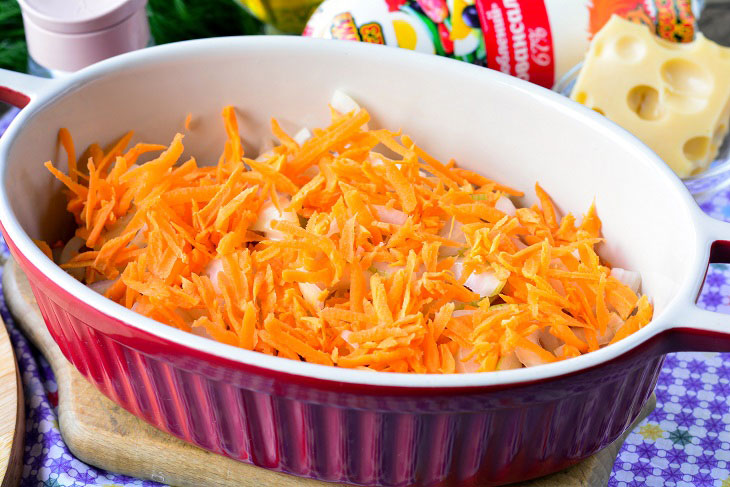 7. Sprinkle the dish with grated cheese – any cheese is suitable for your taste.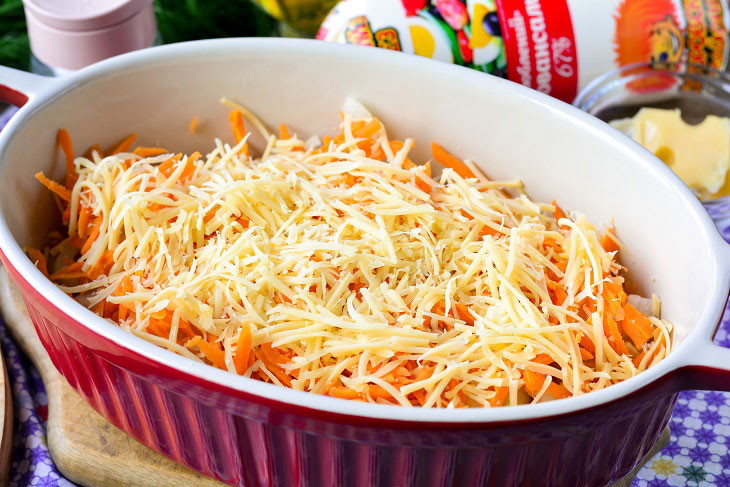 8. At the very end, pour mayonnaise over the dish – this way the cheese will not burn and remain soft after baking.
The layer of mayonnaise should not be very thick so that the dish does not come out too greasy.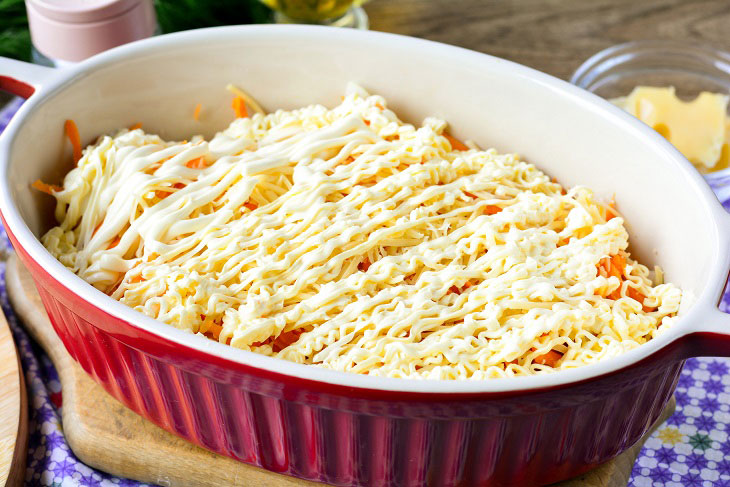 9. Bake the Moscow-style chicken in the oven for 35 minutes at 180-190C, a ruddy appetizing crust will form on top, the meat will be juicy and tender.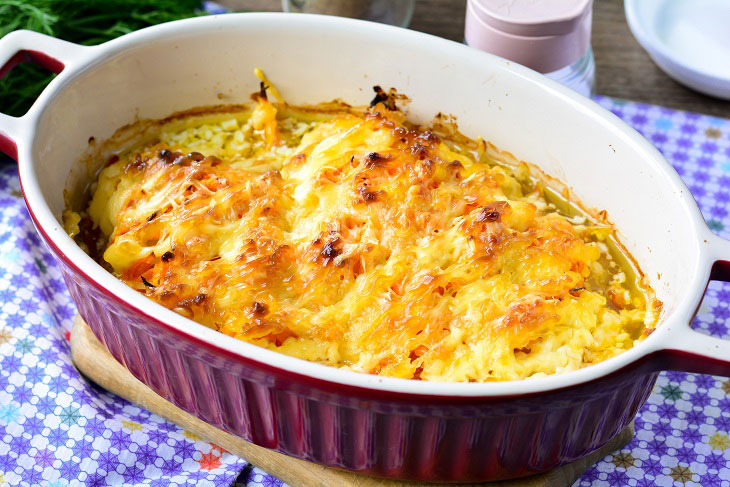 Serve hot at the table.
Any side dish is suitable for such a chicken – boiled spaghetti, potatoes, any cereals, for example, buckwheat. Fresh vegetables and herbs are a great addition. In addition, Moscow-style chicken can act as an independent dish.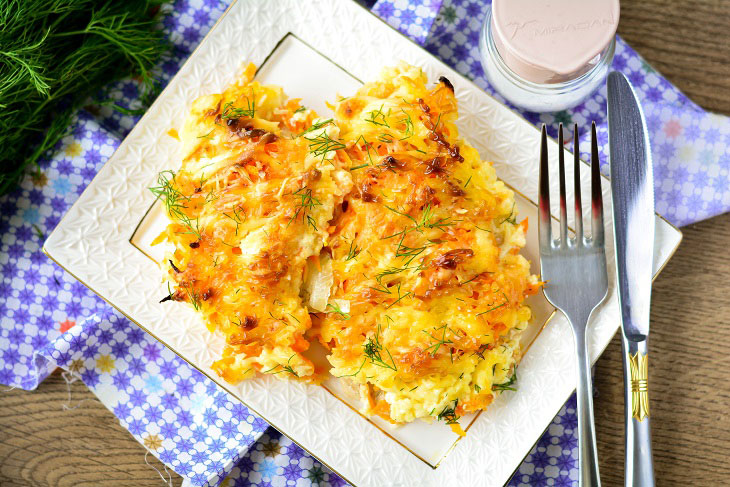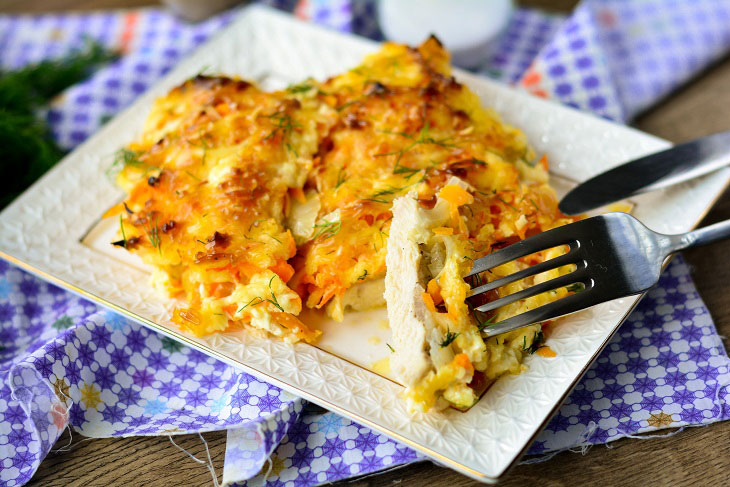 Enjoy your meal!