Milanesa is a delicious Argentine chop. Milanesa (in translation – schnitzel, chop) is a widespread dish in South America. Many advise ordering such a dish in restaurants and cafes in Argentina – they cook it with soul there! The meat is tender and juicy. But not everyone will be able to make such a trip, so we suggest experimenting and cooking delicious meat at home in your own kitchen.
For the recipe you will need a simple set of products. The main thing is to buy fresh beef – tenderloin or other flesh without veins. Meat chops are marinated in an egg spicy mixture with herbs, then breaded in breadcrumbs and fried. It turns out an excellent chop for your lunch or dinner. And at the festive table, Milanesa will appeal to every guest.
Ingredients:
Beef (pulp) – 250-300 g.
Chicken eggs – 1-2 pcs.
Garlic – 2-3 cloves.
Parsley – 5 g.
Dried oregano – 1 tsp
Breadcrumbs – 80-100 g.
Salt, black pepper – to taste.
Vegetable oil for frying.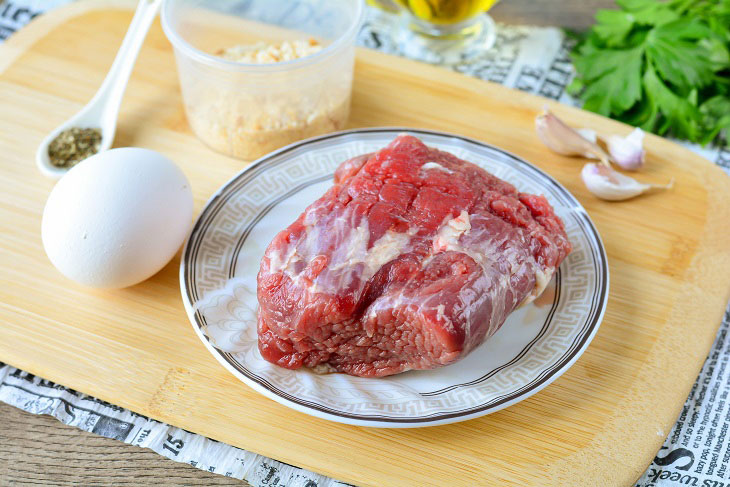 How to cook:
1. Beat chicken eggs into a bowl, pepper to taste and shake with a fork.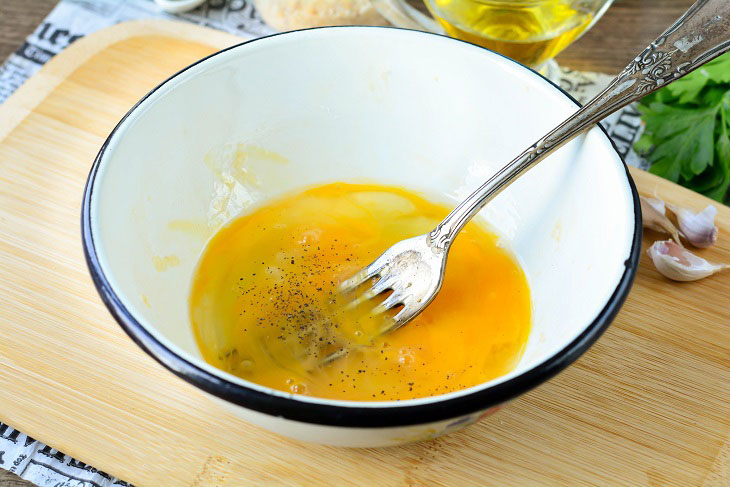 2. Squeeze the garlic into the egg marinade through a press, mix. Garlic will give the meat a sharp taste and aroma, it will be delicious.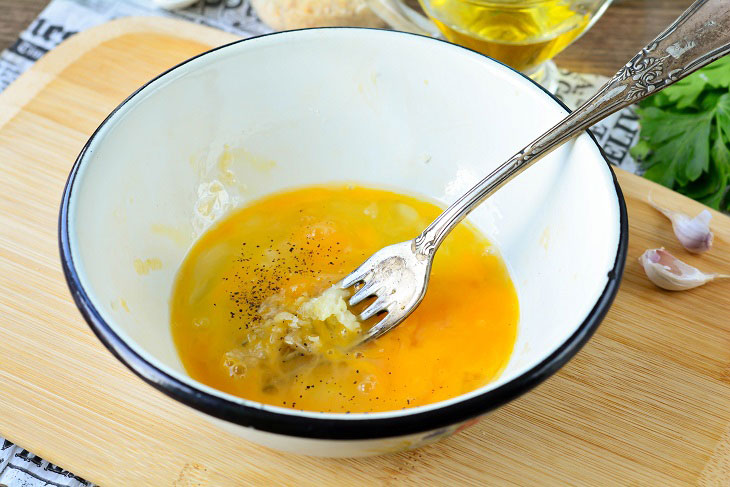 3. Finely chop the parsley leaves, pour it into the marinade. Add dried oregano there, mix, the marinade is ready.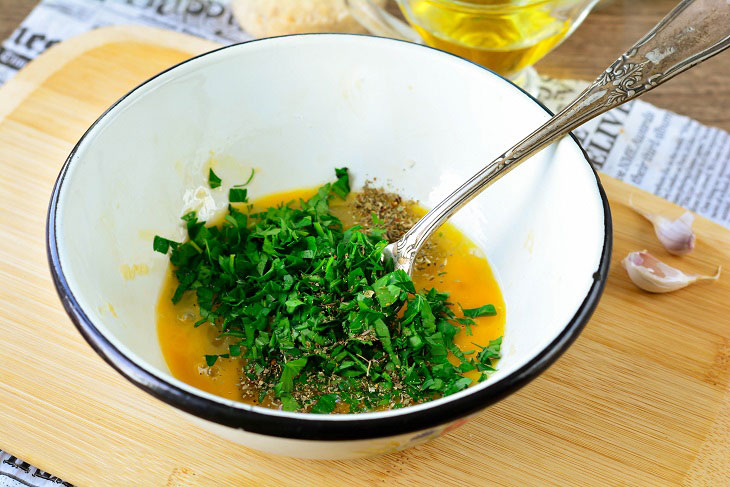 4. Cut the beef into plates across the fibers, beat with a culinary mallet, salt the meat to taste.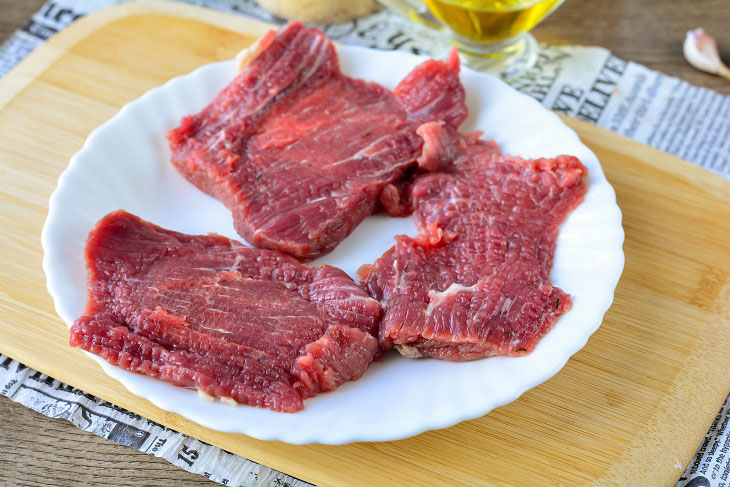 5. Put the chops in the spicy egg marinade, mix. Leave the meat in the refrigerator for 1 hour, and preferably 5-6 hours.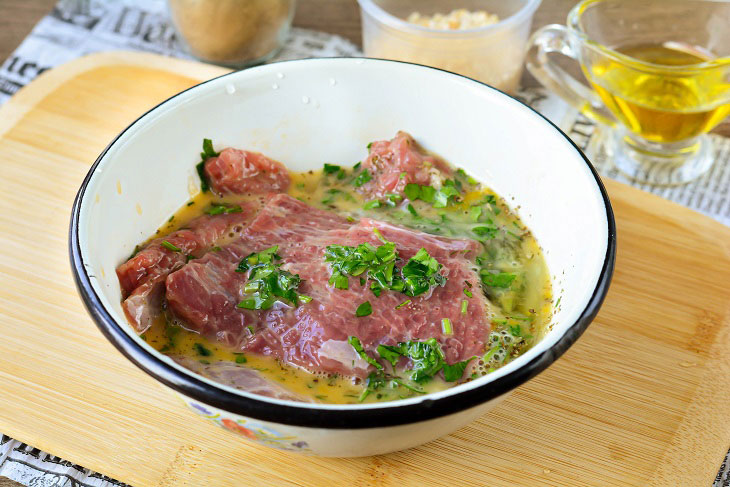 6. Then bread the chops in breadcrumbs and put in a pan with heated vegetable oil.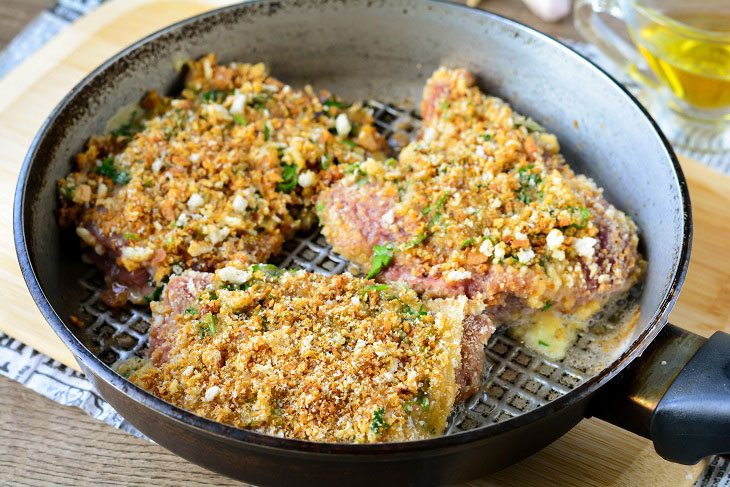 7. Fry the chops on both sides for 5-7 minutes until golden brown so that the meat inside is well fried.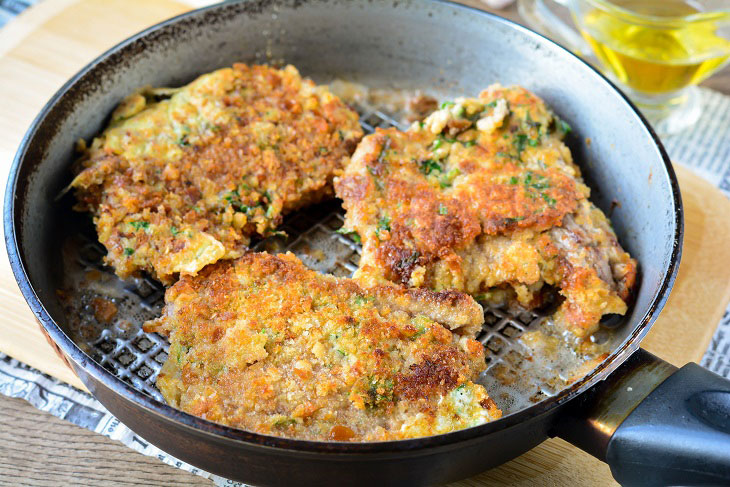 Serve hot Milanesa to the table, complement the meat with fresh vegetables and herbs. Any side dish is also suitable for such a chop – for example, potatoes or rice.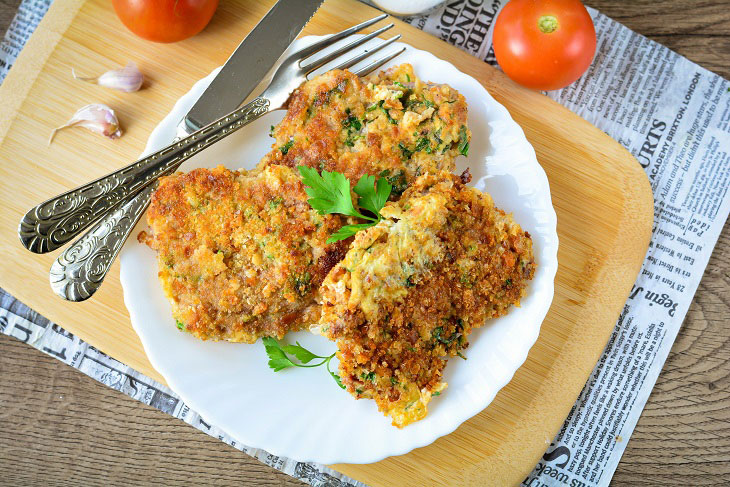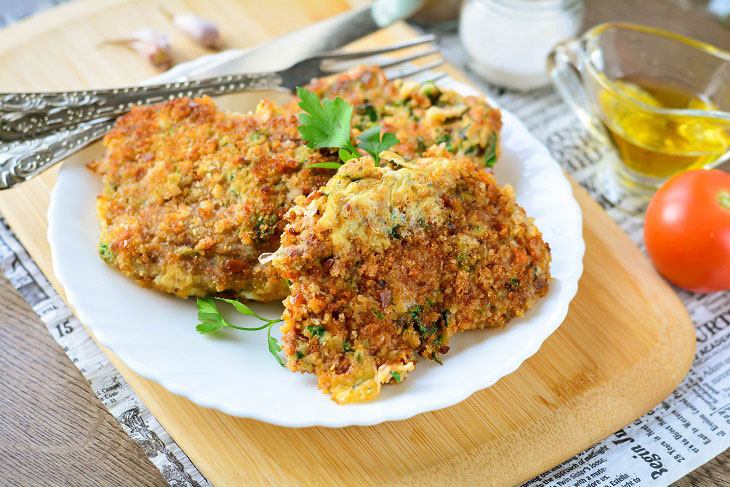 Bon appetit!