Juicy chopped chicken cutlets with cheese, fried to a golden crispy crust – a great option not only for a delicious hearty dinner, but also for a festive feast.
To prepare such a dish, it is best to use chicken fillet. If there is no breast, it can be replaced with chicken thigh meat. If desired, chopped minced meat can also be added to chopped herbs, such as dill or parsley. With it, cutlets will come out even more fragrant.
Ingredients:
Chicken fillet – 250 g.
Egg – 1 pc.
Hard cheese – 100 g.
Salt – to taste.
Seasoning for chicken – 0.5 tsp.
Black ground pepper – a pinch.
Garlic – 1 clove.
Garlic pepper – a pinch.
Vegetable oil – for frying.
Flour – 2 tbsp. l.
How to cook:
1. Rinse the chicken fillet under water, and then dip it with a paper towel (to remove moisture), then cut into small pieces (the smaller the chicken pieces, the juicier the cutlets will come out).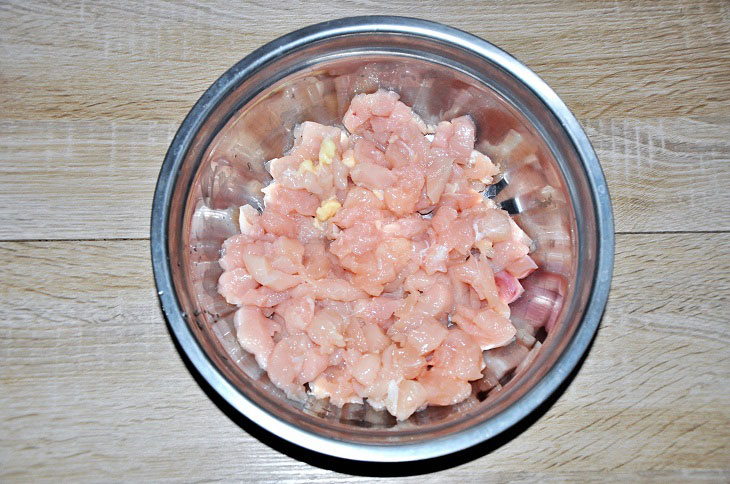 2. Fold the chopped chicken fillet into a deep bowl, add squeezed garlic and a raw egg to it.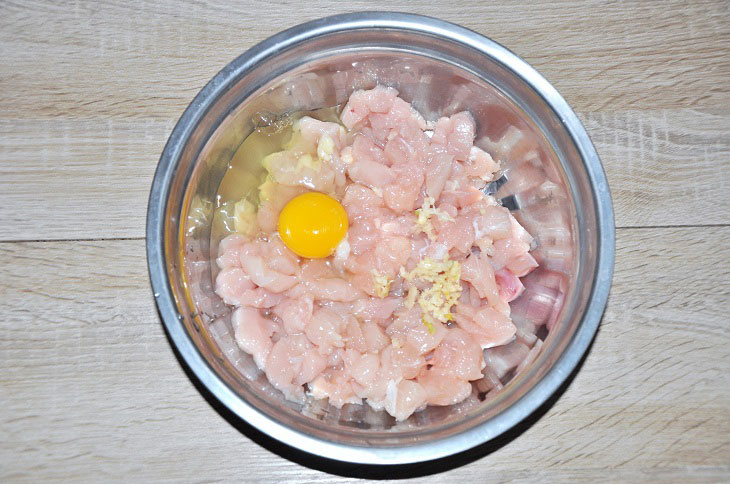 3. Next, add spices to the fillet (ground black pepper, garlic pepper, as well as chicken seasoning), salt and mix the resulting chopped chicken mince well.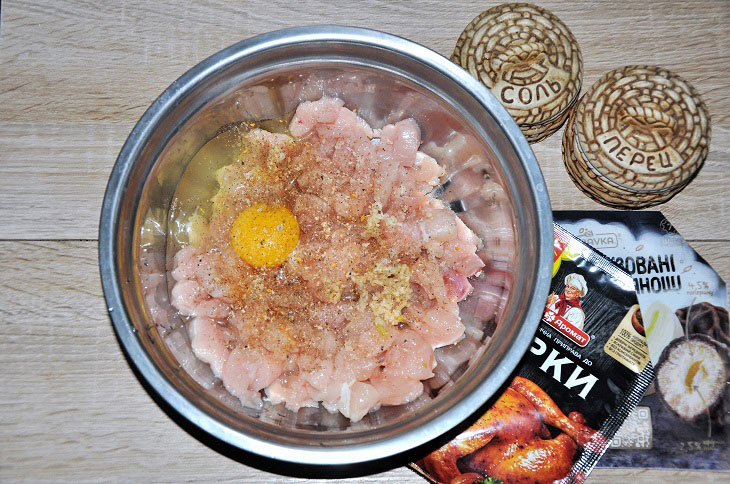 4. Add hard cheese grated on a coarse grater to the prepared minced meat (when choosing cheese, give preference to well-melting varieties), mix.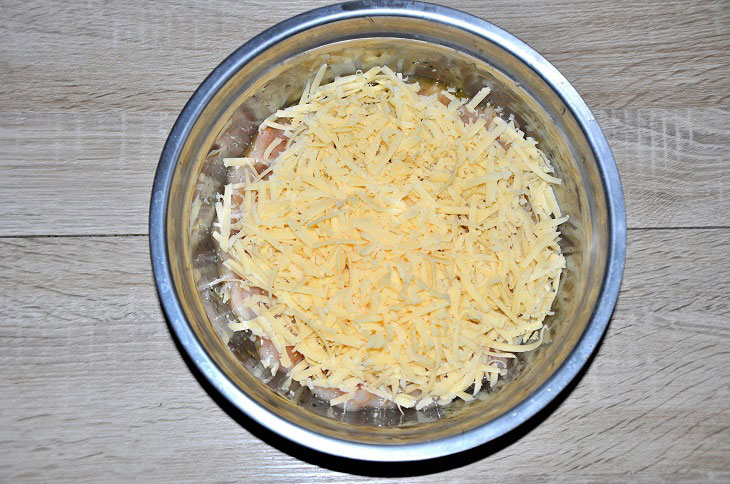 5. Then add the sifted flour and stir the minced meat for chicken cutlets well again.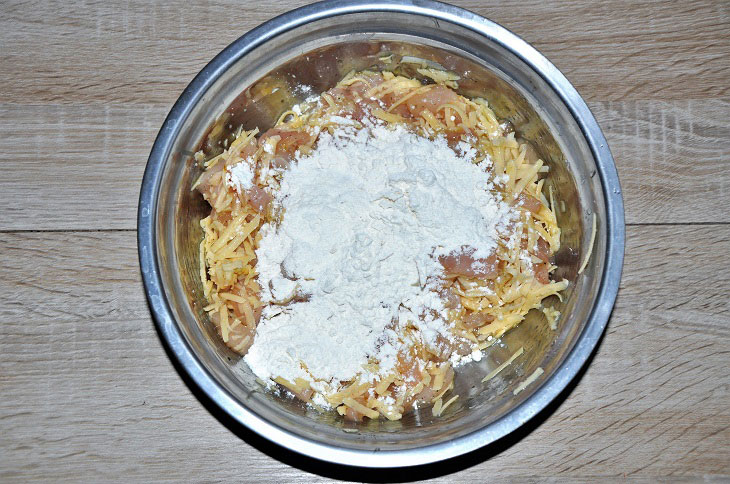 6. Heat up a frying pan by pouring some vegetable oil into it. Then, dipping your hands in water, form chicken patties with cheese, and place them in the pan.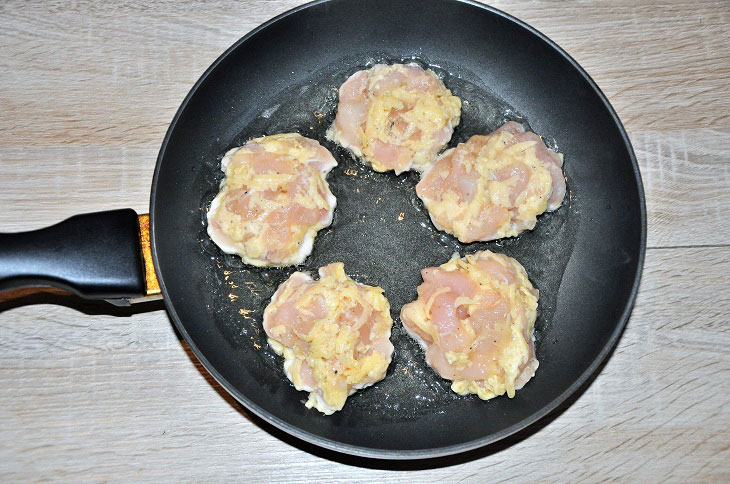 7. Fry chopped cutlets over medium heat until golden brown on both sides. After the chicken cutlets with cheese are fried, immediately serve them hot to the table. Sour cream or tomato sauce will be a great addition to such a dish.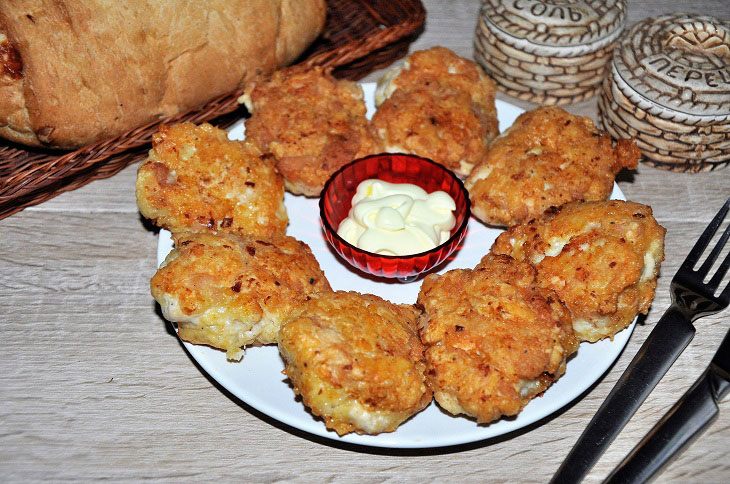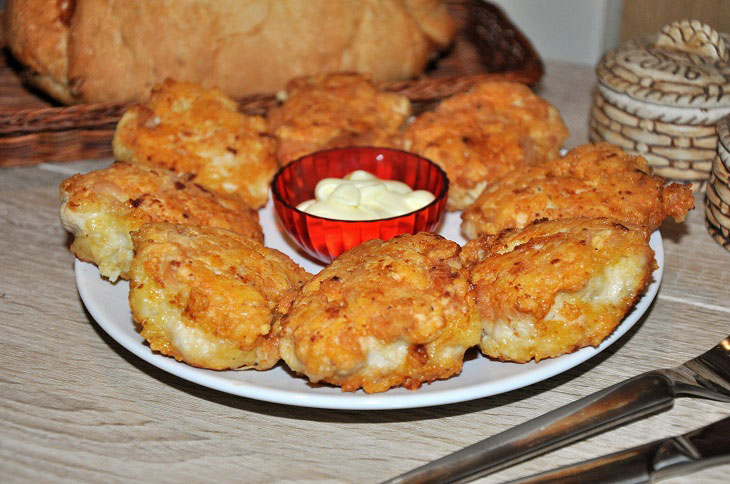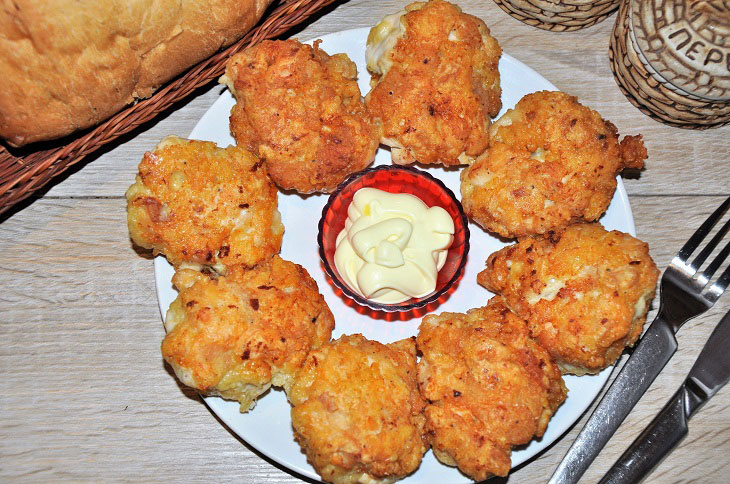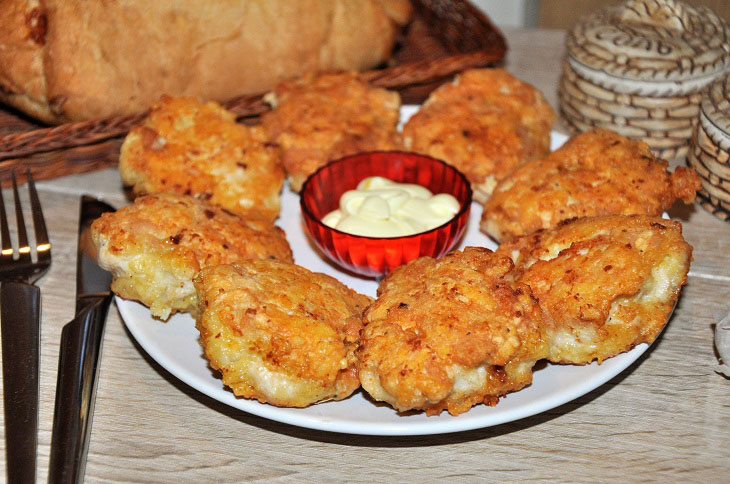 Bon appetit!