This dish is a great idea for a holiday table. Cooking will not take much time and effort, and the result will satisfy even the most sophisticated gourmet.
Chopped cutlets are served as a hot snack, they are good when cooled. For the recipe, use chicken fillet chopped with a knife. If desired, you can cook similar cutlets from any non-hard meat or boneless fish. Minced meat is complemented with dry and fresh aromatic herbs.
You can use any pineapple in the recipe – fresh, canned or frozen. Fruit cut into circles looks spectacular. But if desired, cutlets can be cooked with pineapple cubes. For the recipe you will need hard cheese with a classic taste of low-melting varieties. The dish is baked in the oven in a ceramic or metal form.
Ingredients:
Chicken fillet – 350 g.
Pineapple – 4 rings.
Cheese – 40 g.
Egg – 1 pc.
Mayonnaise – 25 g.
Manka – 32 g.
Vegetable oil – 10 ml.
Salt, pepper – to taste.
Paprika – 2 g.
Thyme – 3 g.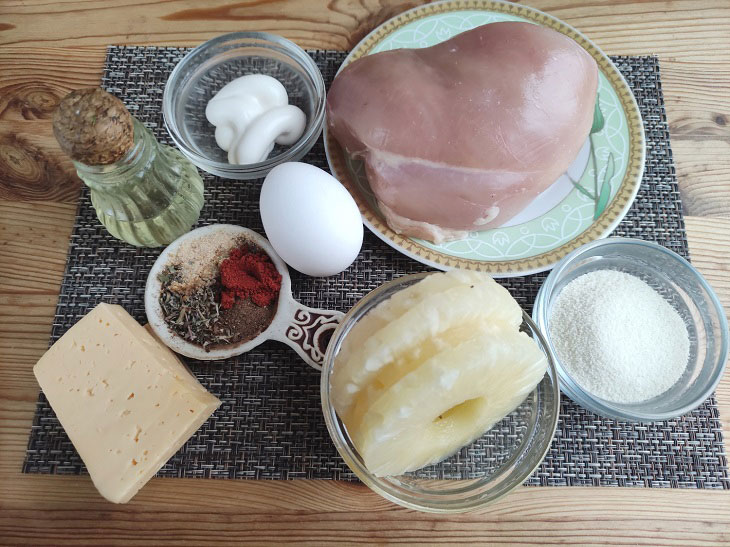 How to cook:
1. Clean the fillet from the hymen and cut into cubes with a side size of 0.5 cm. Put the prepared meat in a bowl.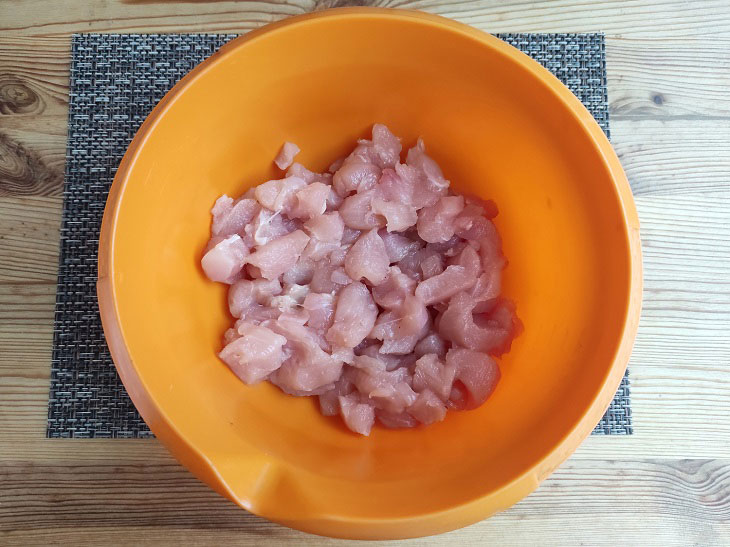 2. Crack an egg. Salt, pepper, add spices.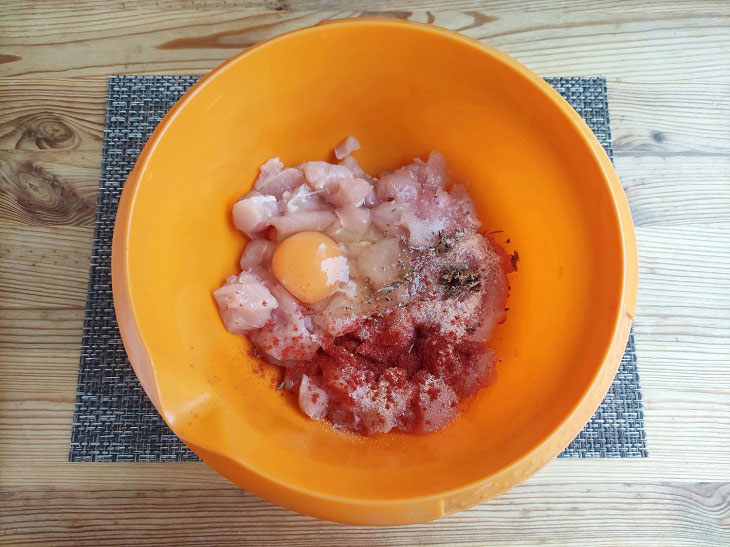 3. Pour semolina and mix the mass with a spoon. Leave it for 8 minutes for semolina to swell.
4. Lubricate the form with vegetable oil. Form 4 meatballs from minced meat and put them in a mold with a spoon.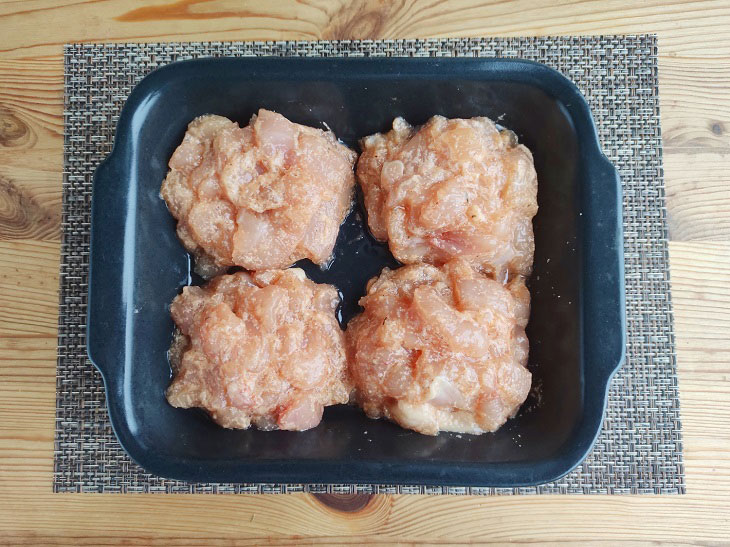 5. Place a slice of pineapple on top of each cutlet.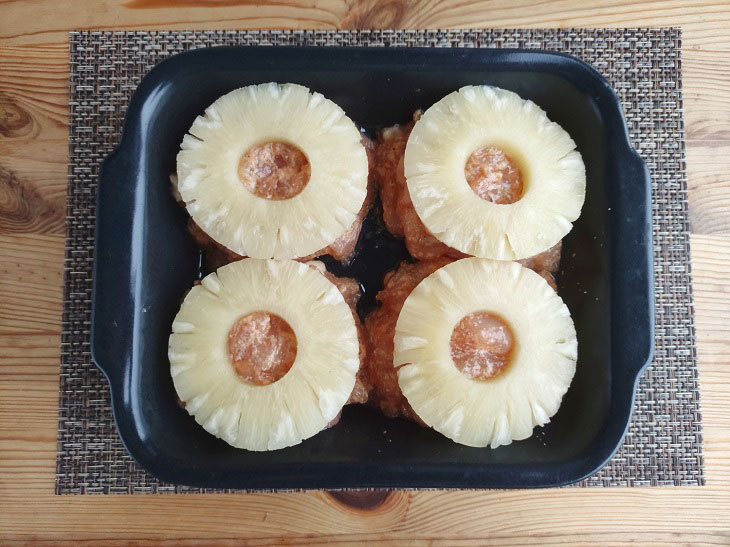 6. Tighten the form with food foil and put in the oven 180 – 190 degrees. Cook for about 20 minutes.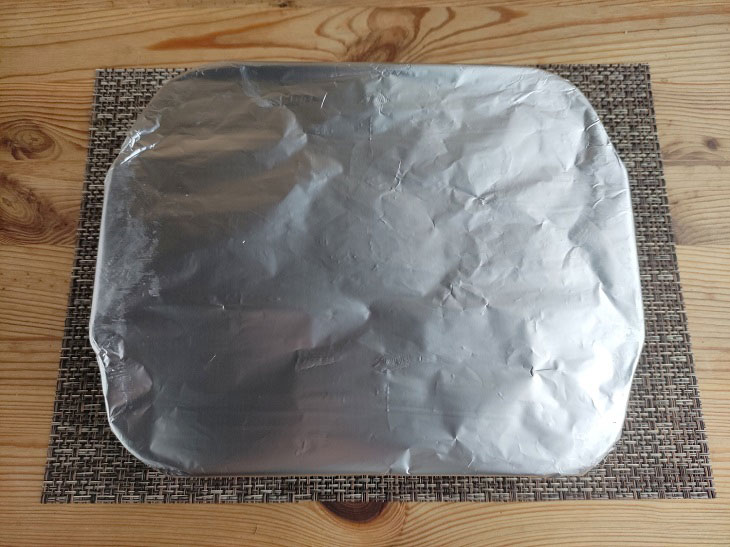 7. Remove the foil, grease the cutlets with mayonnaise.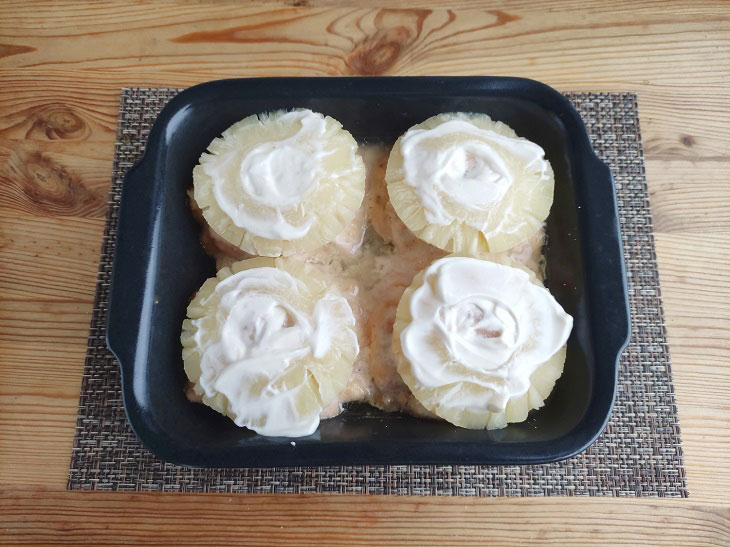 8. Sprinkle each cutlet with grated cheese and leave the dish in the oven for another 5 minutes.
If you prefer a crispy crust, increase the baking time.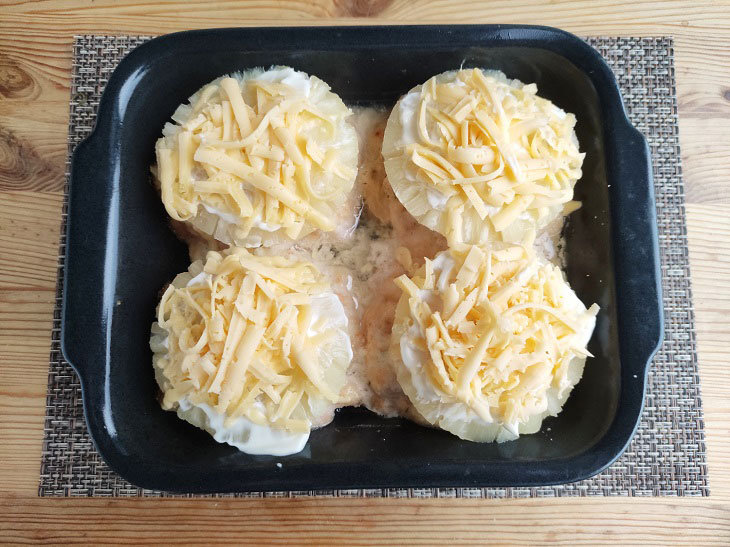 9. Put the finished cutlets on a serving plate, decorate with herbs, serve.
The dish looks great, has a festive look and is suitable for a festive table. The perfect combination of chicken and pineapple taste will surely appeal to the female audience. When cooling, the dish does not lose its taste, cutlets can be served as a cold appetizer.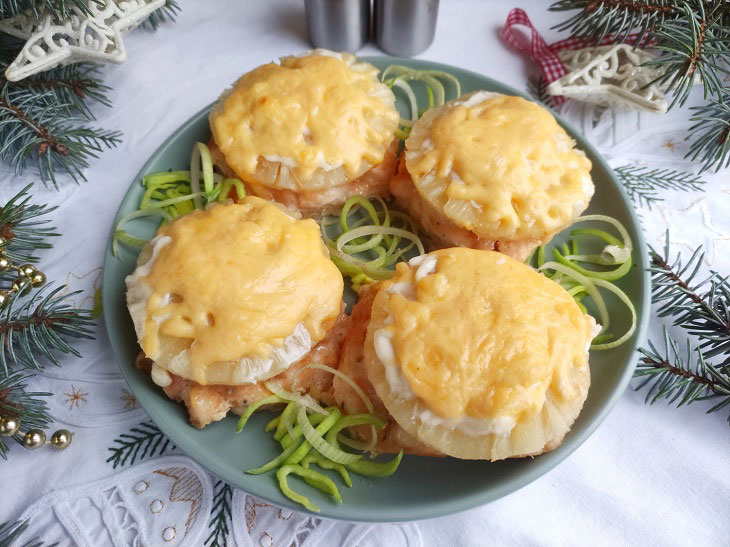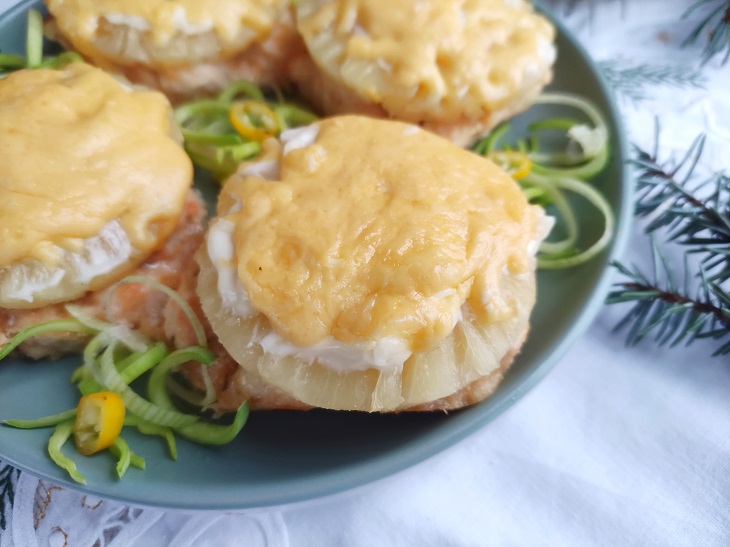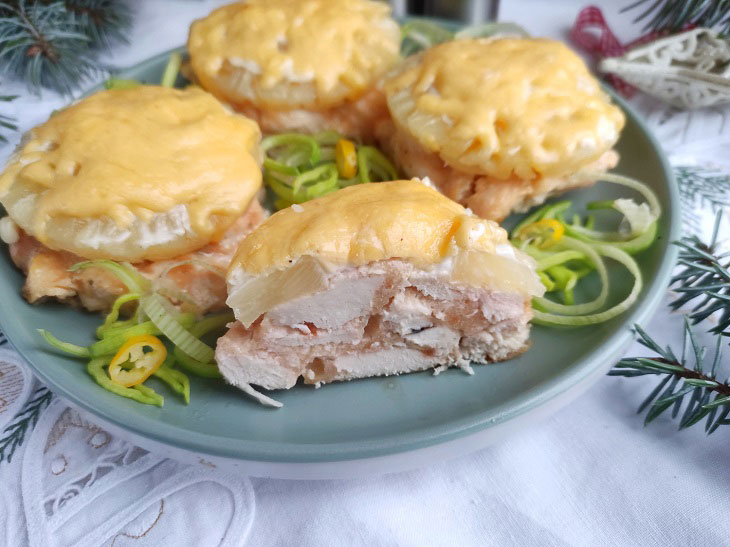 Bon appetit!