Quiche is an open pie with various fillings, popular in European countries. For the base, you can use chopped, puff or shortcrust pastry. The filling can be any – from meat, mushrooms, vegetables, herbs and cheese in various combinations. We offer you a recipe for chopped dough stuffed with chicken and mushrooms.
For the filling, baked, boiled chicken and fried champignons or oyster mushrooms are suitable. For pouring, heavy cream is traditionally used, which can be replaced with 21% sour cream. The dough will need flour of the highest grade.
Ingredients:
For filling:
Baked chicken – 300 g.
Champignons – 350 g.
Champignons – 30 g.
Salt – a pinch.
The basis:
Butter (butter) 82.5% – 100 g.
Eggs – 1 pc.
Salt – 1/3 tsp.
Flour – 180 – 190 g.
For filling:
Cream – 1/2 tbsp.
Eggs – 2 pcs.
Low- melting cheese – 70 g.
Salt – 1/5 tsp.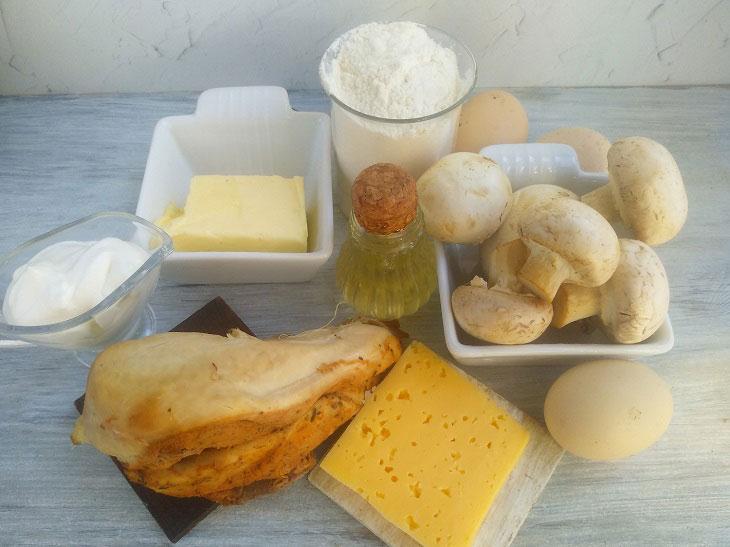 How to cook:
1. Mix soft butter at room temperature with flour and salt. Grind the mass into crumbs.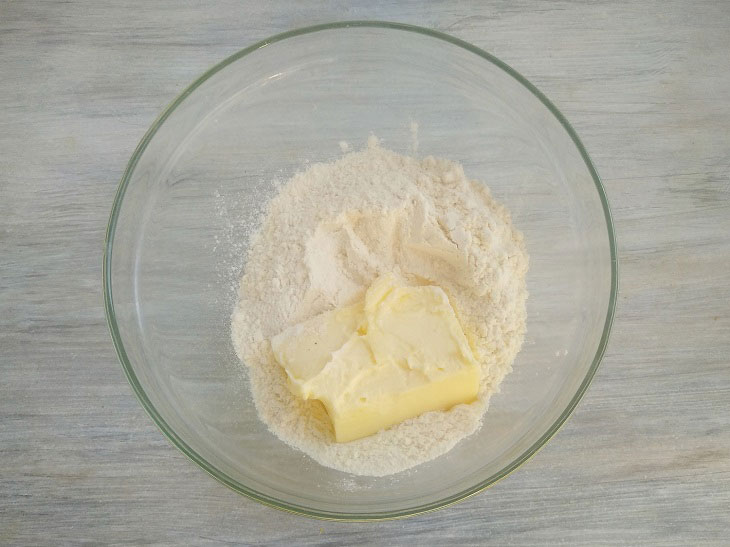 2. Beat in the egg, mix with the crumbs, knead the inhomogeneous soft dough.
Do not knead the mass for a long time, just blind.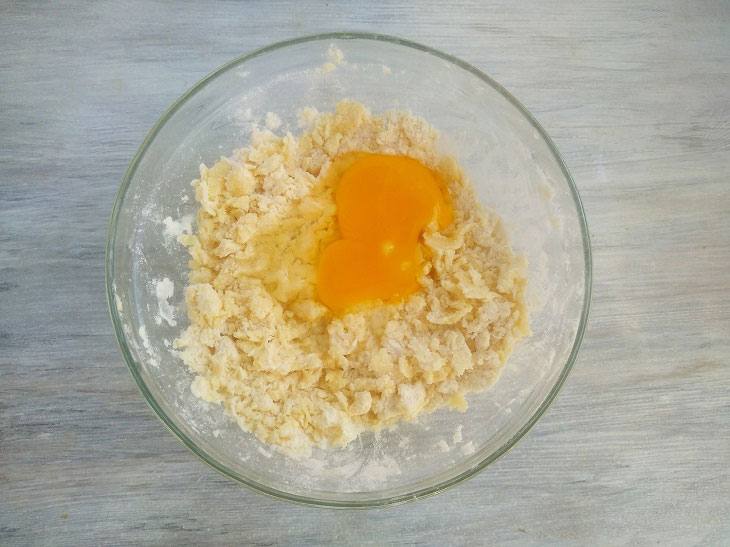 3. Roll the dough into a ball, put in a bag, leave in the refrigerator for half an hour.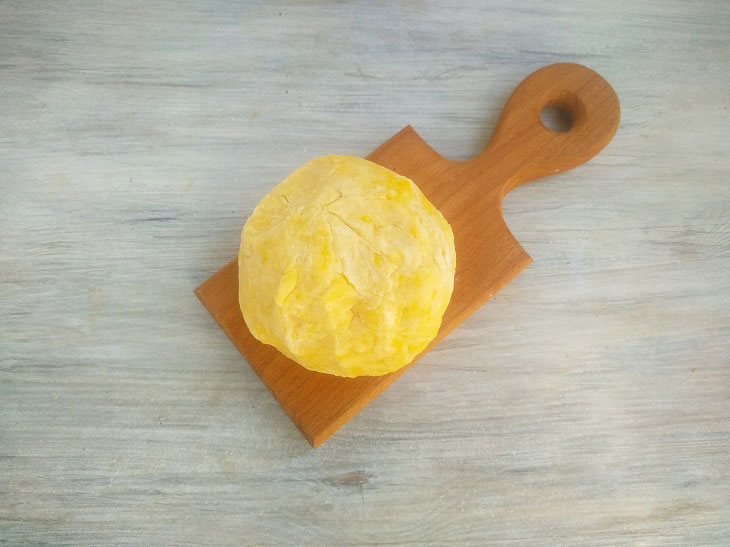 4. From the dough, make a circle with a thickness of 3 – 4 mm. Lay in a mold, pierce with a fork, align the edges. Bake the base in the oven at 190 degrees for 12 minutes.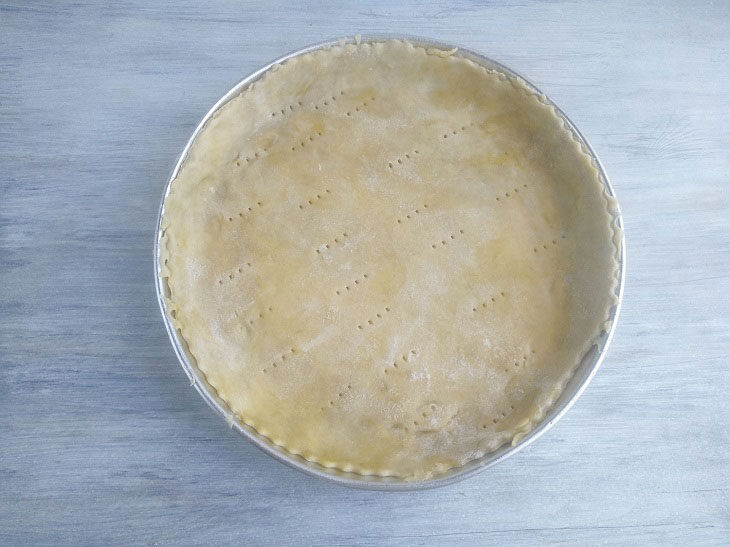 5. Rinse the mushrooms, chop, sauté in a pan with vegetable oil. Mushrooms salt, pepper, put on the base of the pie.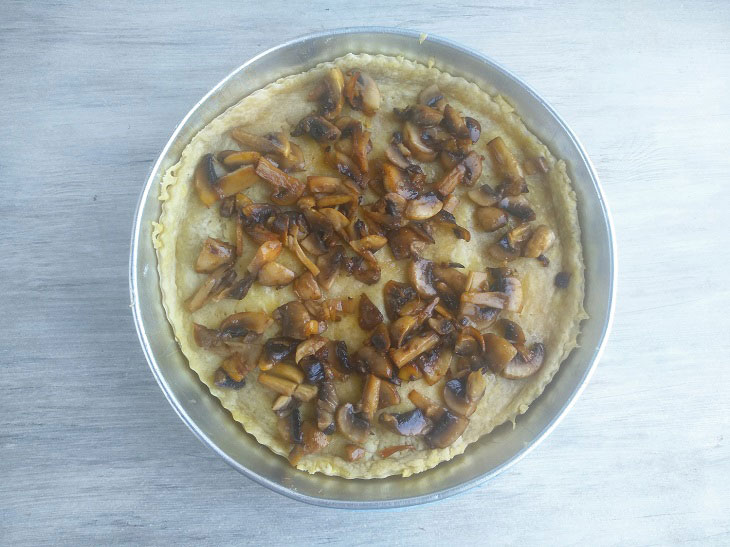 6. Cut the chicken fillet into cubes with a side size of 0.8 cm, lay on the mushrooms.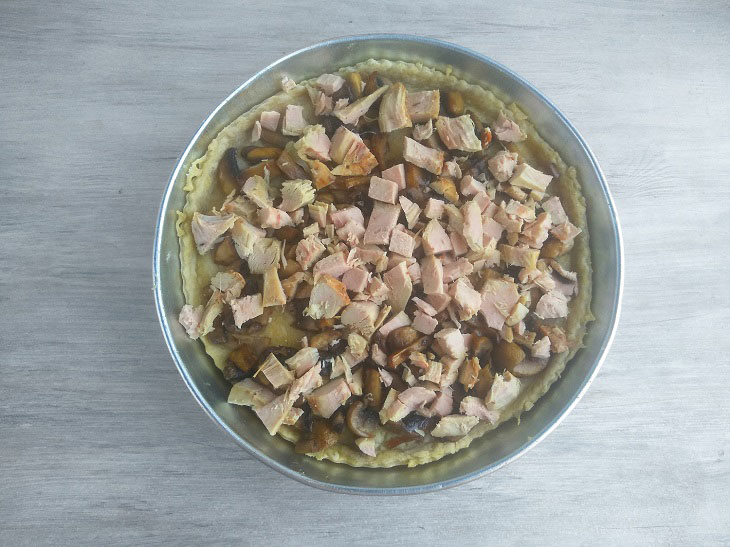 7. Prepare filling. Cheese grate on a medium grater.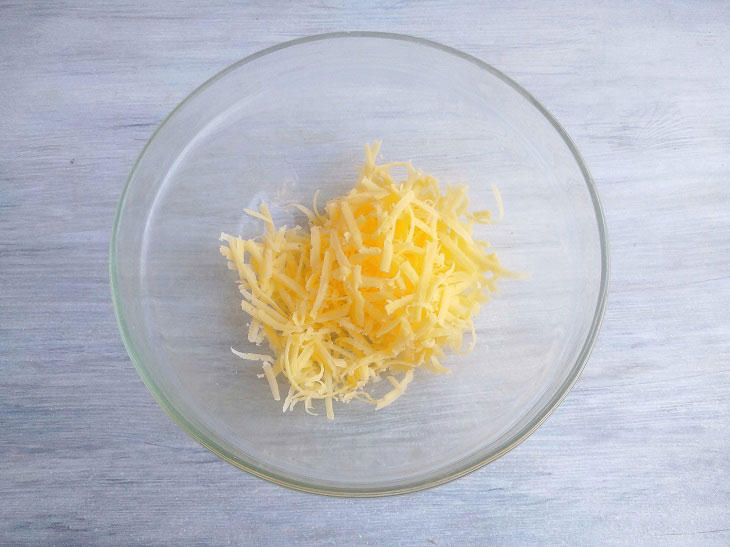 8. Add eggs and sour cream, salt a little and mix the filling.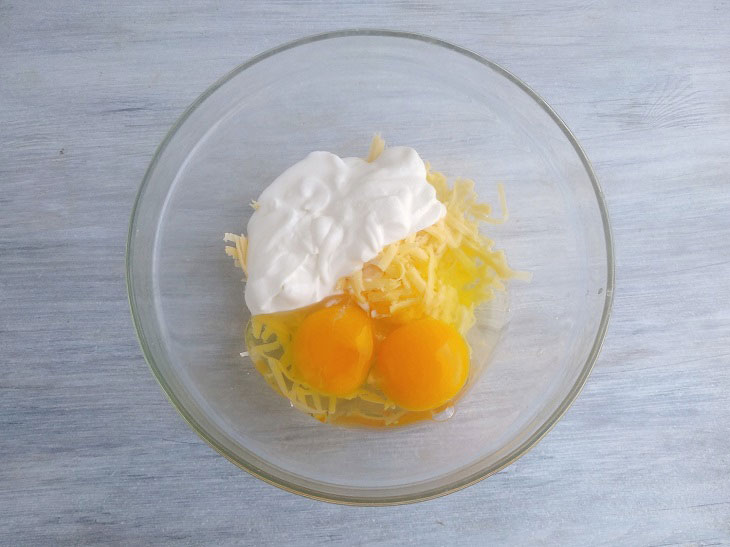 9. Put the filling on the quiche, spread with a spatula over the entire surface.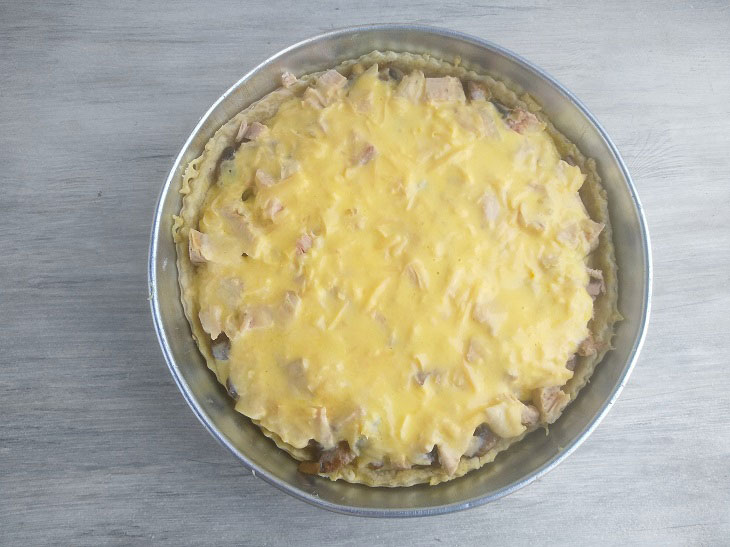 10. Decorate the cake with mushroom slices. Bake the quiche in the oven until golden brown for half an hour.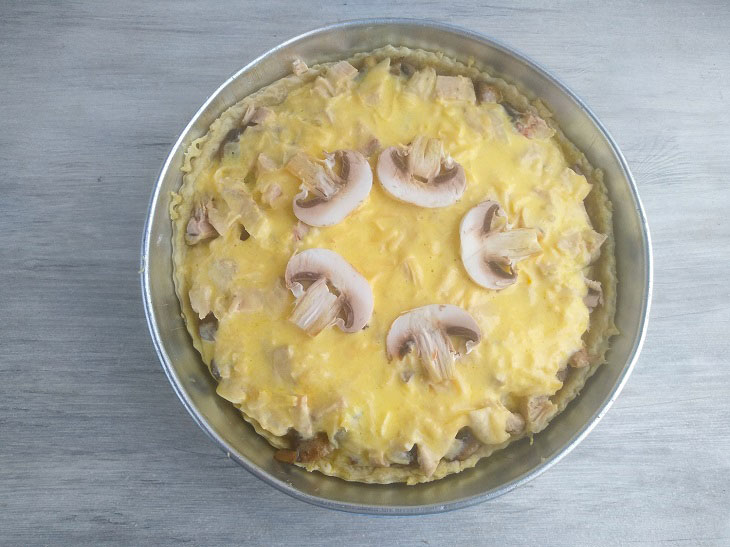 11. Cool the pie, carefully remove from the mold. Transfer the quiche to a serving plate, garnish with herbs.
The pie has a crispy base and a juicy filling. It can be served for a small family celebration. Quiche does not stale for a long time, it can be slightly warmed up in the microwave.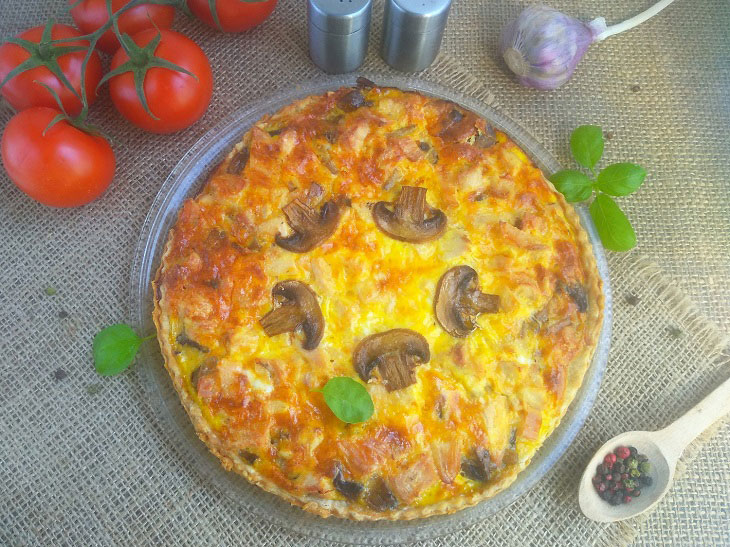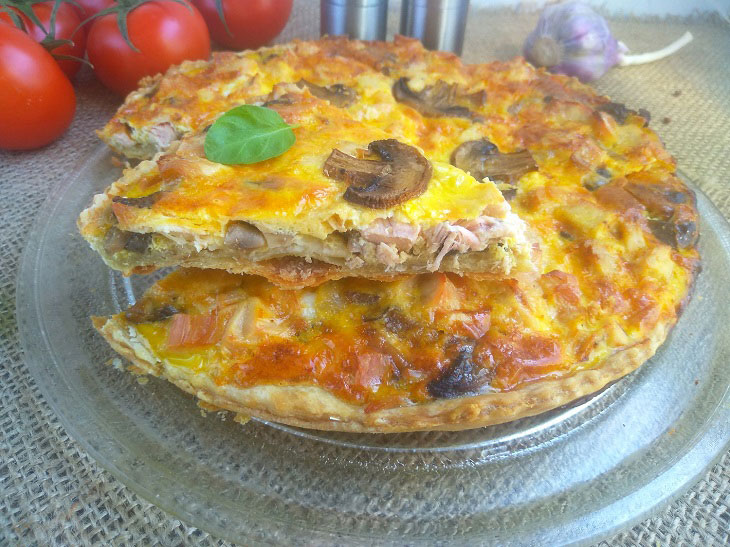 Bon appetit!