Juicy chops in garlic batter are much tastier than usual. Cooking them is not difficult, so you can safely make them not only for the festive table, but also for dinner. Meat is best served hot. Excellent chops will be combined with any spicy sauces, for example, with mustard or adjika. Also, you can safely cook absolutely any side dish or salad with them.
When choosing products, it is worth, first of all, using vegetable oil without a pronounced odor. It can also be safely replaced with lard. Chicken fillet is better to take poultry, however, the chops will have to be fried on a minimum heat so that the meat does not come out tough. Of the spices, it is worth stopping at the classic version, namely, using salt, pepper. Garlic, on the other hand, gives a special piquancy to the finished meat dish, so it is highly undesirable to exclude it from the list of products.
Ingredients:
Chicken fillet – 200-300 g.
Flour – 2 tbsp. l.
Vegetable oil – 40 ml.
Chicken egg – 1 pc.
Salt, pepper – to taste.
Garlic – 2 cloves.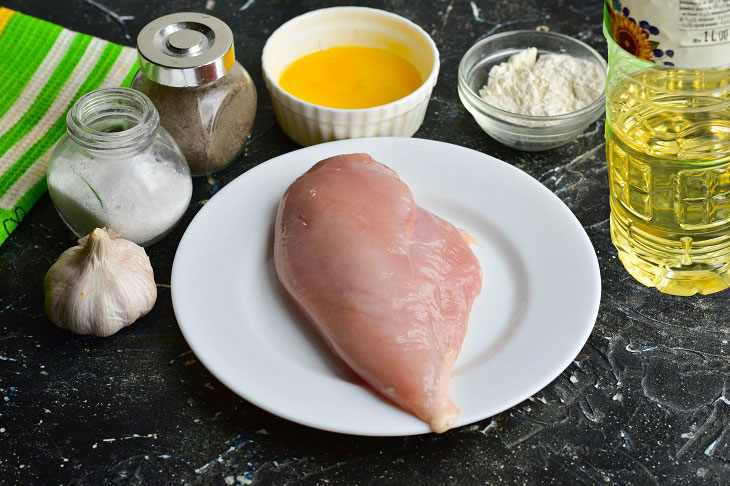 How to cook:
1. So, wash the poultry chicken breast very well. After that, cut it with a sharp knife like chops.
Additionally, meat should not be beaten with a hammer, since this is not pork.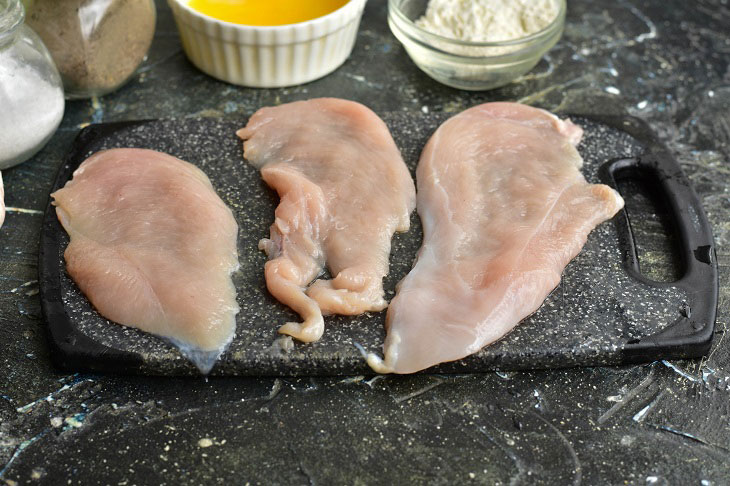 2. Dip each piece of meat in flour on both sides.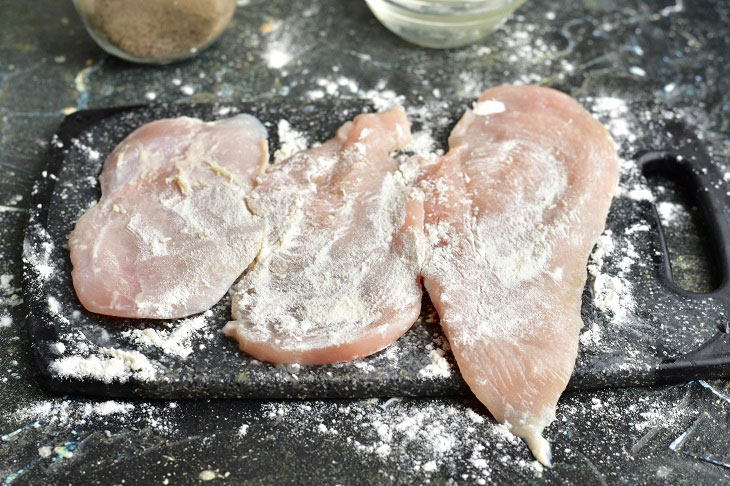 3. Whisk the egg in a bowl with a fork.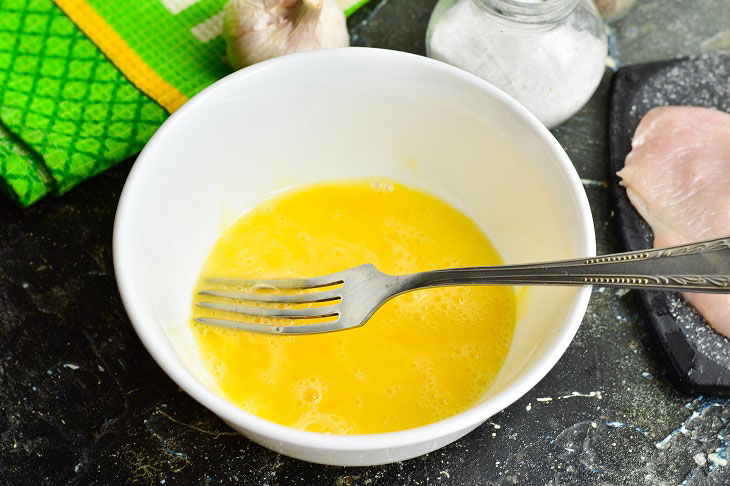 4. Add salt and black pepper to taste.
In addition to these additives, you can safely add smoked paprika and those meat spices that you like.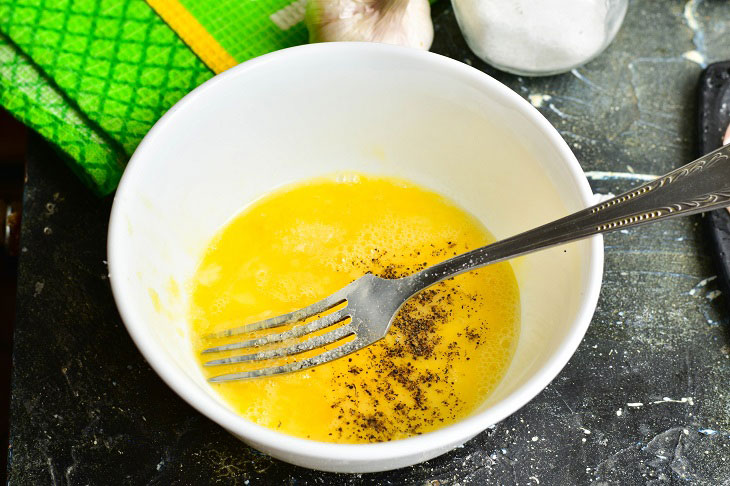 5. Peel the garlic and chop it in a convenient way.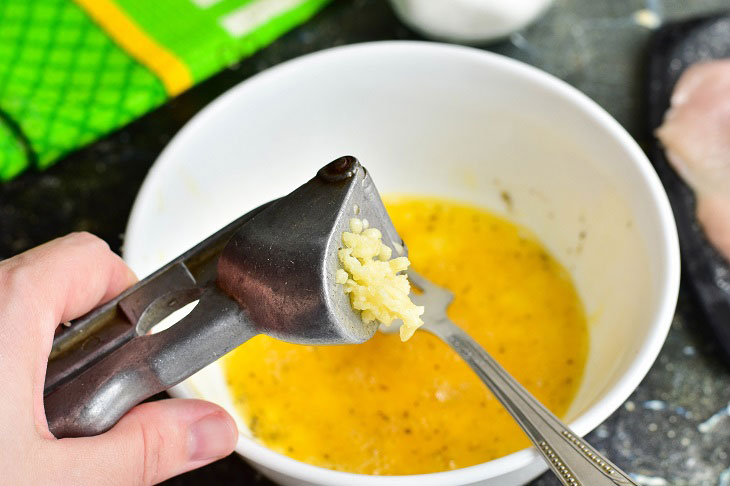 6. Dip each piece of meat in the prepared batter.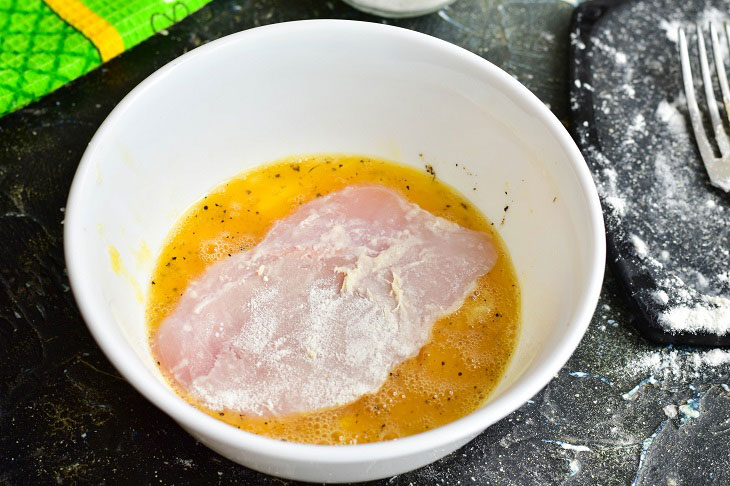 7. Put the chops in the pan, just keep in mind that it is advisable to preheat vegetable oil on it in advance or use lard instead.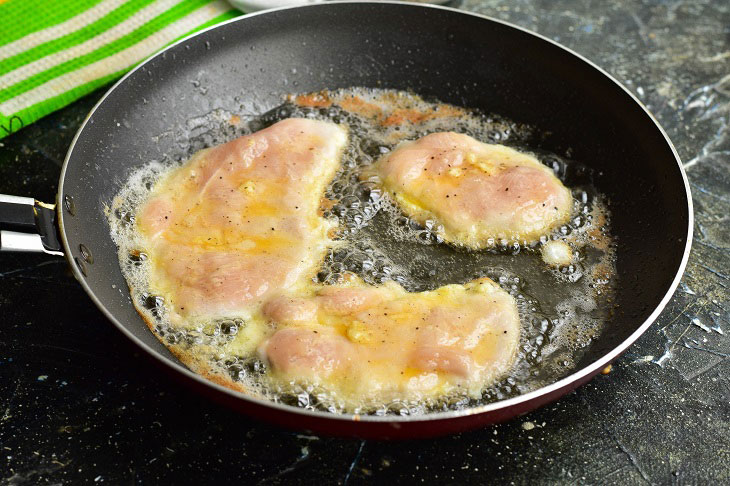 8. Now reduce the heat to near minimum and fry the chops. If you use store-bought chicken fillet, then you can safely make the fire stronger.
When one side of the chops is well browned, turn them over and fry for the same amount more, approximately in time.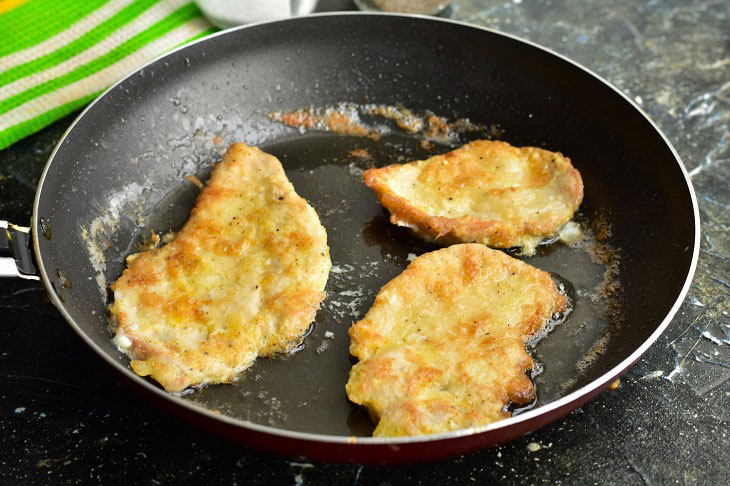 9. Put the finished chops in garlic sauce first, be sure to put them on a paper towel, when the excess oil escapes from them, send them to a dish and serve boldly to the table.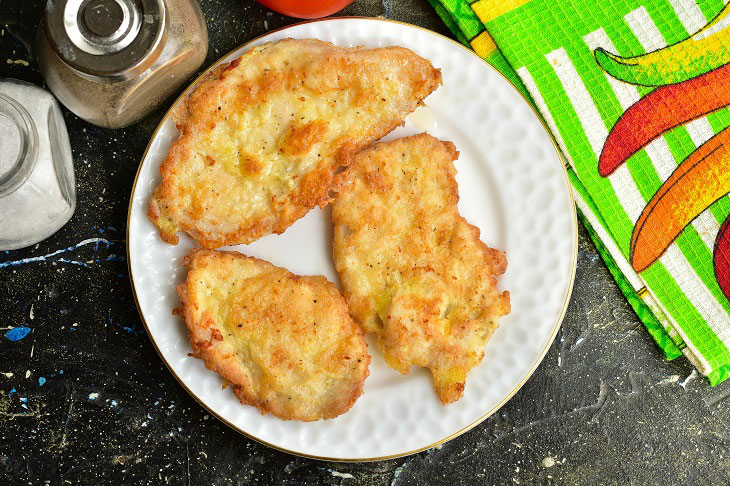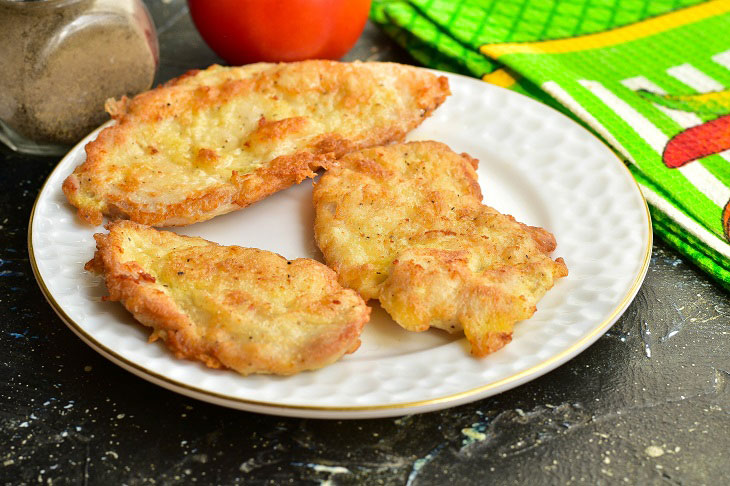 Bon appetit!