It takes very little time to prepare a quick, satisfying dinner with simple ingredients that are always at hand. Fried rice with chicken meat and vegetables is seasoned with your favorite spices, herbs and served hot as an independent dish. It turns out not only very tasty, but also quite budgetary.
To make the rice crumbly, it is advisable to take steamed, and not ordinary round-grain rice. But there is already something in your kitchen – in the end, this will practically not affect the taste of the dish.
Ingredients:
Chicken fillet (thigh) – 400 g.
Steamed rice – 150 g.
Onion – 1 pc.
Bulgarian pepper – ½ pc.
Medium carrot – 1 pc.
Refined vegetable oil – 50 ml.
Water – 400 ml.
Salt, pepper, herbs – to taste.
Cooking time – 40 minutes. The number of servings is 4.
How to cook:
1. Prepare the necessary products and start cooking. We clean the vegetables and wash them in cold water. We free the chicken thighs from the bones and also wash them in water.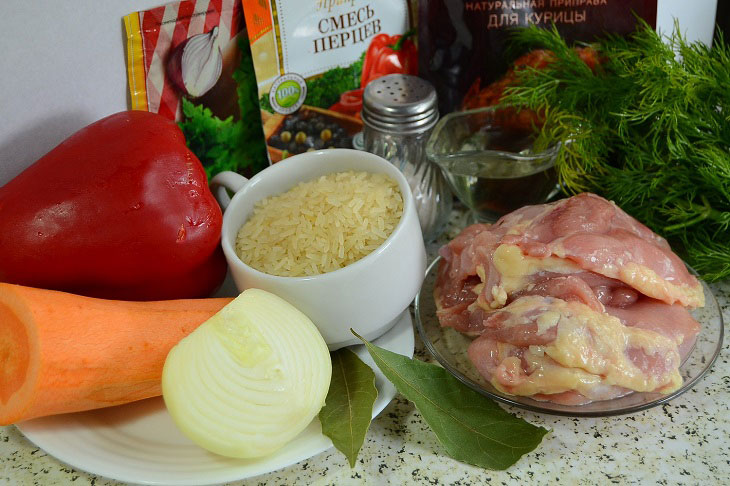 2. Cut the meat into cubes and lightly fry over high heat with the addition of vegetable oil.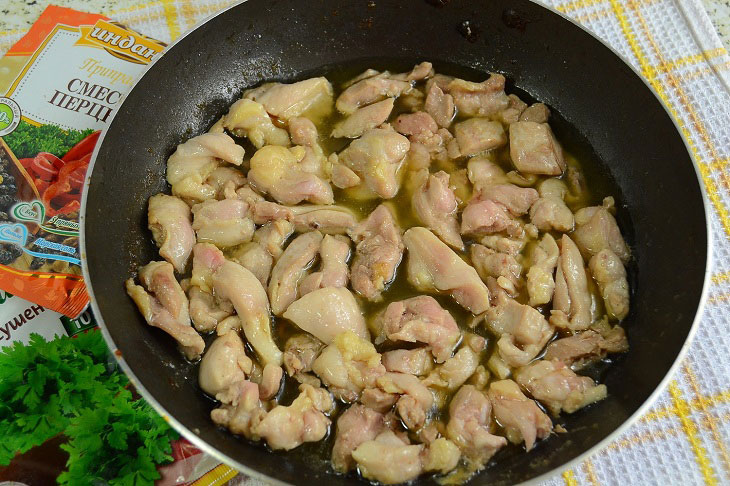 3. We cut carrots, sweet peppers and onions arbitrarily, but large enough.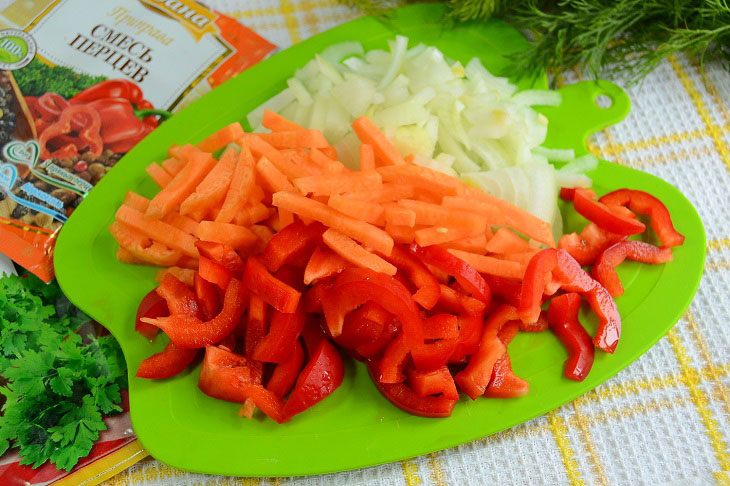 4. Pour vegetables into a pan with meat and fry everything together for about 5-7 minutes with constant stirring. We make sure that nothing burns.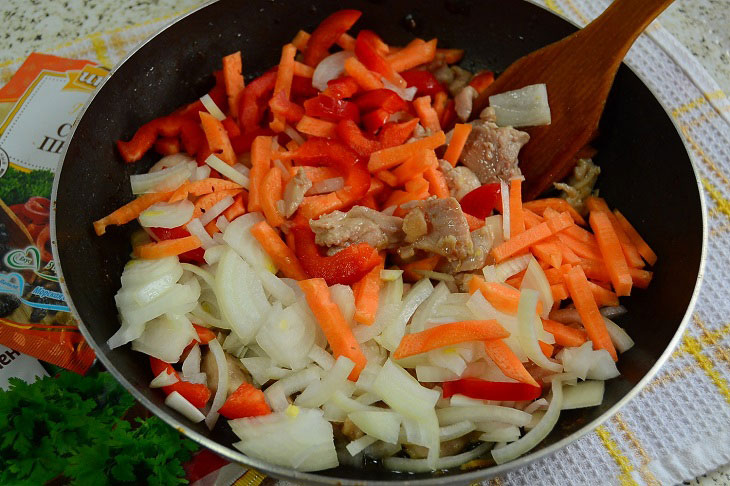 5. Wash the rice in cold water several times until it becomes transparent.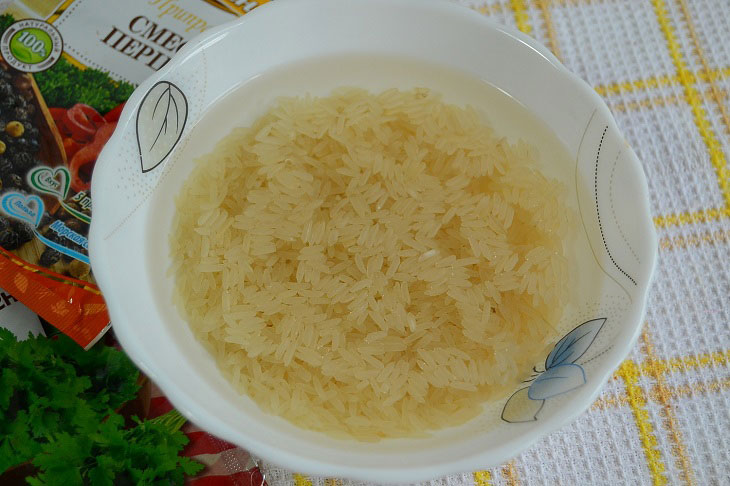 6. Add washed rice, ground pepper and salt to taste, bay leaf to the meat and vegetables. Also, if desired, add any favorite seasoning for rice. In our case, it is a mixture of herbs and spices. Pour in filtered water, cover the pan with a lid and bring everything to a boil.
From the moment of boiling, reduce the fire to a minimum and cook further rice with chicken and vegetables for another 20 minutes. Then turn off the heat and leave covered for 15 minutes.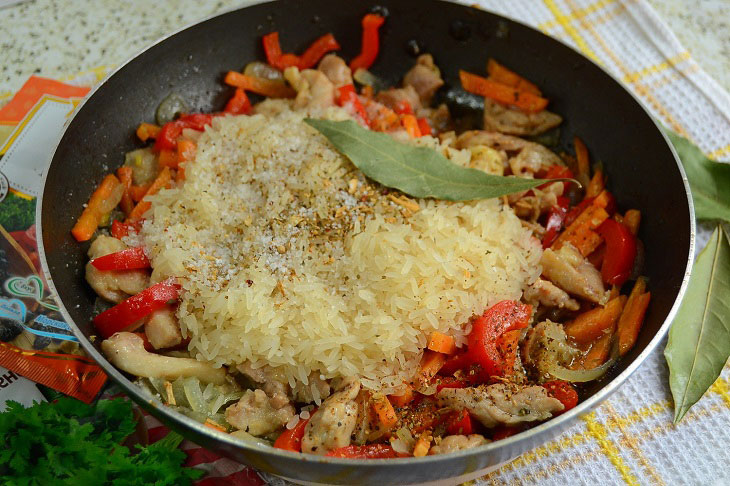 Fried rice with chicken and vegetables in a pan is ready.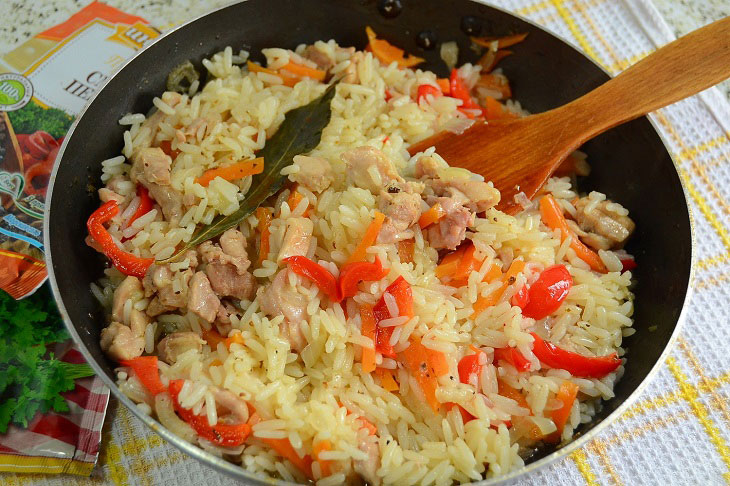 Before serving, gently mix the rice with meat and vegetables and serve hot with herbs, any sauce of your choice, a salad of fresh vegetables.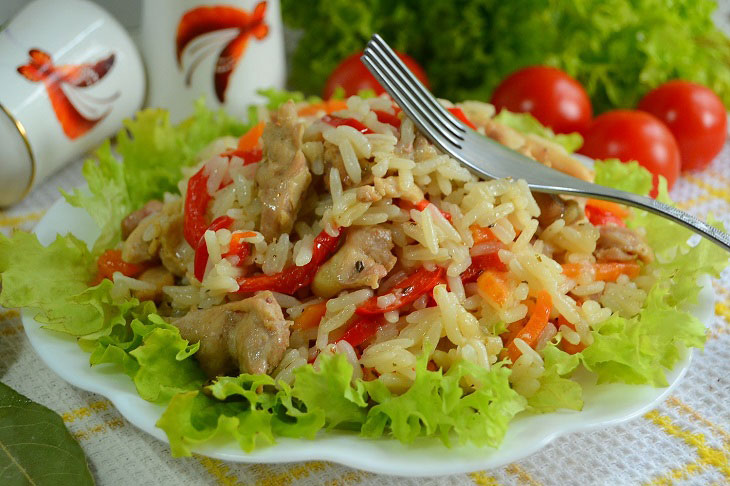 Enjoy your meal!