Turkish cuisine with a recognizable taste, original, bright, has long gained popularity all over the world. Try the famous fried risoni with chicken pilaf in 25 minutes.
The recipe will require a special kind of pasta in the form of large rice grains risoni or risolini. The product is quite affordable and you can buy it in any large supermarket. In our area, this pasta is called orzo and is represented by several varieties. We chose a product made from durum wheat.
For cooking, you need tomato sauce or pasta with a natural composition. Onions can be excluded or replaced with a green counterpart. As a meat base, it is best to use chicken fillet or boneless poultry meat. The dish should be cooked in a thick-walled pan with high sides.
Ingredients:
Orzo pasta – 100 g.
Chicken fillet – 250 g.
Tomato paste – 40 ml.
Onion – 20 g.
Sweet pepper – 15 g.
Hot pepper – 2 g.
Vegetable oil – 45 ml.
Salt, pepper – to taste.
Bay leaf – 1 pc.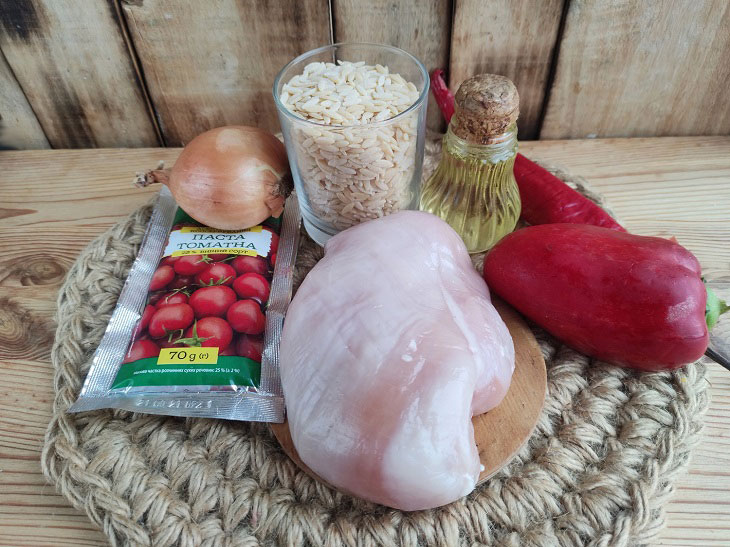 How to cook:
1. Clean the chicken fillet. Cut the meat into small pieces.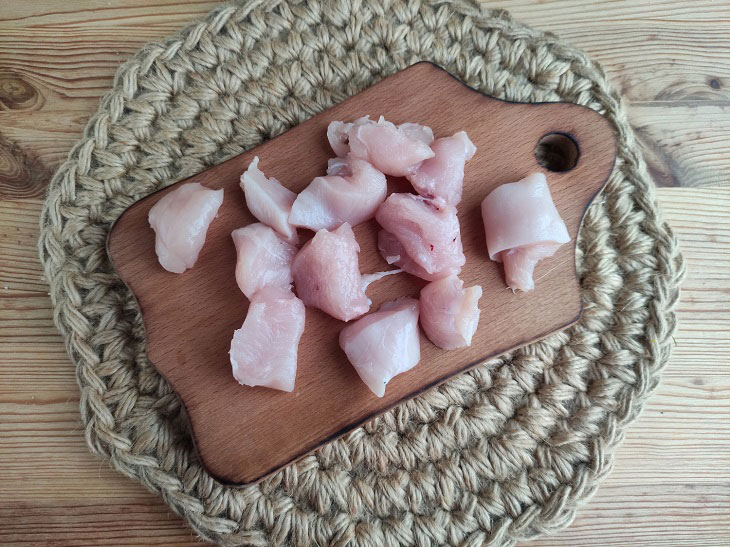 2. Fry the chicken pieces in a frying pan in hot oil. Add finely chopped onion, continue cooking until the onion is translucent.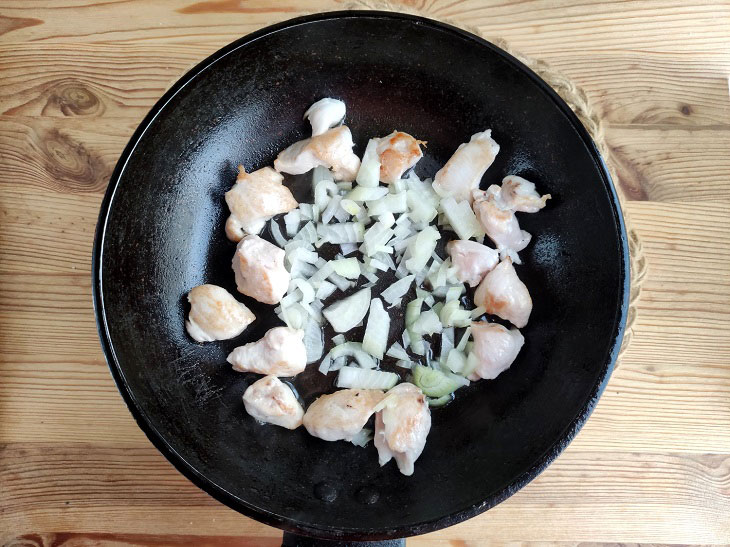 3. In a separate dry frying pan, toast the pasta until light brown.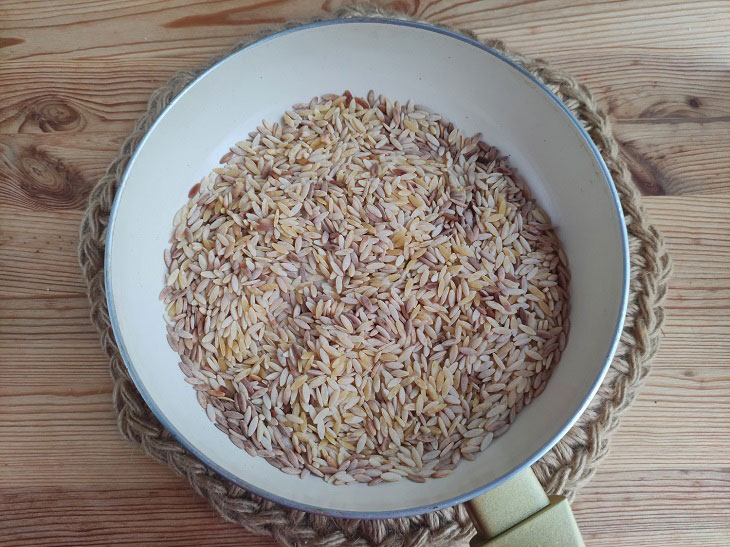 4. Put peeled and chopped sweet and bitter peppers in a pan with meat.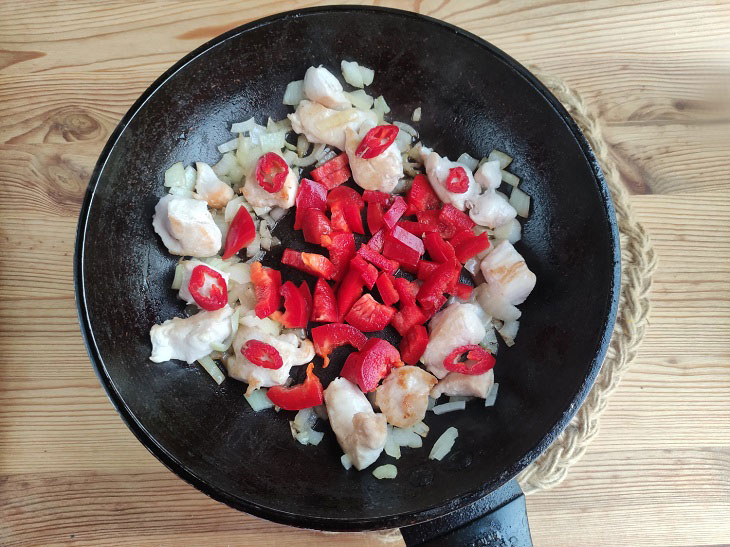 5. Add the tomato paste, mix the contents of the pan and cook covered for 2 minutes.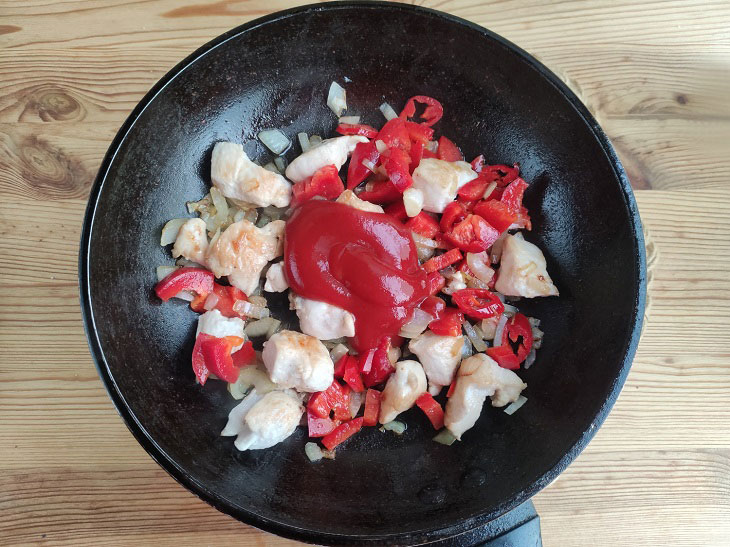 6. Pour in the paste.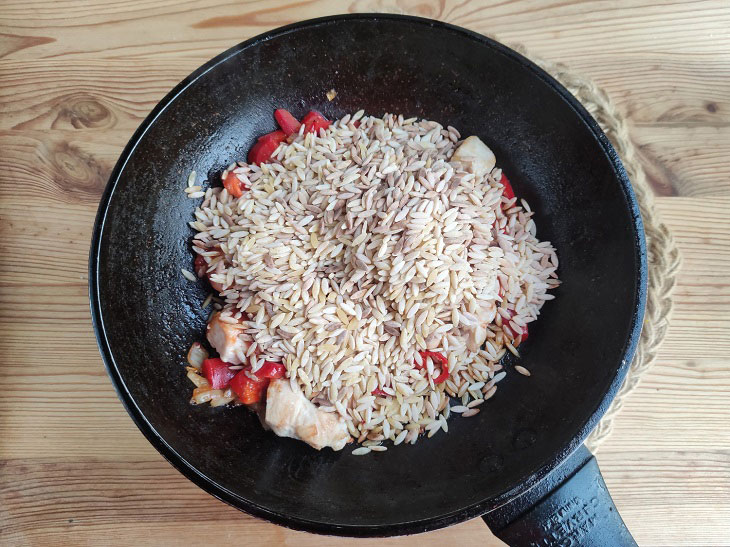 7. Pour hot water from the kettle so that it completely covers the ingredients. Add salt, pepper and bay leaf.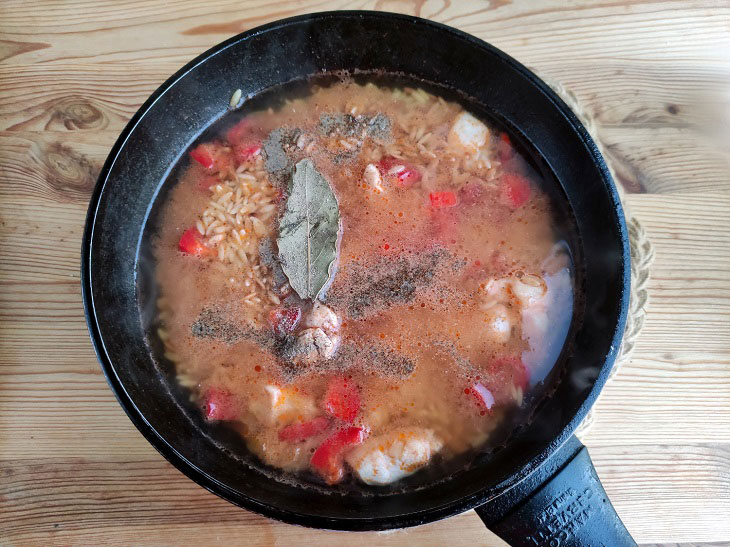 8. Cover the pan with a lid and cook until the liquid has completely evaporated over low heat. Leave the finished dish under the lid for another 8 cm.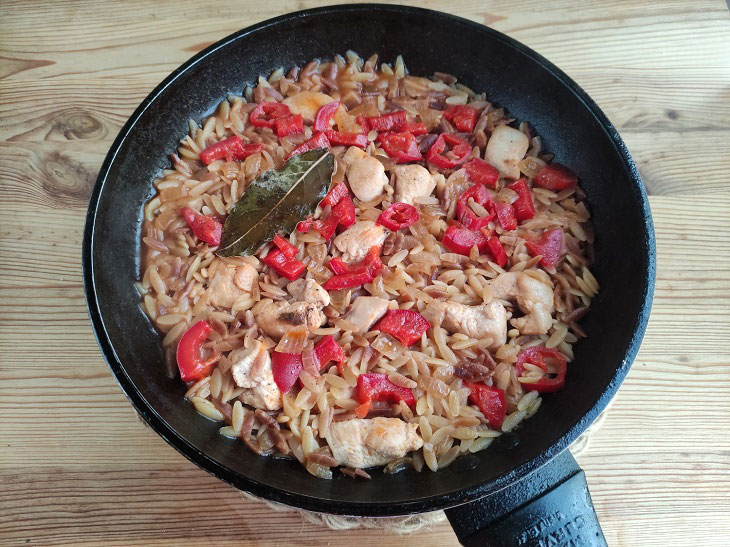 9. Mix risoni with chicken and transfer to a serving plate. Garnish with fresh parsley and serve.
A delicious hearty dish perfect for dinner or lunch. It can be stored in the refrigerator for up to 4 days and reheated as needed.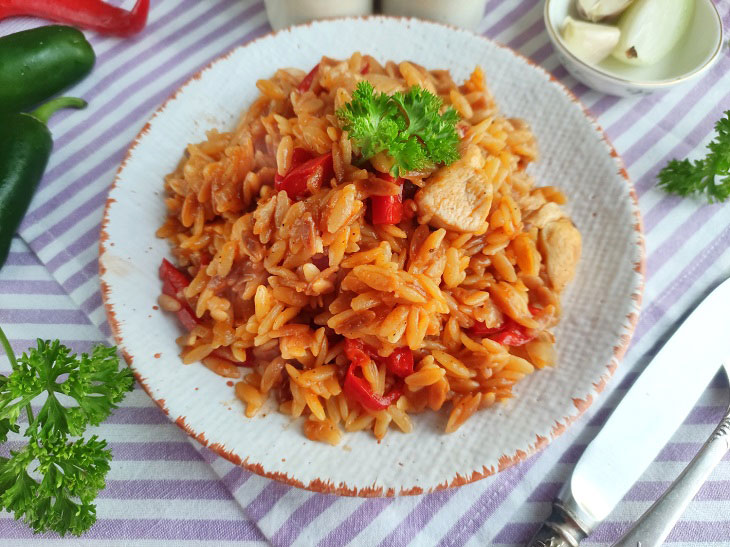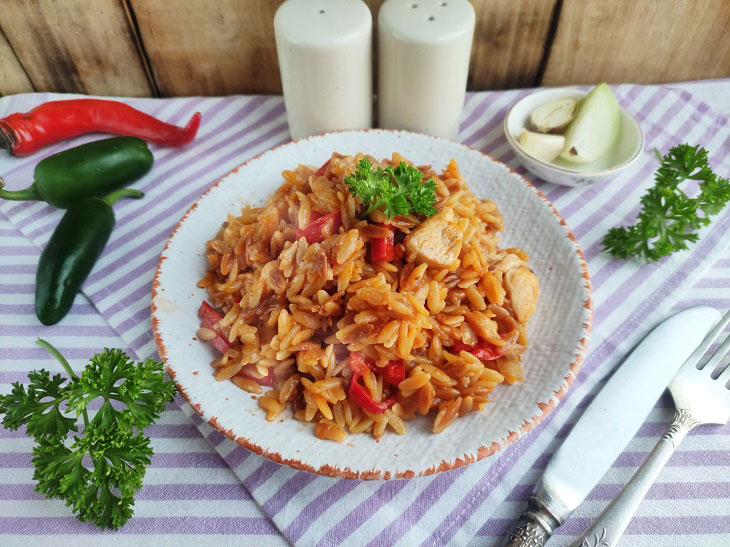 Bon appetit!