Try to cook a popular Bulgarian dish with a funny name – chushka burek, stuffed sweet peppers. In Bulgaria, stuffed peppers are prepared in a way that is not quite familiar to us. At the beginning, the vegetables are baked in the oven, then they are peeled and stuffed. Cheese mixtures are used as minced meat. Sometimes slices of ham, boiled meat, olives, herbs and garlic are added to cheeses. After stuffing, the products are fried in a pan or baked in the oven.
For the recipe, fleshy peppers of a bright color are required. When choosing hard cheese, give preference to low-melting varieties. You can add a little cottage cheese or cheese to minced meat. For breading, use breadcrumbs or corn flakes.
Ingredients:
Sweet pepper – 4 pcs.
Breadcrumbs – 45 g.
Cheese (Russian) – 80 g.
Cottage cheese – 50 g.
Ham – 40 g.
Granulated garlic – 5 g.
Ground pepper – 2 g.
Paprika – 1 g.
Parsley – 2 branches.
Flour – 20 g.
Vegetable oil – 40 ml.
Egg – 1 pc.
Salt – to taste.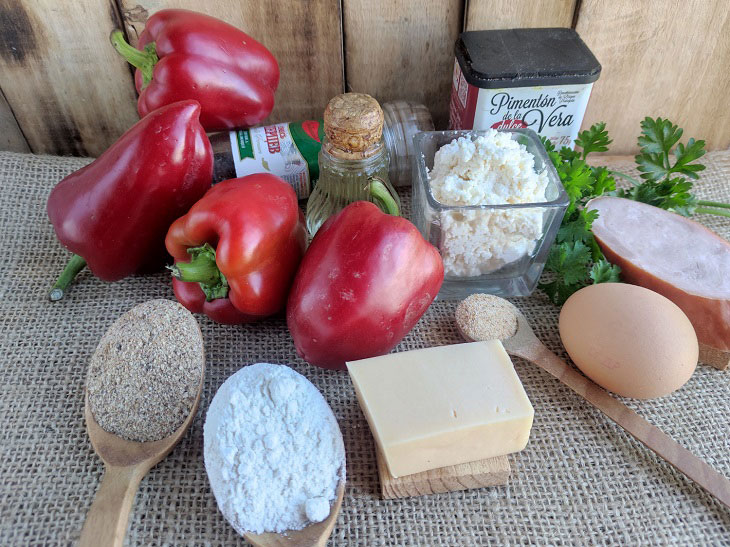 How to cook:
1. Put clean dry peppers on baking paper and bake in the oven at 190 degrees for 20 minutes until black spots appear. Turn the vegetables over several times during the roasting process.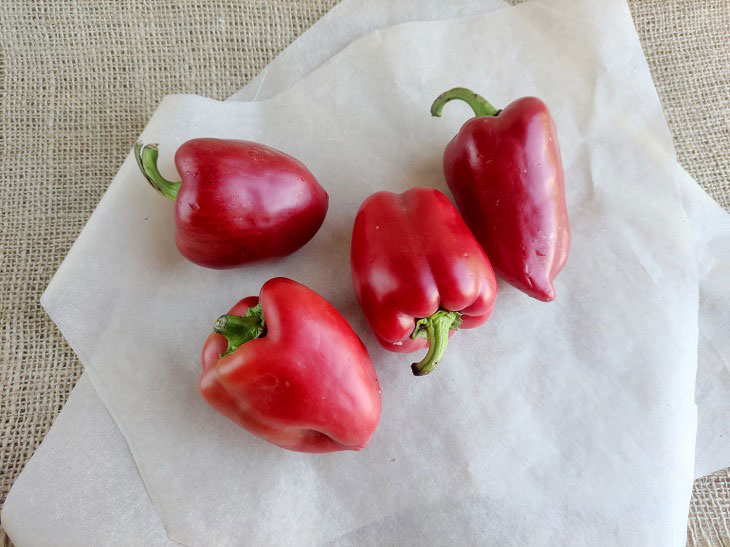 2. Grind hard cheese with a grater.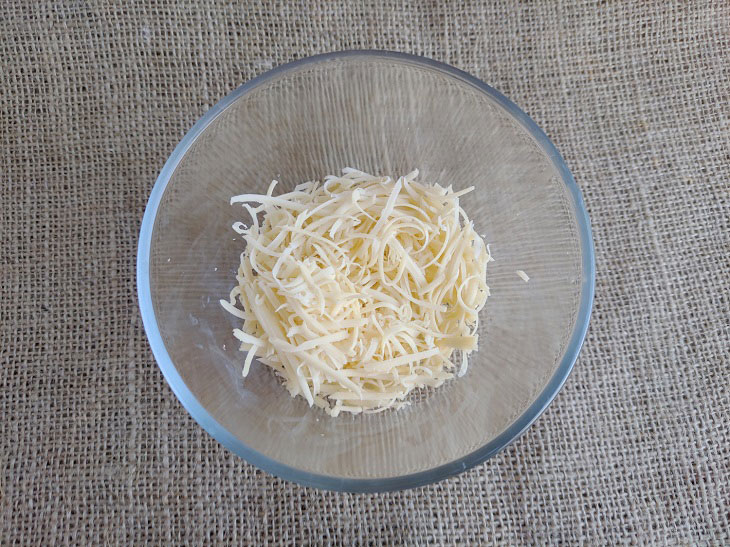 3. Add cottage cheese, a pinch of salt, garlic and paprika.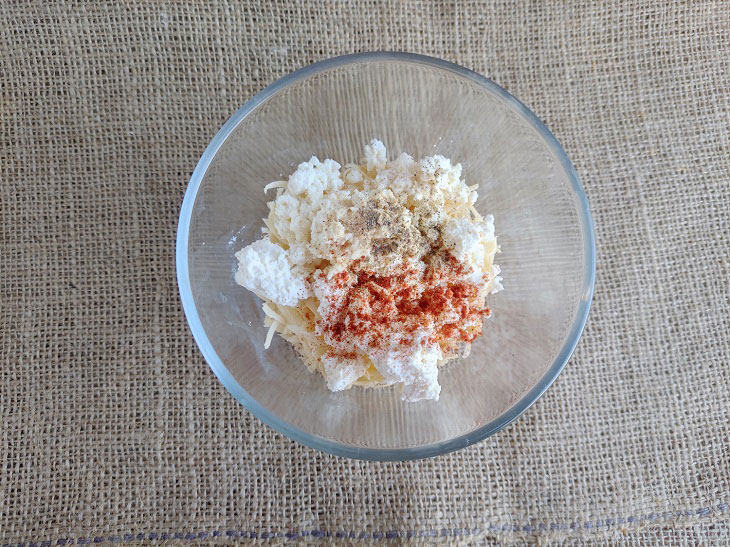 4. Peel the ham from the packaging and cut into small cubes. Chop the parsley leaves. Put the ingredients in the filling. Mix the mass.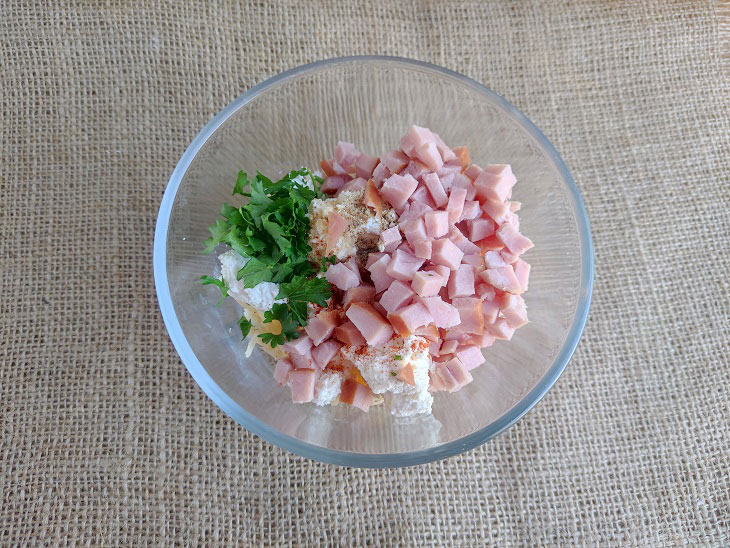 5. Transfer the baked peppers to a bowl, cover with the paper on which they were baked. Cool down. Remove skins and entrails from vegetables. Get wet in a towel.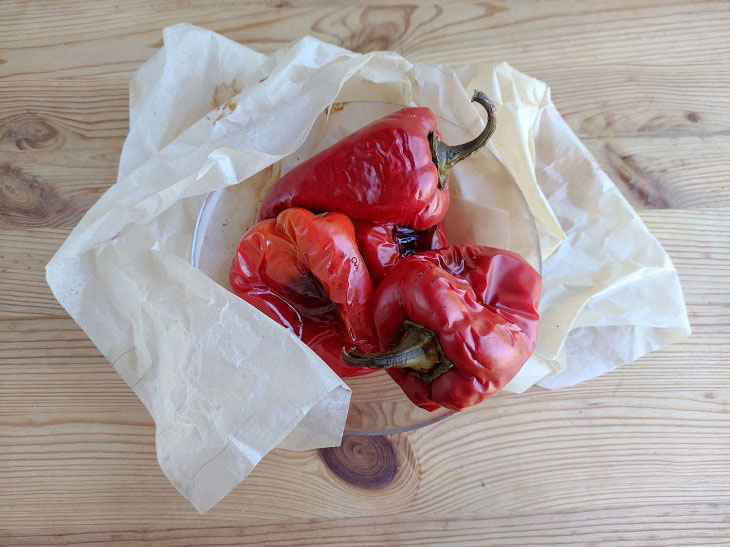 6. Pour the stuffing into the peppers. Seal it.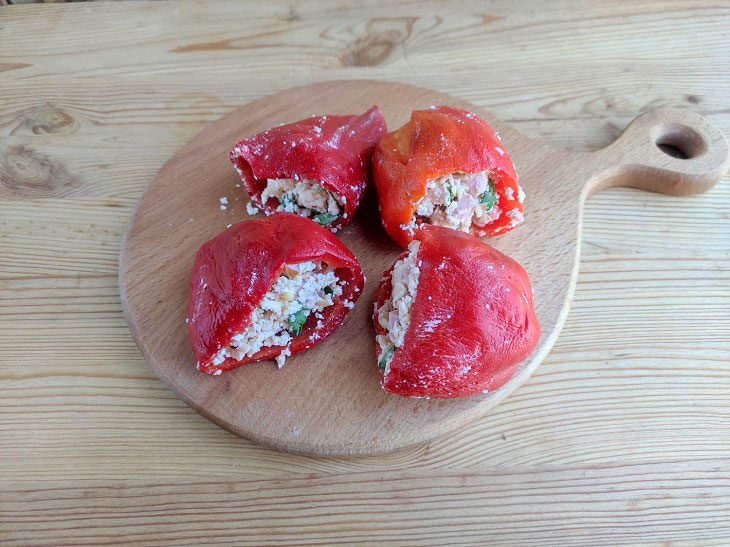 7. Flatten stuffed peppers slightly, roll in flour. Dip in beaten egg, then sprinkle with breadcrumbs.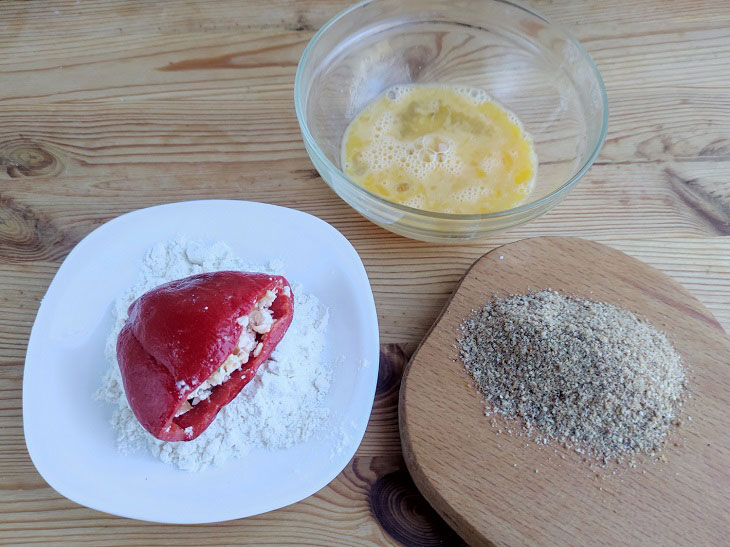 8. Fry the pigs in a pan in oil on both sides.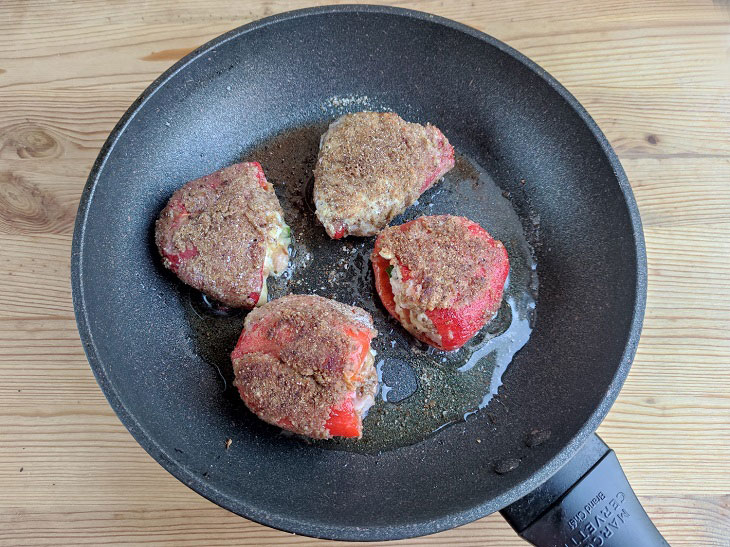 9. Pat the peppers dry with paper towels and transfer to a serving plate. Serve with hot pepper rings, tomatoes and parsley.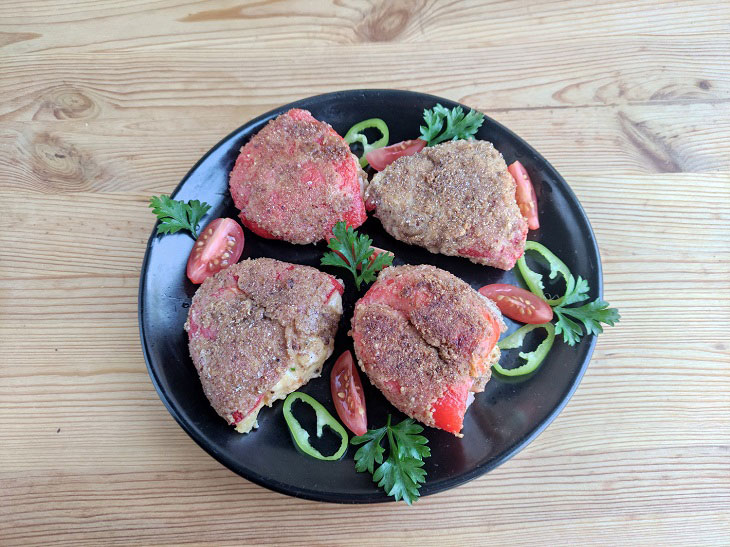 Burek ingots can be served as a hot or cold appetizer. The dish has a pleasant vegetable taste with a cheesy aftertaste.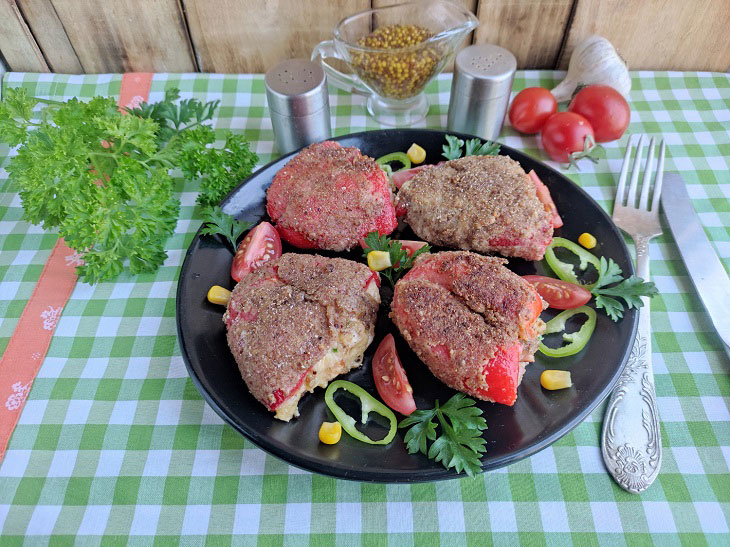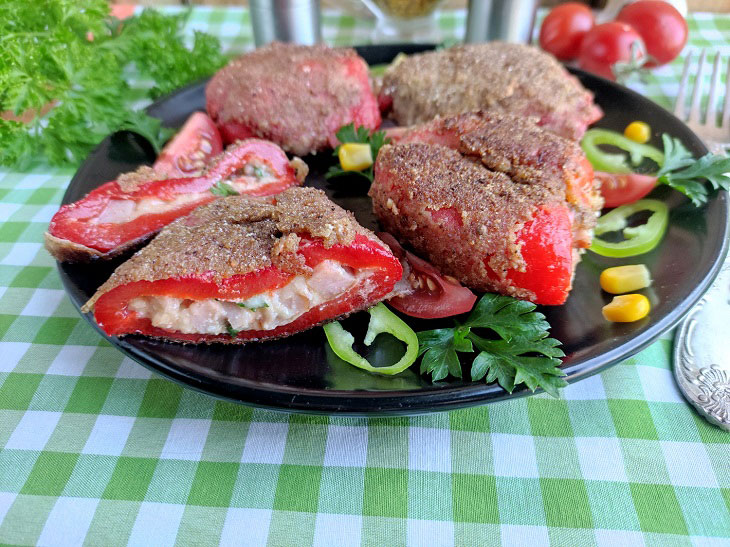 Bon appetit!