Grated potato casserole with garlic is a dish that can be safely prepared for dinner or even for a holiday. It always turns out very tasty, quite satisfying and fragrant. The products that are used for cooking are very affordable and, most likely, everyone has them in the refrigerator. If something is missing, then you can easily buy it in any grocery store.
Ready casserole should be served immediately after cooking. It is when it is hot that it tastes the best. It goes well with any meat and fish dishes. It can also be served with any sauce. When choosing a potato, you should use a vegetable that is yellow inside. Hard cheese is better to buy the one that you like more to taste. You can also add more garlic. Sour cream is suitable for home or store, with what percentage of fat it will be completely unimportant. When choosing fresh herbs, it is better to opt for dill or parsley. You can also use dried herbs instead.
Ingredients:
Potatoes – 400-500 g.
Egg – 1 pc.
Salt, pepper – to taste.
Garlic – 1-2 cloves (you can add it and more).
Hard cheese – 50-70 g.
Sour cream or mayonnaise – 2-3 tbsp. l.
Vegetable oil – 0.5 tsp.
Fresh herbs – 1 bunch.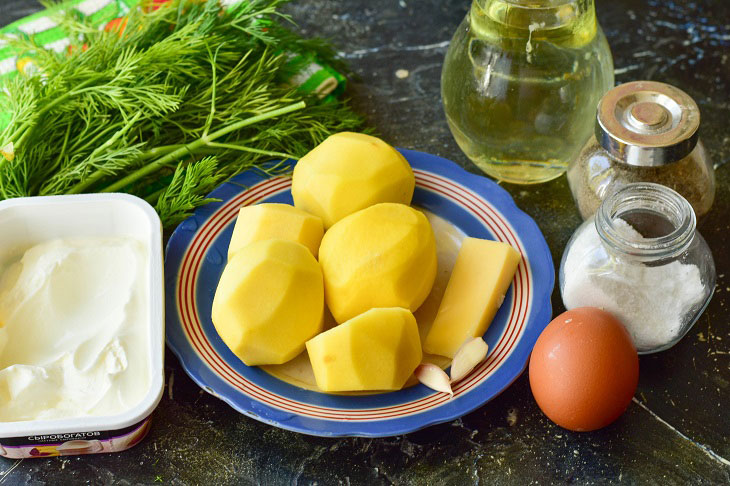 How to cook:
1. In a deep bowl, grate hard cheese on a coarse grater. Crack an egg into it.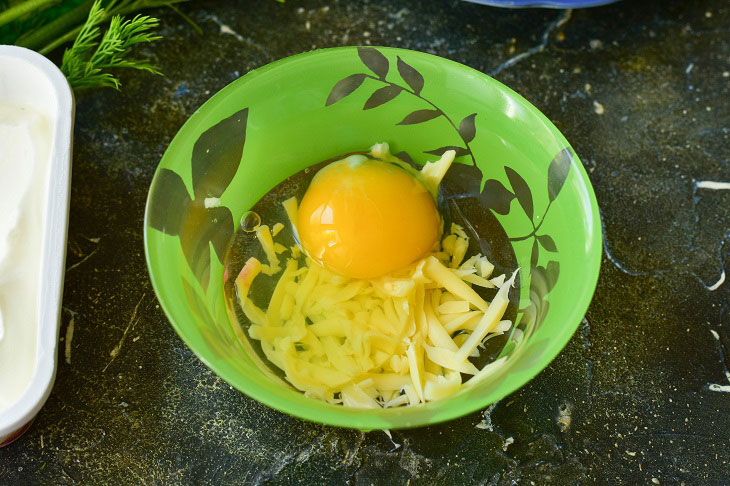 2. Put out the sour cream. Mix everything well.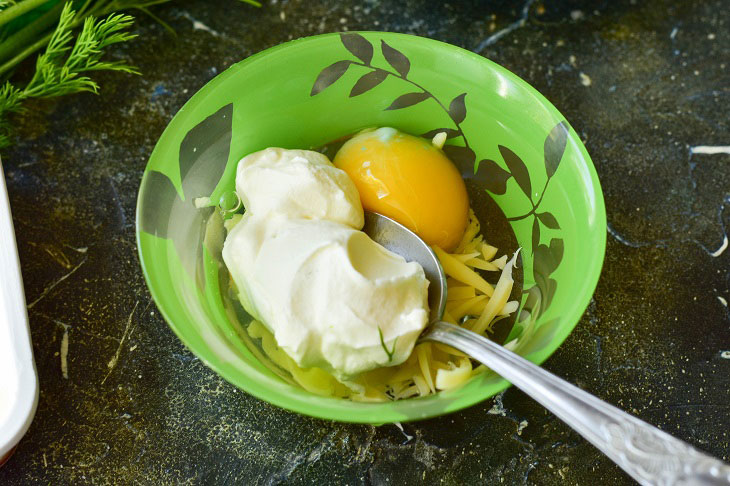 3. In a large bowl, grate the potatoes on a coarse grater, but be sure to peel and wash them first.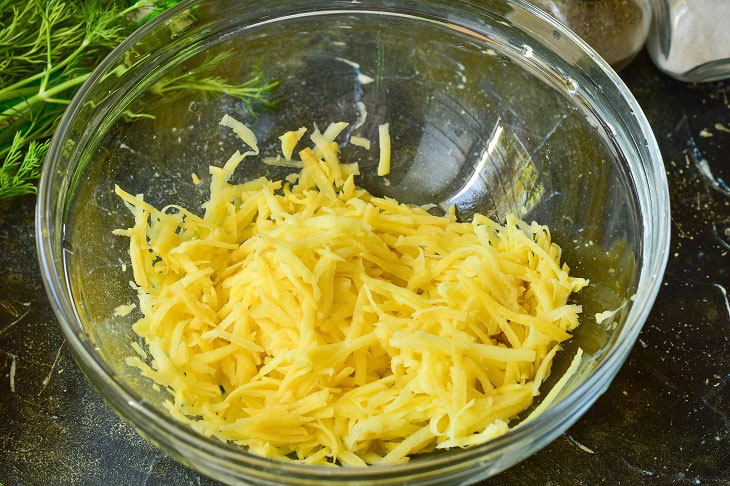 4. Add salt and pepper.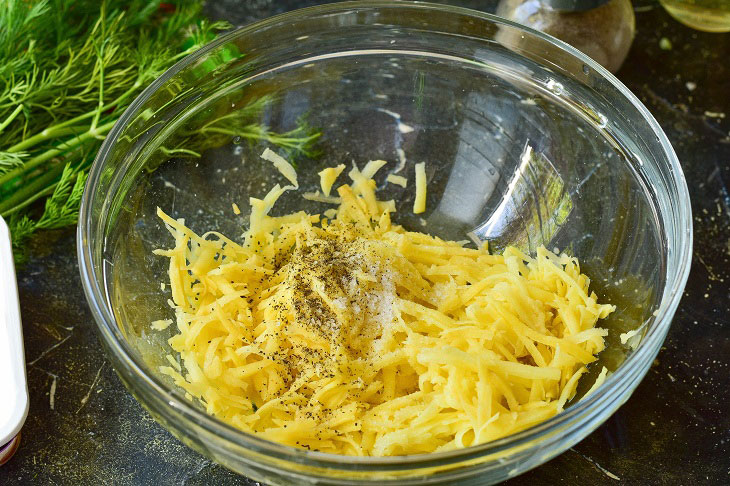 5. Now lay out the egg-sour cream mass.
6. Add greens, which must be washed and finely chopped.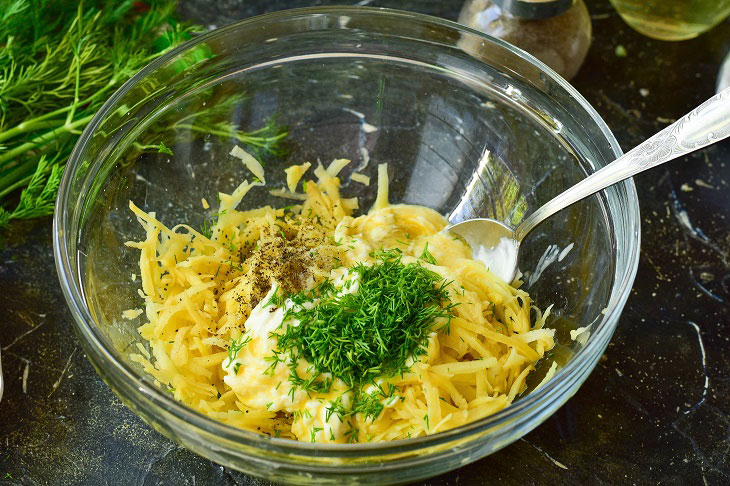 7. Peel the garlic, chop or squeeze through the garlic.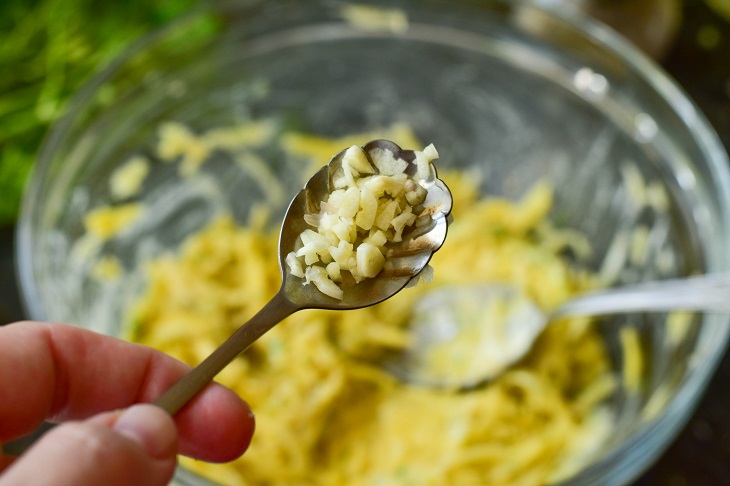 8. Lubricate the ceramic mold with vegetable oil. Spread out the potato mixture. Smooth it out well with a silicone spatula.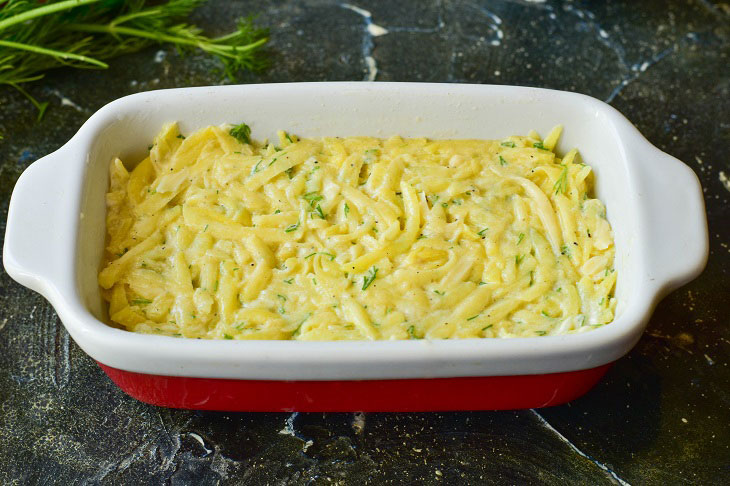 9. Send to the oven preheated to 190 degrees for 40 minutes.
You can cover the top with foil if you like.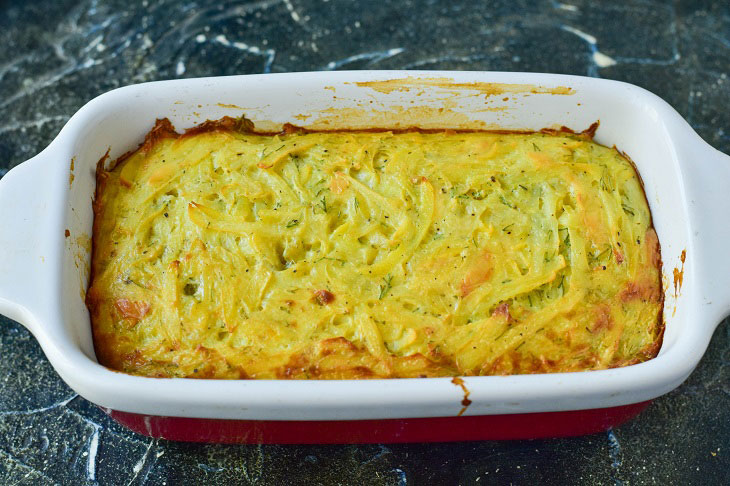 Serve the finished grated potato casserole to the table!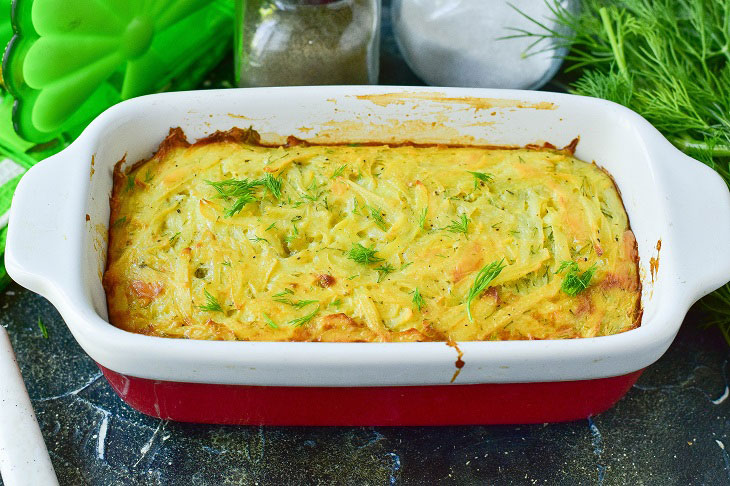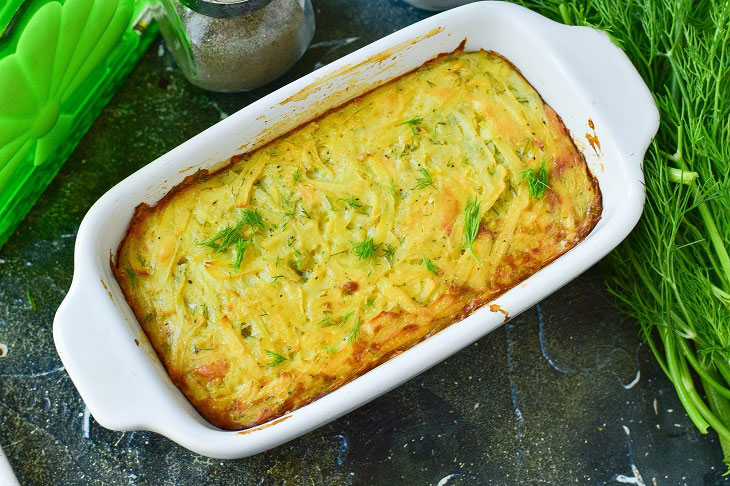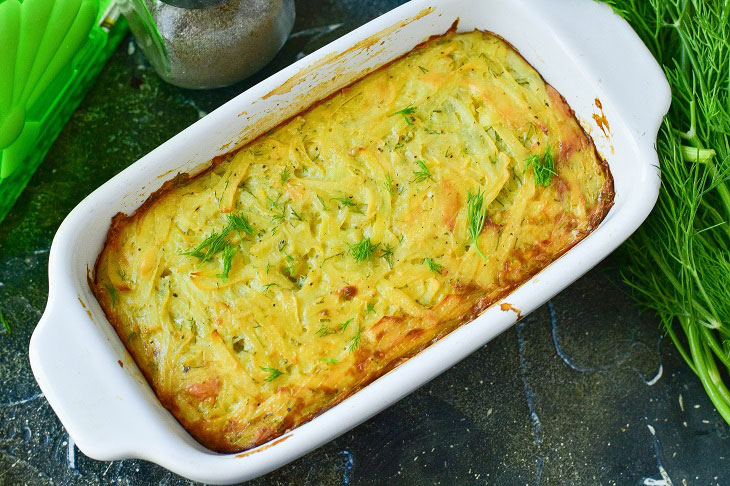 Bon appetit!