More and more often, housewives cook Italian recipes in their kitchens, such dishes are well established in our menu. It is worth noting that sometimes it is not difficult to repeat them. We bring to your attention the recipe for pasta "Caprese" – a tasty and satisfying dish.
The main thing is that all the ingredients are always in the nearest store. Use any pasta, but the main thing is that they are firm varieties and do not boil soft after cooking. Mozzarella cheese is popular in Italy and appreciated by gourmets. This cheese has a pleasant aroma and delicate taste. Juicy tomatoes and spices will give the dish an excellent flavor. Cook pasta "Caprese" with a good mood!
Ingredients:
Pasta (pasta) – 250 g.
Mozzarella cheese – 100 g.
Tomatoes – 100 g.
Dried basil – 0.5 tsp
Olive oil – 40 ml.
Salt, black pepper – to taste.
Greens – to taste.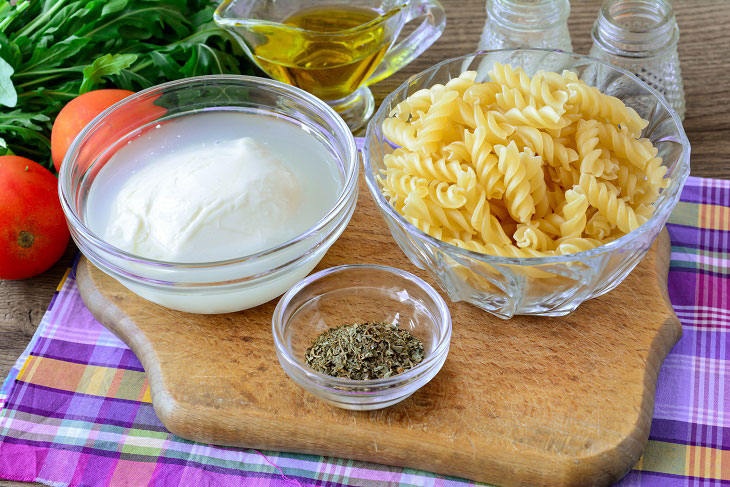 How to cook:
1. Boil 1 liter of water, salt a little, add pasta and cook for 5-6 minutes. The pasta should be al dente (to the tooth). This is how Italians cook pasta. Drain water from pasta, let pasta cool. Use any shape of pasta.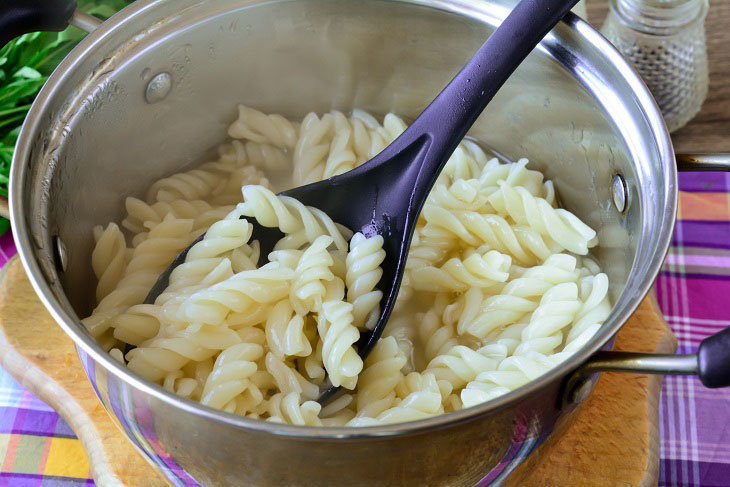 2. Rinse the tomatoes, cut off the stalks and cut the vegetables into medium pieces. Buy tomatoes that are meaty and tasty.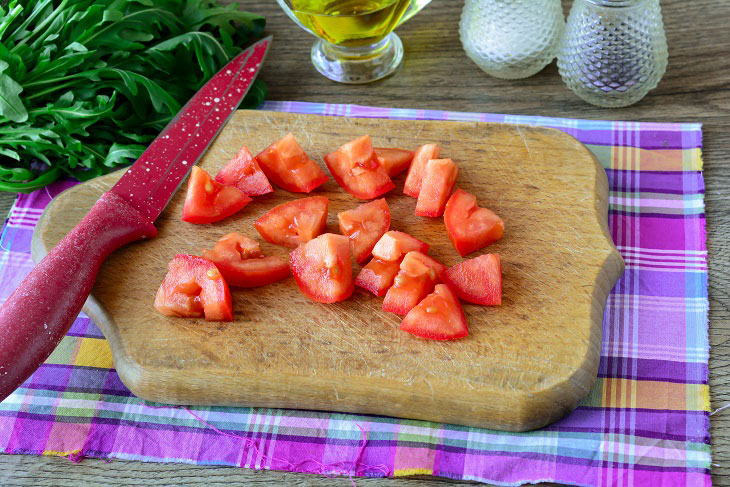 3. Mix cooked pasta and tomatoes in a deep bowl.
4. Cut mozzarella cheese into small pieces. This cheese is very tasty and goes well with tomatoes.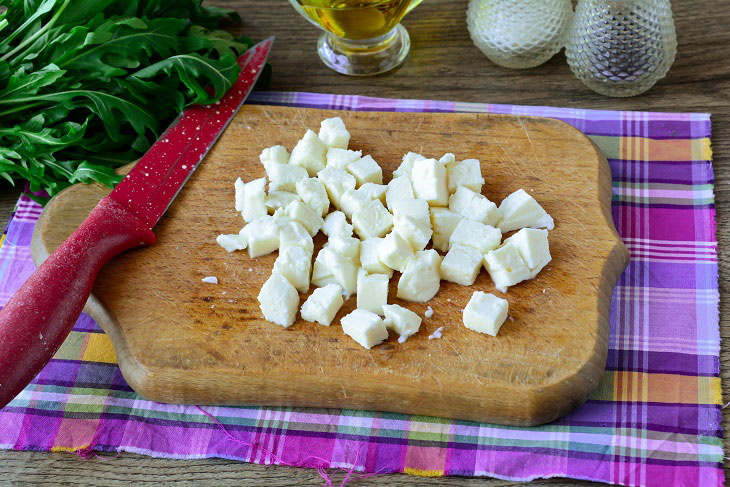 5. Add mozzarella to pasta. Add dried basil. Fresh basil is also good. Use what you have available. Salt and pepper to taste.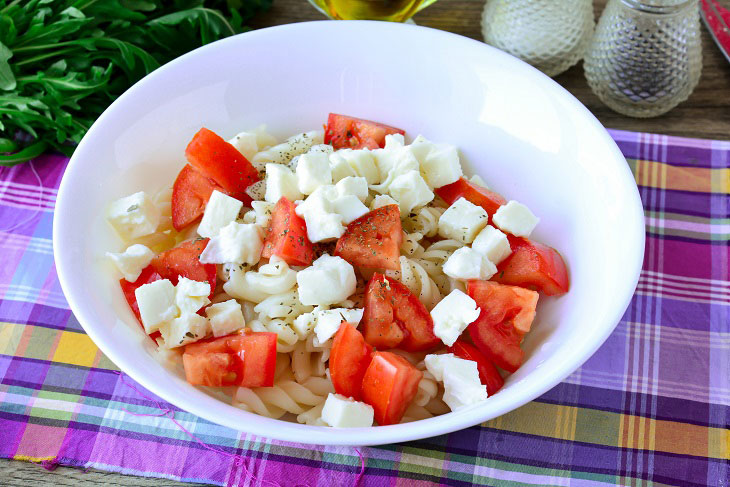 6. Drizzle pasta with extra virgin olive oil. Use high-quality, natural oil.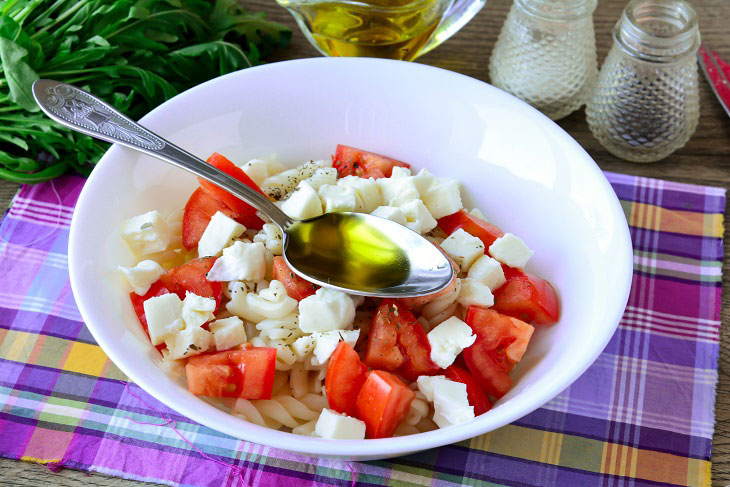 7. Add greens to pasta. As an option, add fresh arugula – it is fragrant, slightly spicy and spicy. Any other greens you like will also work.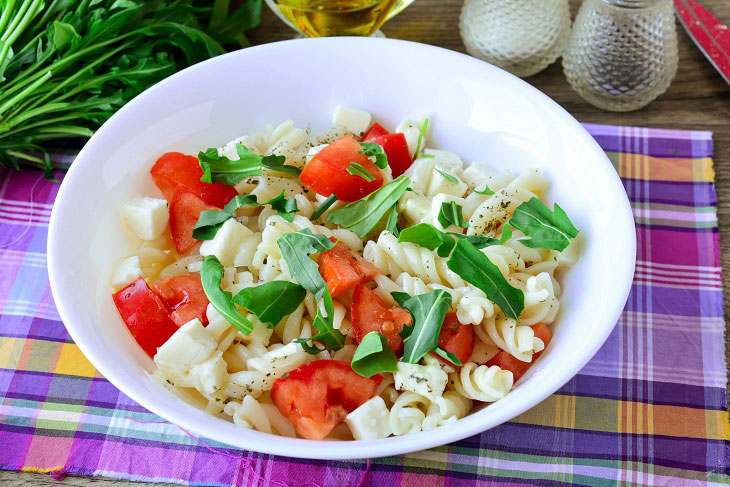 8. Serve ready-made pasta "Caprese" to the table, laying out in portioned plates. Such a dish will replace any salad or side dish for you. Here it turns out two in 1. Ordinary pasta looks very attractive.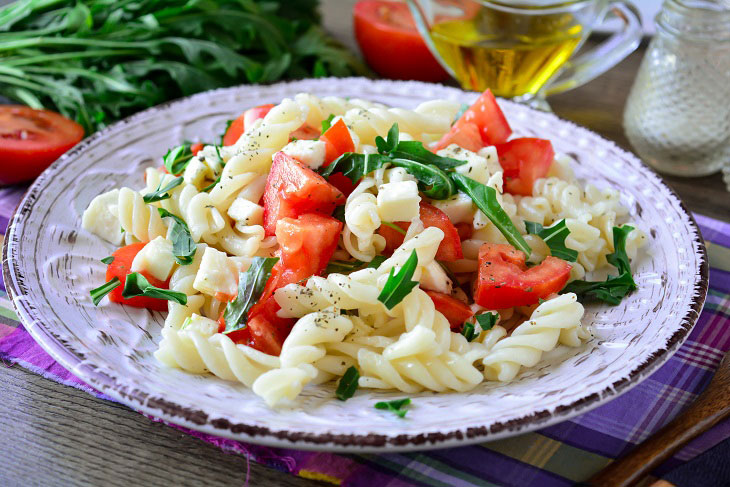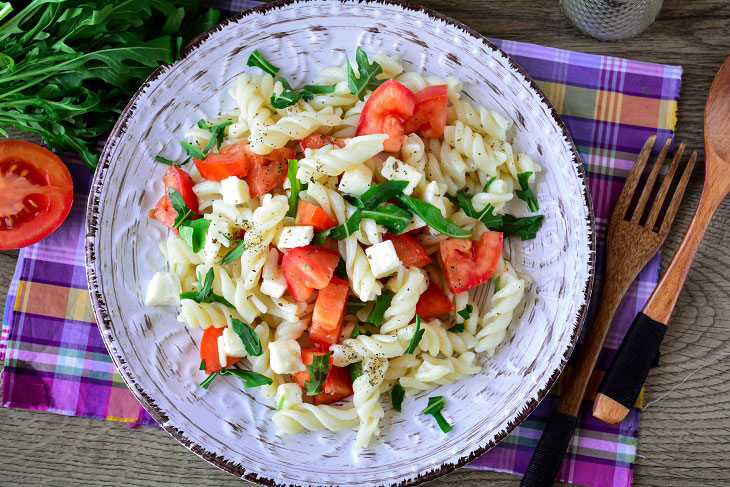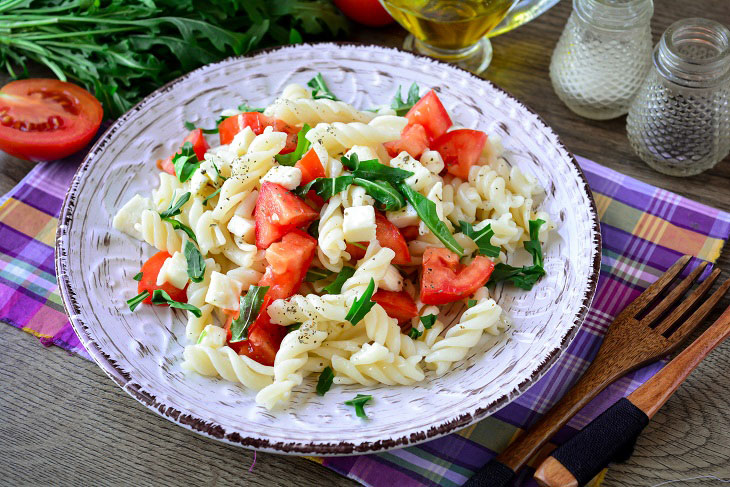 Bon appetit!