The classic okroshka on tanya and mustard turns out to be quite spicy, especially if it is spicy mustard that is used. The fermented milk drink tan is also characterized by some piquancy, so they complement each other perfectly with mustard.
Additional sourness can be given with lemon juice or citric acid. For a bright spiciness, you can put more mustard or use red ground pepper.
Ingredients:
Boiled sausage – 200 g.
Potato – 3 pcs.
Chicken eggs – 3 pcs.
Fresh cucumber – 2 pcs.
Radishes – 100 g.
Salt – ½ tsp
Fresh herbs – 5-6 branches.
Tan – 200 ml for 1 serving.
Mustard – 1 tsp for 1 portion.
How to cook:
1. Before slicing, put the potatoes and eggs on the boil. Remove the casing from the sausage and cut it into small cubes. Put in any suitable dish.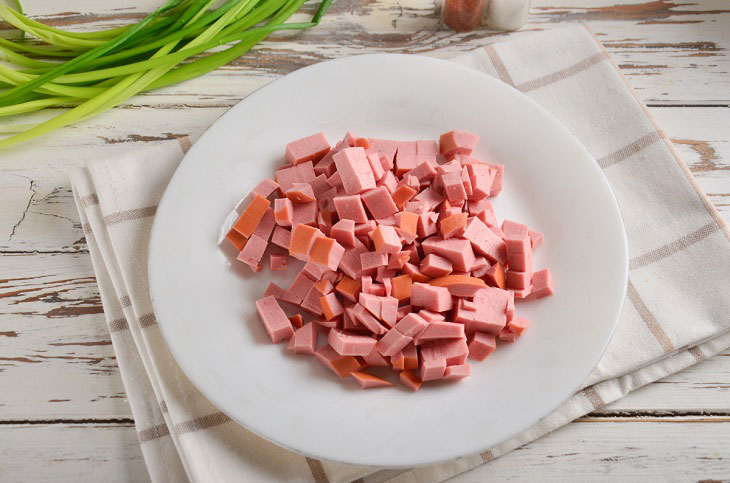 2. Cool the boiled potatoes and cut into small cubes. Transfer to sausage.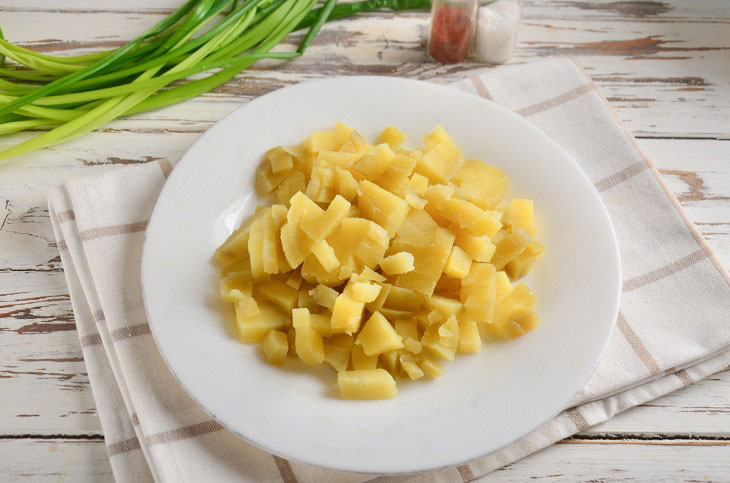 3. Cool and peel chicken eggs. Crumble them into small cubes and send them to the rest of the products.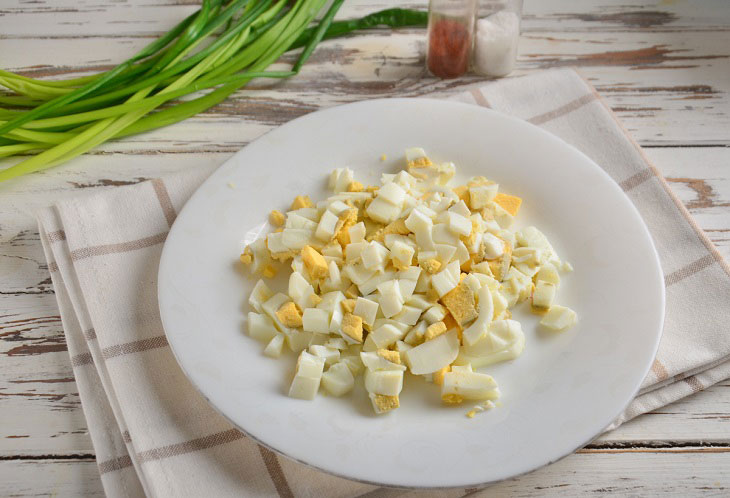 4. Wash a large fresh cucumber or a couple of small cucumbers and check that they are not suddenly bitter. Cut them into small cubes and pour into a bowl.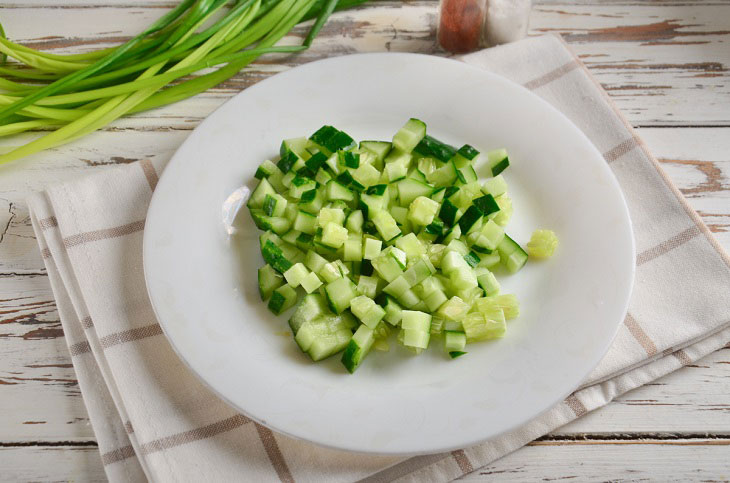 5. Wash the radishes and cut off the tails.
It is important that the root crop is not fibrous or spoiled, as well as too bitter. Therefore, it is advisable to try it.
Cut the radish into small pieces and transfer to a bowl.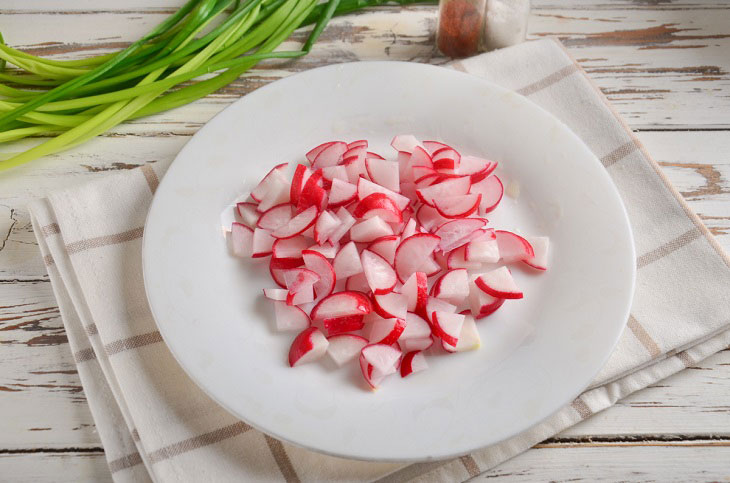 6. Salt the okroshka and add spices to taste (if necessary).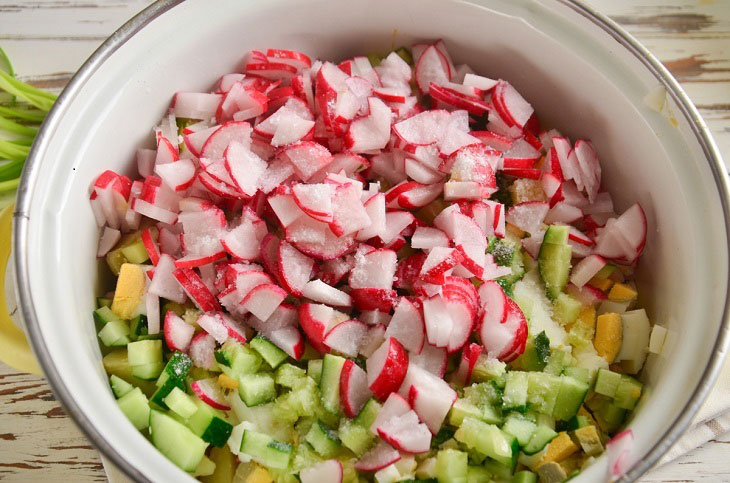 7. Mix everything. Put the required amount of okroshka in a bowl, add chopped fresh herbs and mustard.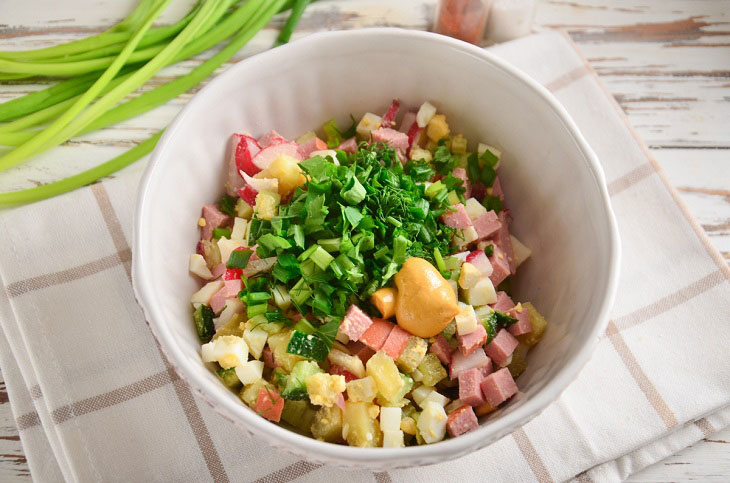 8. Pour in chilled tan. If the tan is too warm, you can throw in a few more ice cubes into the bowl.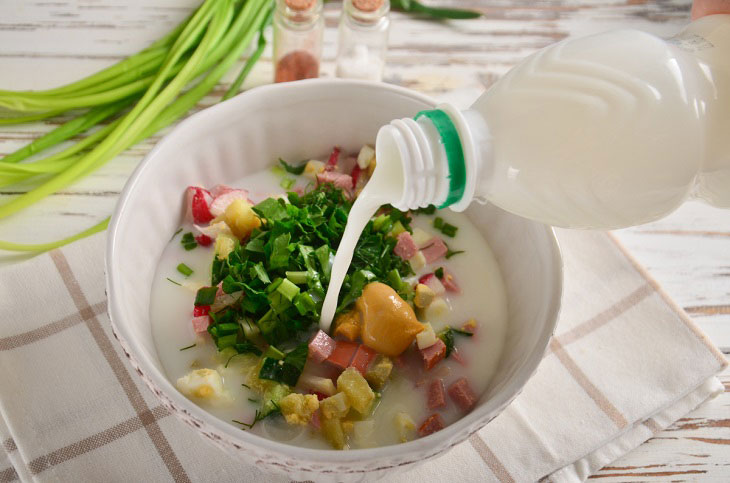 9. Mix everything, taste for salt and additives. If everything suits you, then immediately serve the finished dish.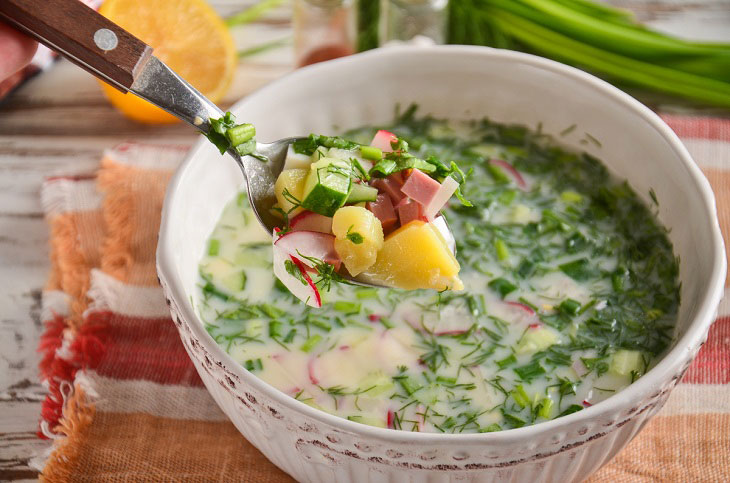 Bon appetit!